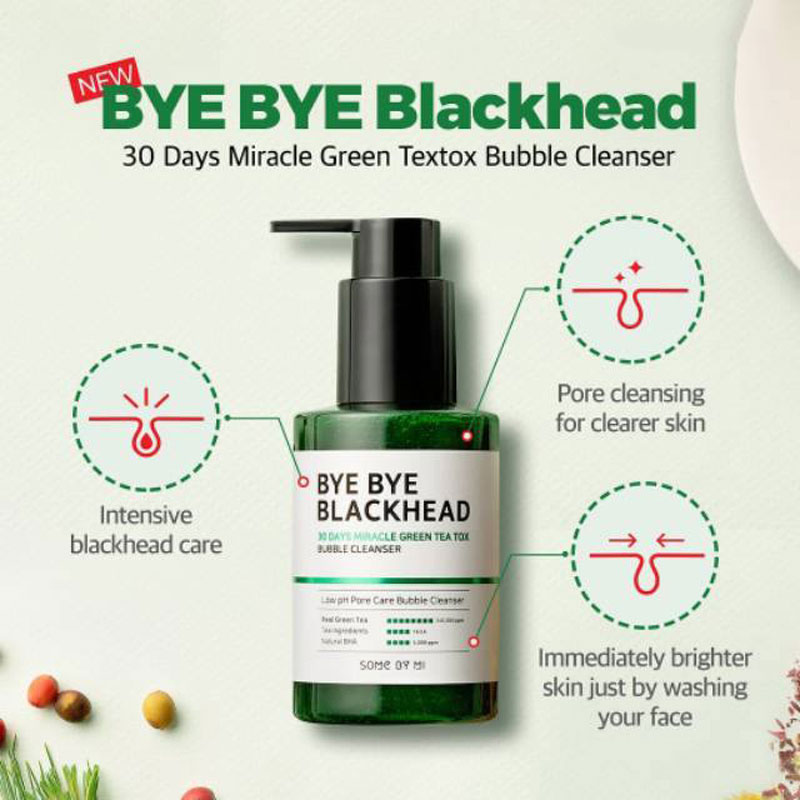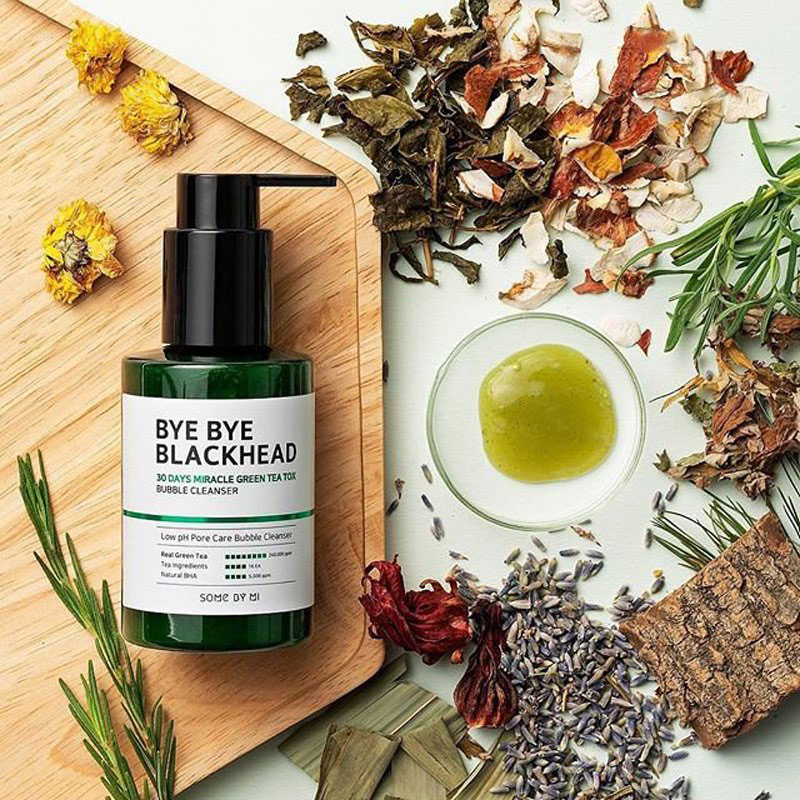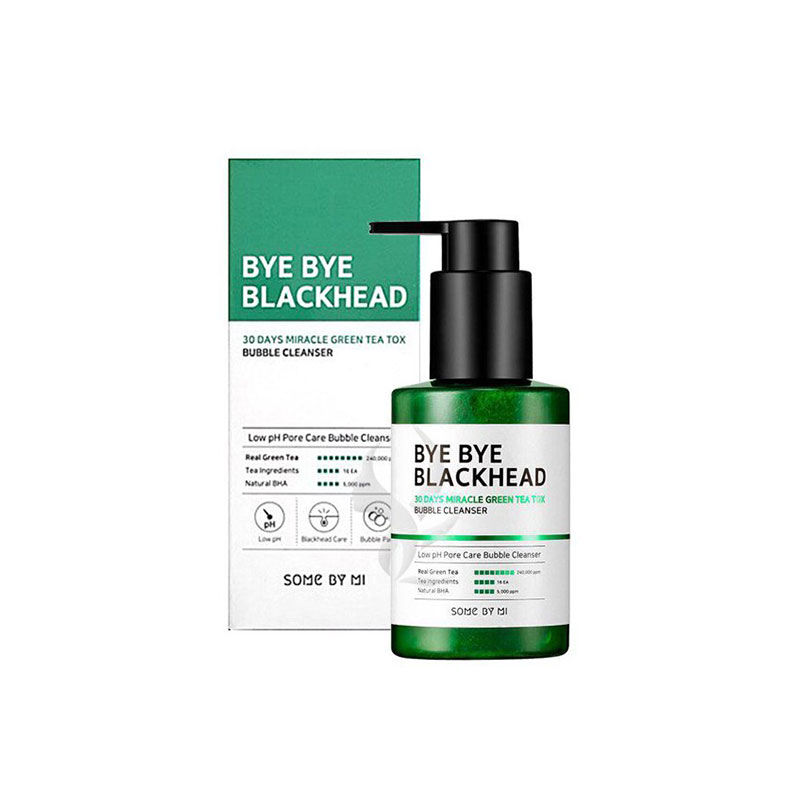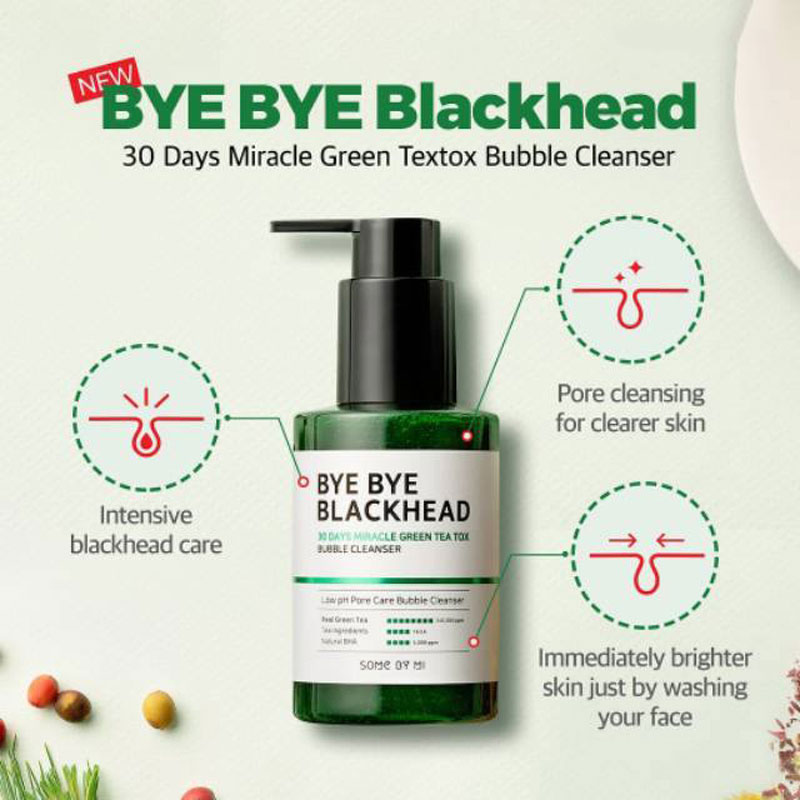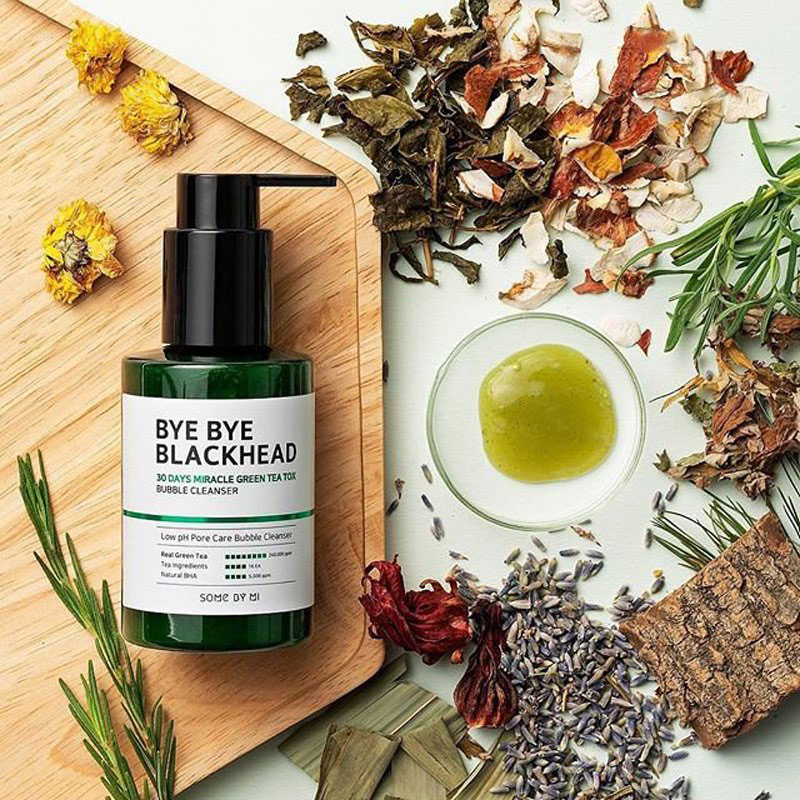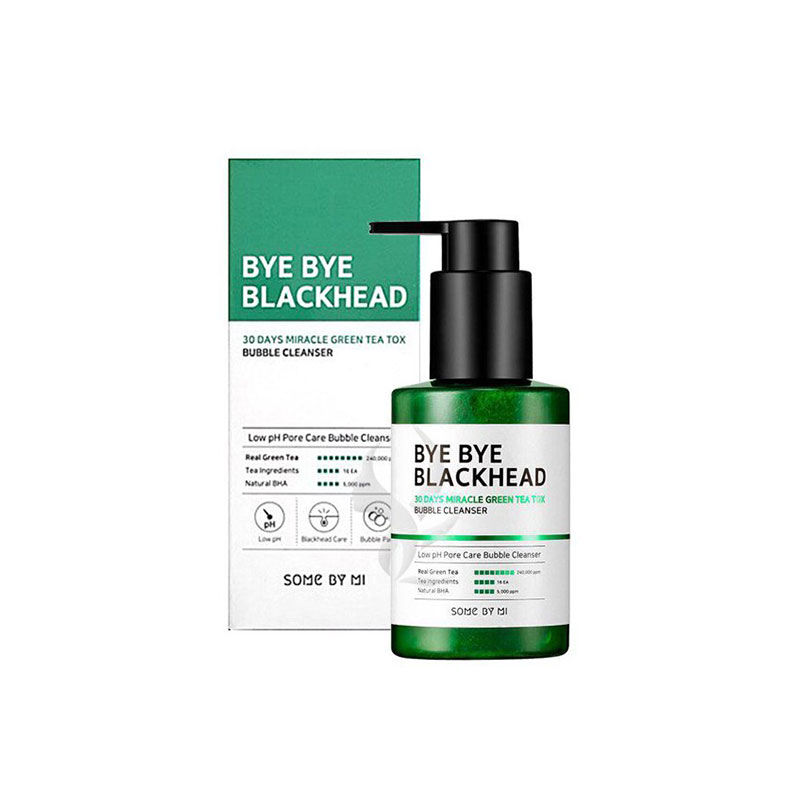 SOME BY MI Bye Bye Blackhead 30 Days Miracle Green Tea Tox Bubble Cleanser 120g
The Blackhead Cleanser cleans out your pores with 16 teas and naturally sourced BHA bubbles.
The fine BHA foam appears by itself after application and melts away blackheads.
The fresh cream foam, containing live green tea leaves and konjac granules, removes any impurities left remaining in the pores.
Made in Korea.