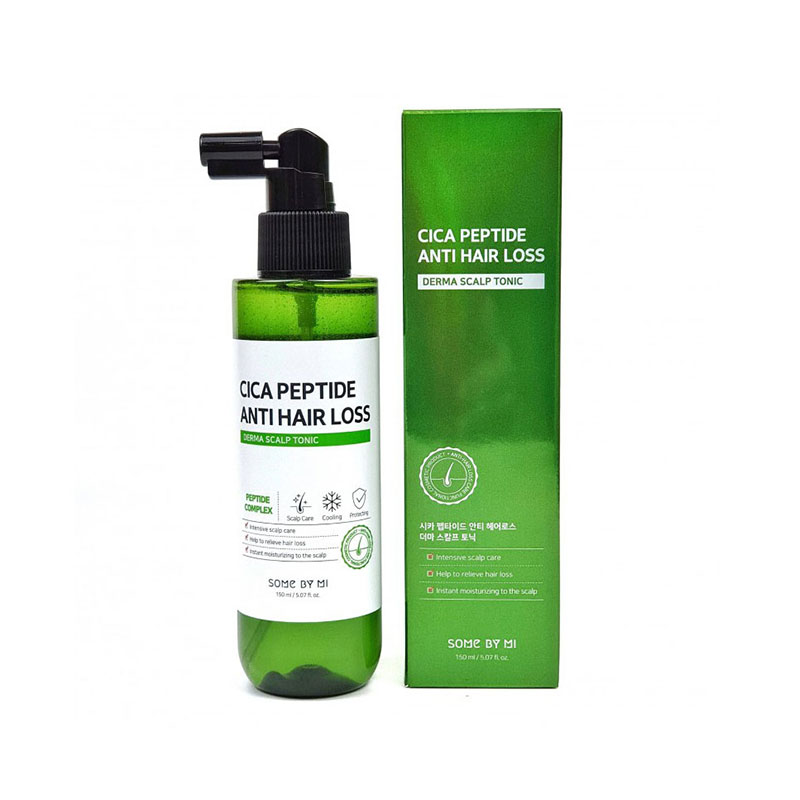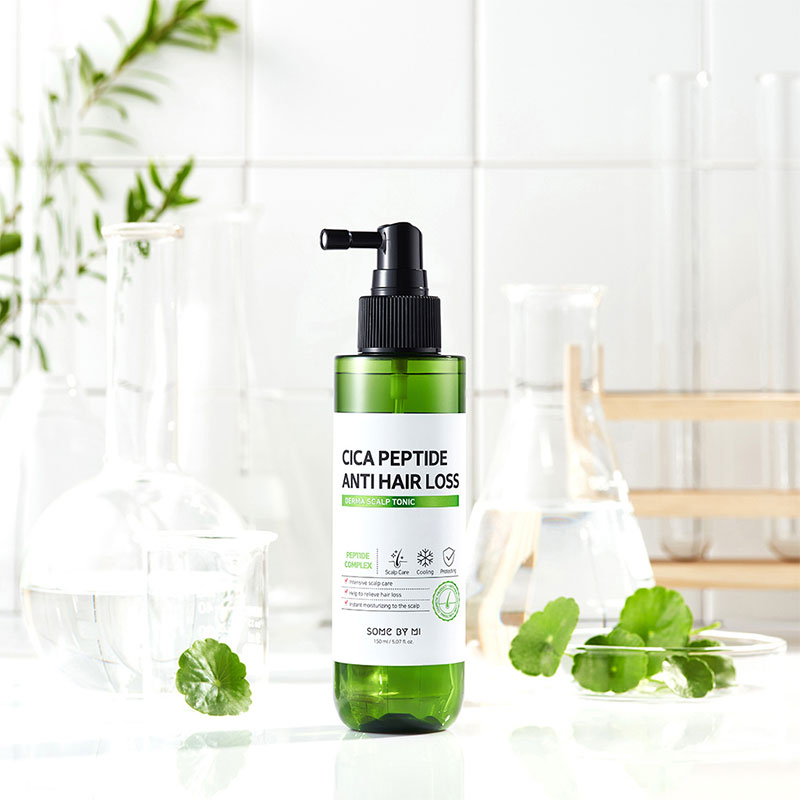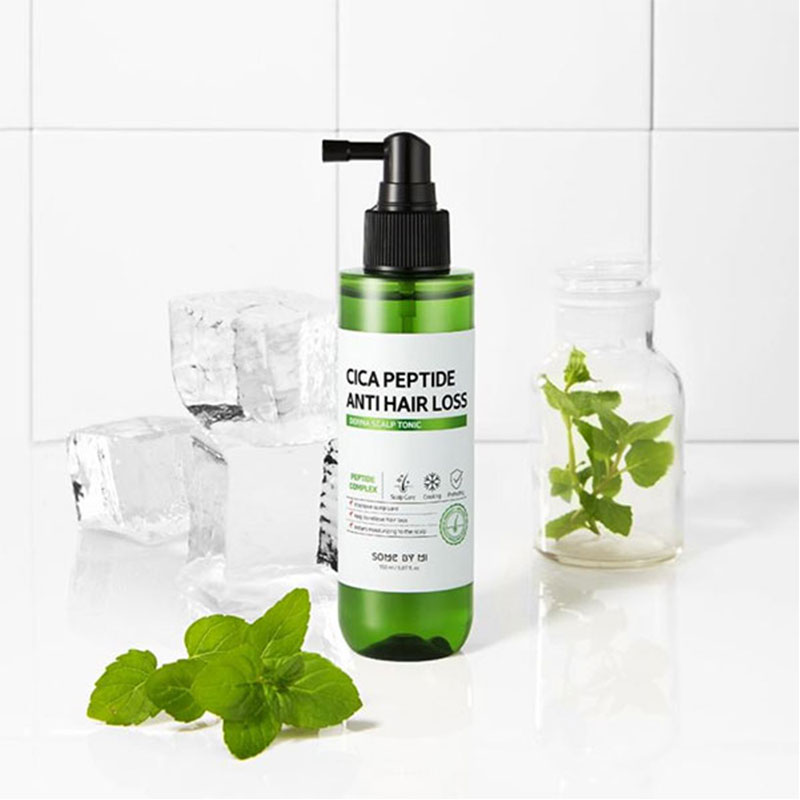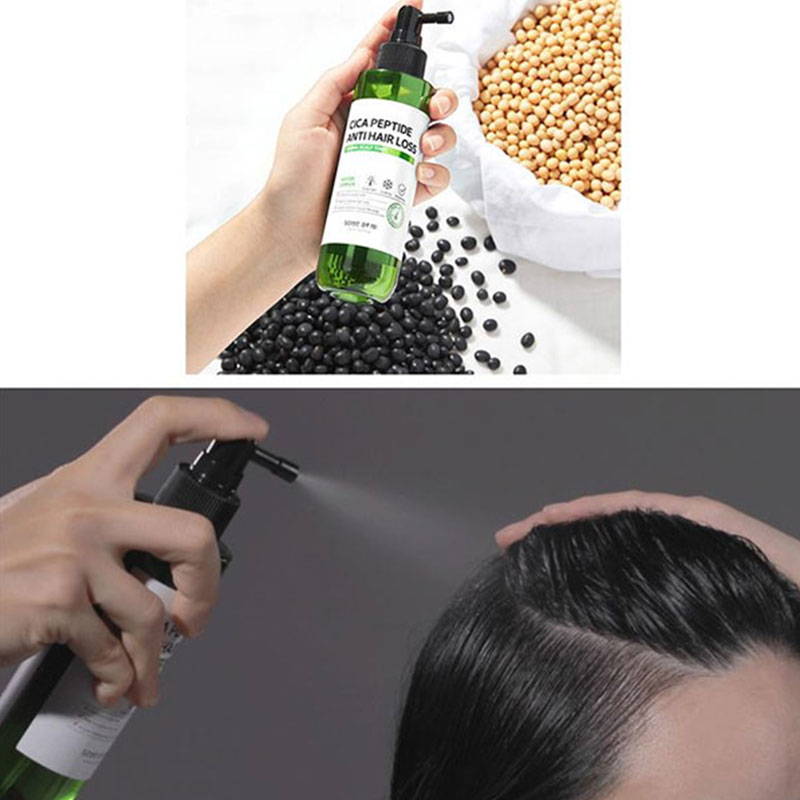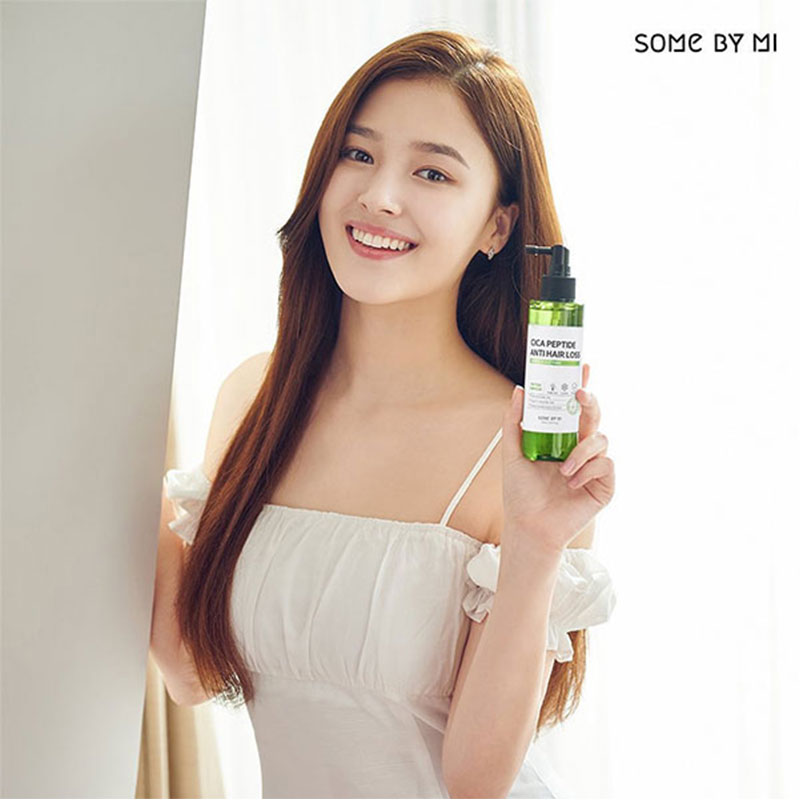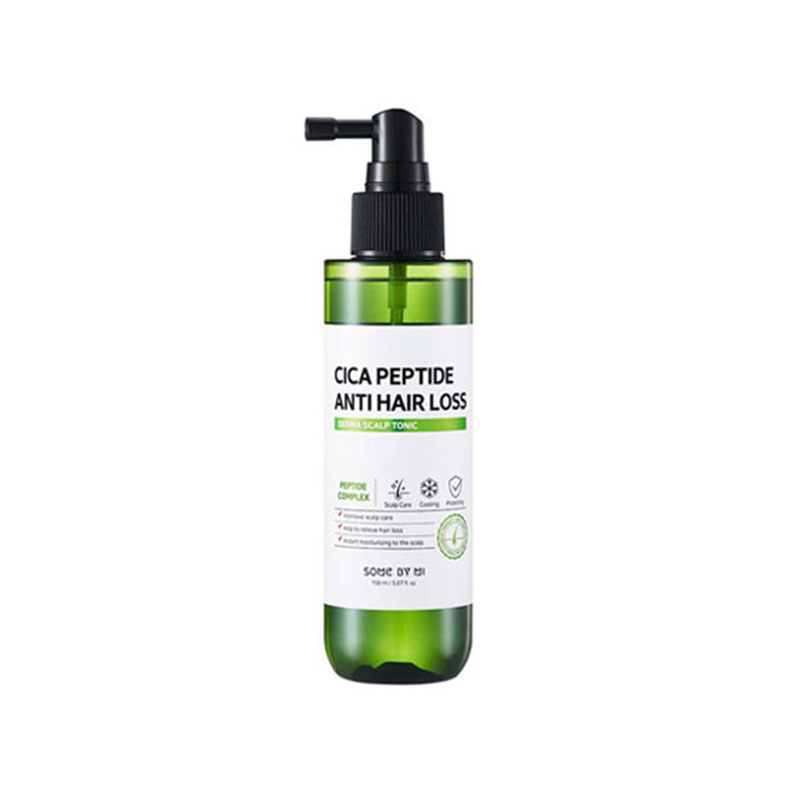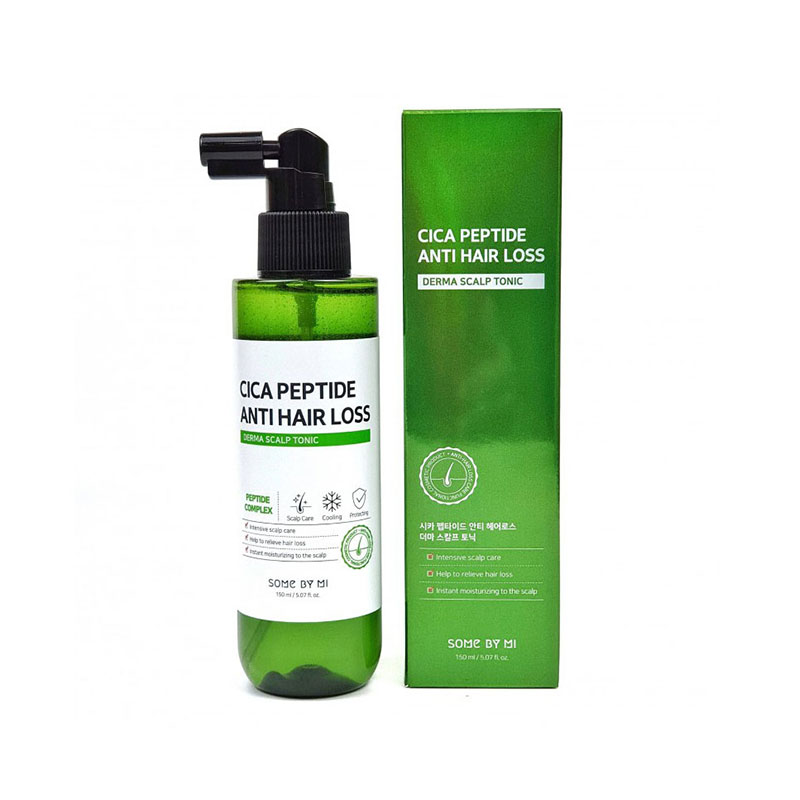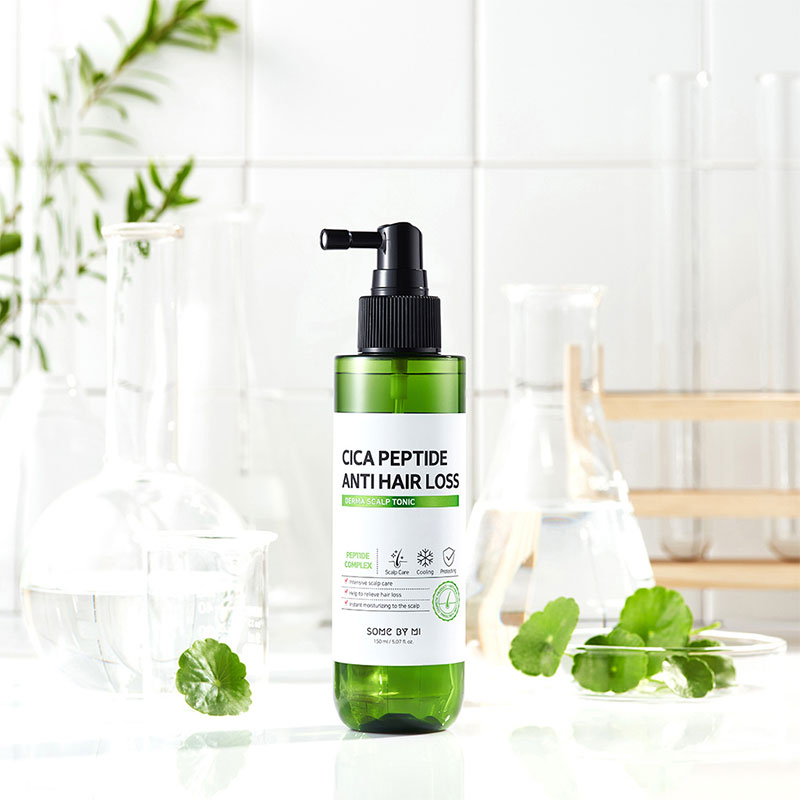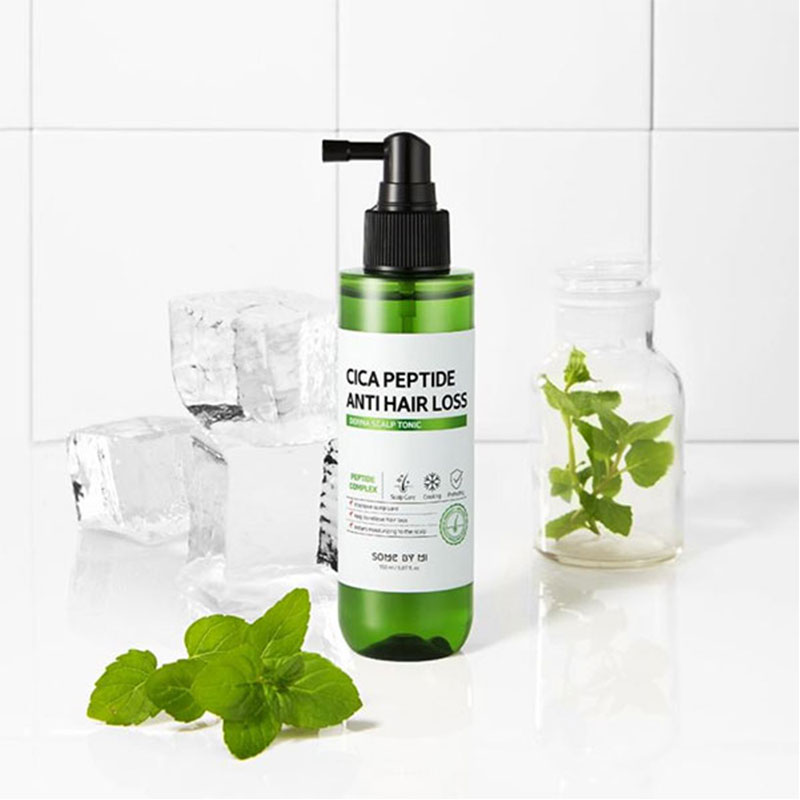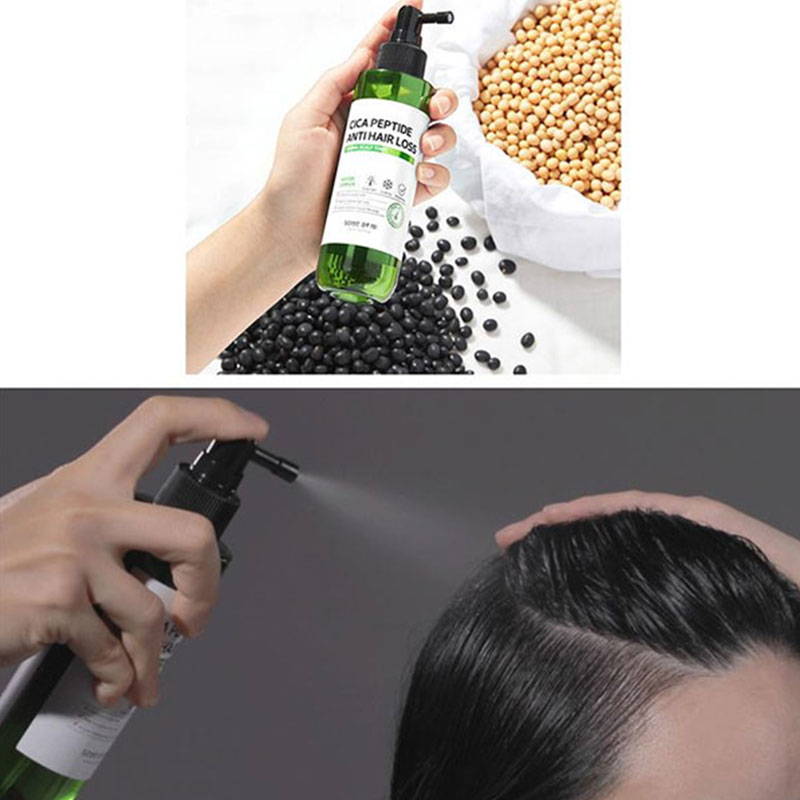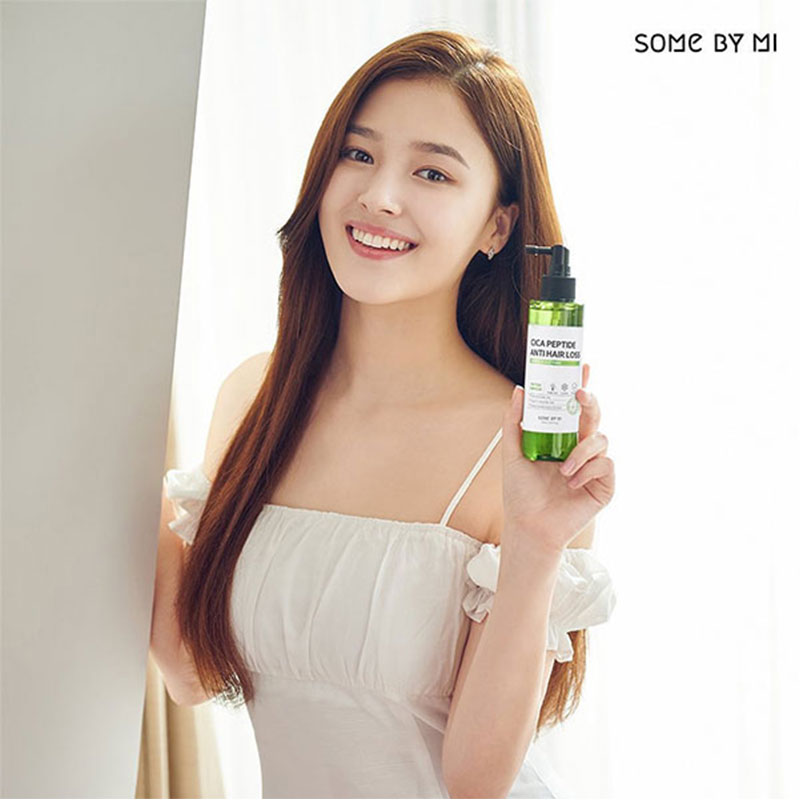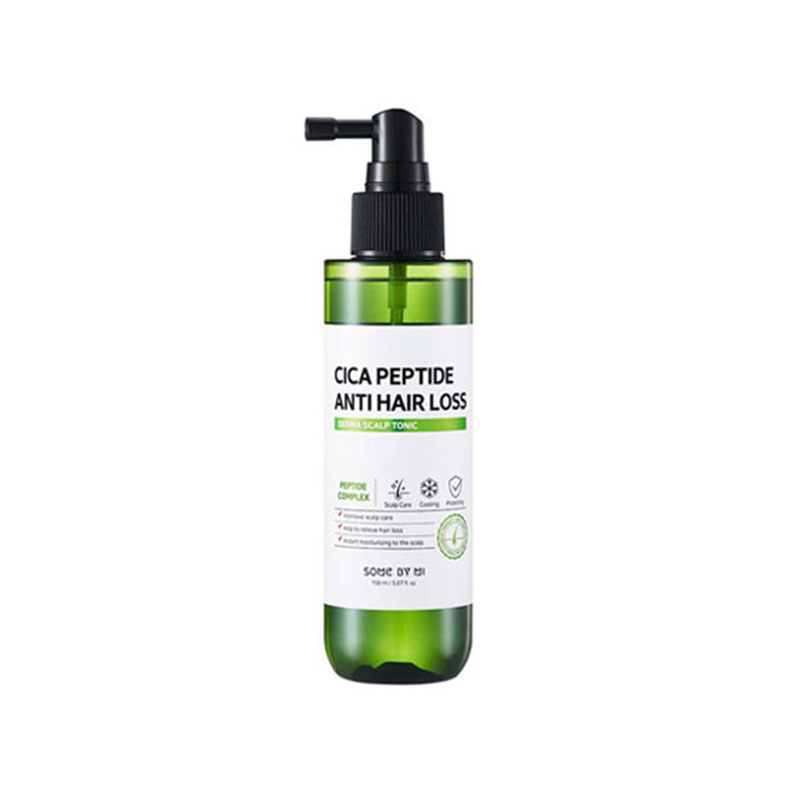 Some By Mi Cica Peptide Anti Hair Loss Derma Scalp Tonic 150ml
It can help alleviate hair loss symptoms.
20-free worrisome ingredients. Skin Irritation tested.
Formulated with high concentration of CICA ingredients to alleviate the stressed-out scalp and trouble.
With 11 types of peptides to provide moisture and nutrients to make a healthy scalp and help achieve glowy & firm hair.
Contains Black Complex to help create a healthy scalp and with Biotin to nourish scalp to help achieve healthy hair elasticity.
Made in Korea.