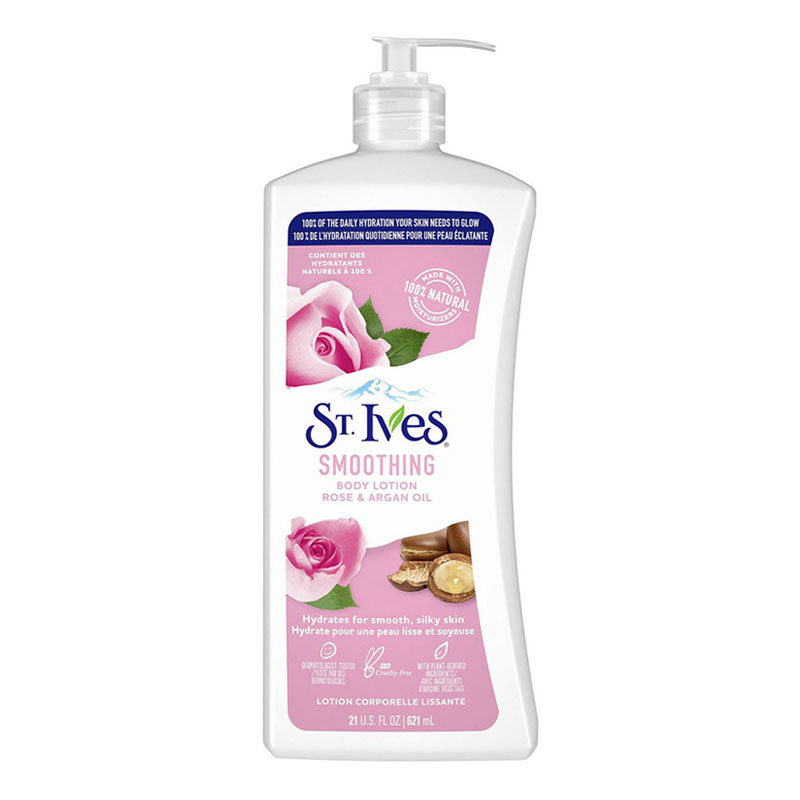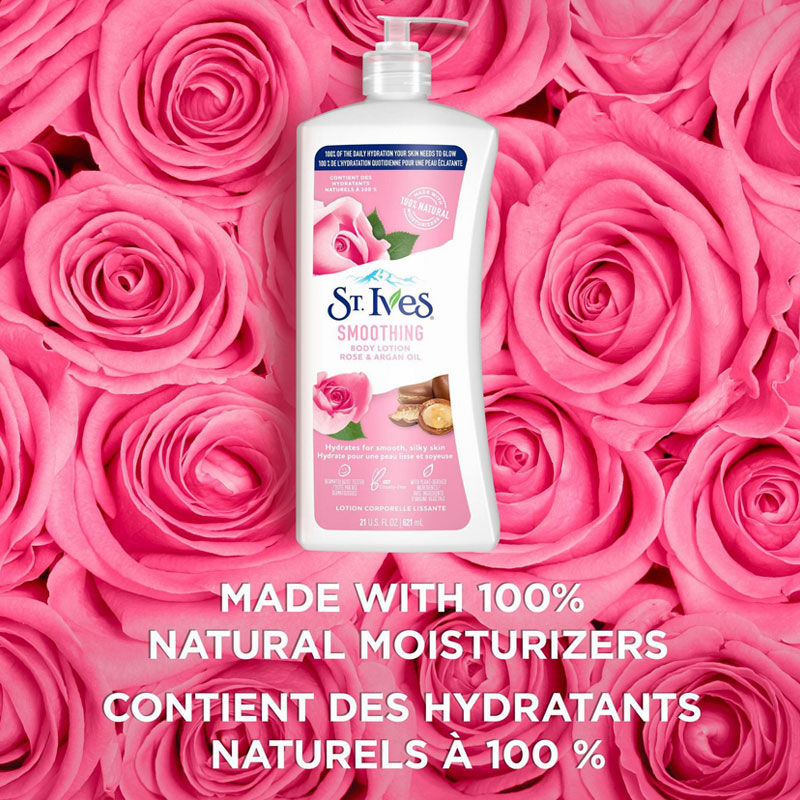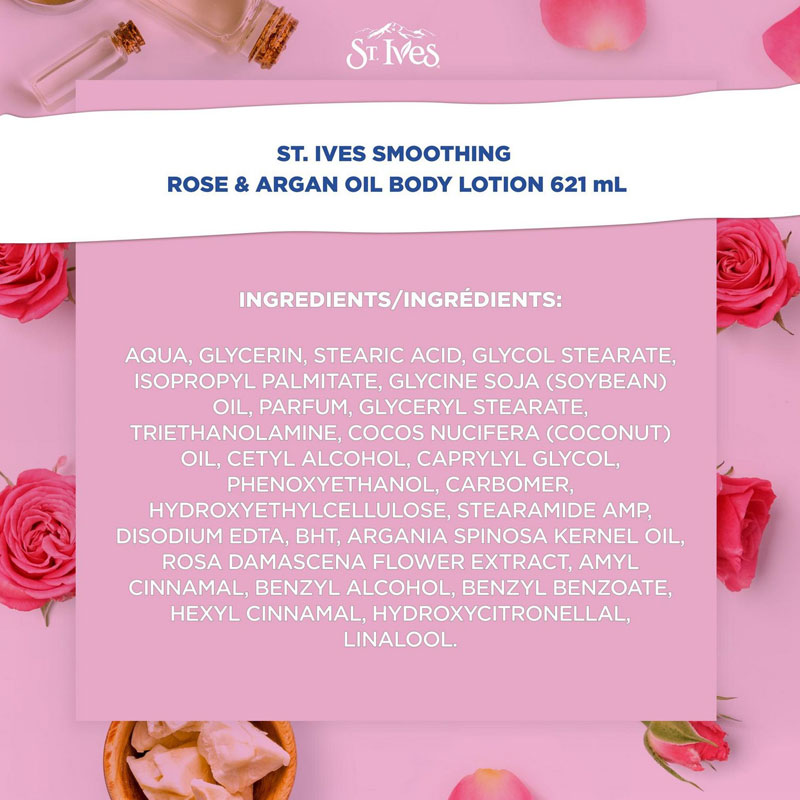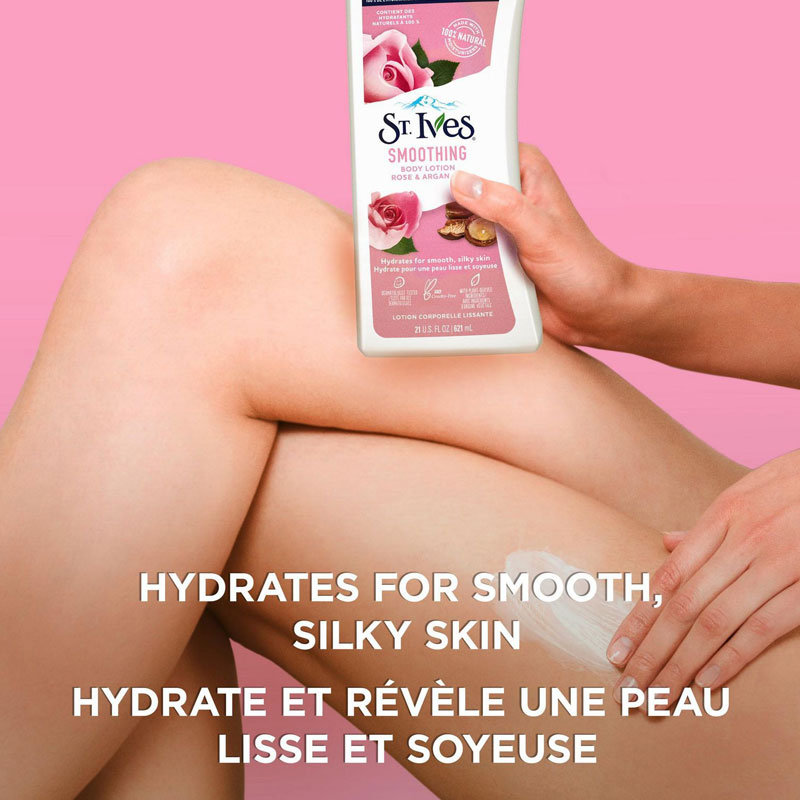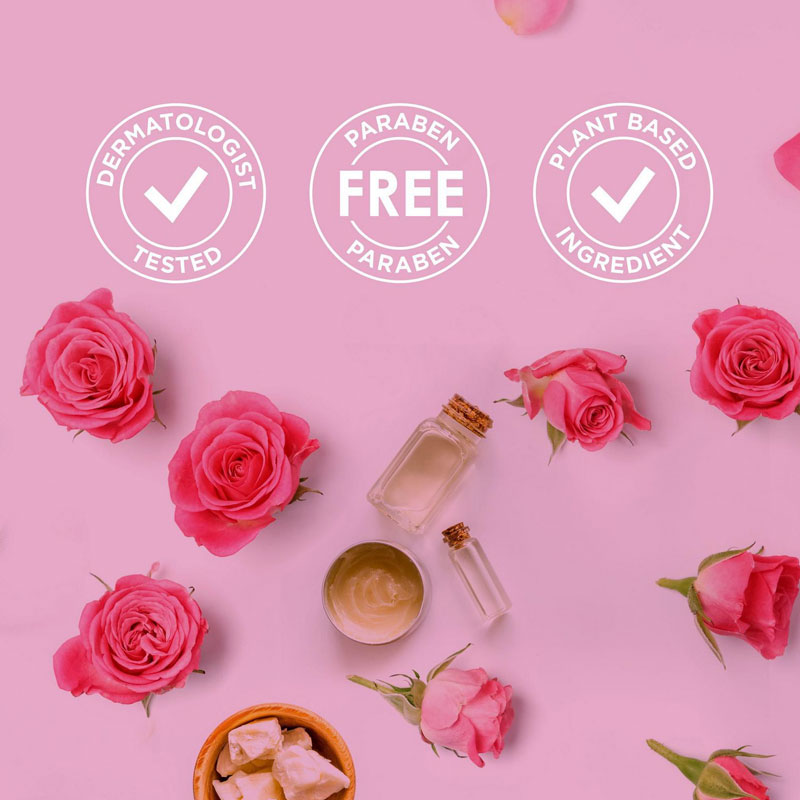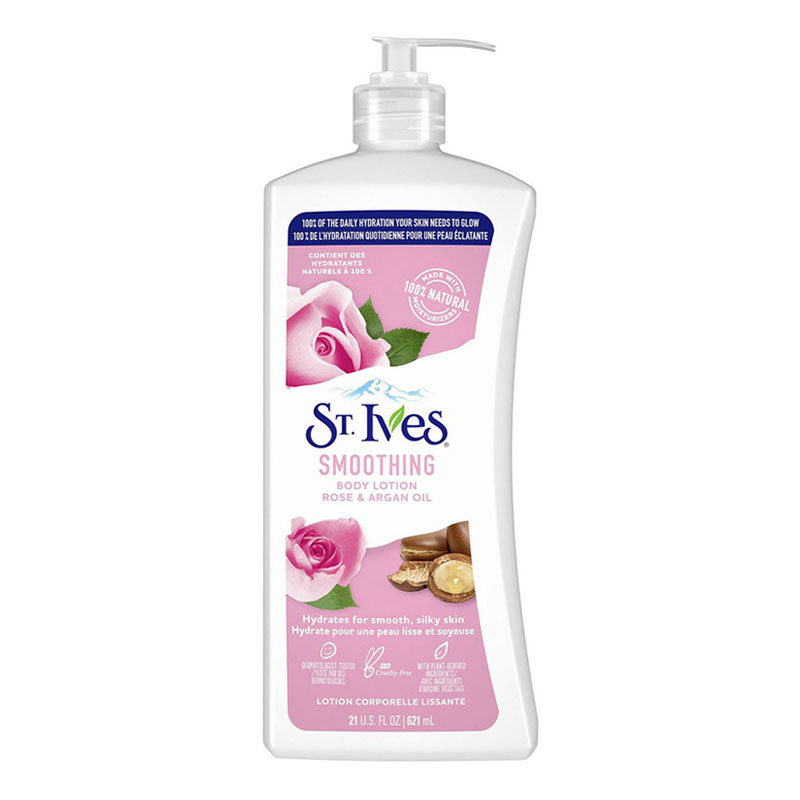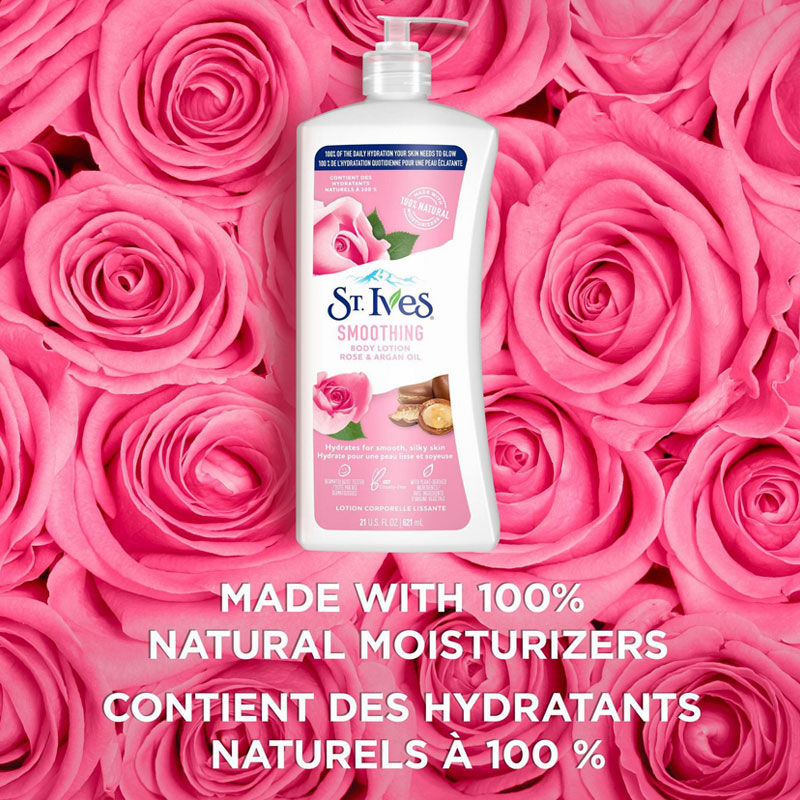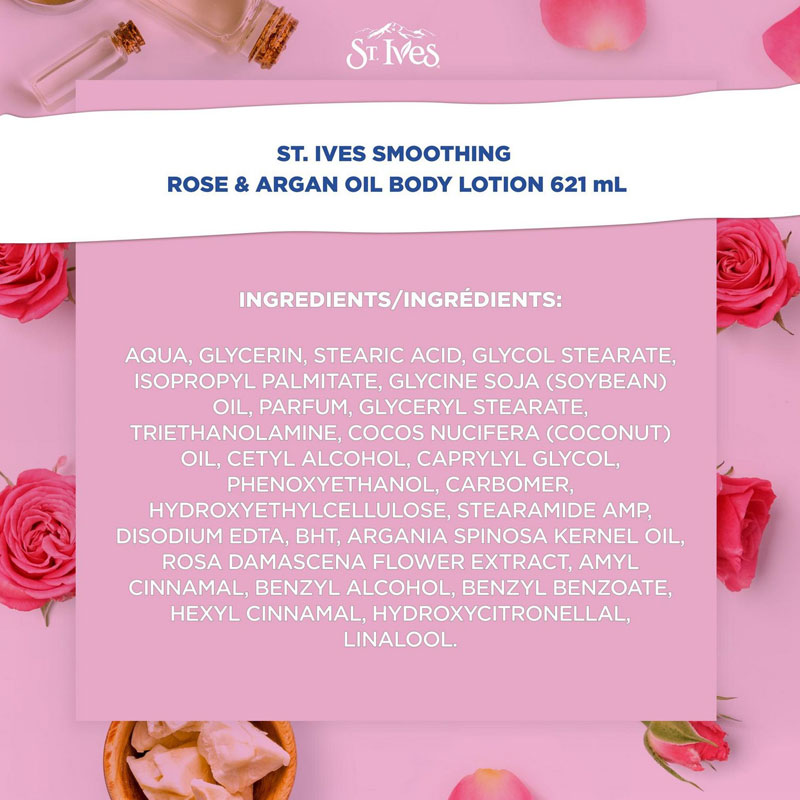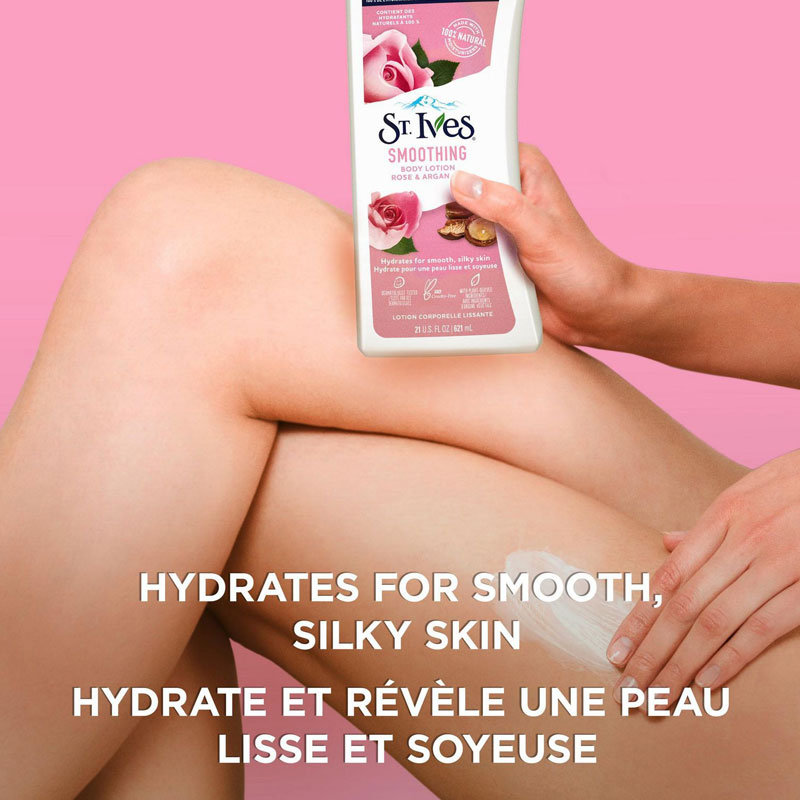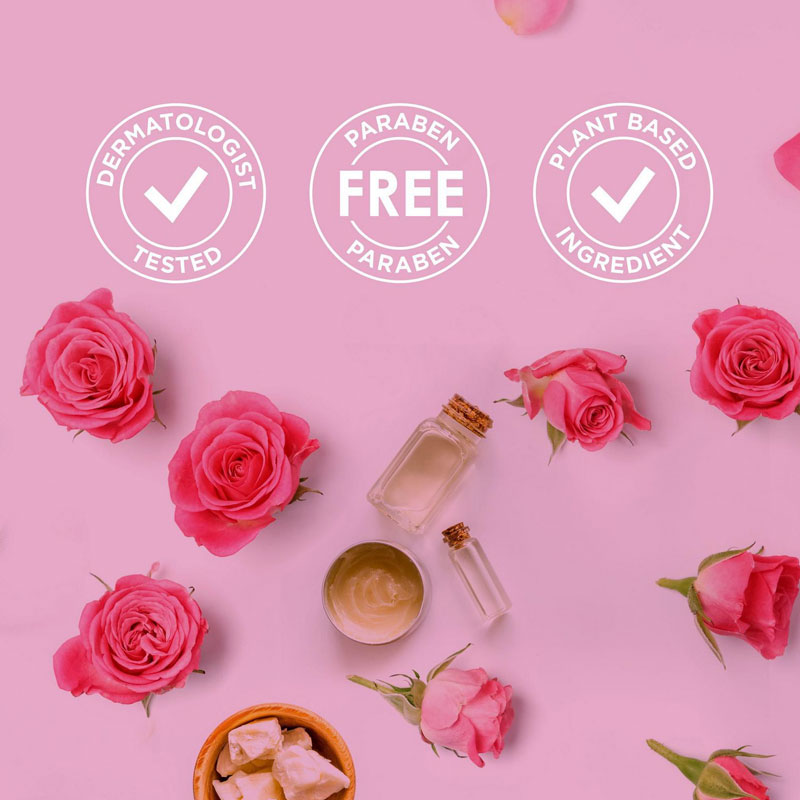 St. Ives Smoothing Body Lotion With Rose & Argan Oil 621ml
Smooth skin is always in! Introducing St. Ives Smoothing Body Lotion with Rose and Argan Oil.
This lush skin lotion is made with 100% natural moisturizers and scented with a delicate rose and argan oil fragrance for easy-absorbing hydration any time of day.
Formulated to give your skin 100% of the hydration it needs to glow, it works quickly to moisturize and condition so you can put your best foot forward. Healthy skin is beautiful — and feeling beautiful gives you the confidence you need to take on the day.
St. Ives is known for its carefully selected ingredients.
Rose soothes and smoothes skin while silky argan oil is famous for its skin-softening powers.
Natural moisturizers coconut oil and soybean oil are safe and effective, making them perfect for daily use on dry hands and body.
This hand & body lotion is paraben-free, dermatologist tested, and made with plant-derived ingredients.
Delicate enough for sensitive skin, its lightweight formula makes it easy to absorb — so you can just apply it and go.
Imported From U.K.