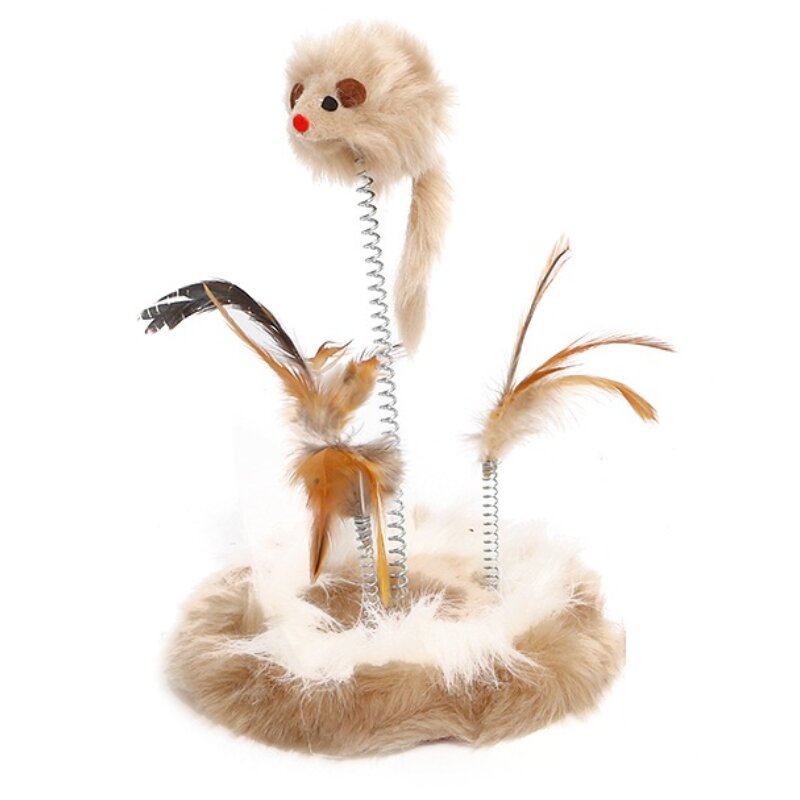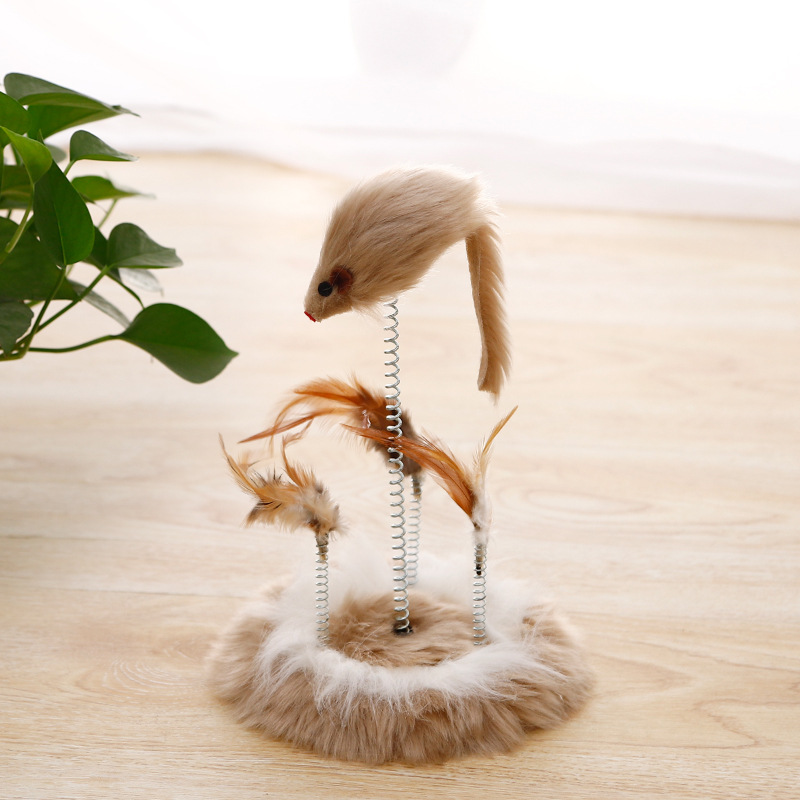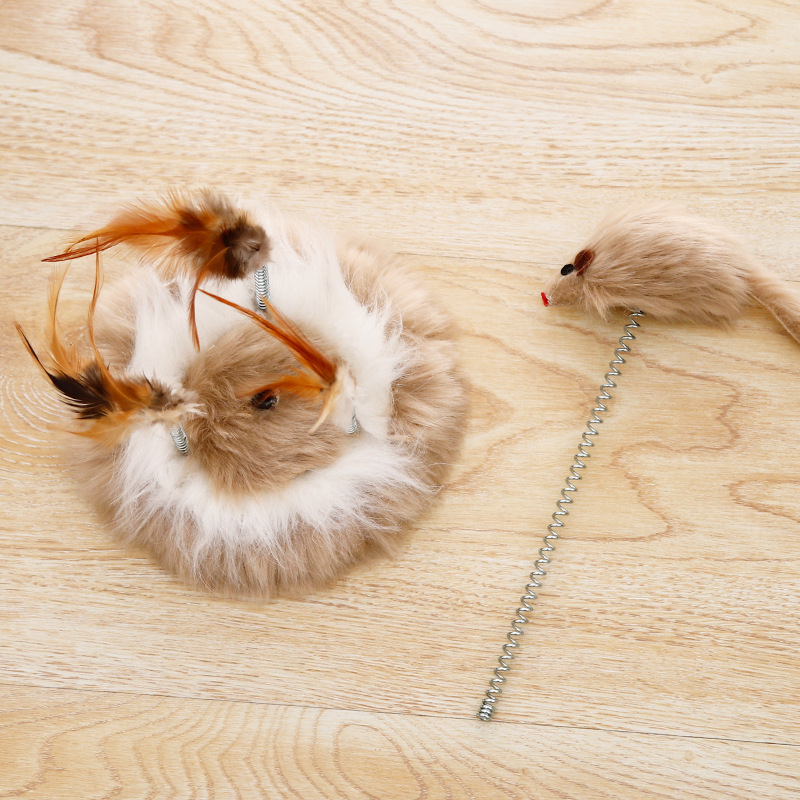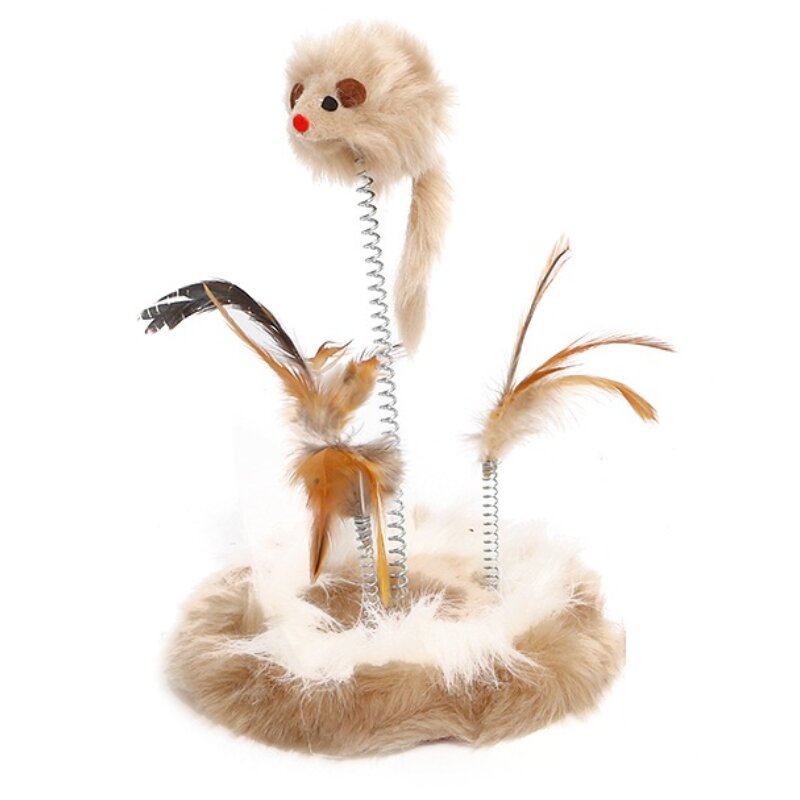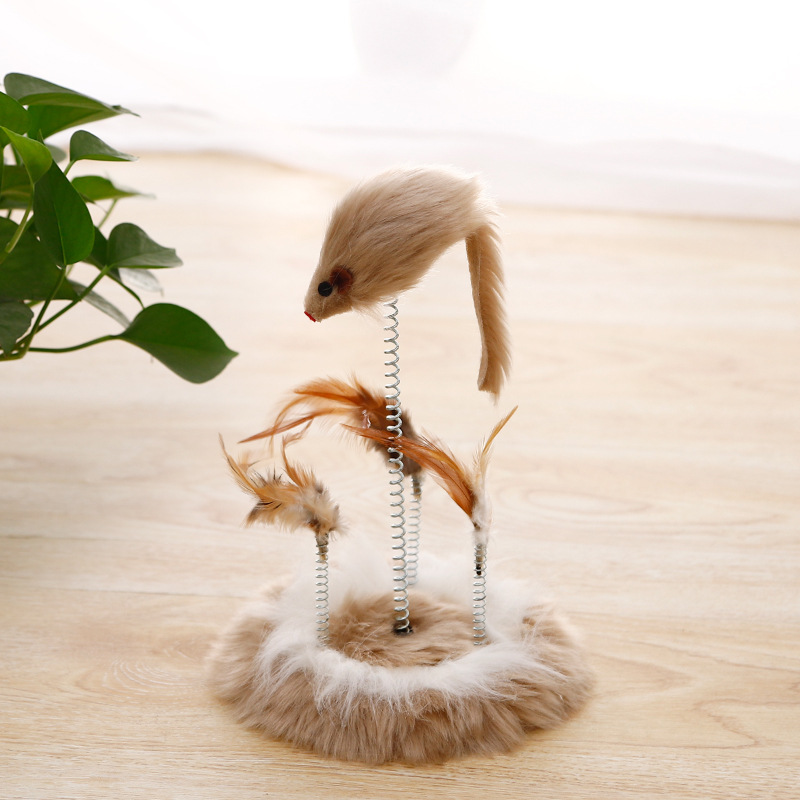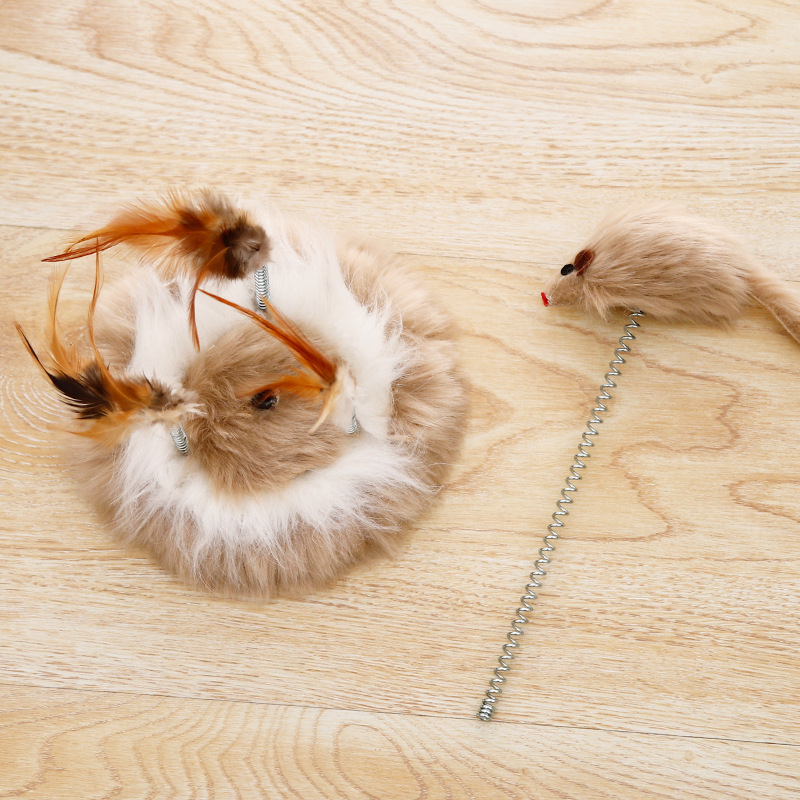 Taotao Pets Spring Mouse Funny Cat Toy Climbing Frame (20234)
This cat teaser wands are the perfect toy for exercise and mental health for your cat.
It is the perfect way to tease and entice your cat to play, your lovely cat will have tons of fun chasing, pouncing, and biting by this kitty wand toy.
The beautiful tassel swaying in the air will stimulate the pet's hunting instinct.
It will jump up and down, run, and flip to catch the teasing toy, which is a good exercise for cats.
Made in China.