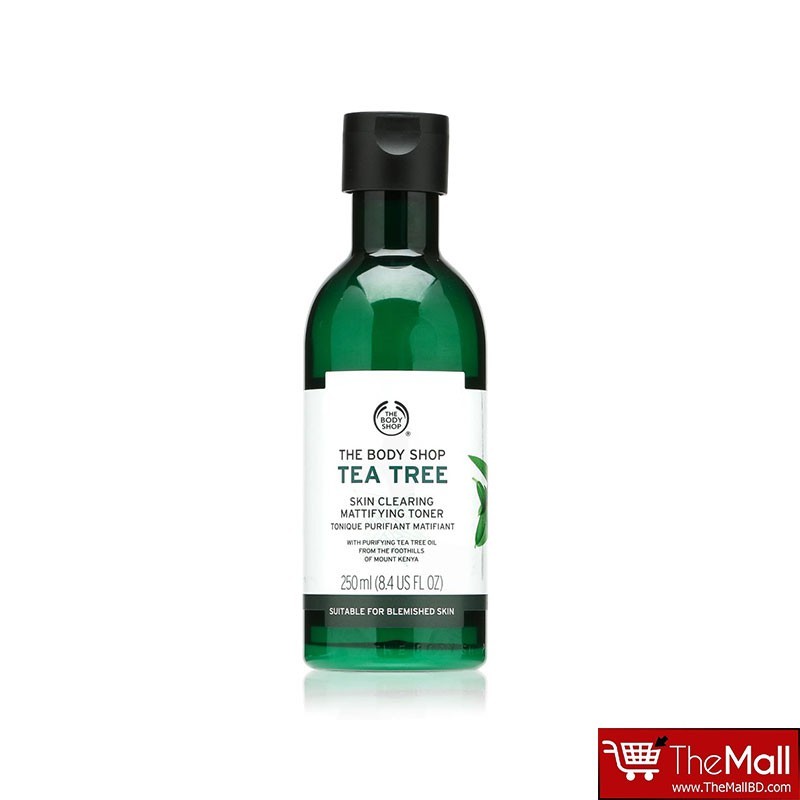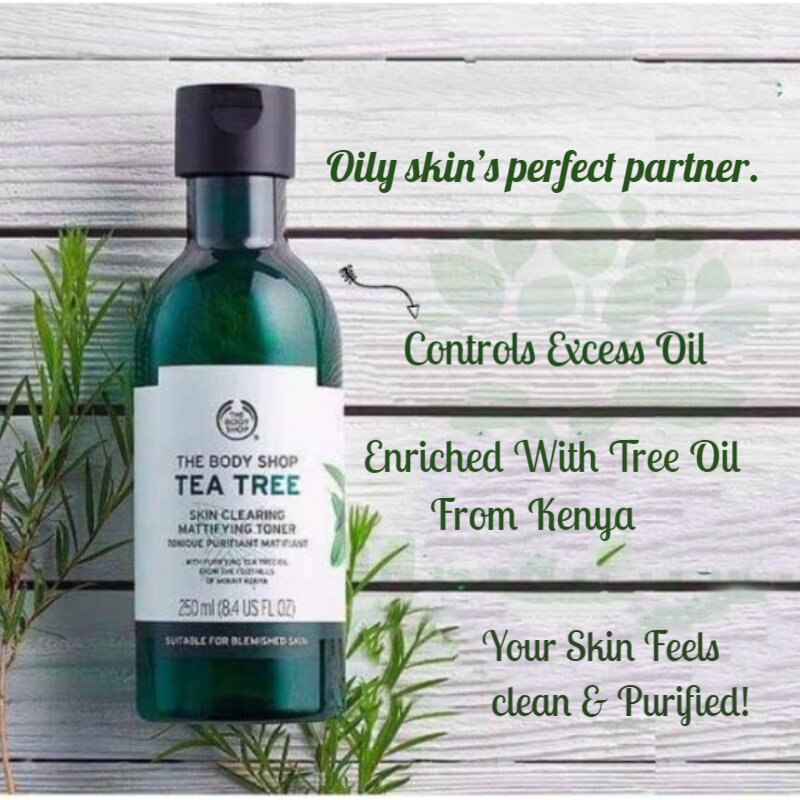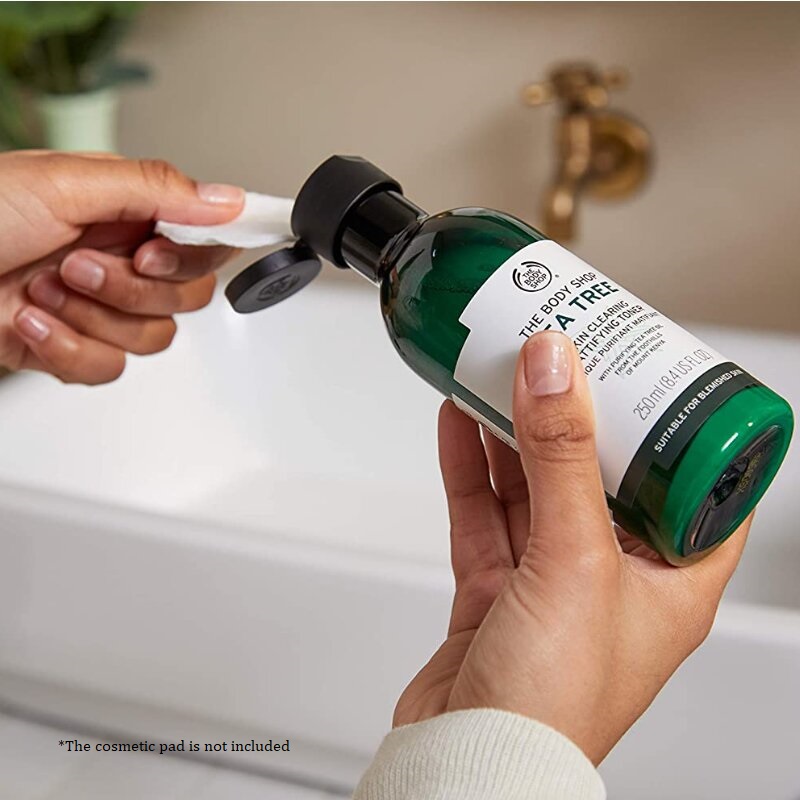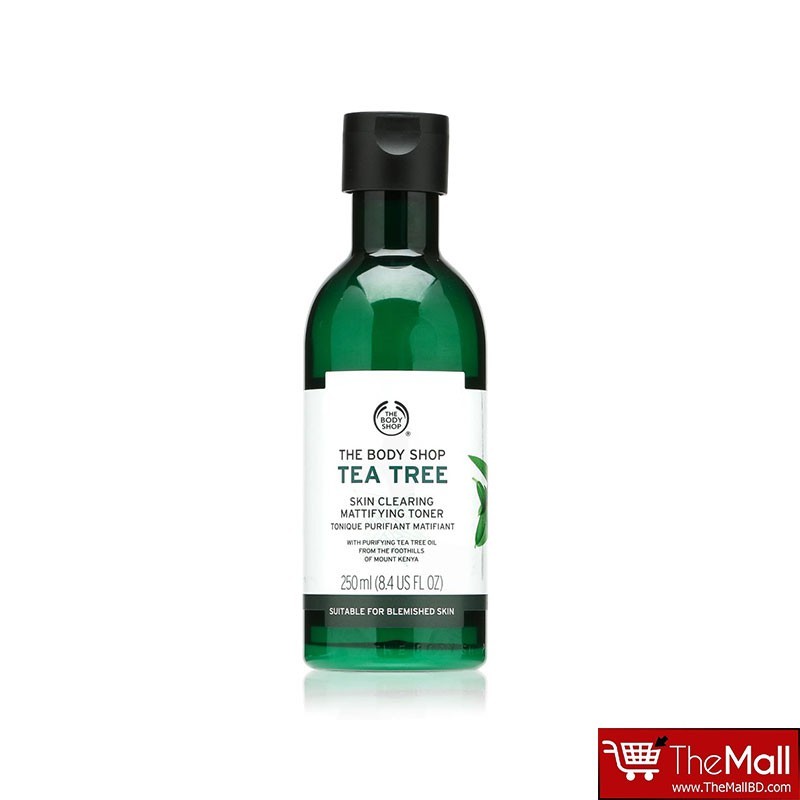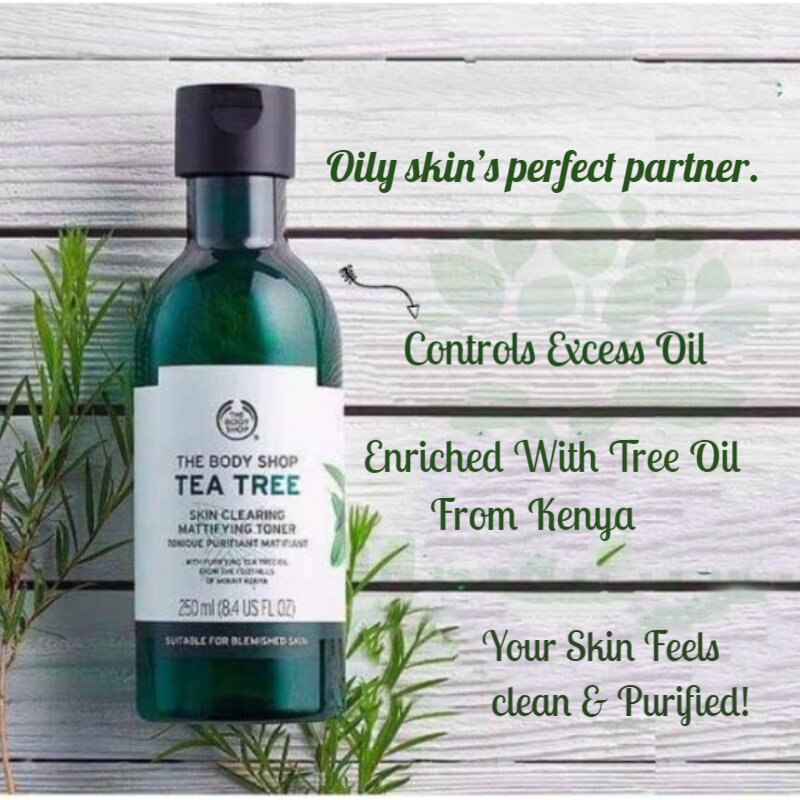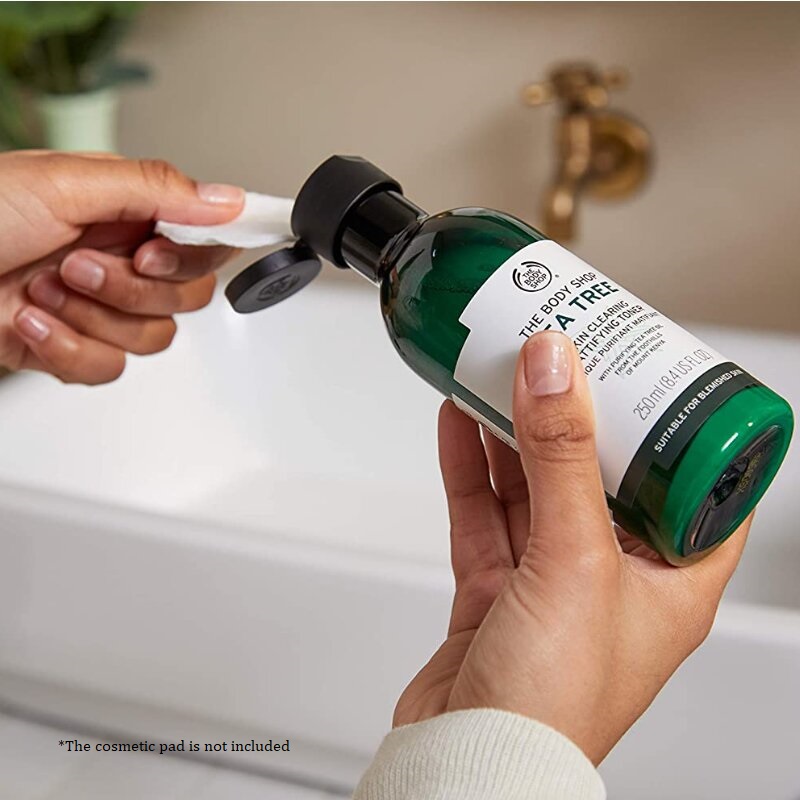 The Body Shop Tea Tree Skin Clearing Mattifying Toner 250ml
This tea tree oil toner removes traces of make-up, and cleanses impurities.
Helps purify, refresh and prep the skin so you're ready to take on the world.
The face toner is suitable for oily skin.
Helps to remove makeup and grime so your pores feel clean.
It's perfect for everyday use and won't dry out your skin in the process.
Leaves your skin feeling clean, purified, fresh and back to its old glowing self.
Vegan.
Made in UK.