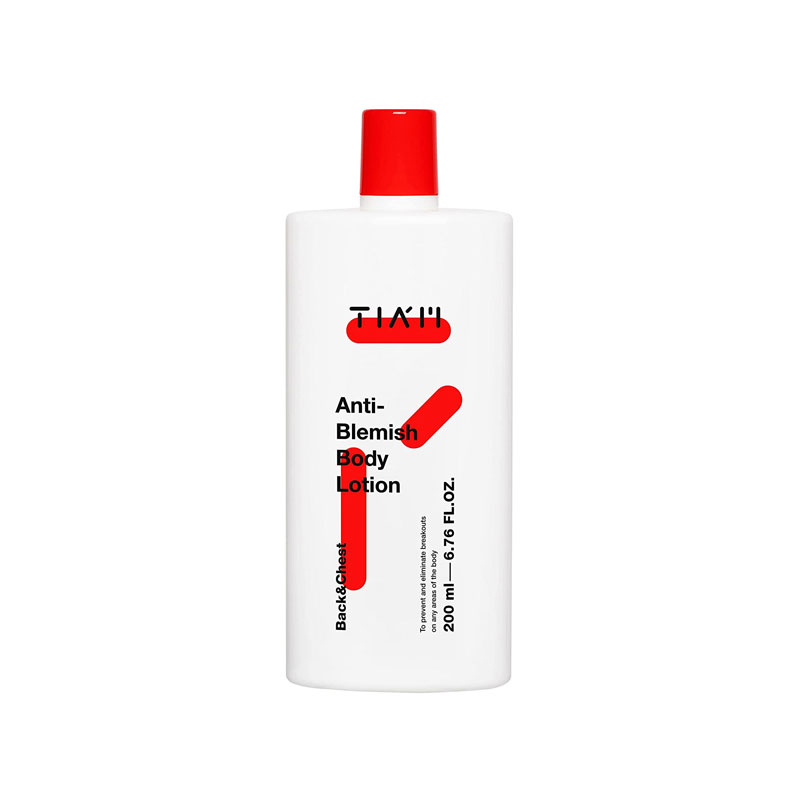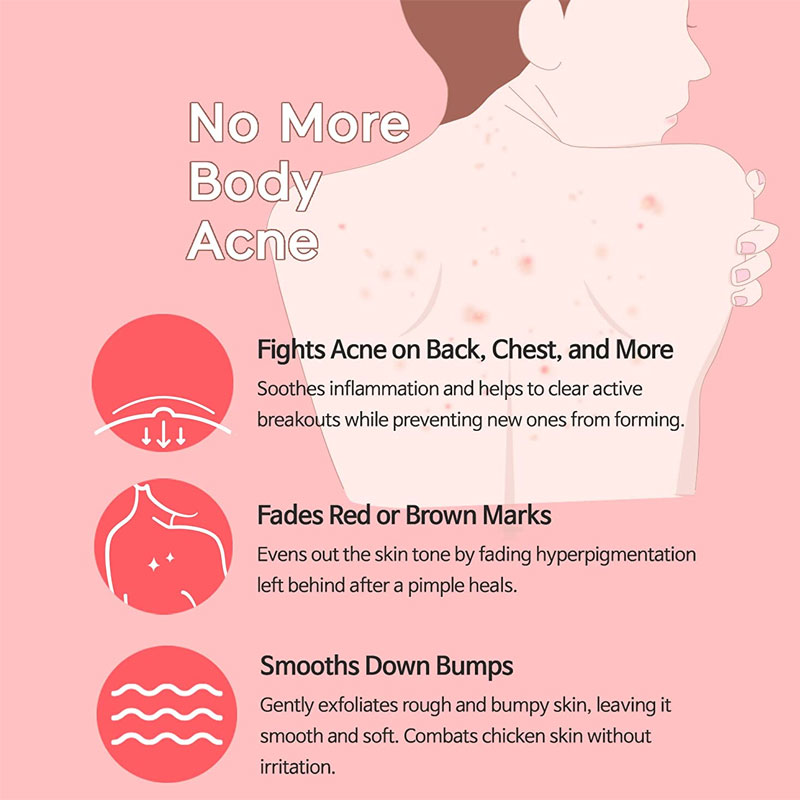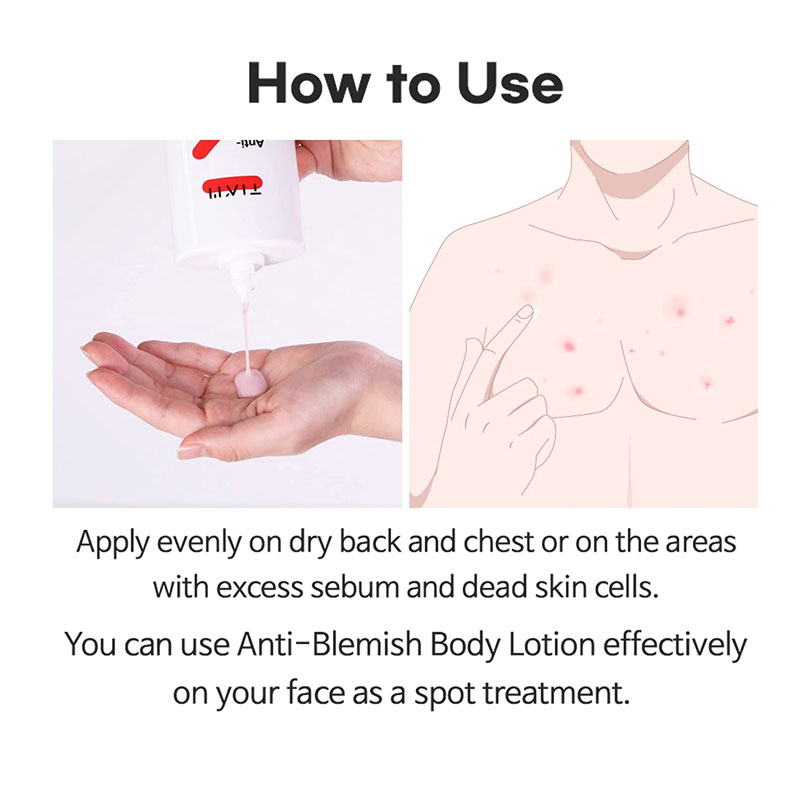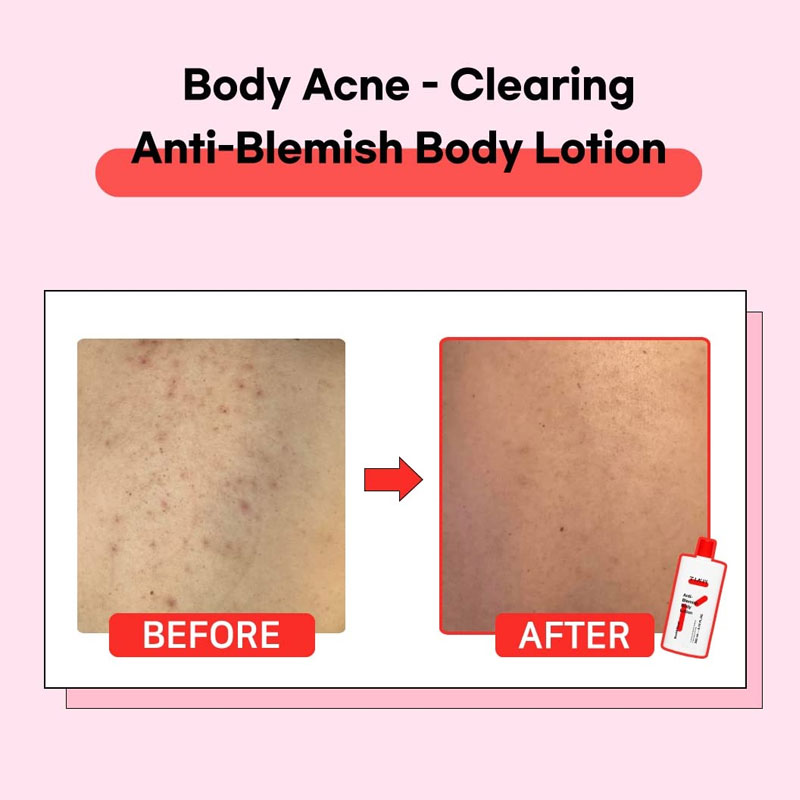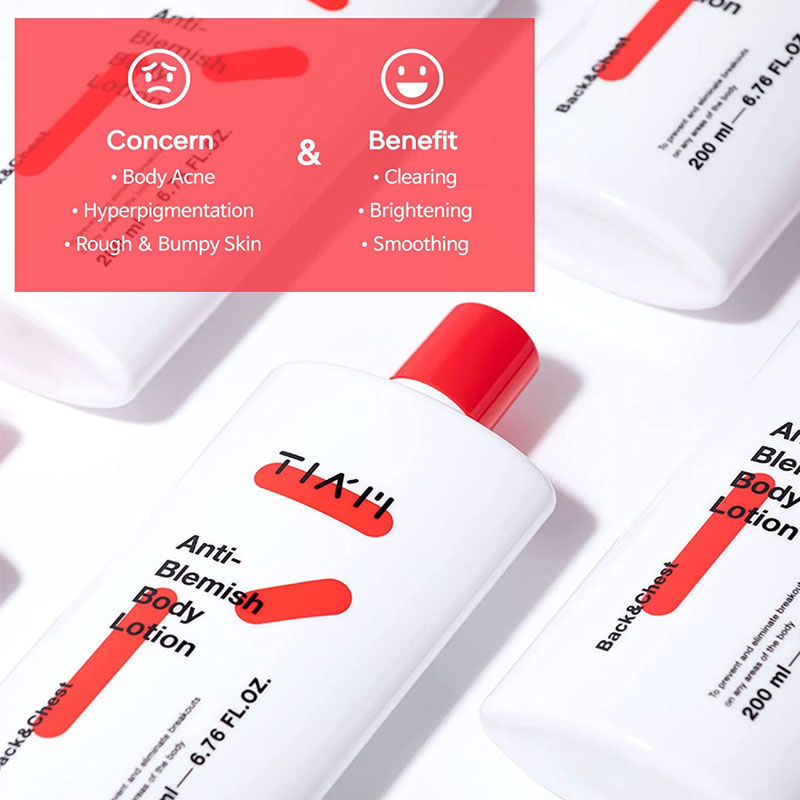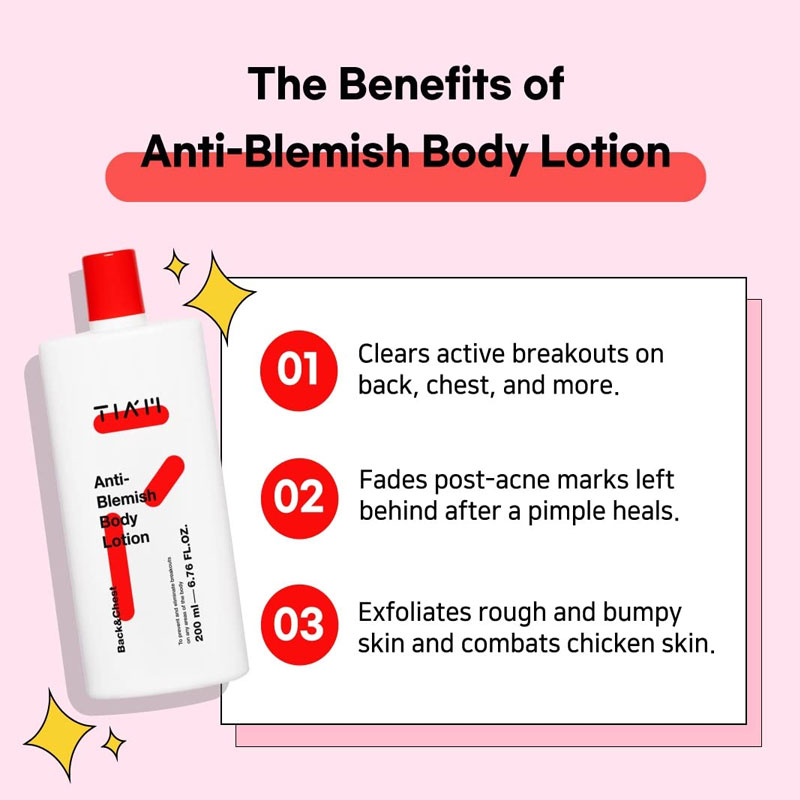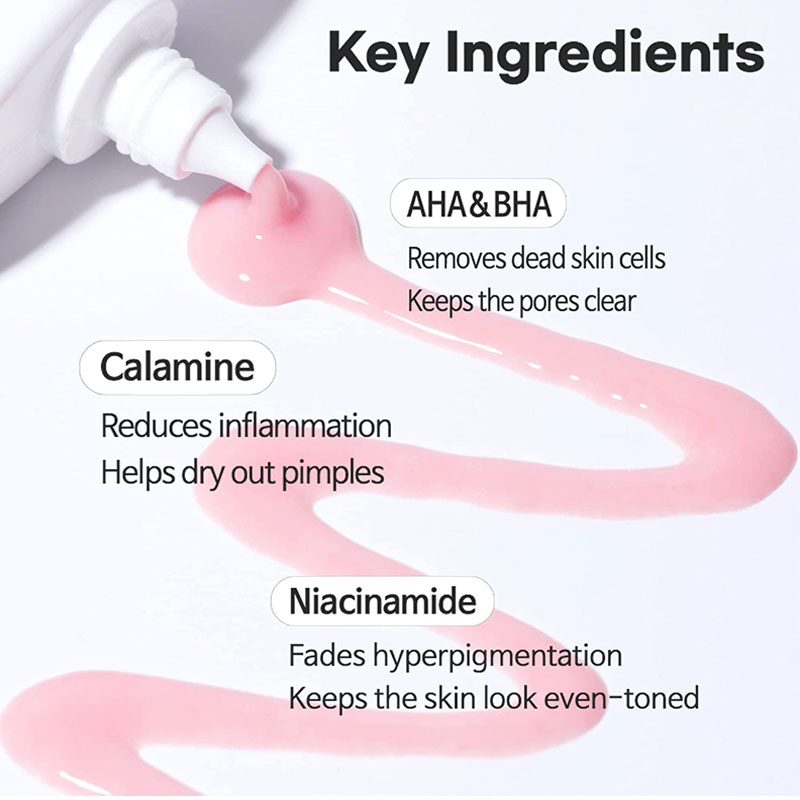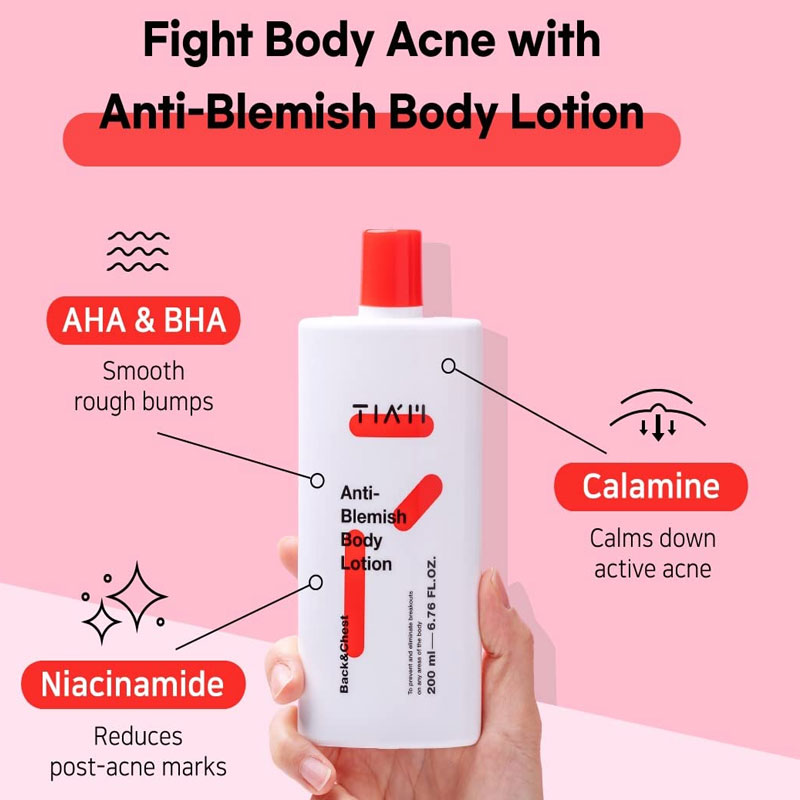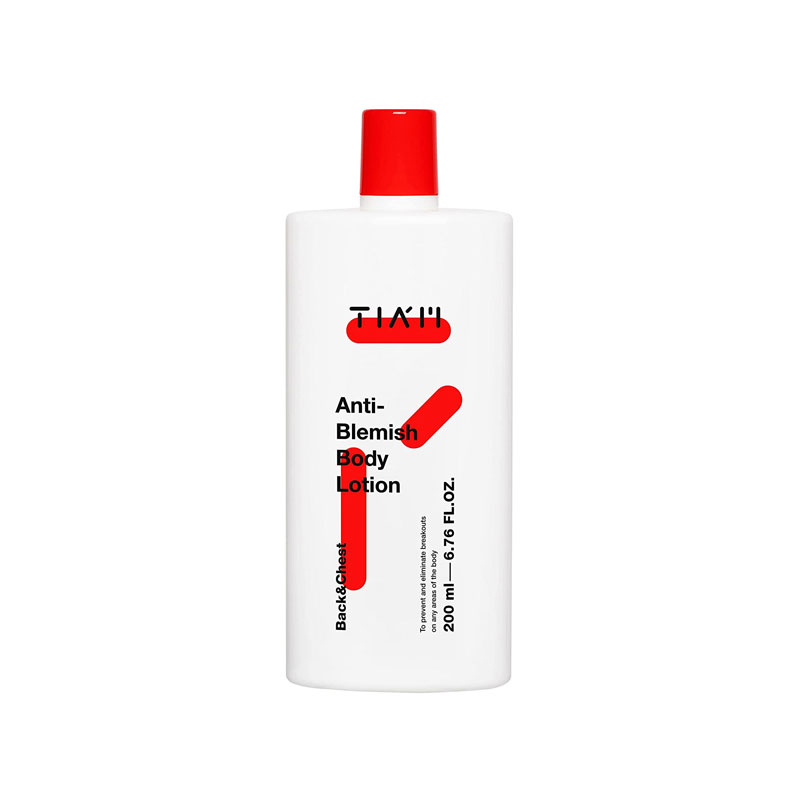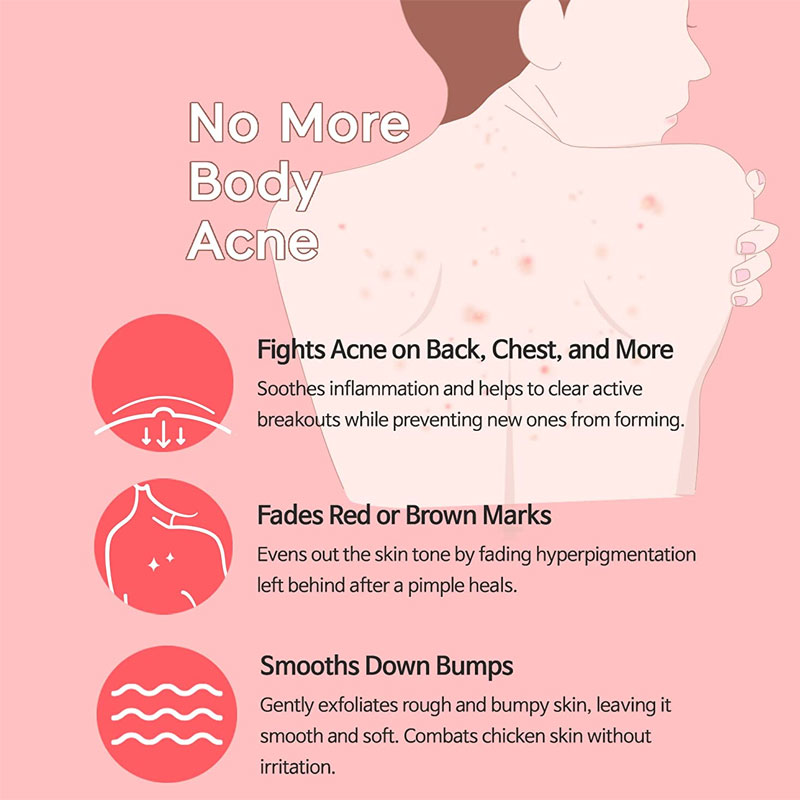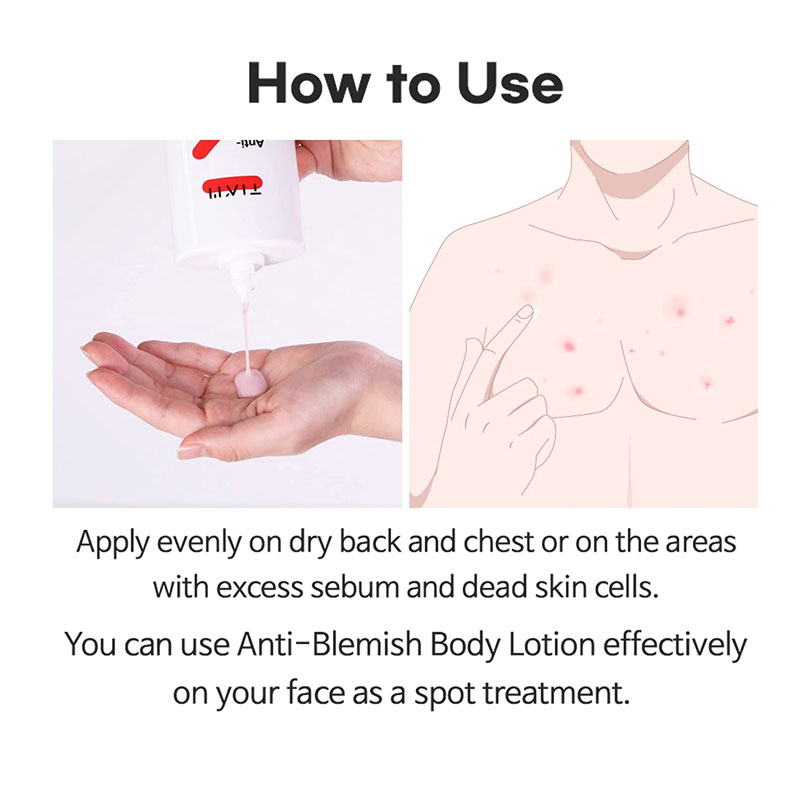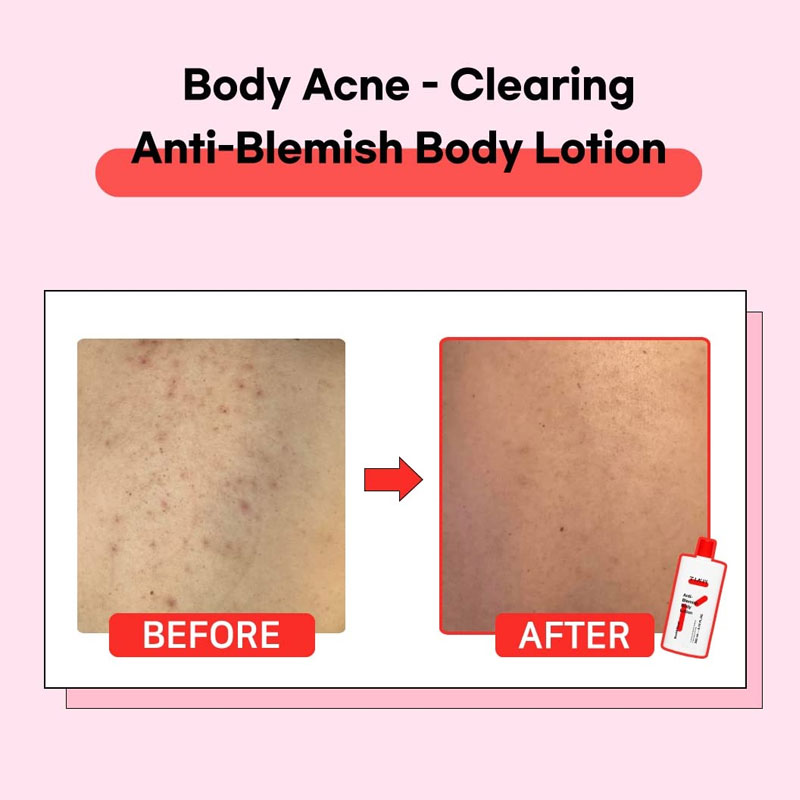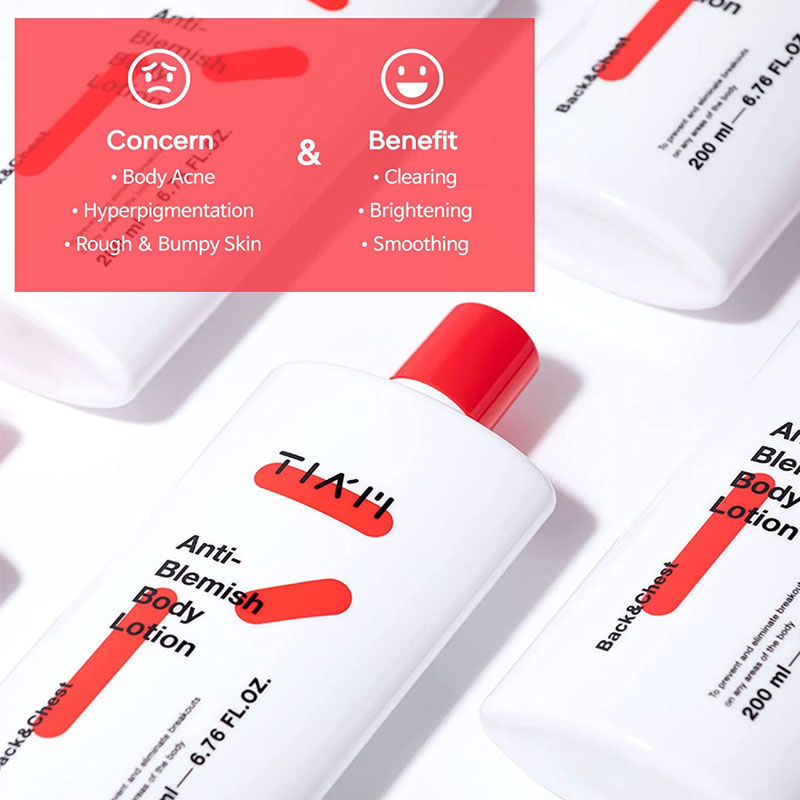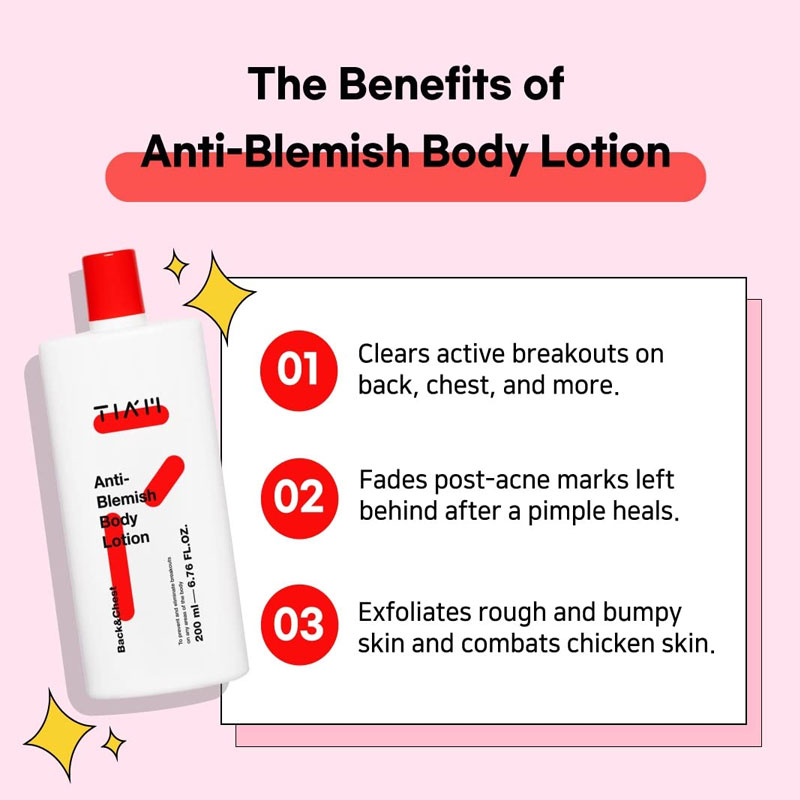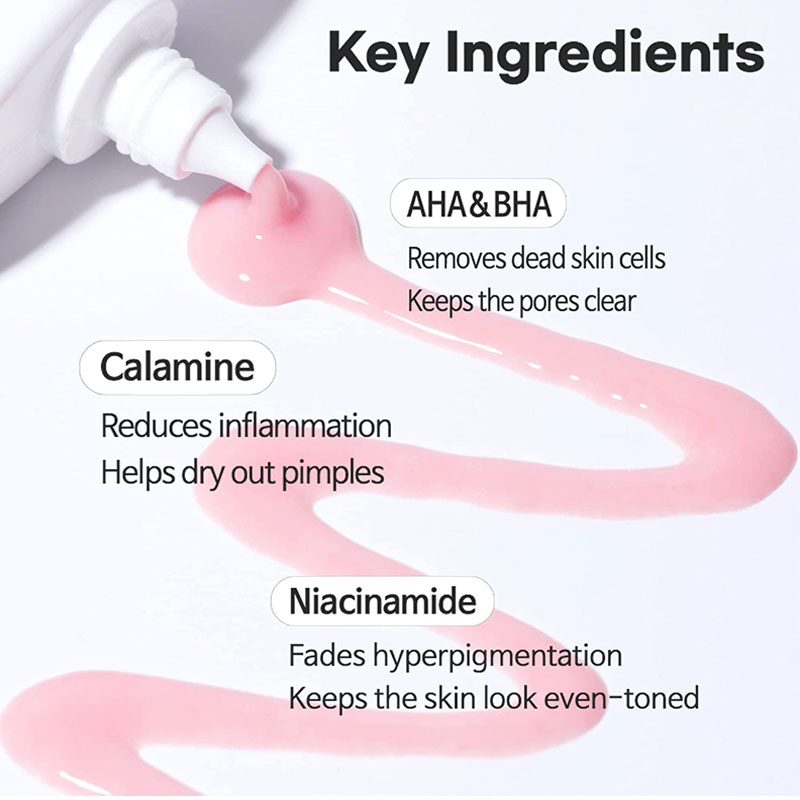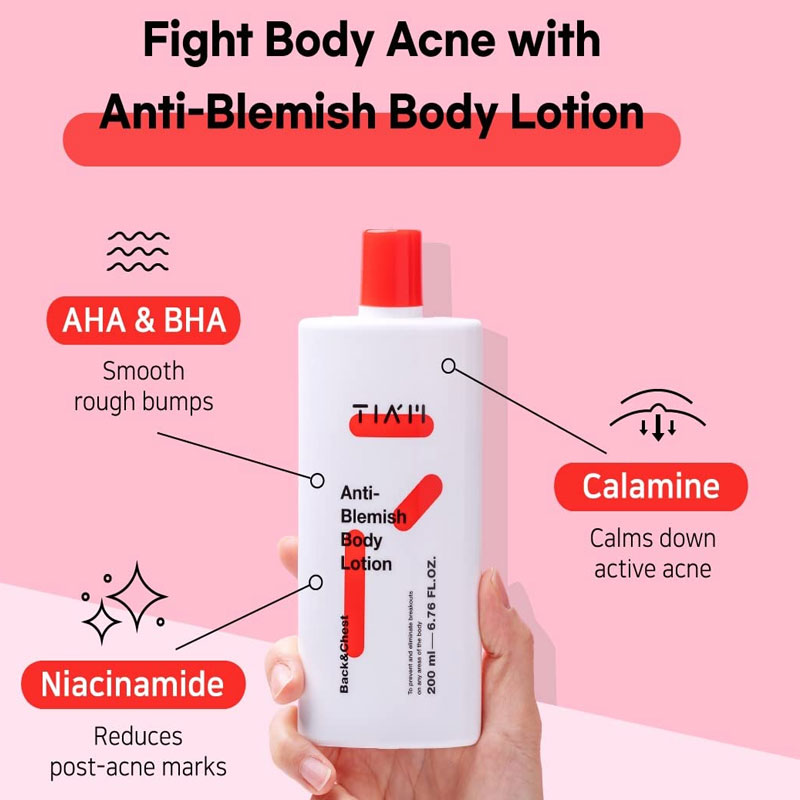 Tia'm Anti-Blemish Body Lotion 200ml
Removes pore clogging dead skin cells, sebum and impurities that cause breakout, soothes inflammation and fights acne, fades acne marks left behind acne.
You can apply this body lotion any part of your body such as neck, chest, back, arms, butt and also you can apply on face with acne.
A body lotion that helps correct and prevent future blemishes while reducing the appearance of dullness and rough texture.
Formulated with AHA, BHA, and calamine to soothe inflamed skin.
Helps remove dead skin cells, debris, and excess sebum for a smooth touch of skin.
Suitable for All Skin Types, Great for Adult & Teen Acne.
Made in Korea.