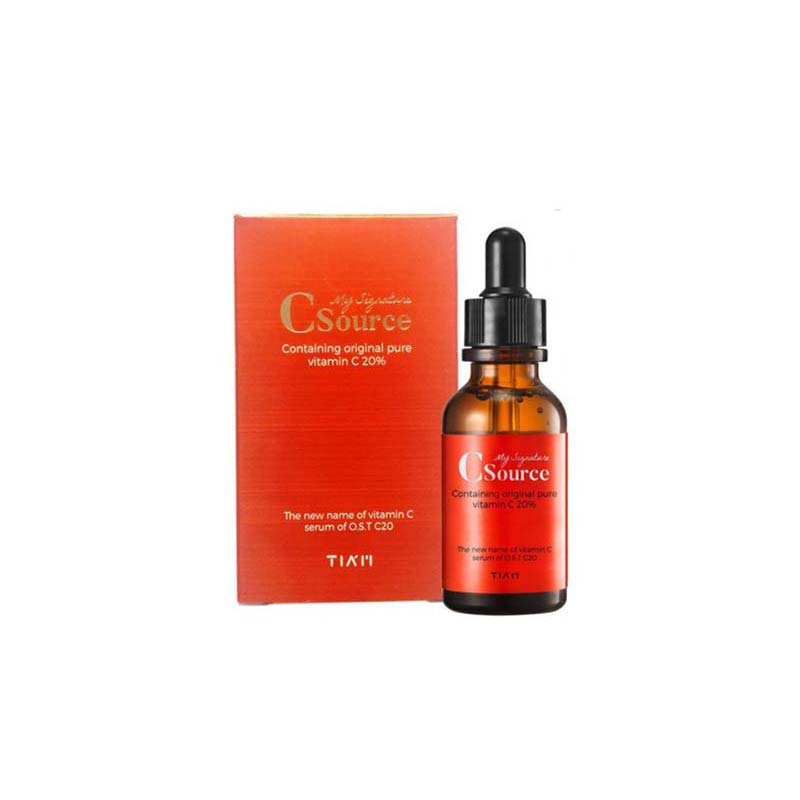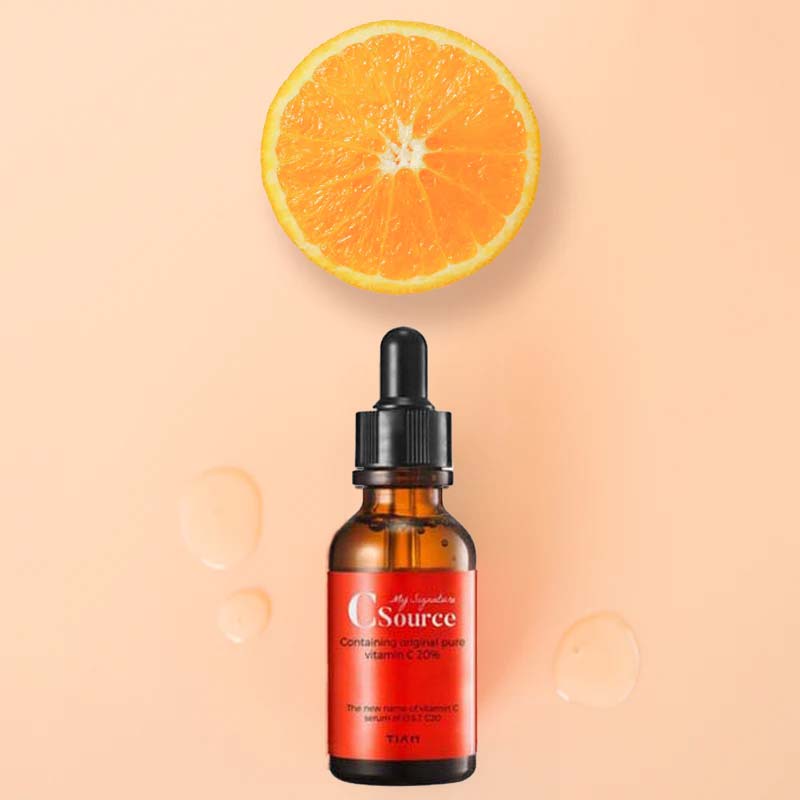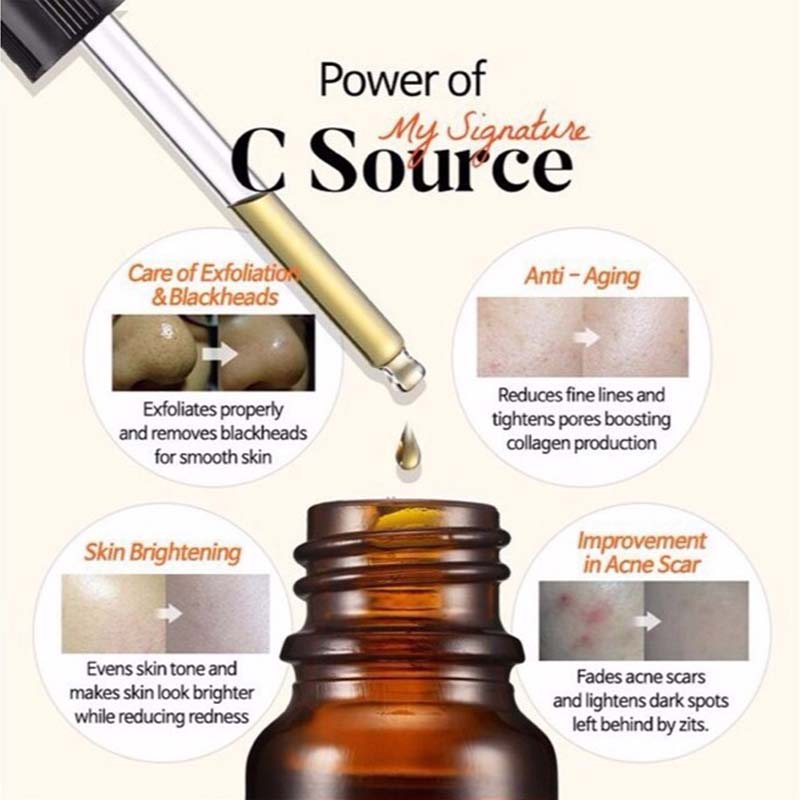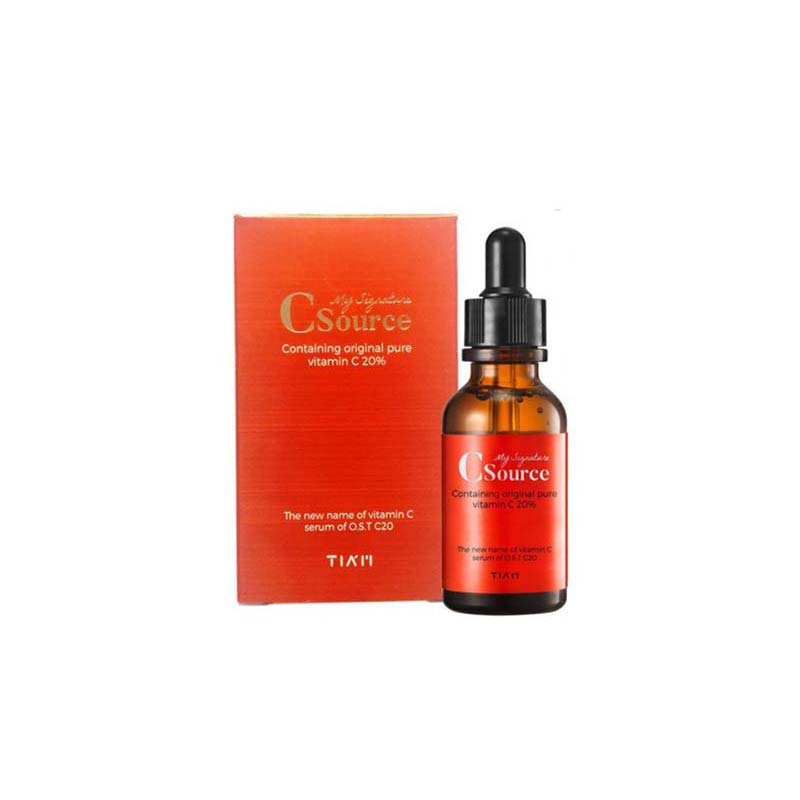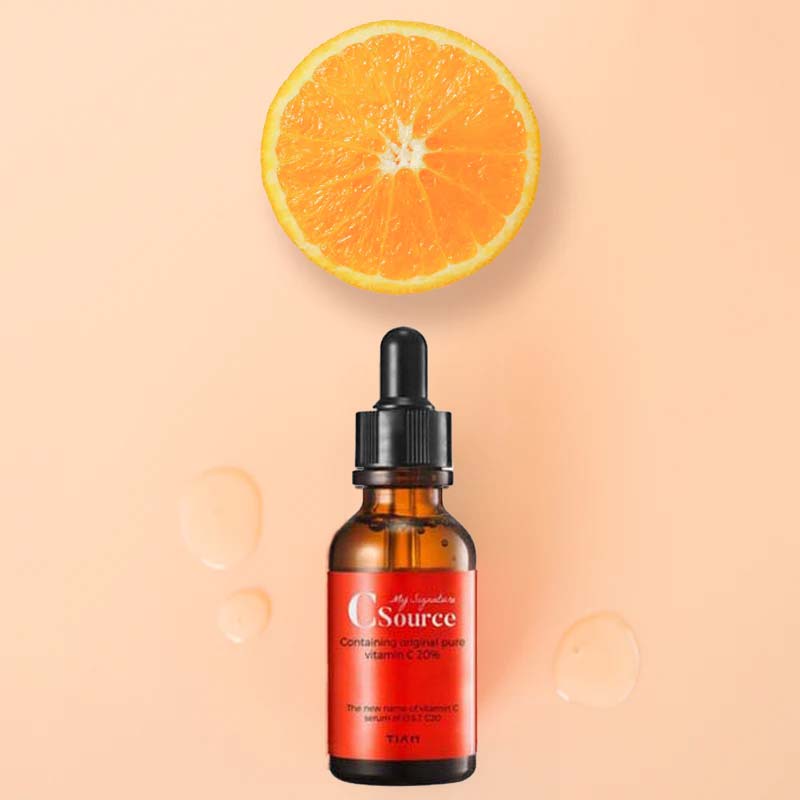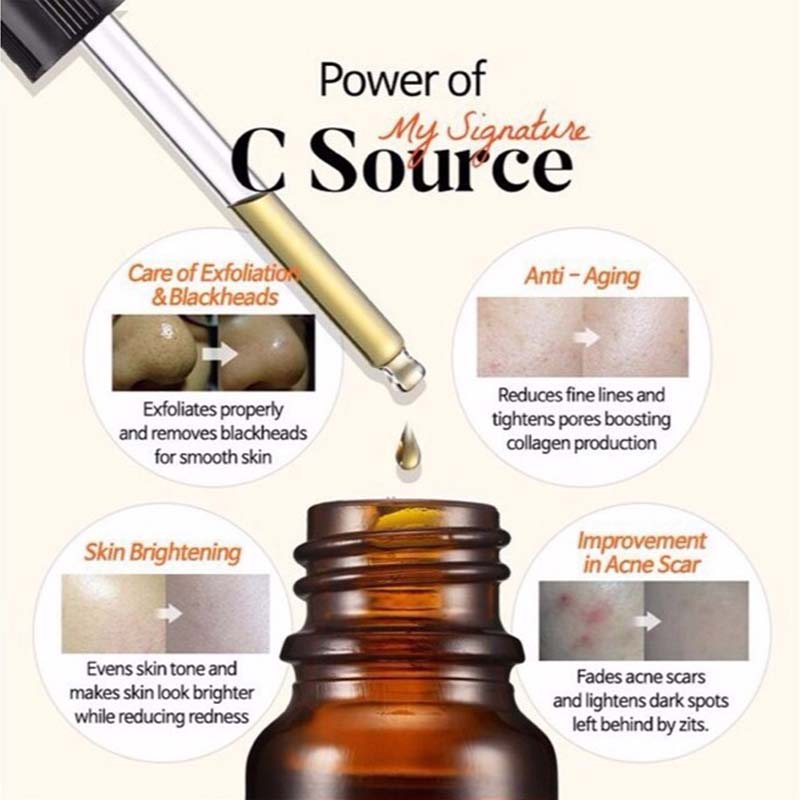 TIA'M My Signature C Source 30ml
Expired Date : 17 April 2023.
A vitamin C-enriched serum that makes lackluster and dull skin brighter and more vibrant.
Infused with 20% of original pure vitamin C to remove dead skin cells and blackheads for resilient skin, improve skin elasticity and firmness, brightens dull skin, and soothe irritated and sensitive skin.
Made in Korea.