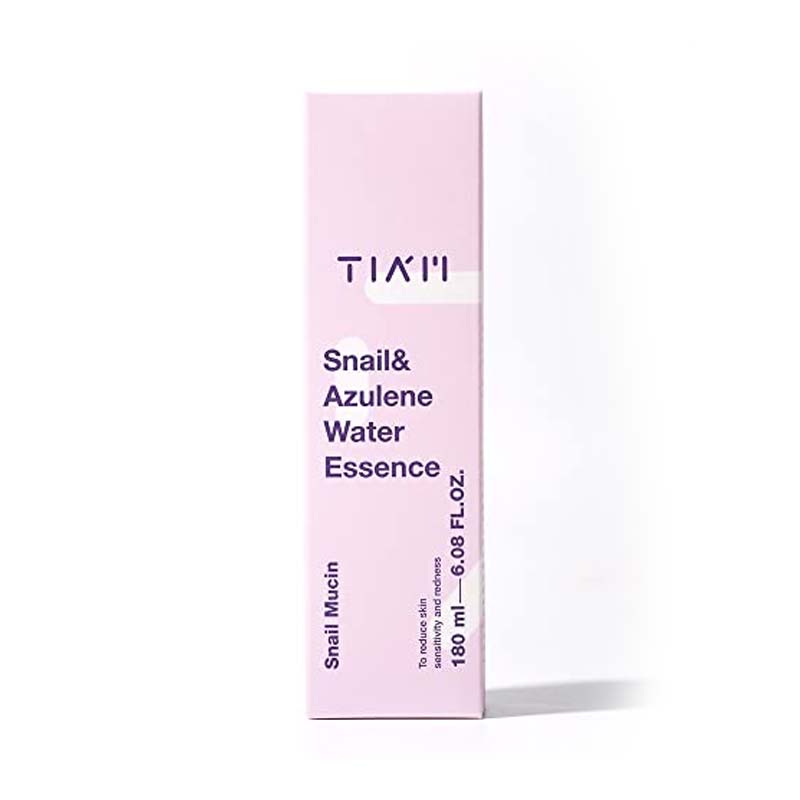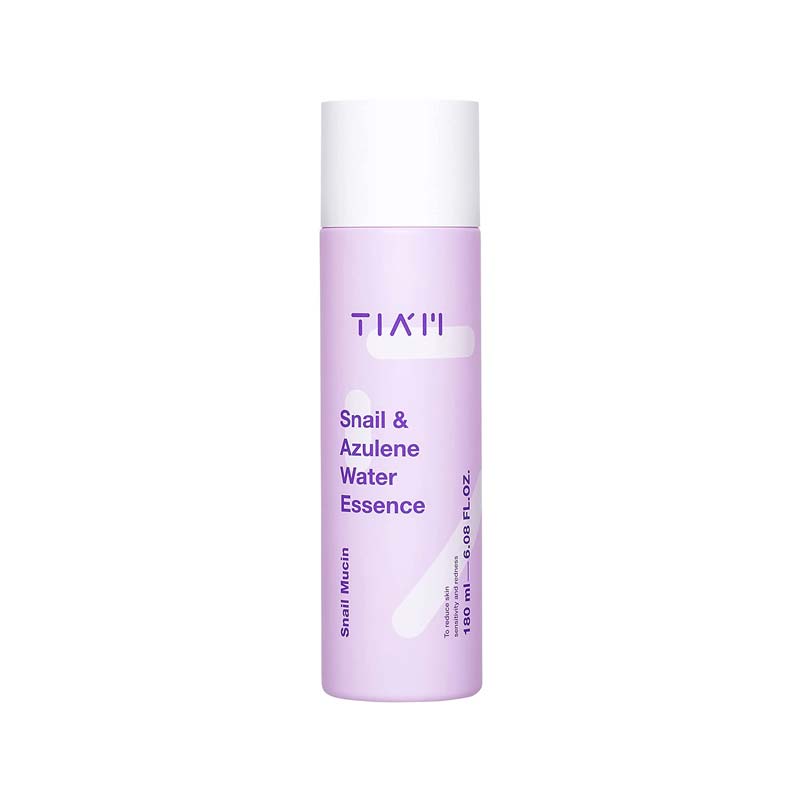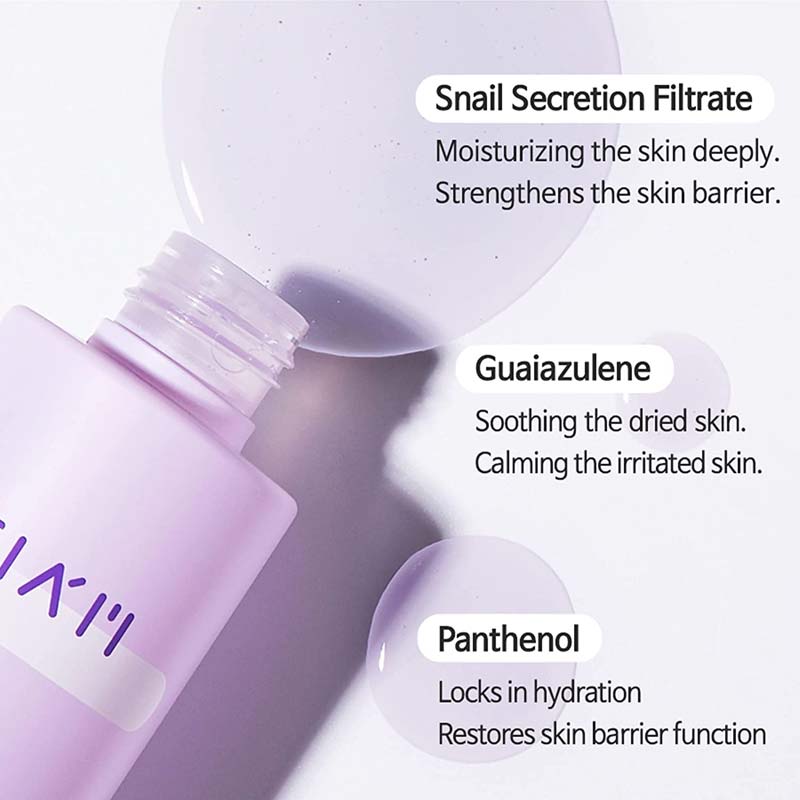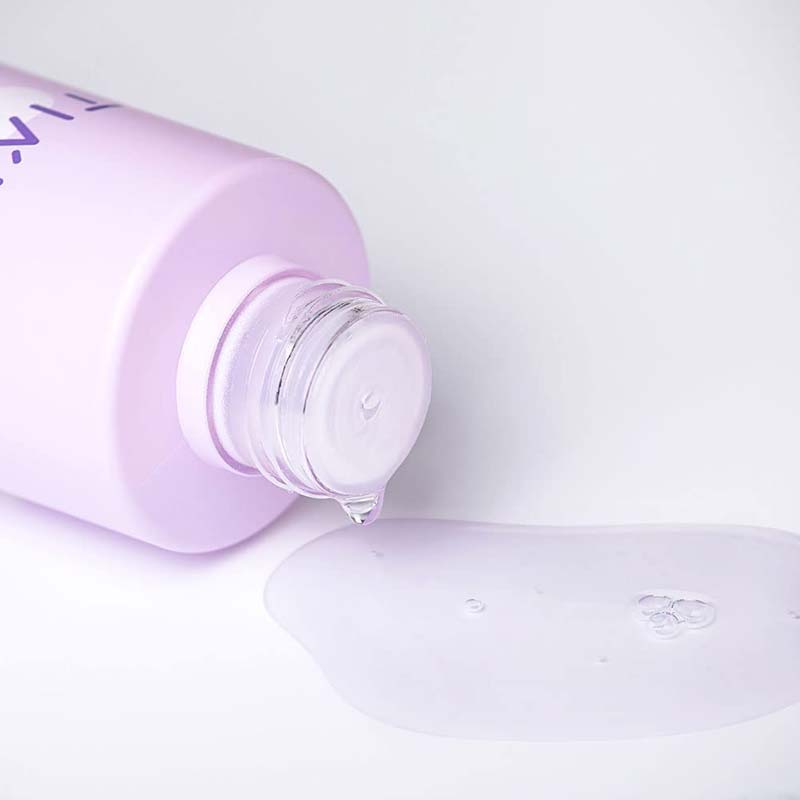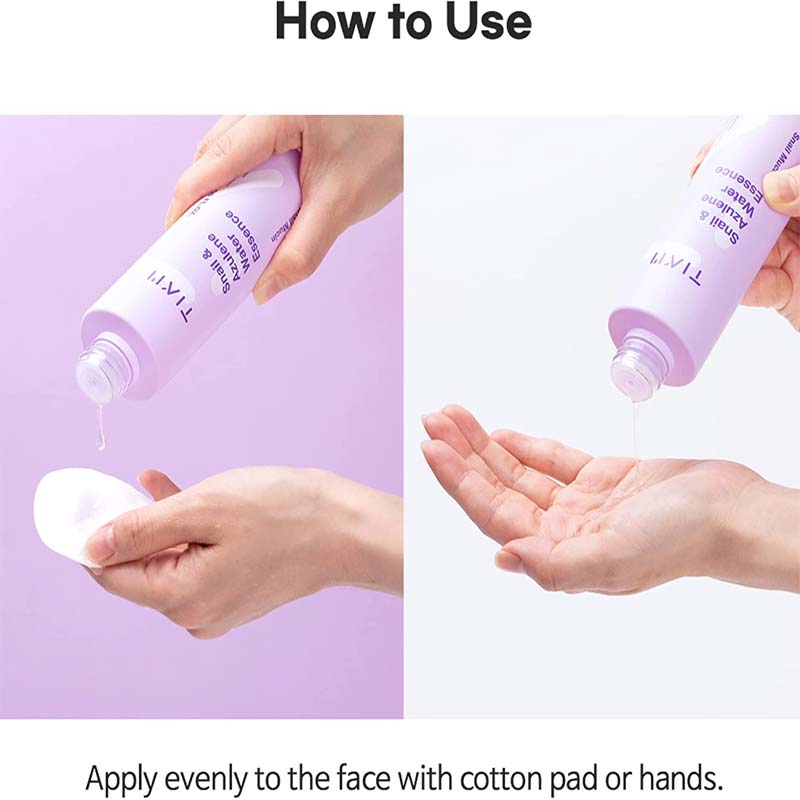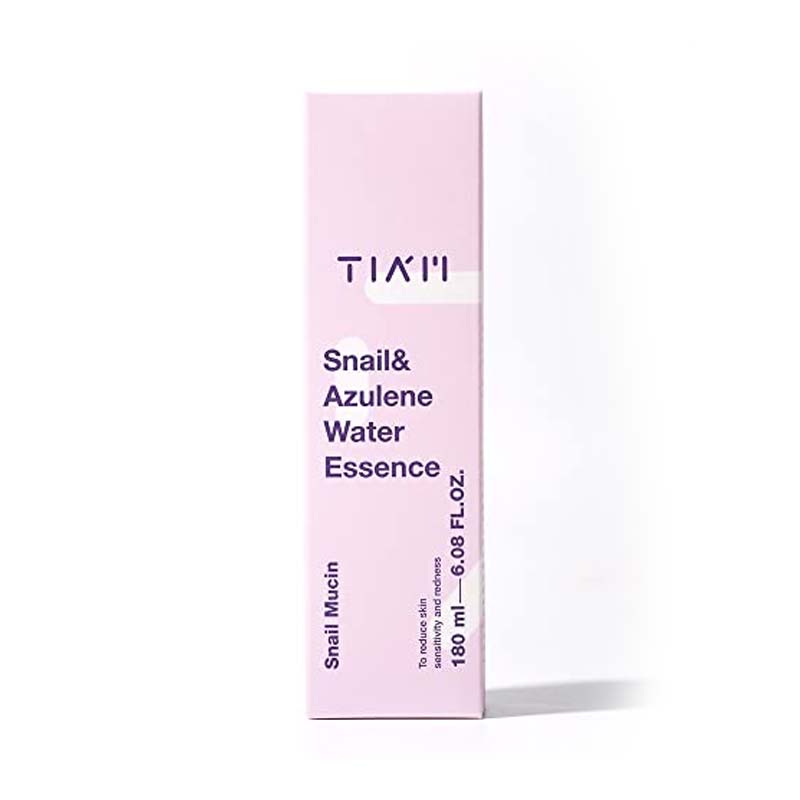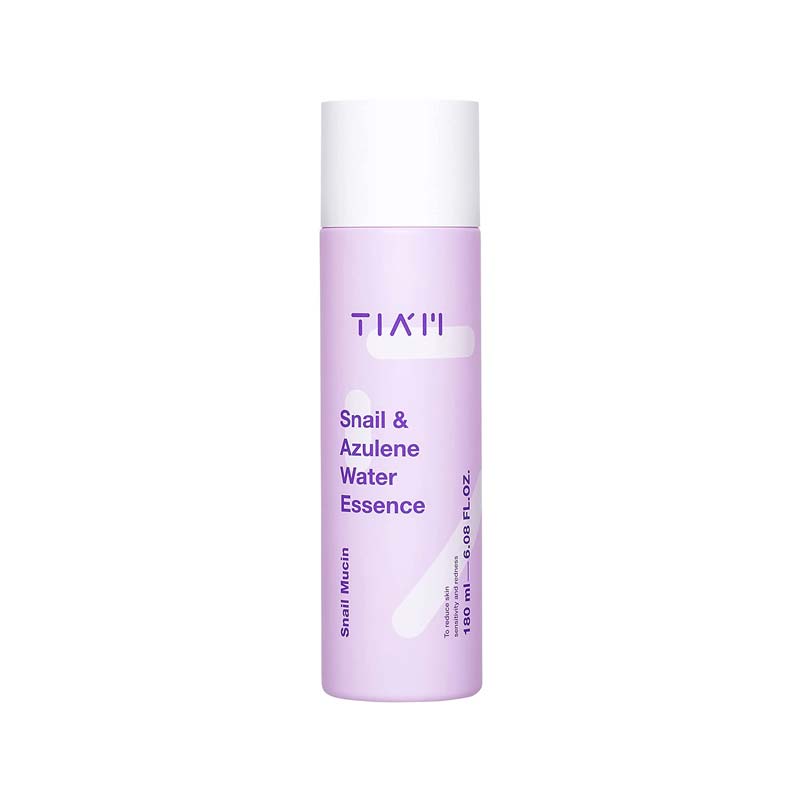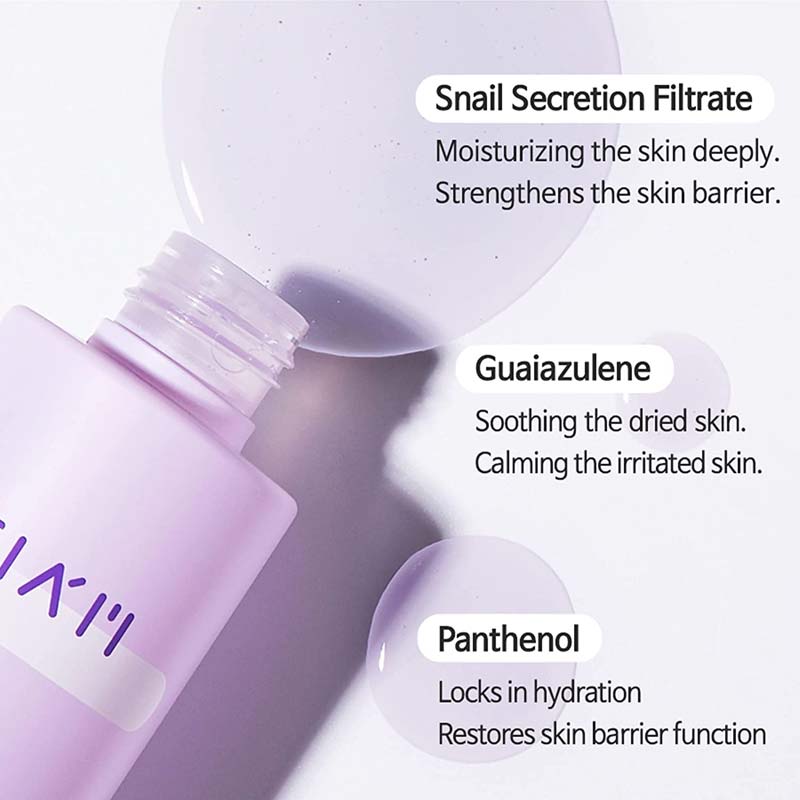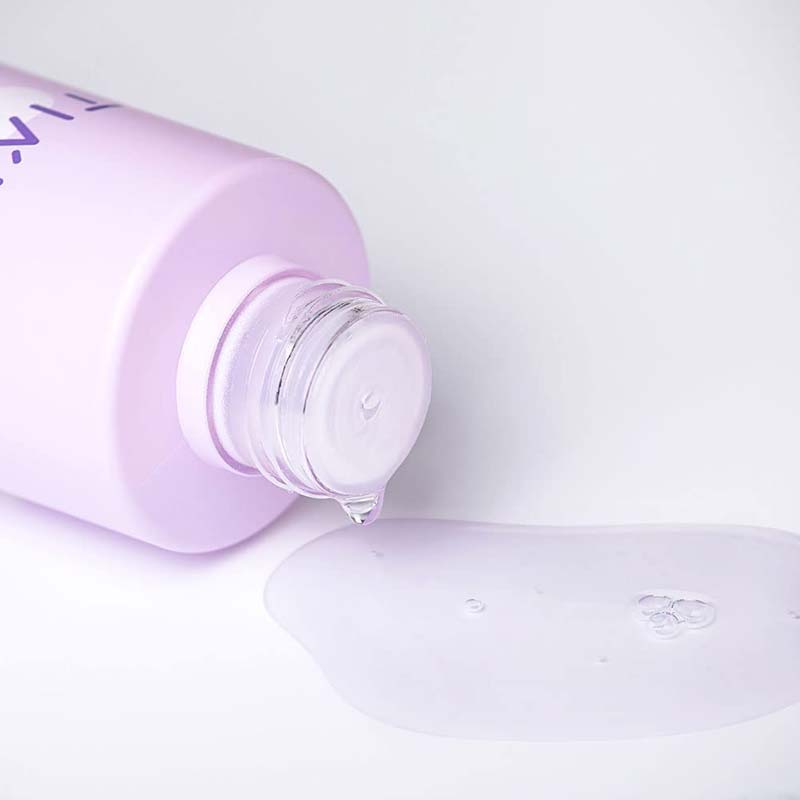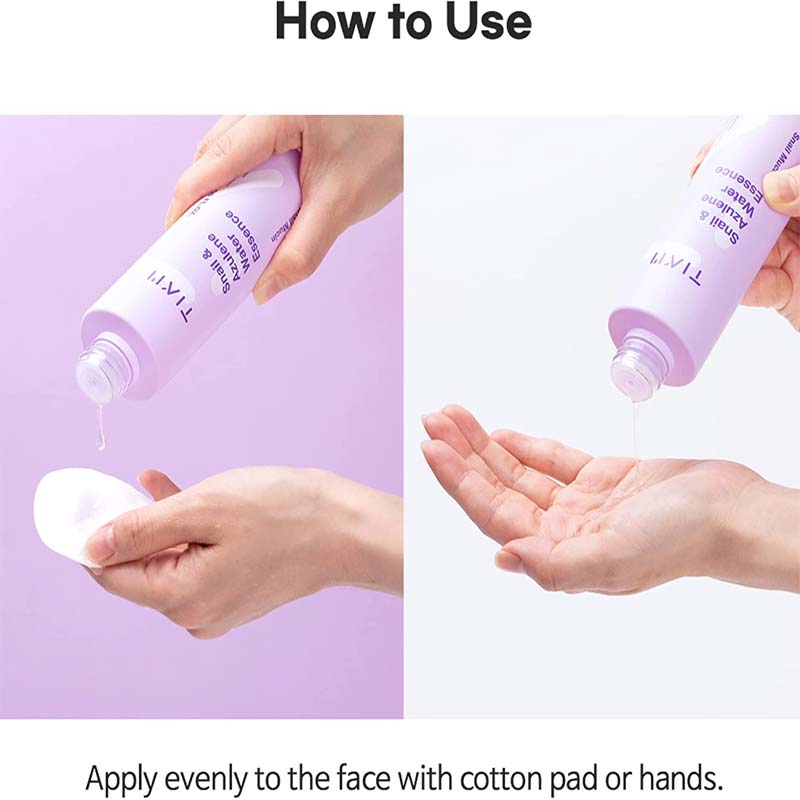 TIA'M Snail & Azulene Water Essence 180ml
An essence type toner for moisturizing and cooling dry, irritated skin.
Instantly calming the damaged and irritated skin from incorrect skincare or external stimuli.
Prevent from the lack of moisture and restores deeply the moisture skin balance.
Formulated with 87% snail secretion filtrate and azulene extracted from chamomile to soothe irritated skin and leave it moisturized.
Prevents moisture loss and restores skin balance.
Non-toxic, Alcohol-free, Paraben-free, Fragrance-free and cruelty-free.
Made in Korea.