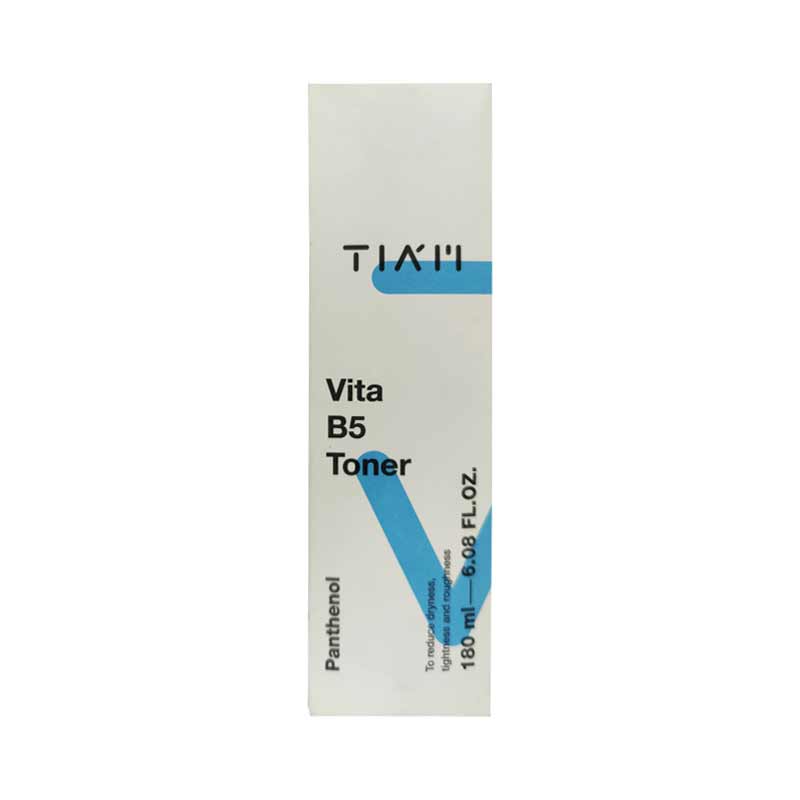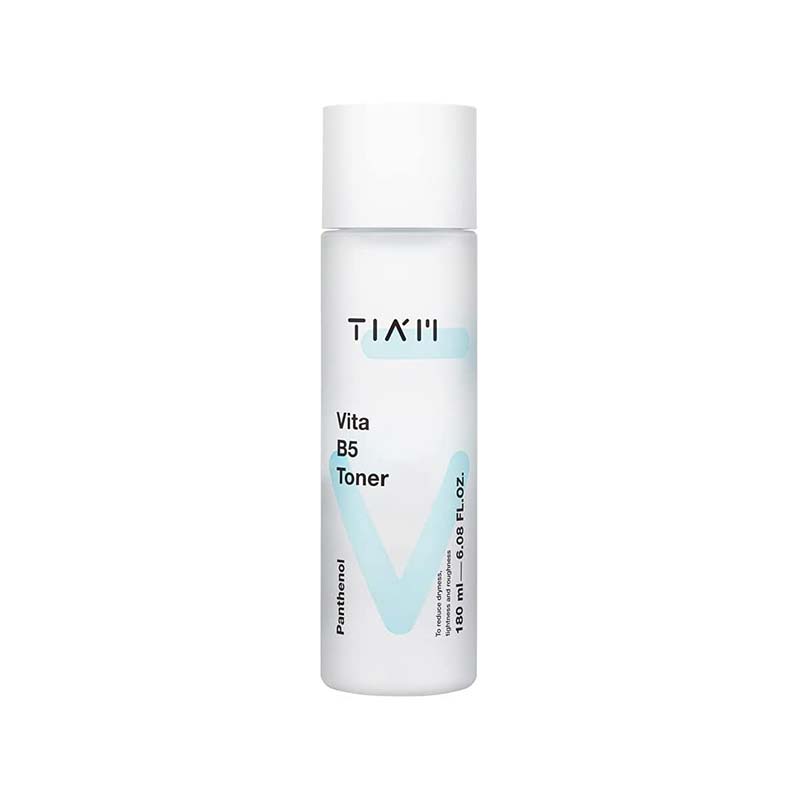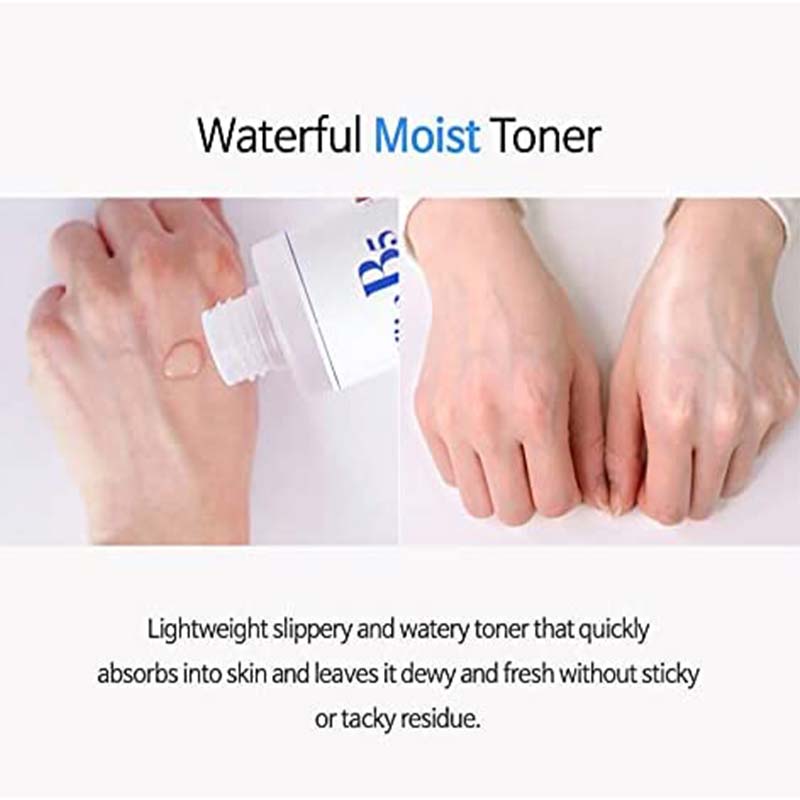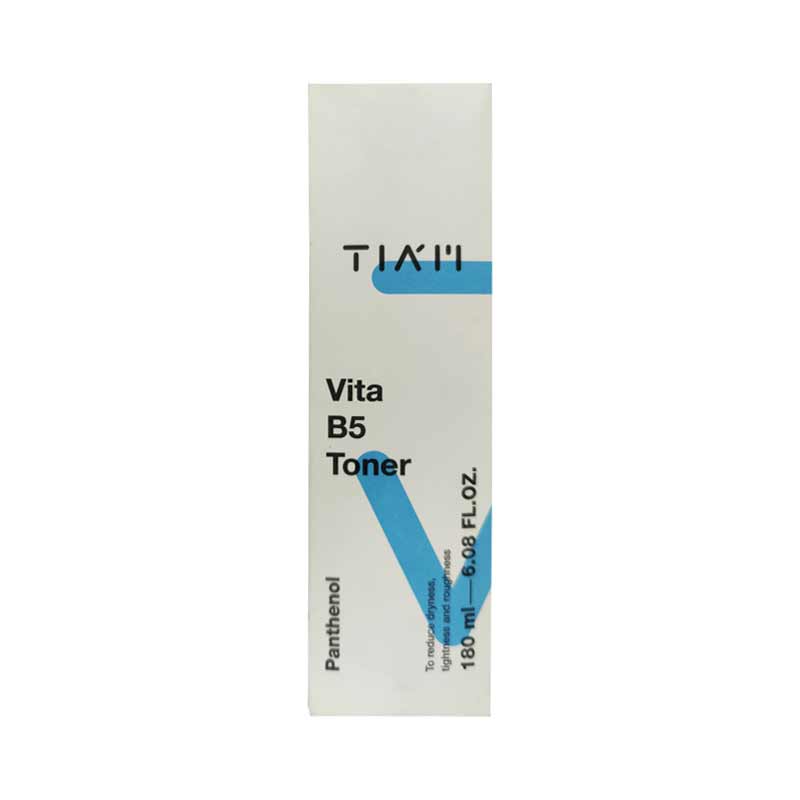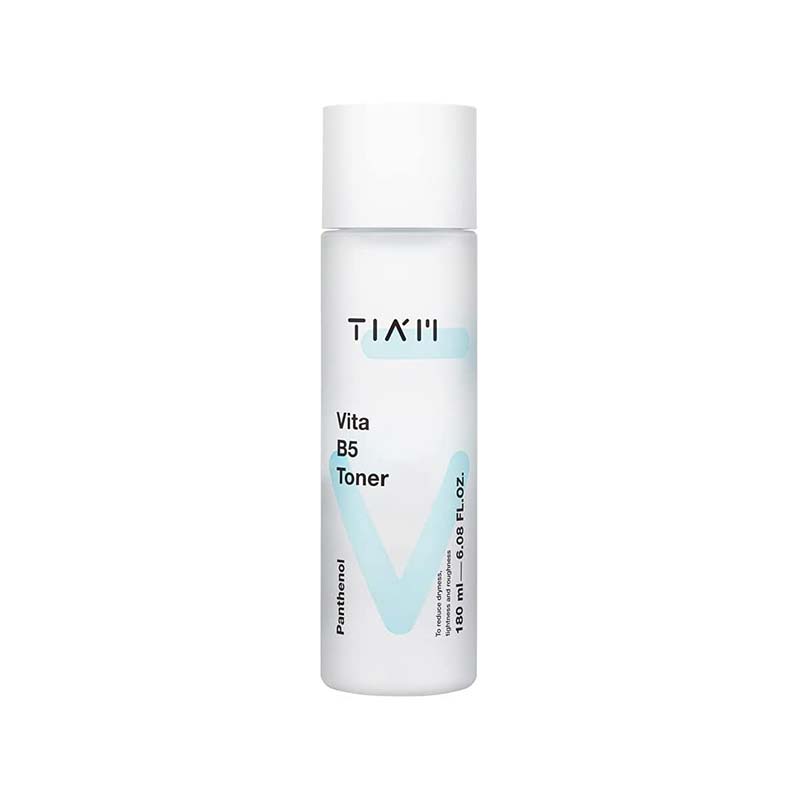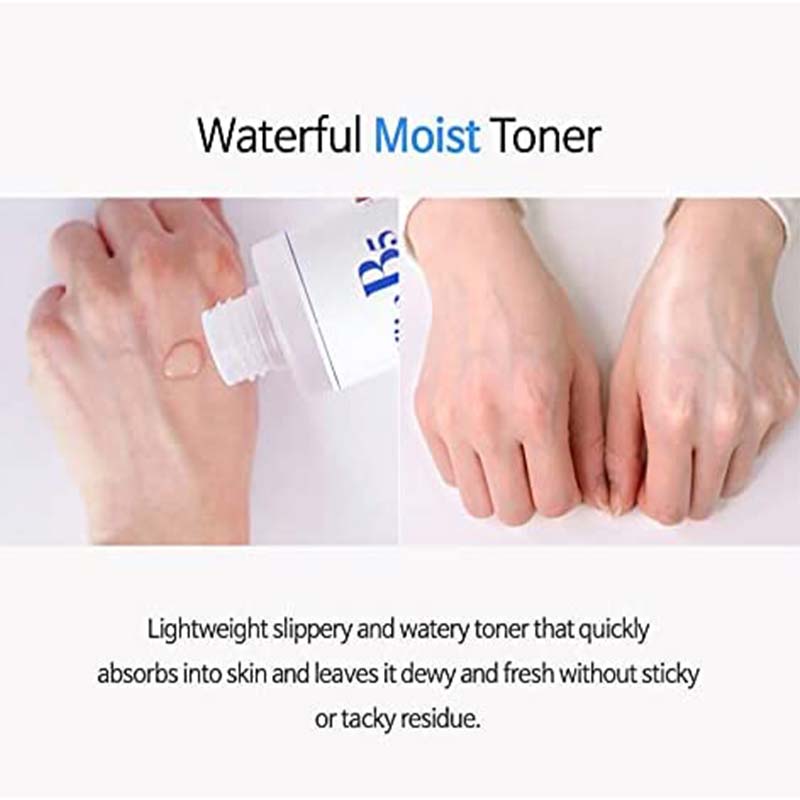 TIA'M Vita B5 Panthenol Toner 180ml
His Korean hydrating facial toner leaves the skin feeling hydrated without tacky or heavy feeling when layered.
Perfect to become a simple facial toner for all skin types including dry sensitive skin and combination skin.
This hydrating face toner helps the skin stay balanced and calmed by restoring it to its optimal pH level after cleansing.
As this best hydrating toner for face, this face toner contains Panthenol (vitamin b5), Betaine, and Hydrolyzed Fish Collagen to lock in hydration, provide oil water balance and increases skin hydration.
Made with Panthenol (vitamin b5), this k beauty face toner keeps the skin hydrated, supple, and dewy, making it perfect as a base for your next skincare products.
TIAM Vita B5 Panthenol Toner is formulated with alcohol free, essential oil free, and fragrance fee.
This alcohol free Korean facial toner with non drying formula will be absorbed quickly into the skin to restore hydration and healthy skin.
Can be used comfortably for combination skin, oily skin, and dry sensitive skin.
Made in Korea.