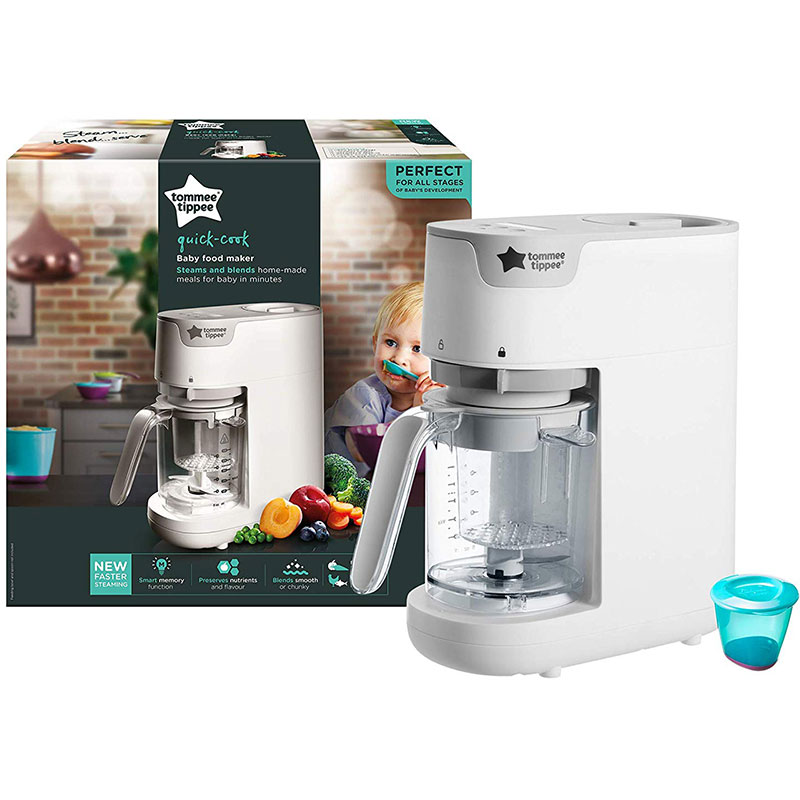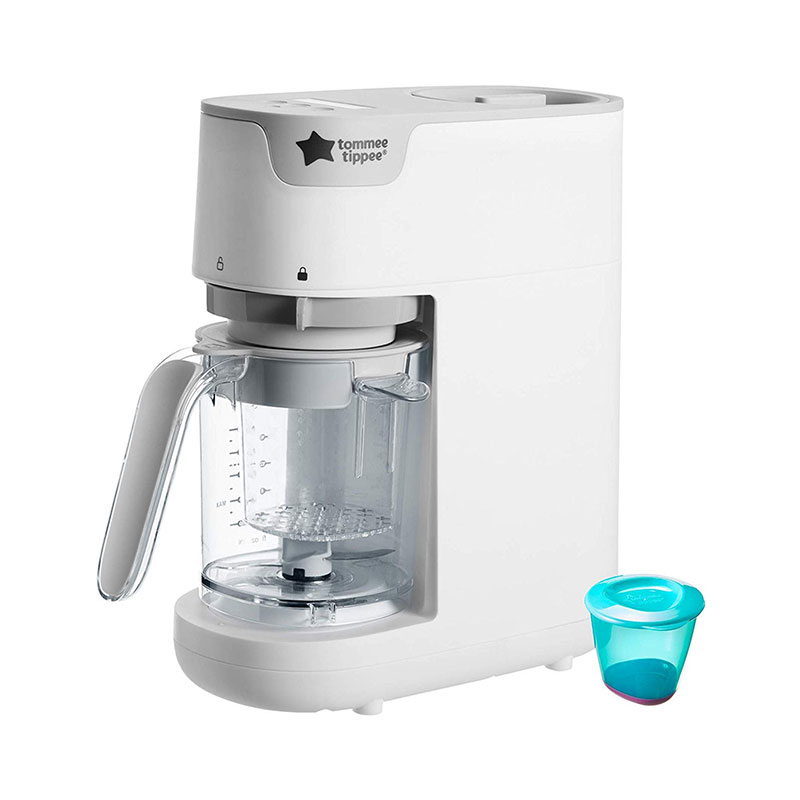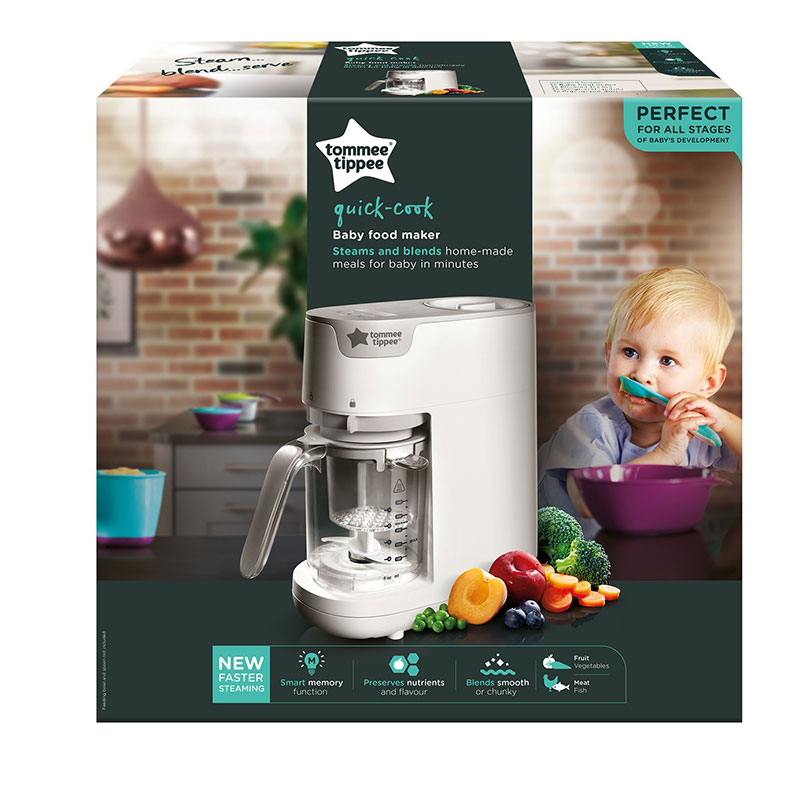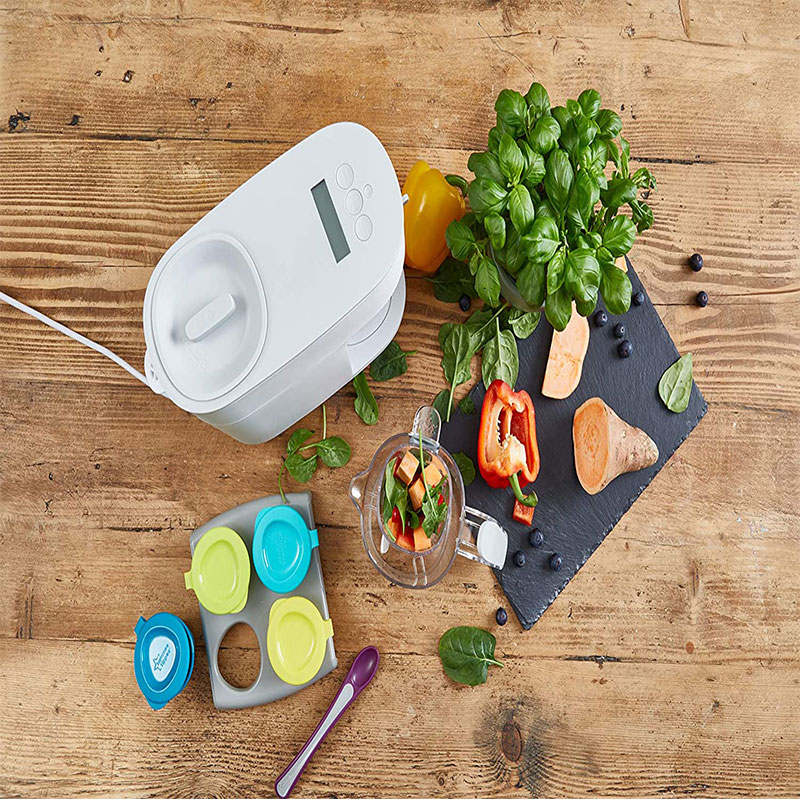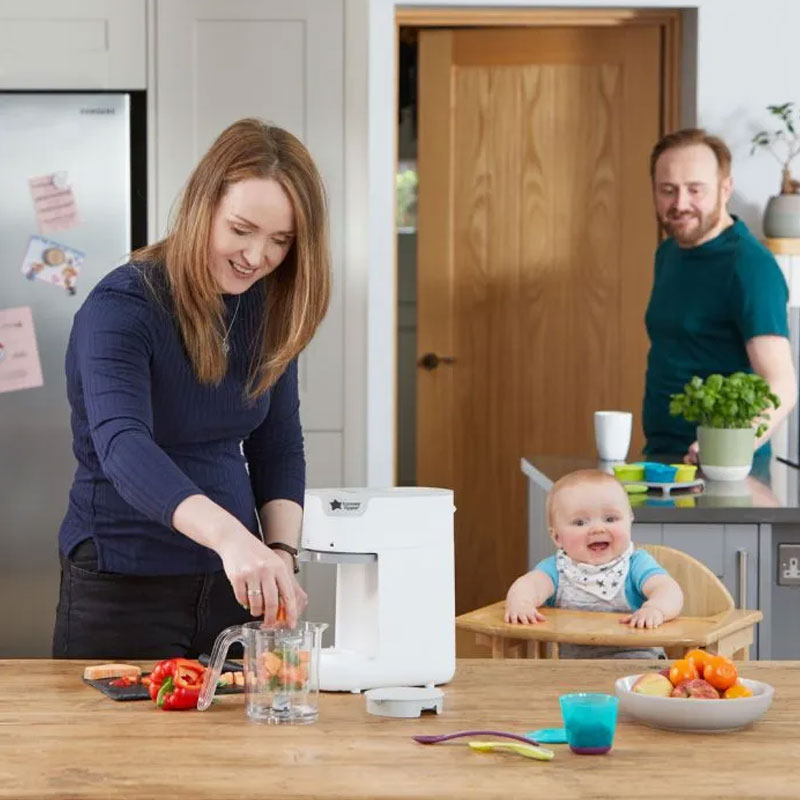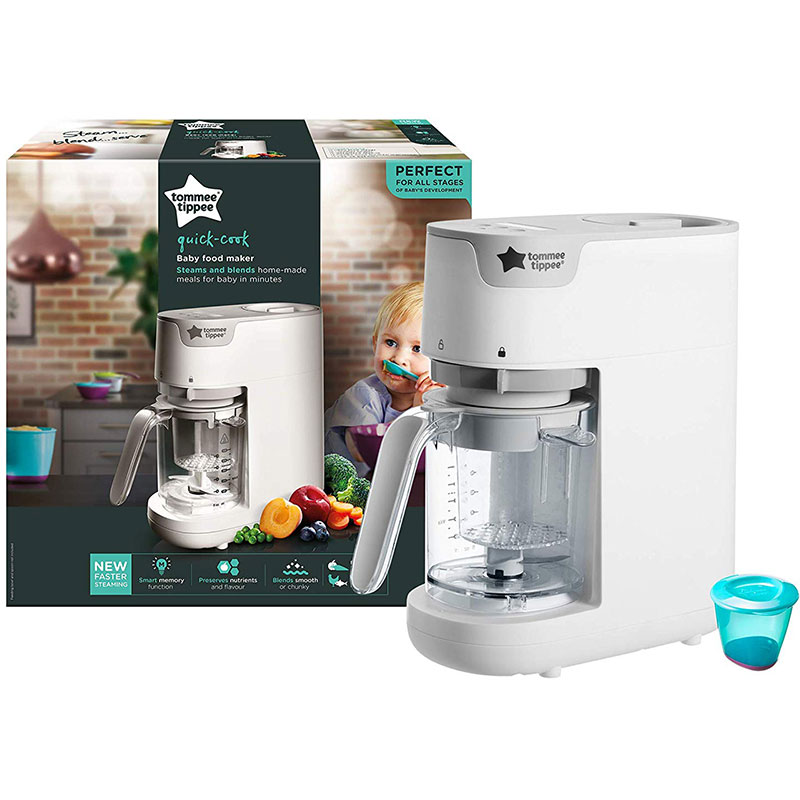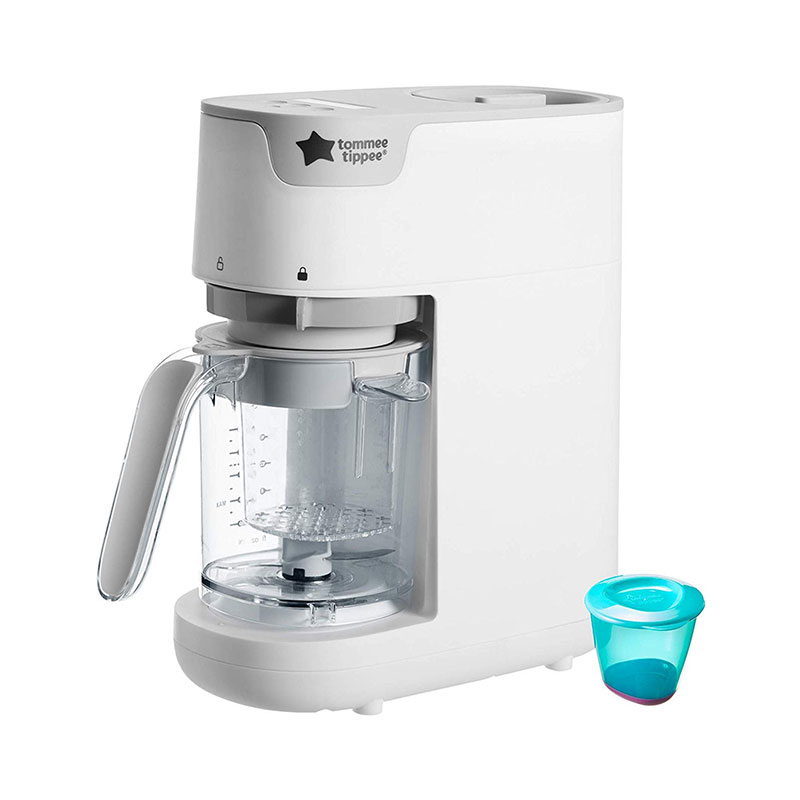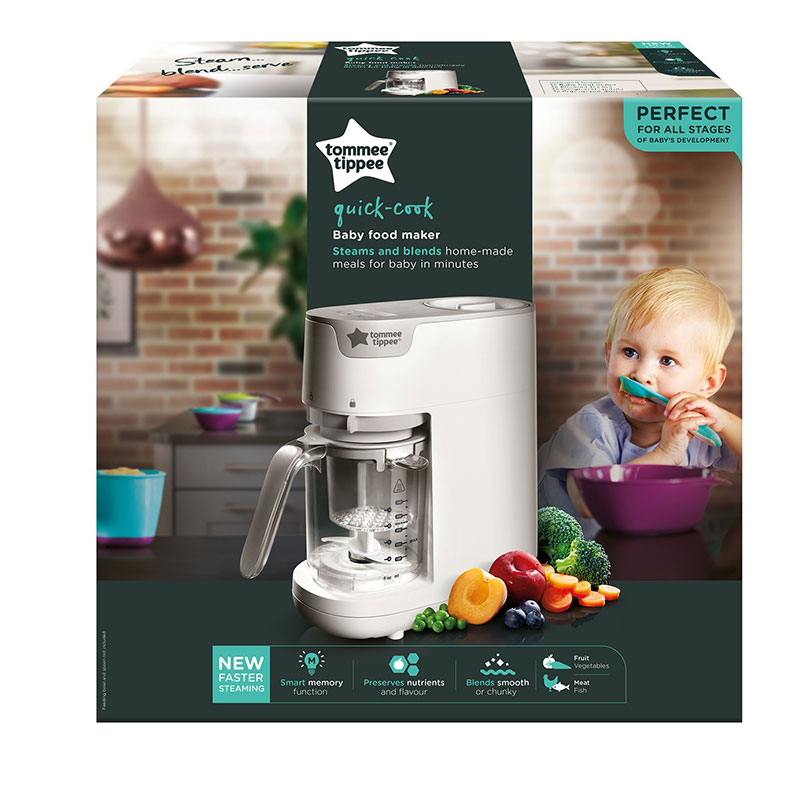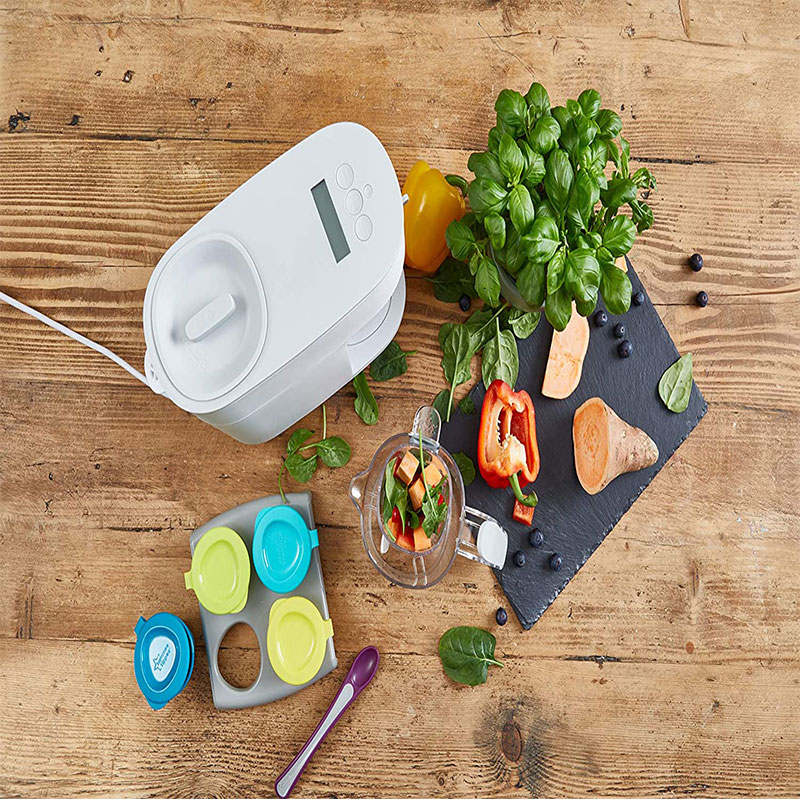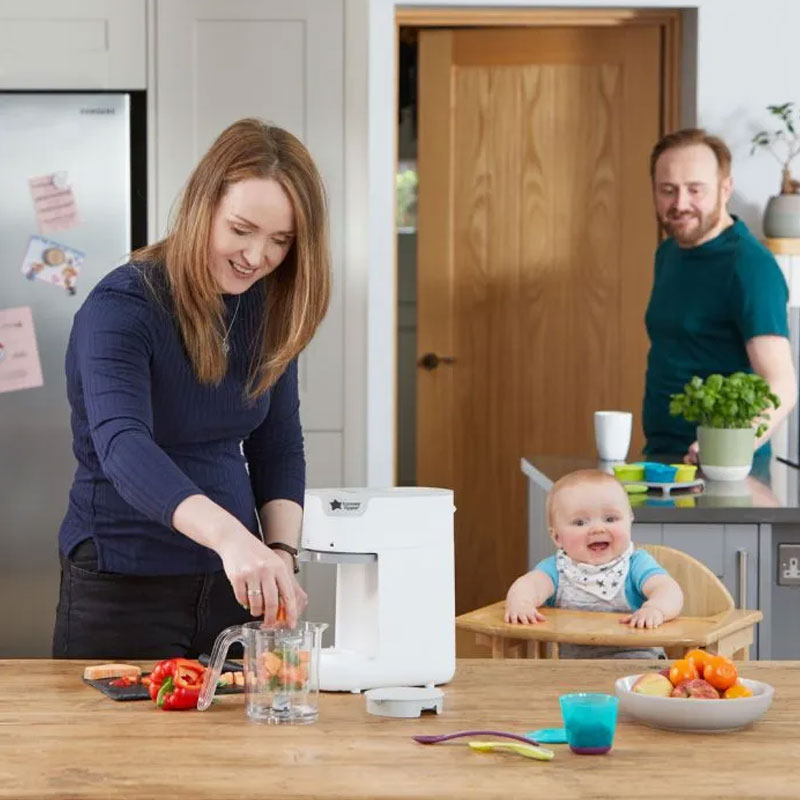 Tommee Tippee Quick Cook Baby Food Maker Steams And Blender (2250)
Steam and blend home-made baby food in minutes.
Suitable for fruit, vegetables, meat and fish.
Steam in steamer basket, blend in jug, or combine both for a range of textures.
Make food in a mixture of textures from smooth purees to chunky meals.
Includes handy spatula stored in the handle.
Product Dimensions: 14 x 32.6 x 31.2 cm.
Imported From UK.