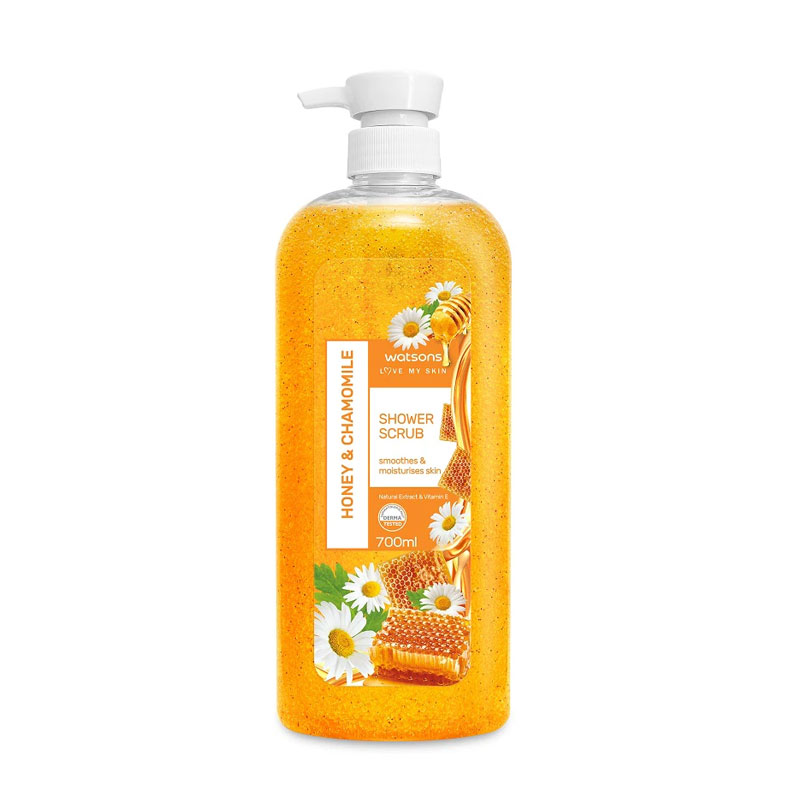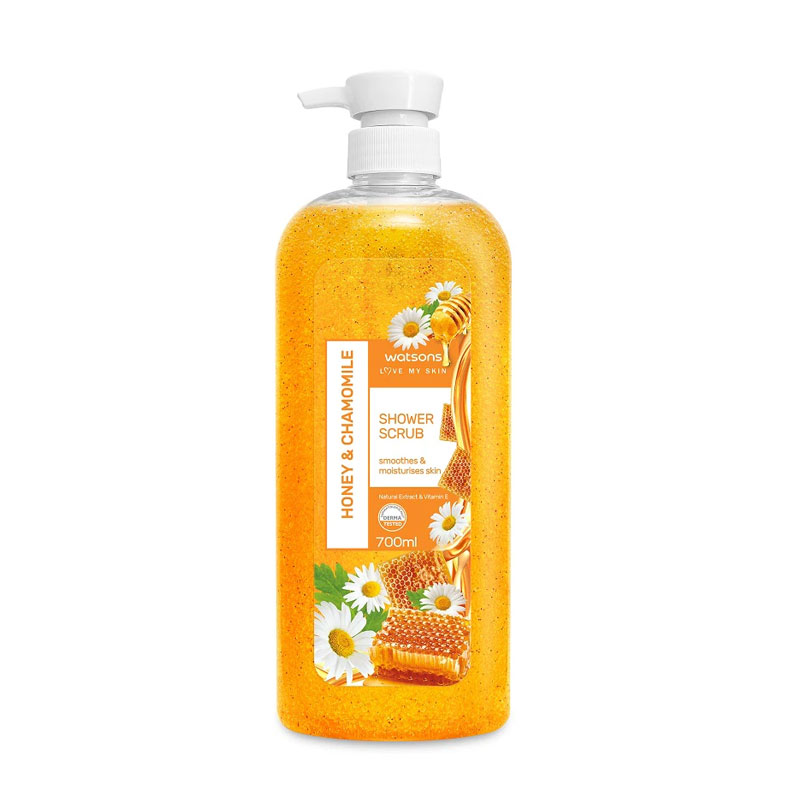 Watsons Love My Skin Honey & Chamomile Shower Scrub 700ml
Watsons Honey & Chamomile Shower Scrub contains Beeswax & Carnuba.
Wax Beads to help remove dead skin, leaving your skin softer and smoother.
The Nourishing Honey Extract and Conditioning.
Chamomile Botanical Extract helps to protect your skin against enviromental damage.
It is also enriched with Milk Protein and Vitamin E to further protect and moisturise your skin.
Smoothes & Moisturises Skin.
Made in Malaysia.