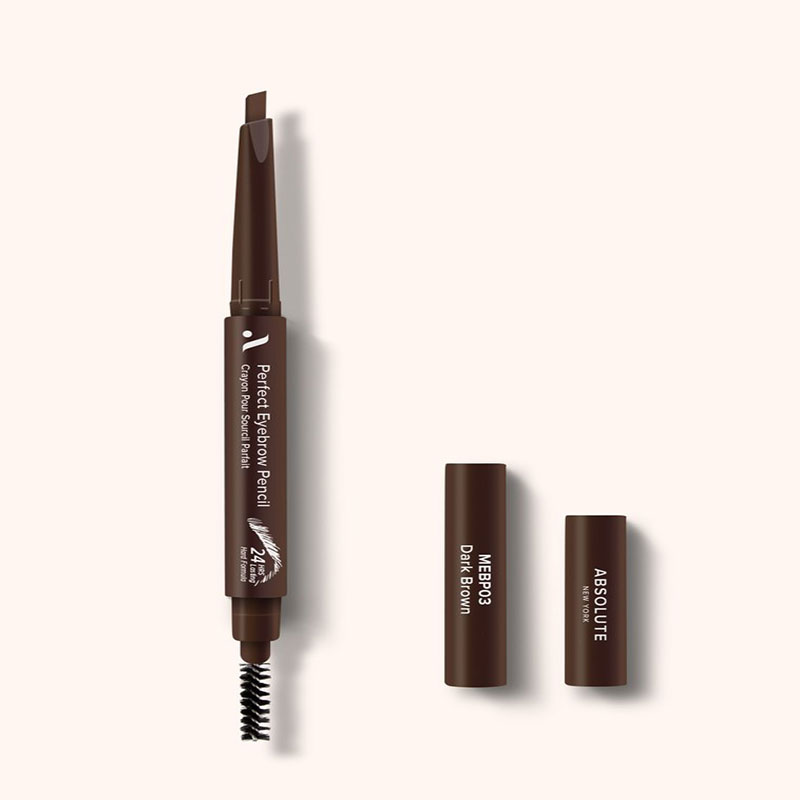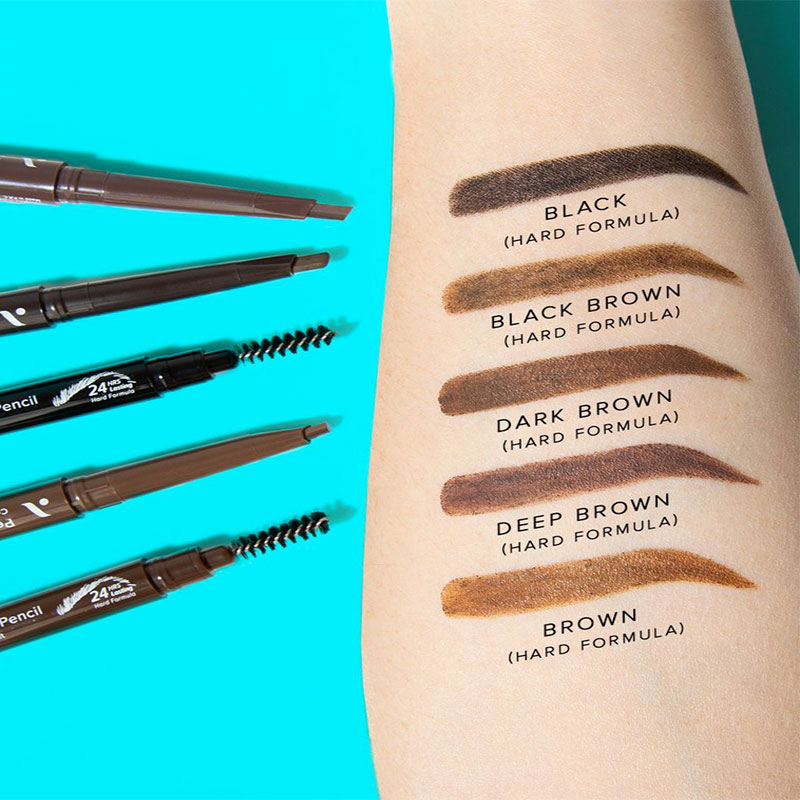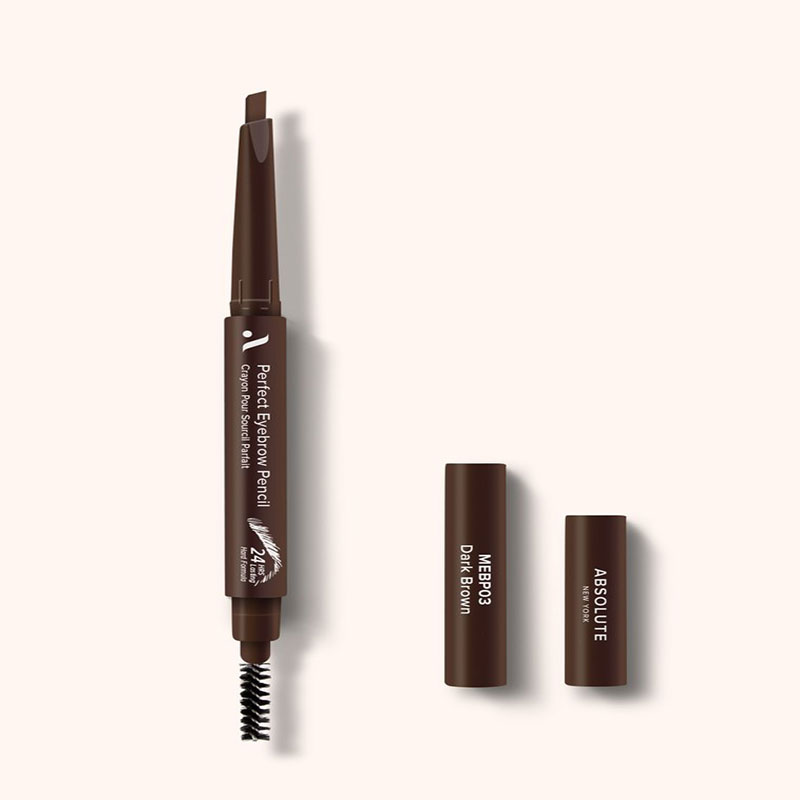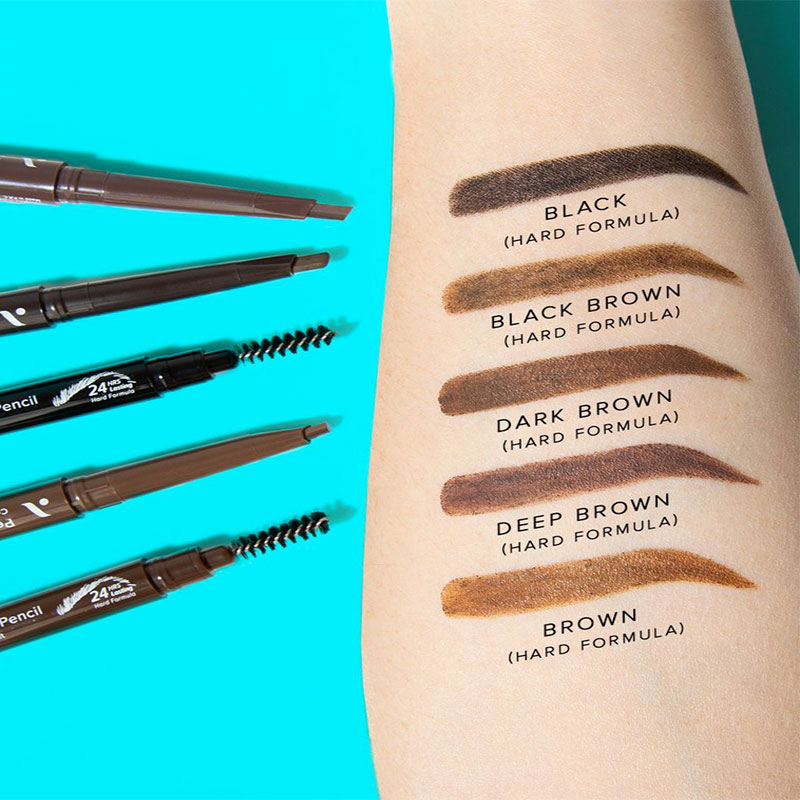 Absolute New York Perfect Eyebrow Pencil - MEBP03 Dark Brown
A dual-ended eyebrow pencil to shape, fill, and define eyebrows for natural fullness.
The angled tip allows for long and precise detailed strokes, complete with a spoolie to soften and blend.
Available in two formulas - HARD & SOFT for your brow needs.
This hard formula is for those looking to precisely define the brows and for more control in mimicking real brow hairs.
Imported from USA.
Made in P.R.C.