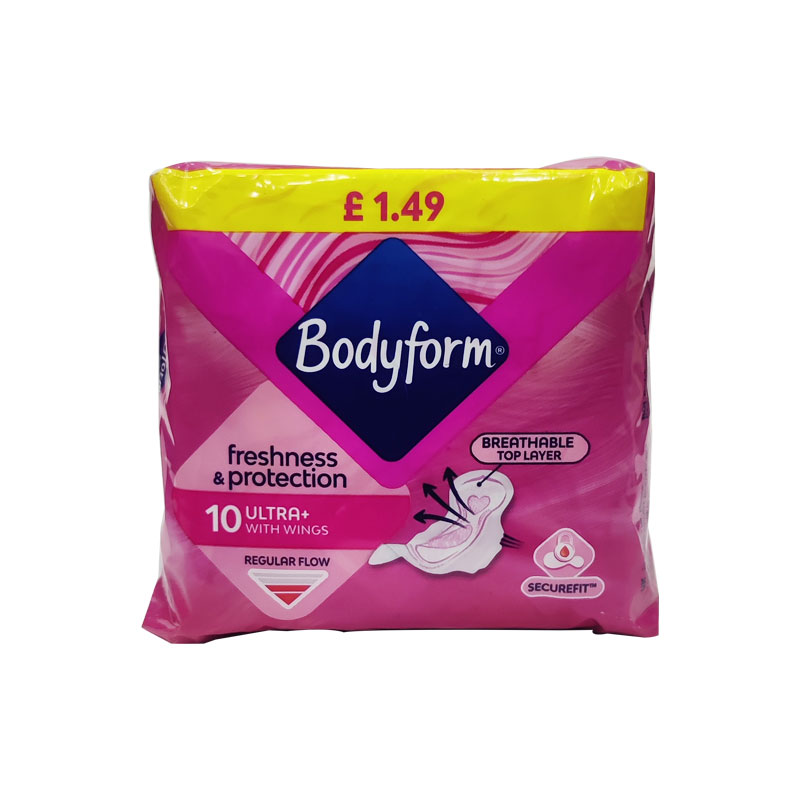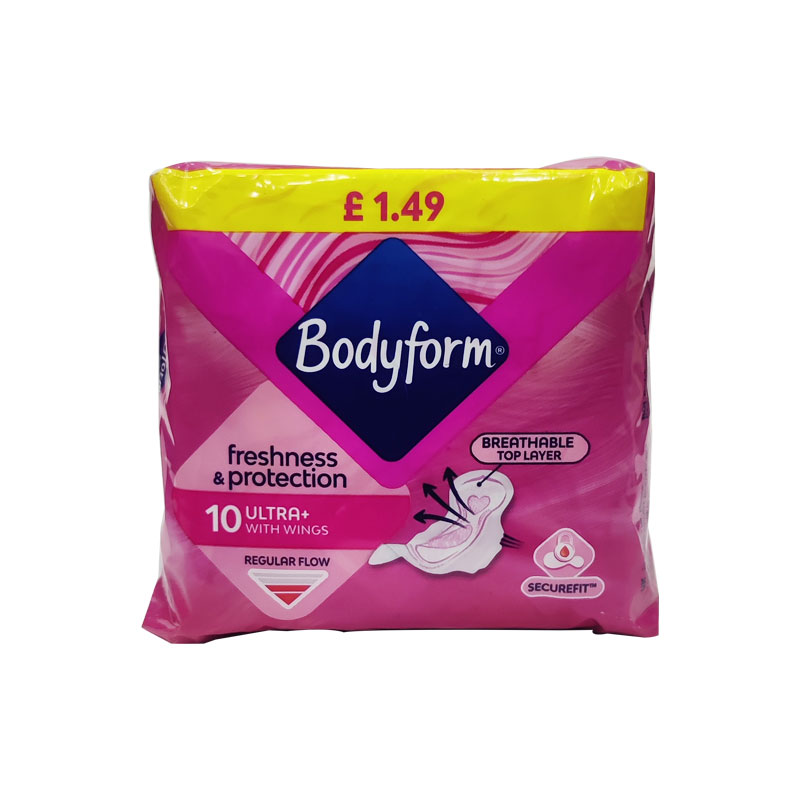 Bodyform Freshness & Protection Ultra Pads with Wings - 10 Pads
The new bodyform pad range offers you great protection but also helps to give you a fresh feeling. Be ready for anything.
Fresh Protect uniquely combines.
New ultra breathable top layer with air tech technology designed to offer a feeling of freshness.
Unique SecureFit technology fits your body shape to prevent leaks.
Made in Solvakia.