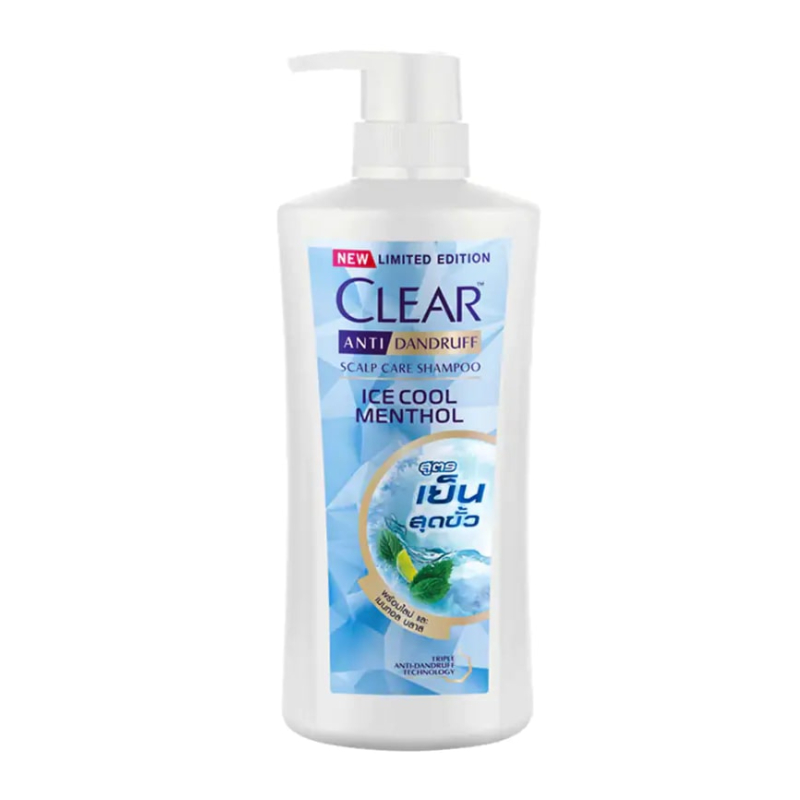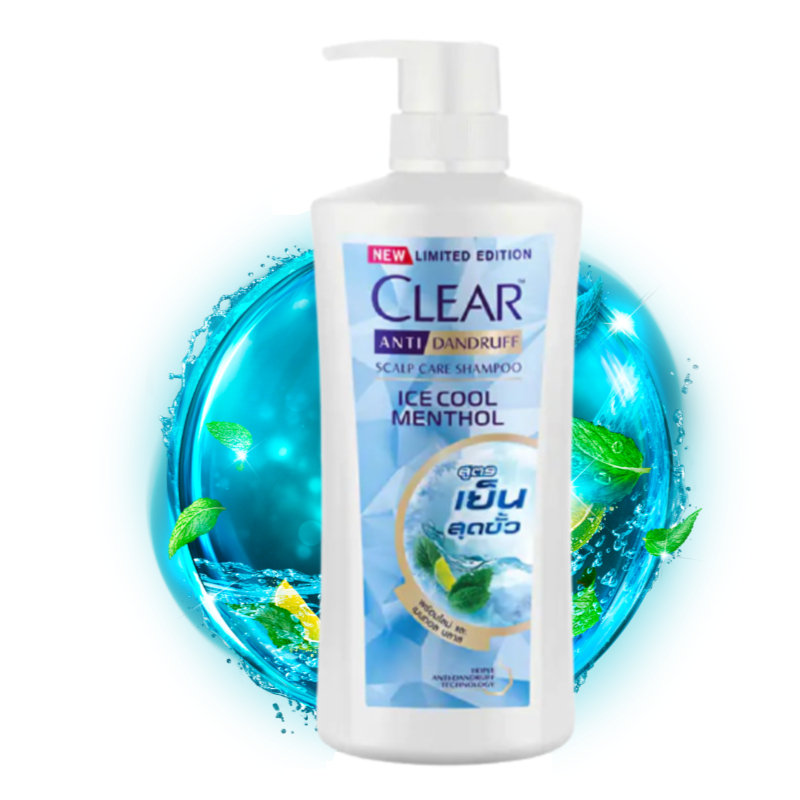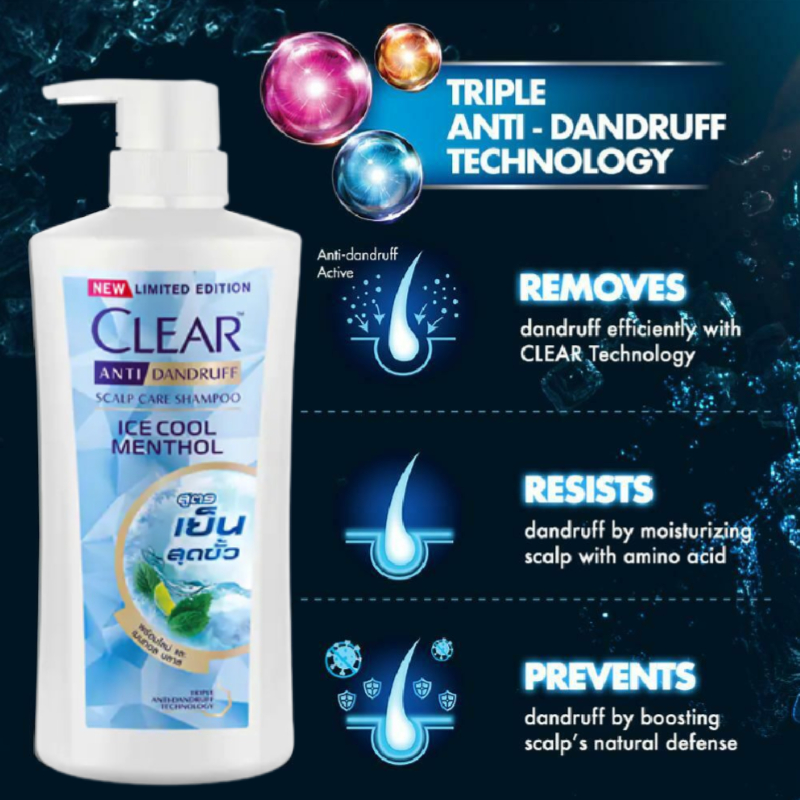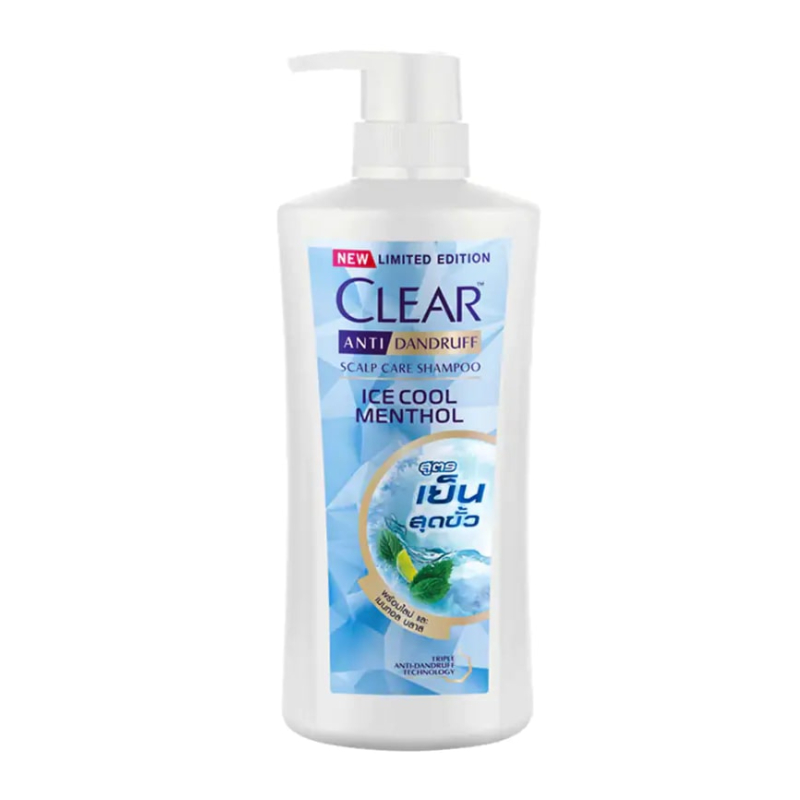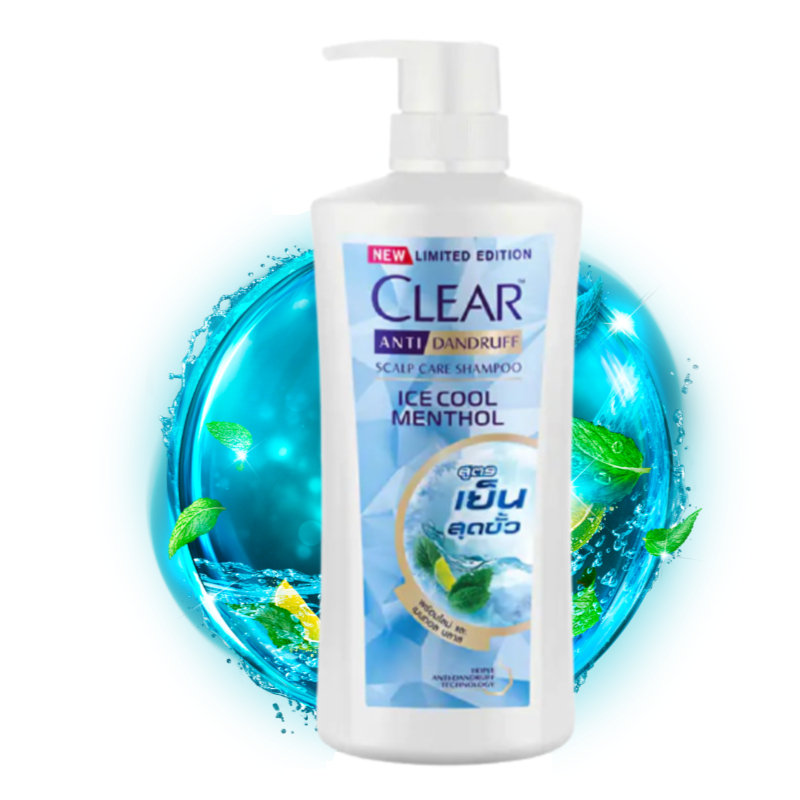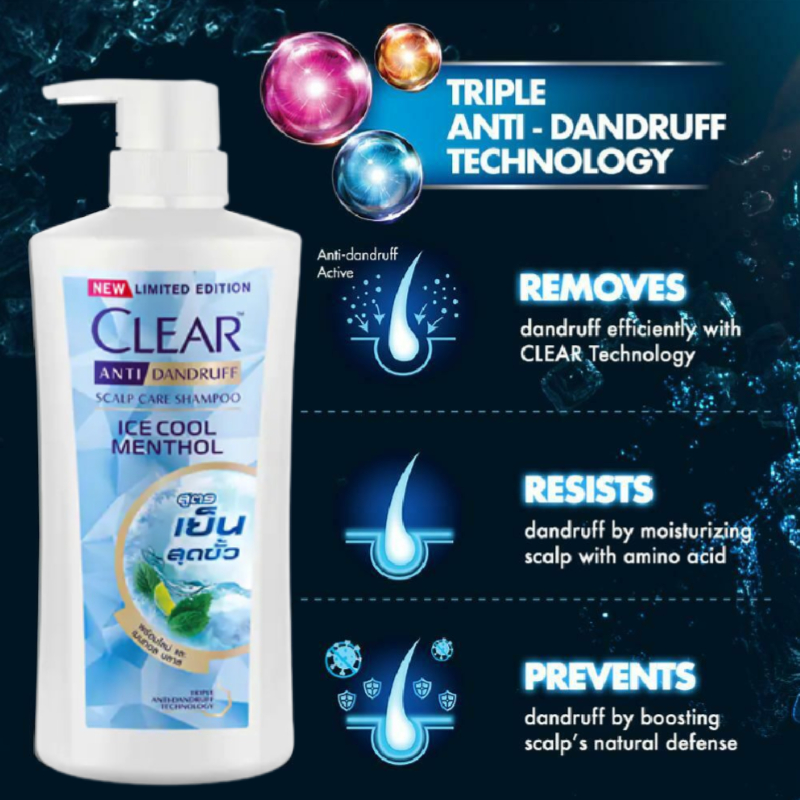 Clear Ice Cool Menthol Anti Dandruff Scalp Care Shampoo 650ml
Infused with 5 natural herbs, removes dandruff and provides a fast relief from itch & irritation.
Clear shampoos are formulated with triple Anti-Dandruff technology.
Helps to activate scalp to remove, resist and prevent dandruff.
End recurring dandruff, for 100% confidence.
Help to moisture scalp and improve dry scalp.
Commonly used as traditional medicine for detoxify and itch relief.
Contains natural antiseptic against bacteria that can cause dandruff.
Imported from UK.