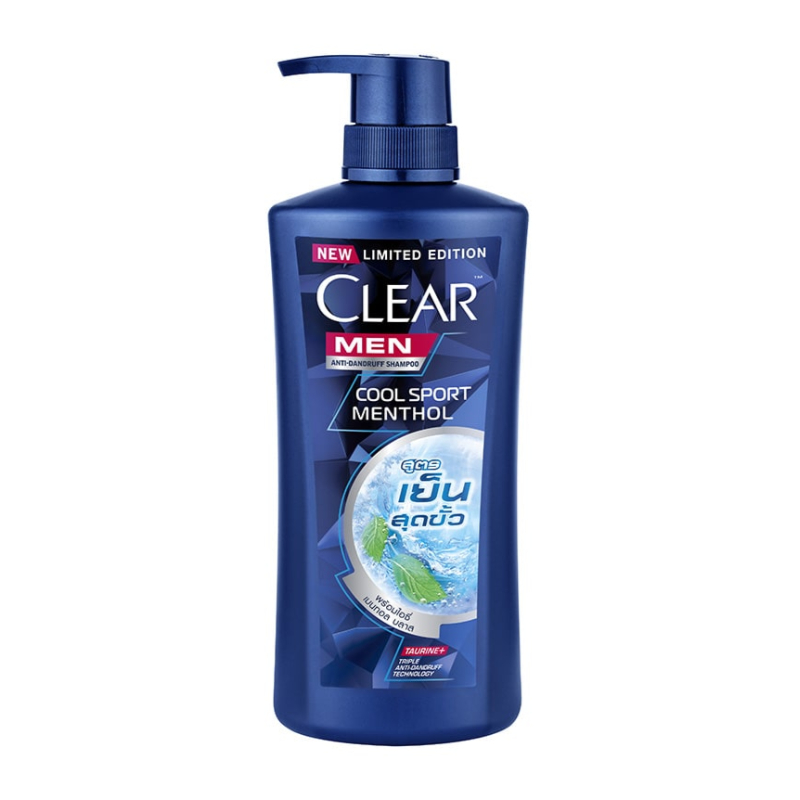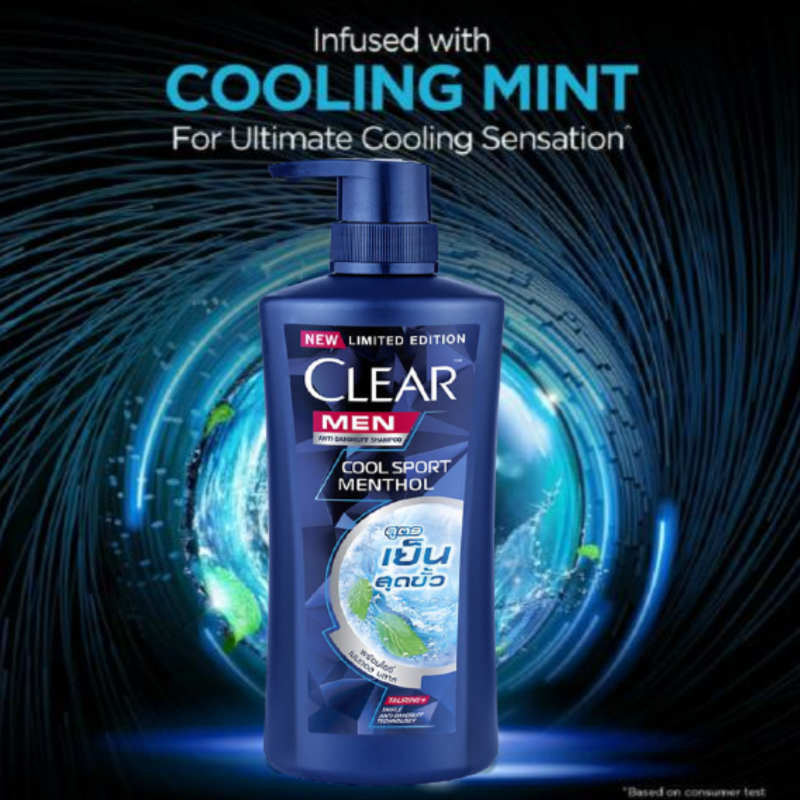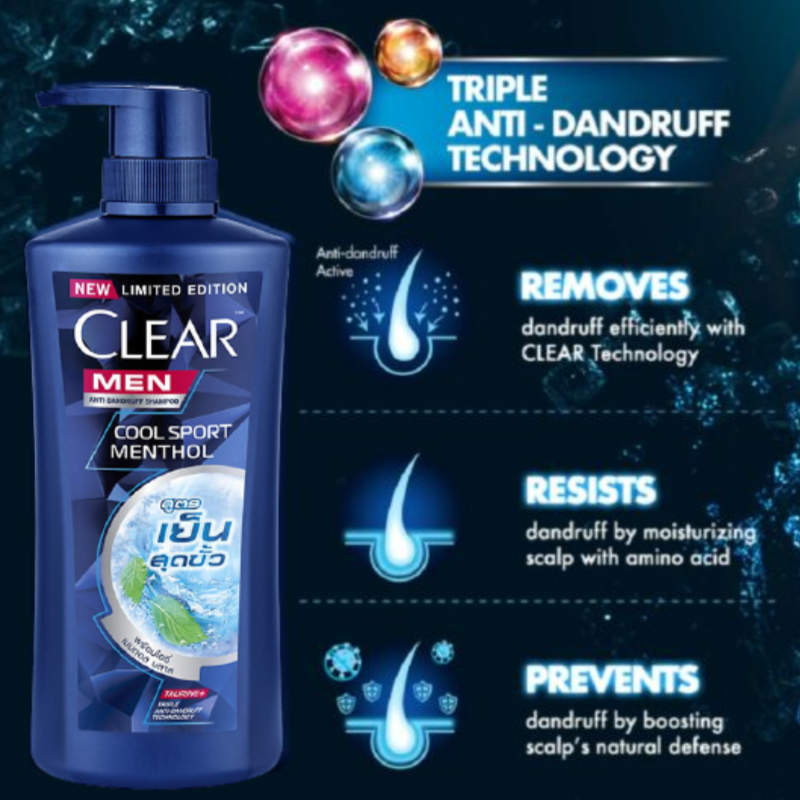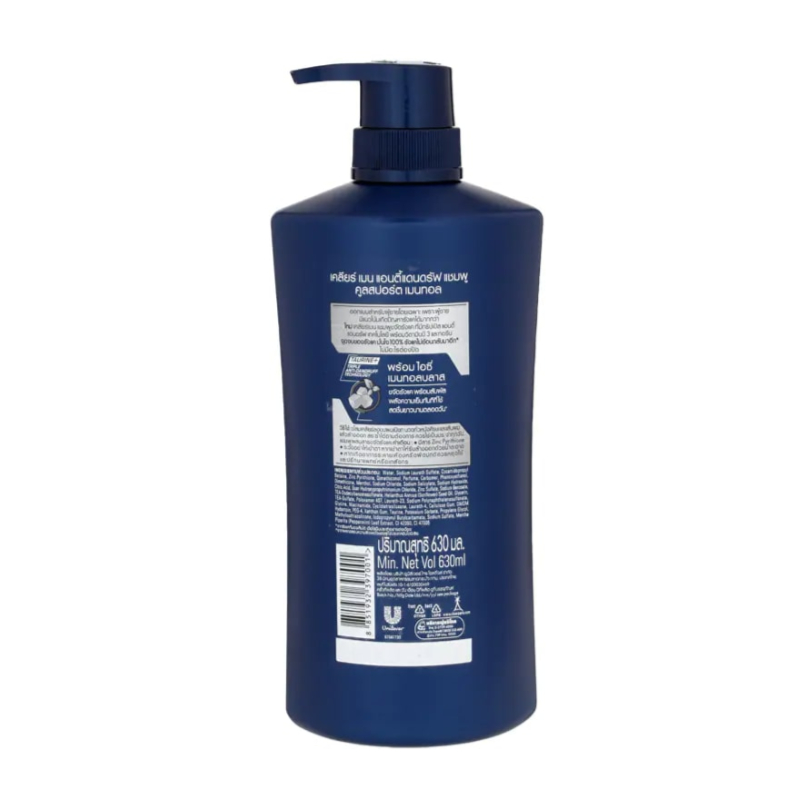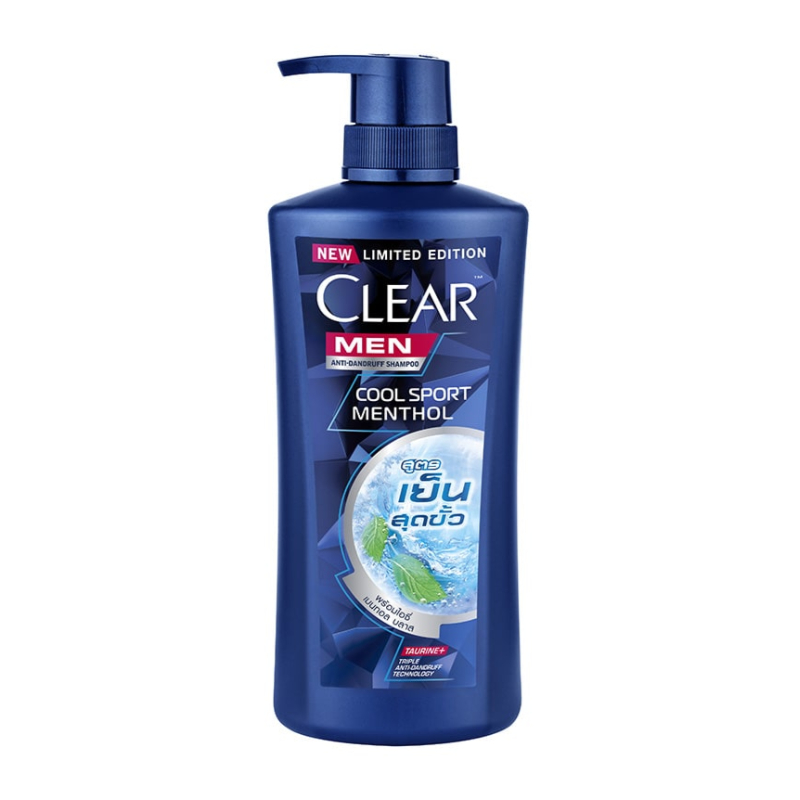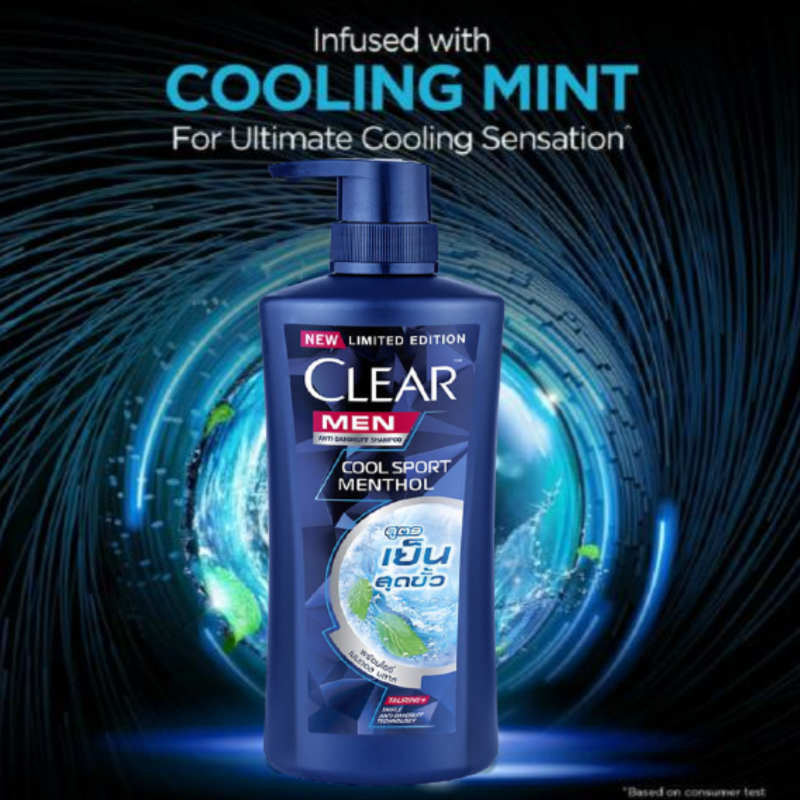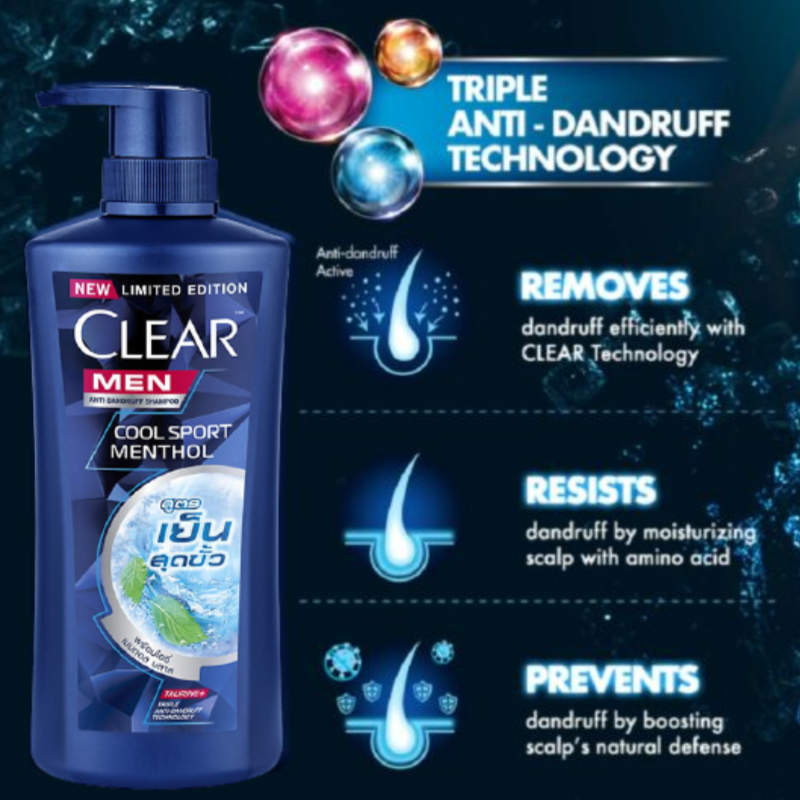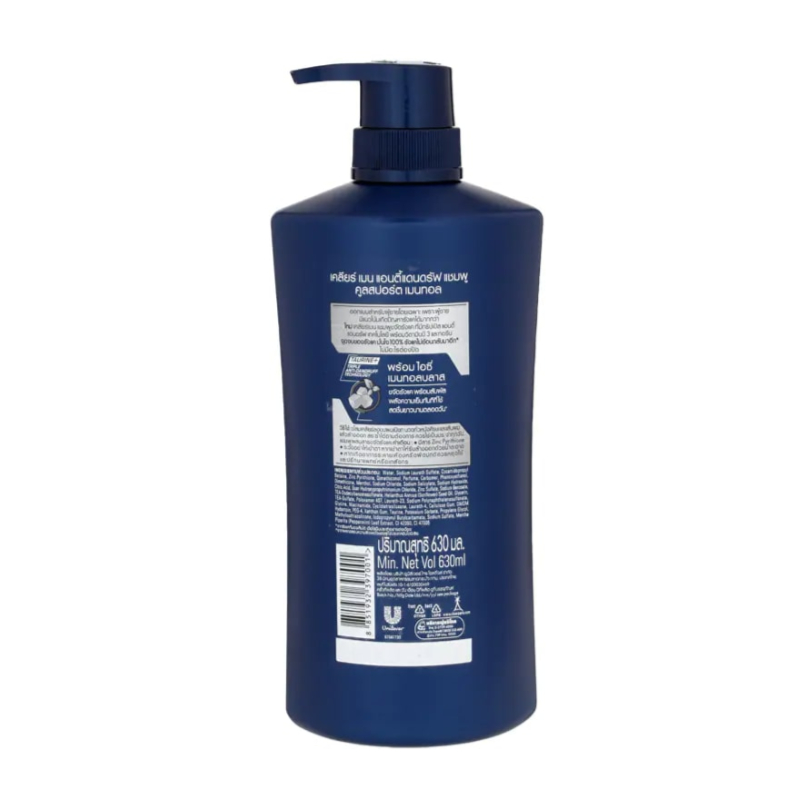 Clear Men Cool Sport Menthol Anti-Dandruff Shampoo 630ml
This shampoo is formulated specially for men as men's scalp is more prone to Dandruff.
Helps to fight with cooling mint & menthol to refresh and energise the scalp.
With effective Tripple Anti-Dandruff Technology formulation for lasting Dandruff Protection for men.
Nourishes 3 scalp layers deep to target dandruff at source.
Provides intense cooling for freshness that lasts long & relieves your scalp from itching.
Imported from UK.