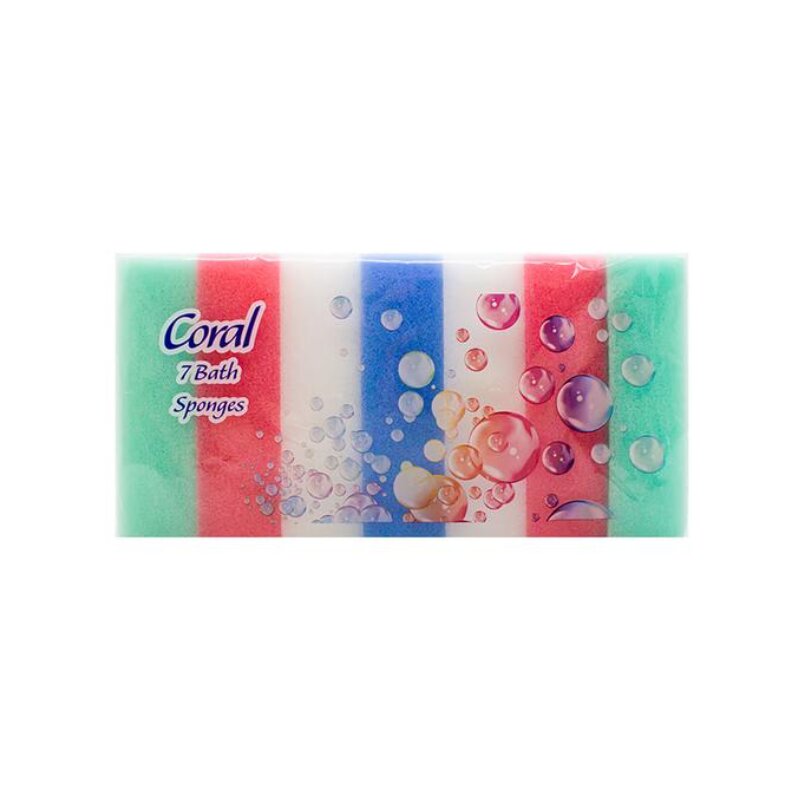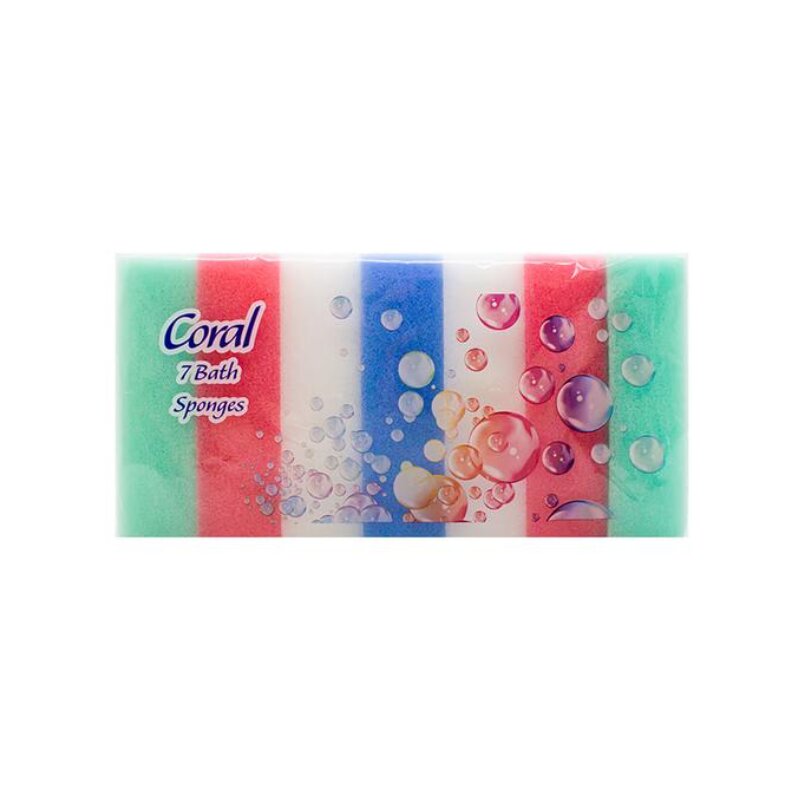 Coral 7 Bath Sponges
For use in the bath and around the house.
The sponges are great to remove dirt and maintain cleanliness.
Pack of 7 Sponges.
Synthetic Sponge.
2x Aquamarine 2x Red 2x White 1x Blue in colour.
Size Approx. 8 x 12 x 3 cm.
Manufactured in the UK.
Imported from UK.