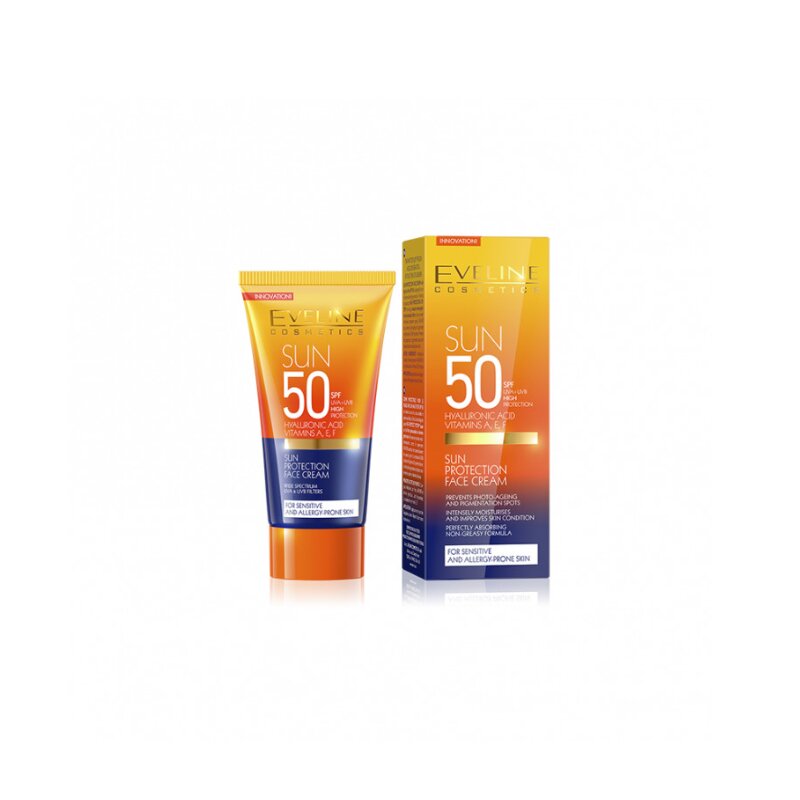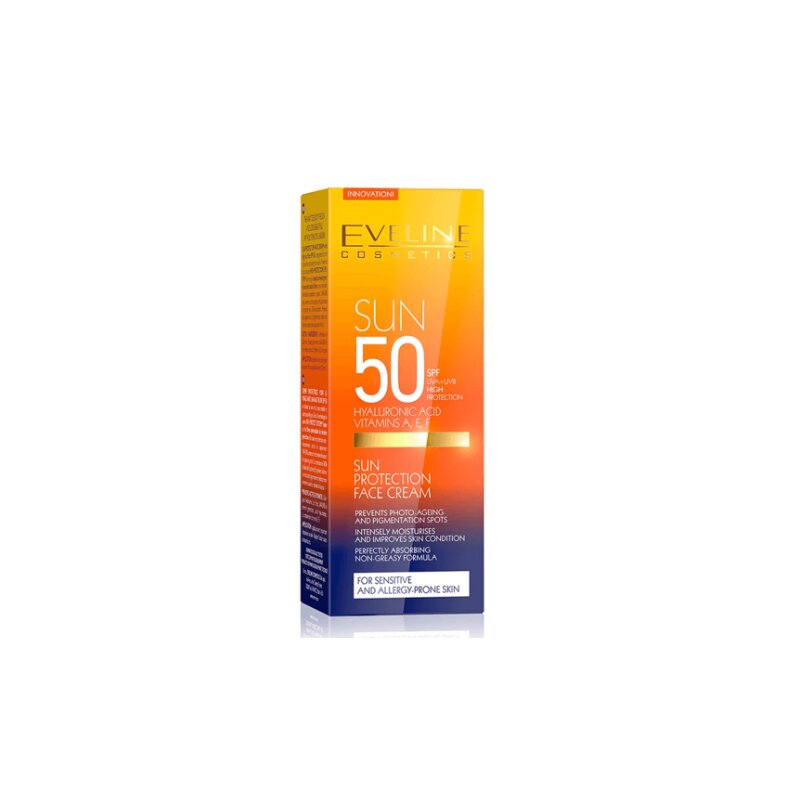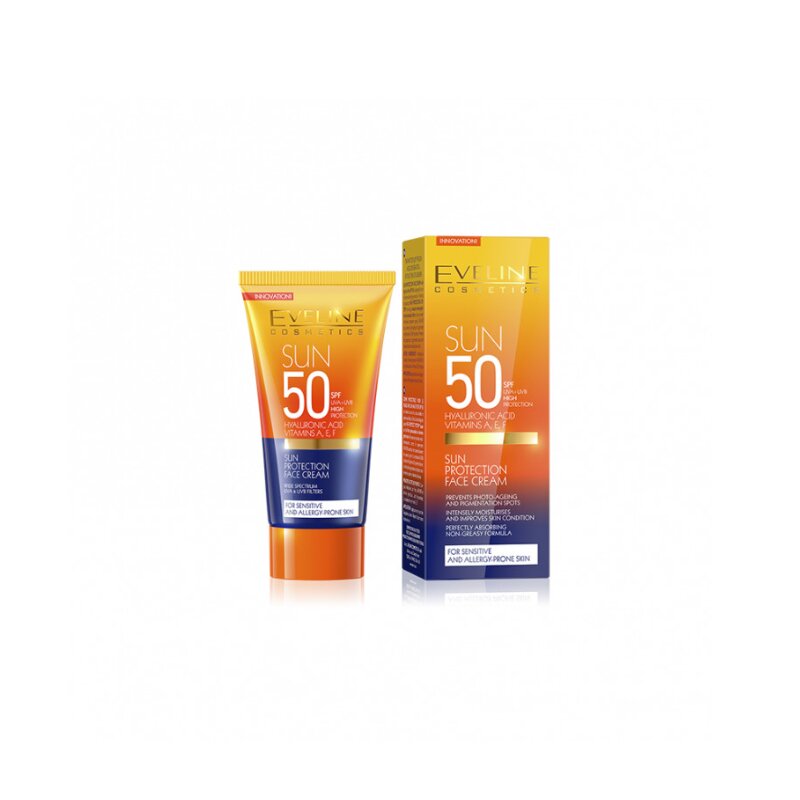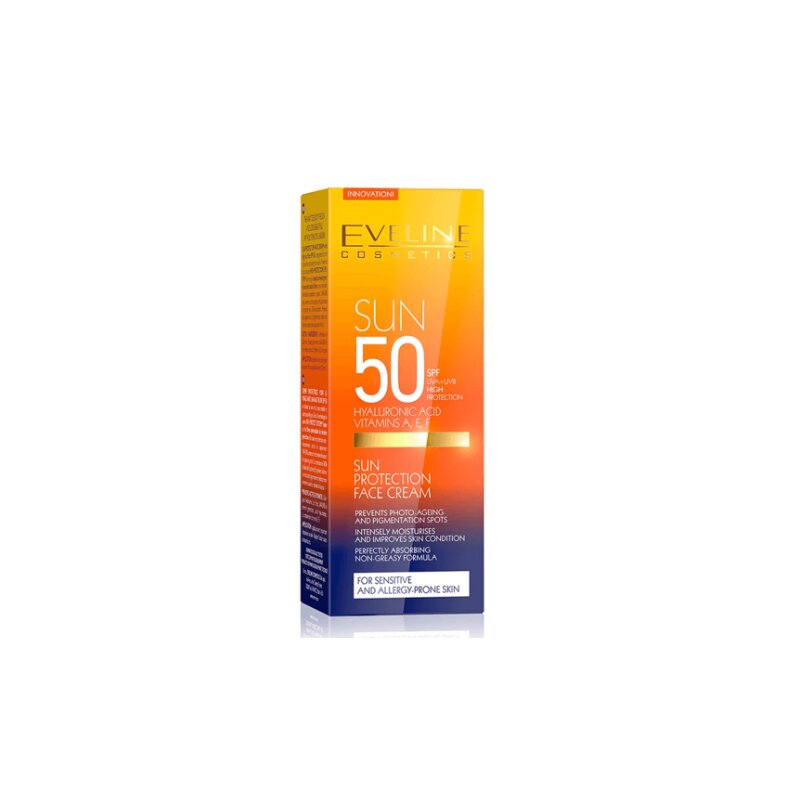 Eveline Cosmetics Sun Protection Face Cream 50ml - SPF50
With high sun filter SPF 50 is designated for care of sensitive and allergy-prone skin.
Based on newest gene ration photostable filters.
It ensures multi dimensional protection against UVA/UVB rays.
Prevents photo-ageing and guarantees long-lasting skin DNA protection.
Prevents the appearance of pigmentation spots.
Intensely moisturizes deep layers of skin.
Made in European Union (EU).