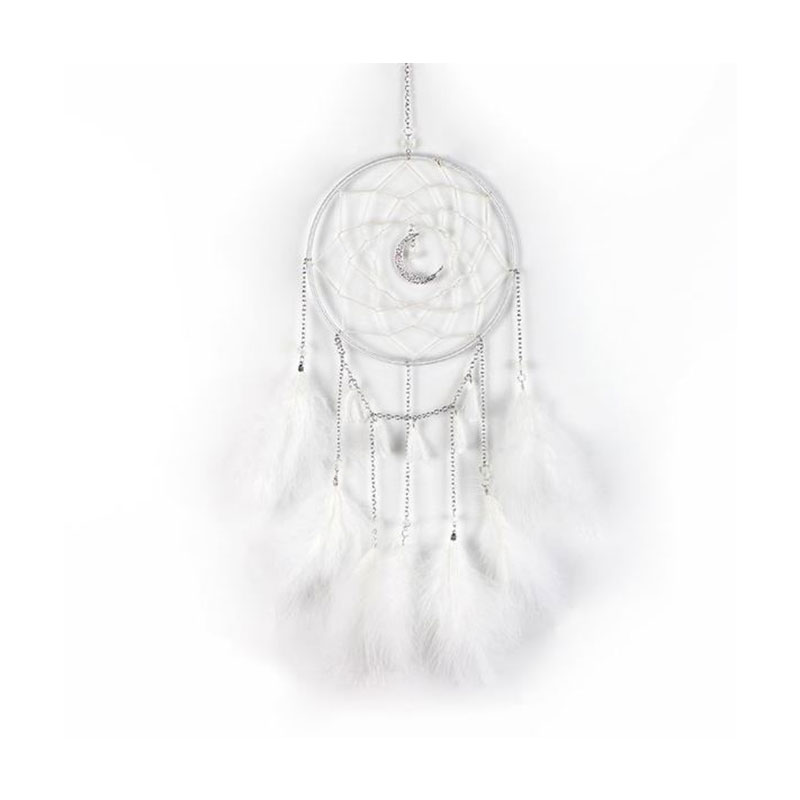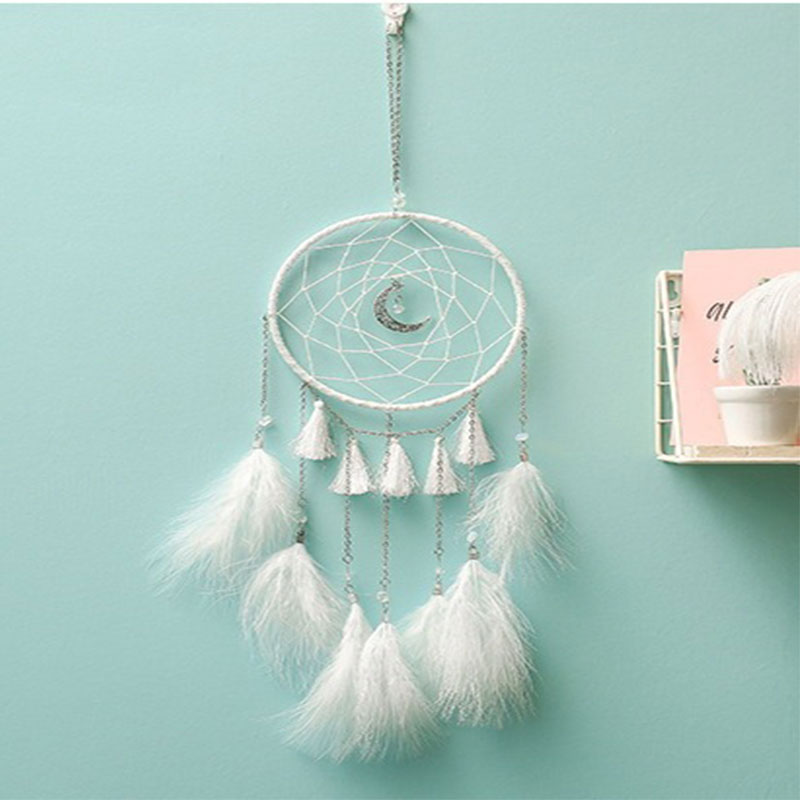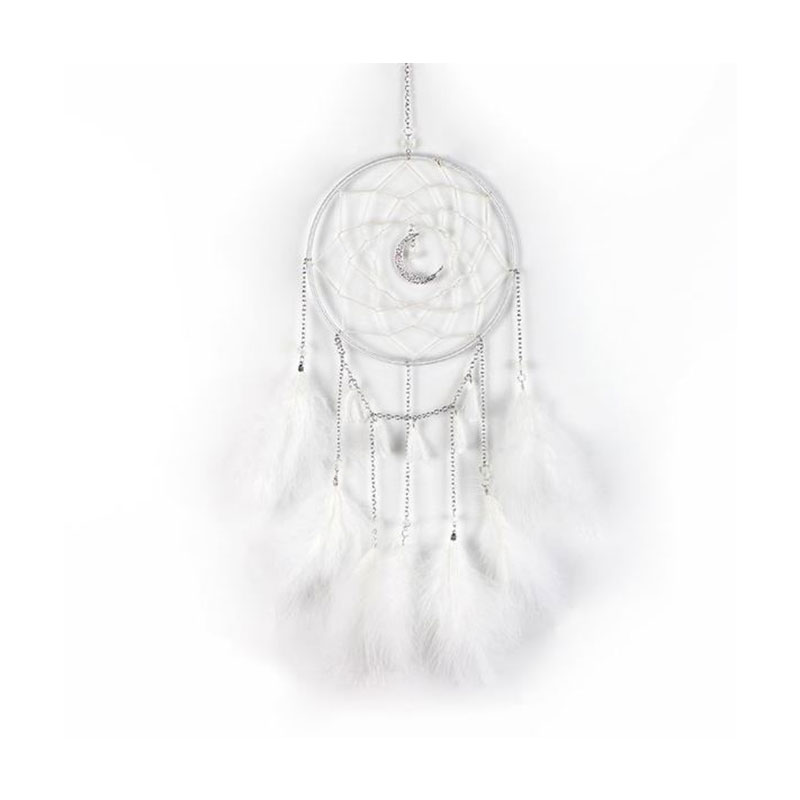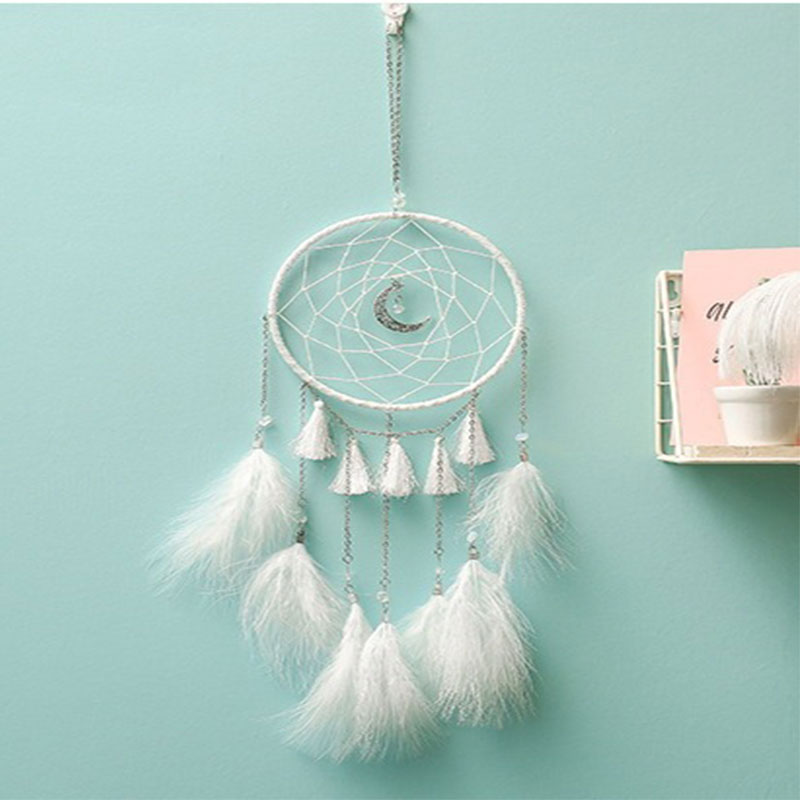 Feather Dream Catcher
This attractive-looking dream catcher is intended to protect the sleeping individual from negative dreams, while letting positive dreams through.
It is an artistic, colorful home decor item that spreads happiness and optimism.
It is also very beautiful and thoughtful item to gift to your loved ones.
Dream Catcher is hanged in rooms over bed or a Cradle, Window, Door To attract Positive Dreams.
Made in PRC.