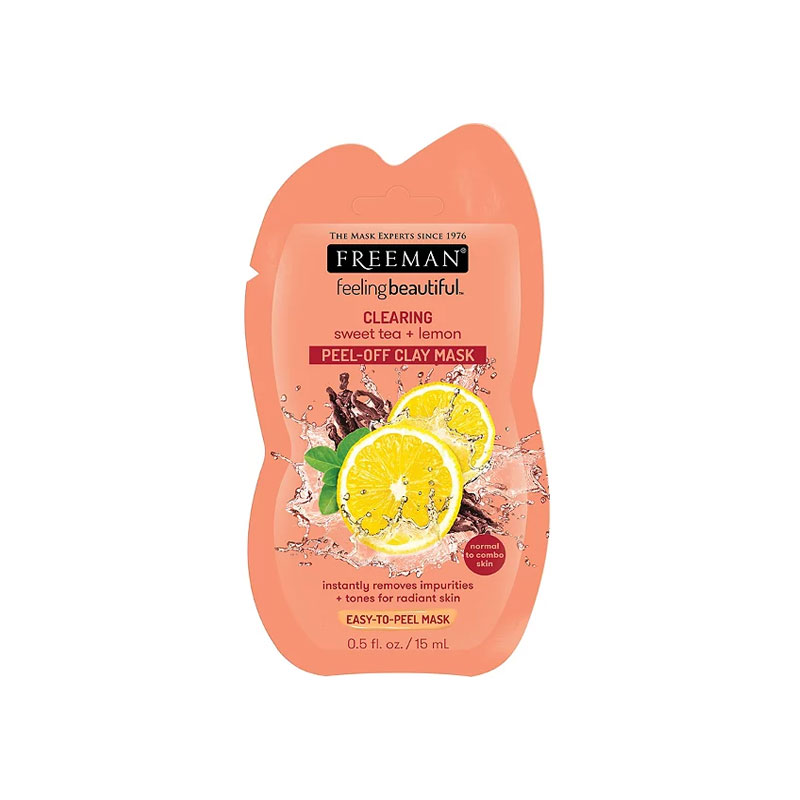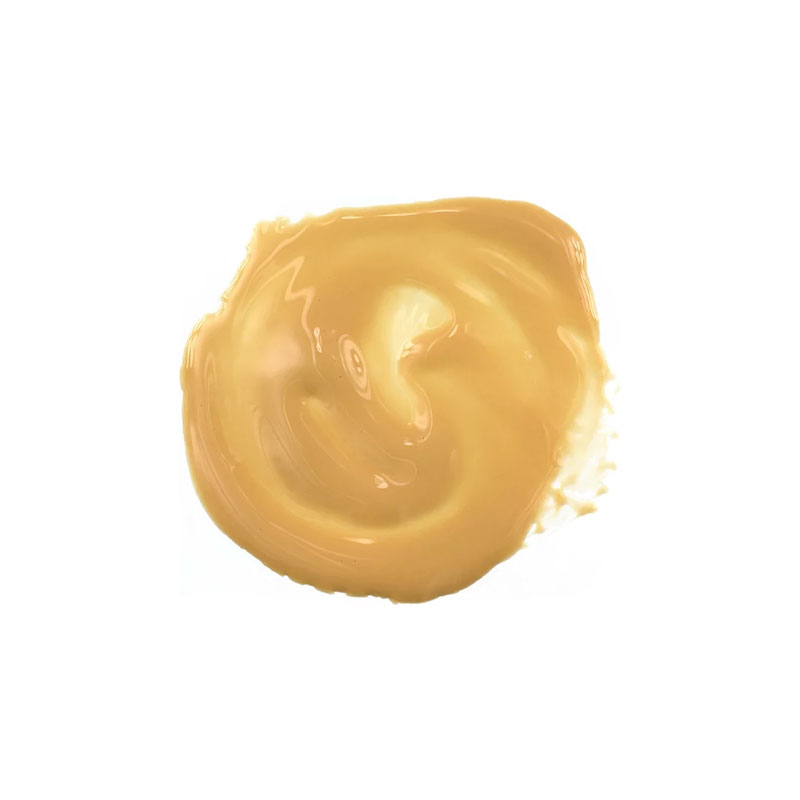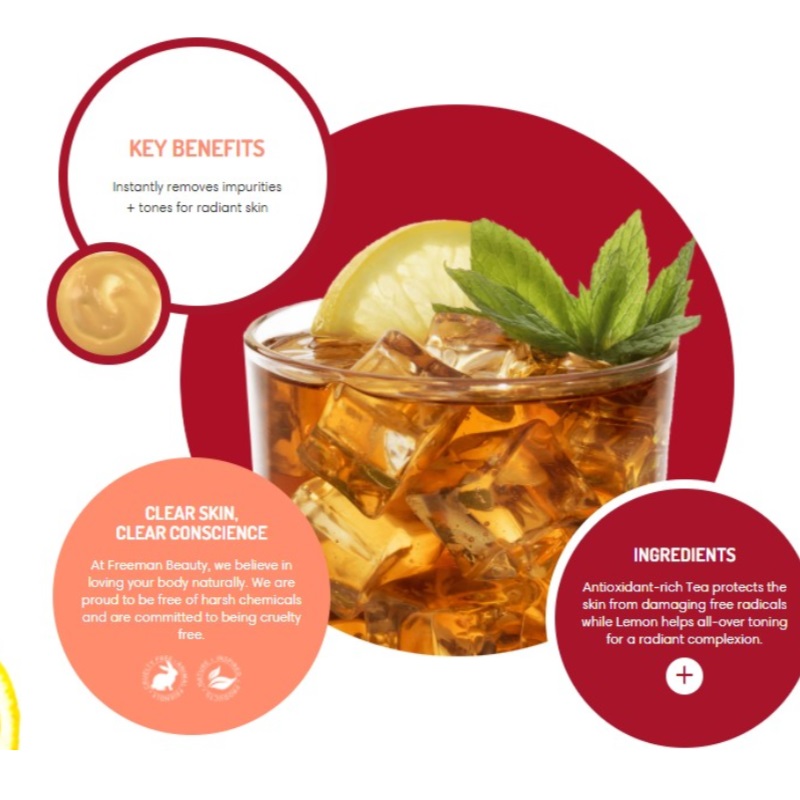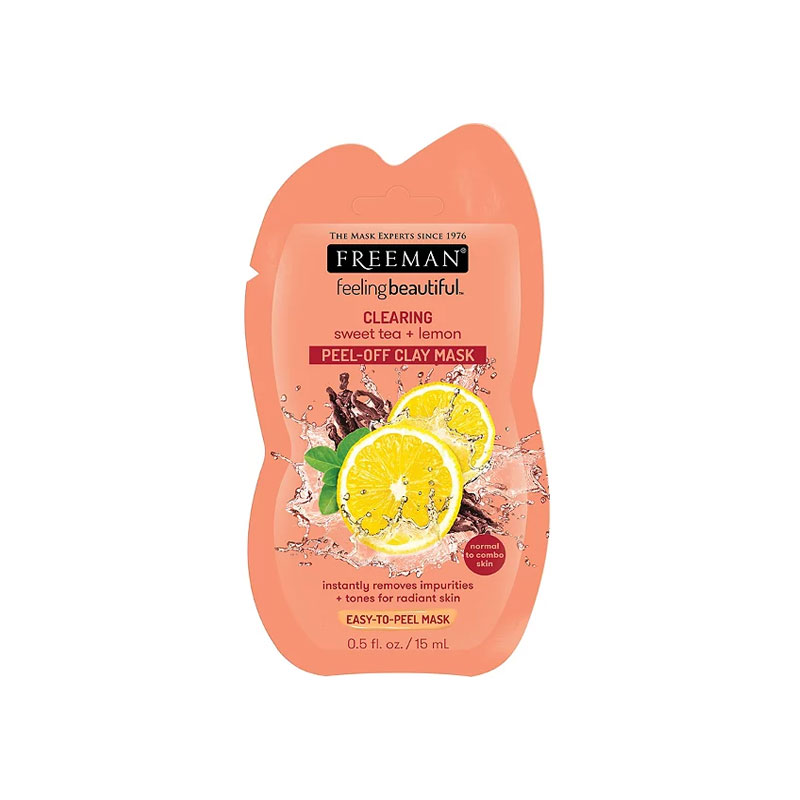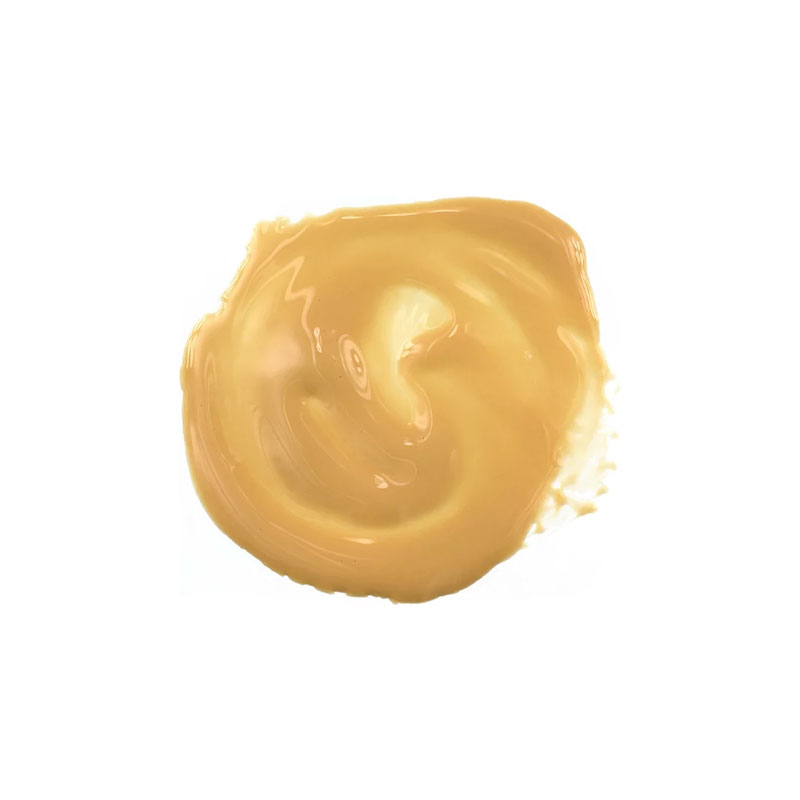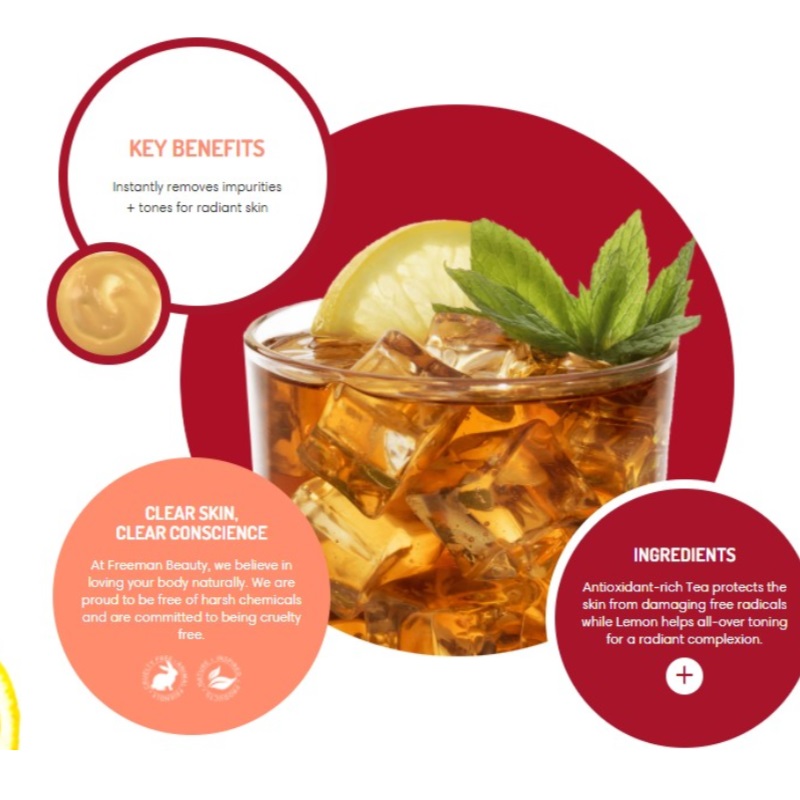 Freeman Clearing Sweet Tea + Lemon Peel Off Clay Mask 15ml
This easy-to-peel-off clay mask cleanses, absorbs oil, and delivers all-over toning.
Antioxidant-rich Tea helps protect skin from damaging free radicals and Lemon helps lighten dark spots for a radiant complexion.
Perfect for normal to combination skin.
Made in U.S.A.