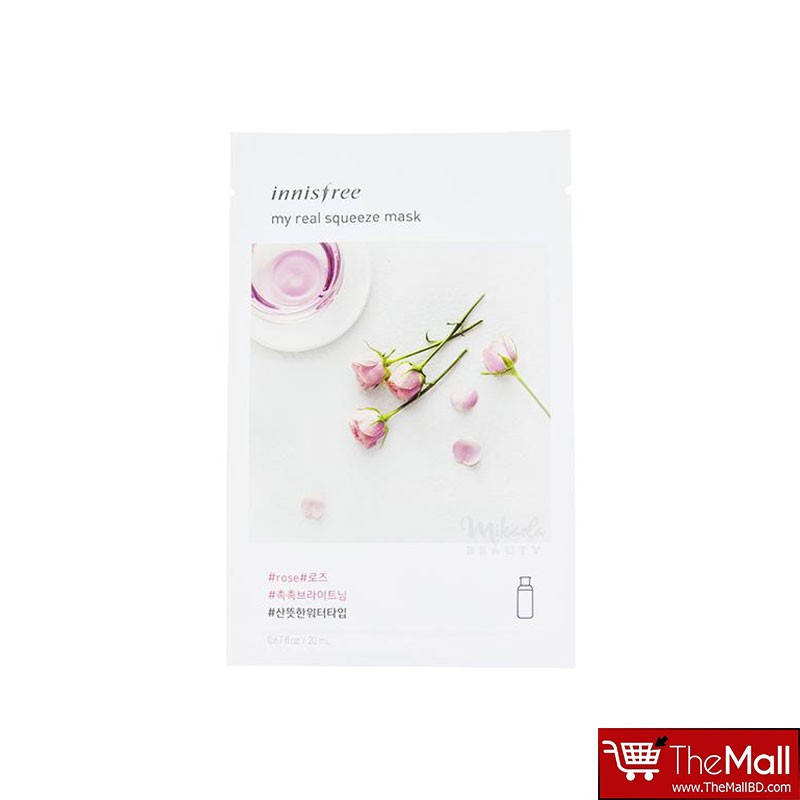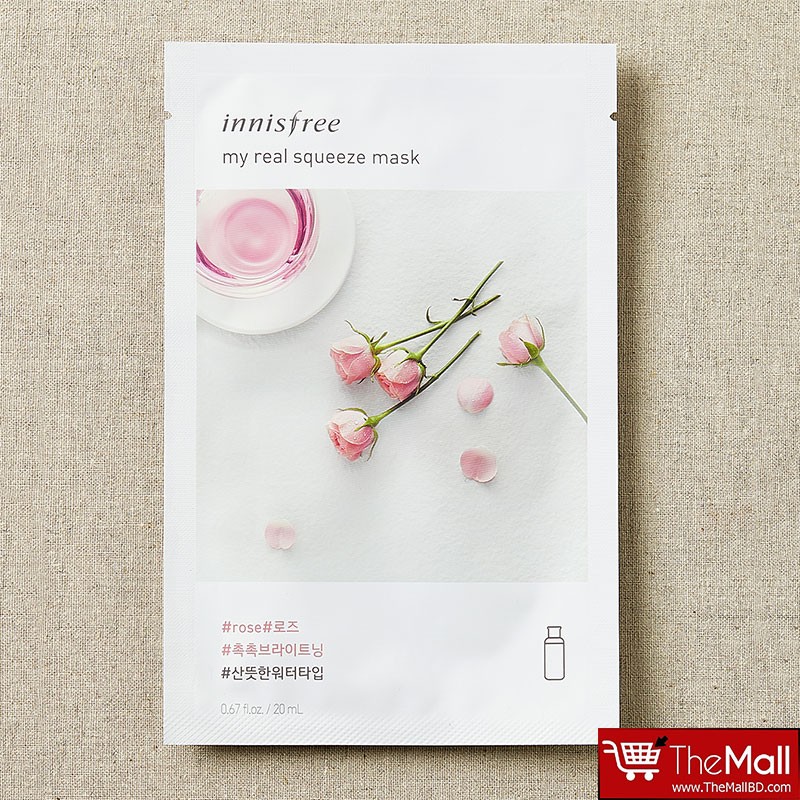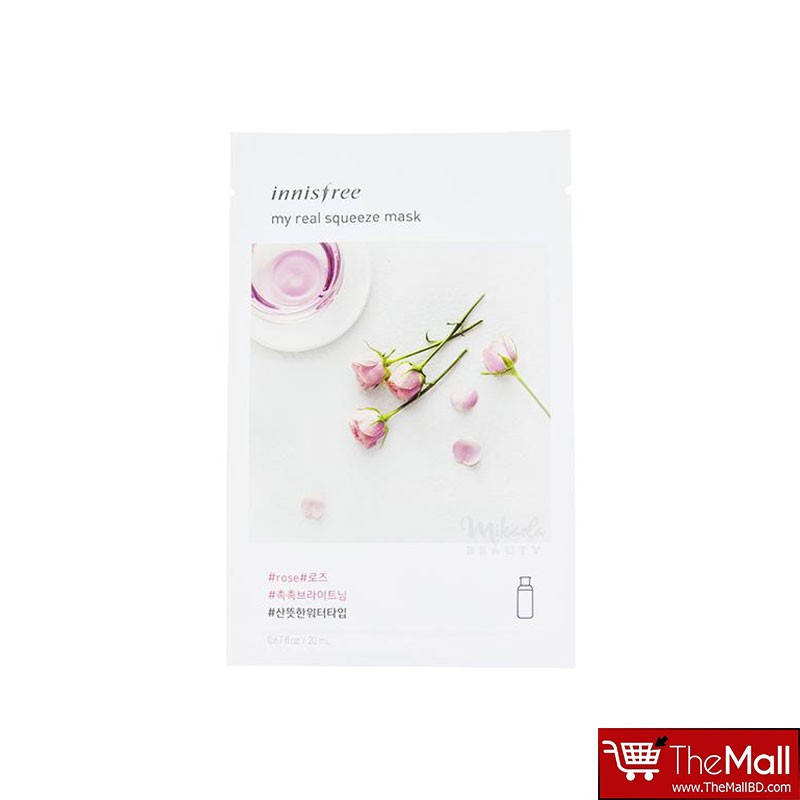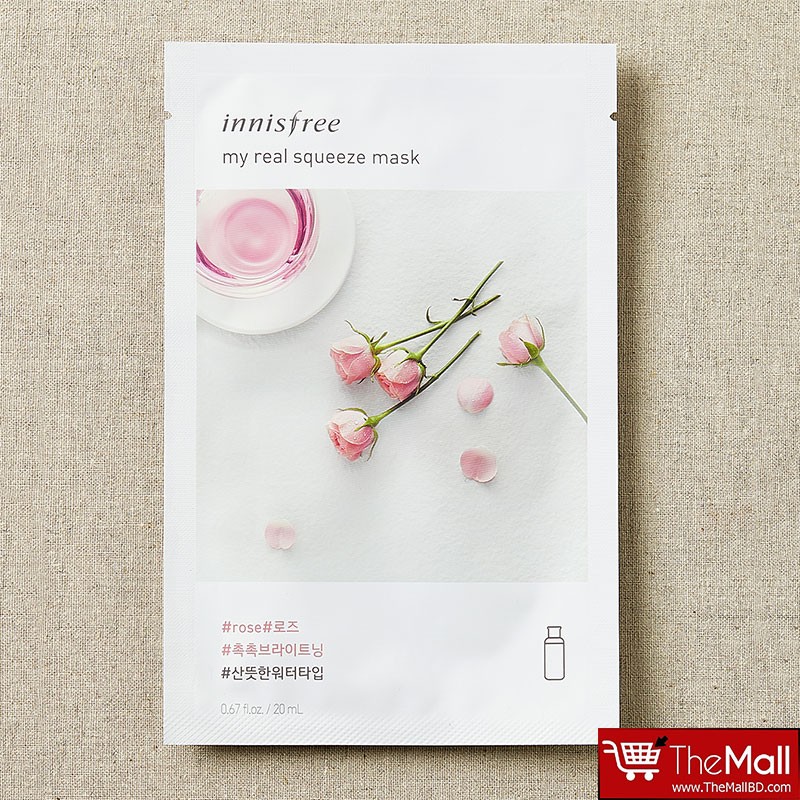 Innisfree My Real Squeeze Mask 20ml - Rose
This refreshing water-type real mask, enriched with moisture from fragrant roses, leaves the skin smooth and radiant.
The thin yet tearing-free transparent sheet adheres lightly to the skin and then effectively delivers essence into the skin.
Fully enriched with ingredients! Even the freshness of ingredients are extracted with the cold brew squeeze method.
The three types of water, essence and cream provide the optimal solution of one mask a day, suited to your skin condition.
Fragrant rose replenishes moisture on the skin and smoothes its texture.
Made in Korea.