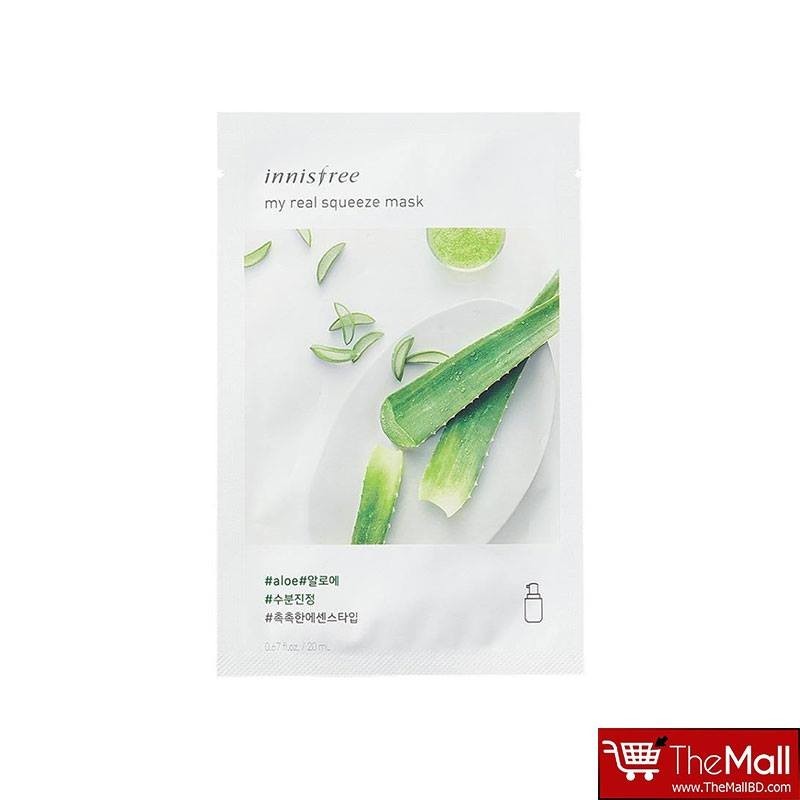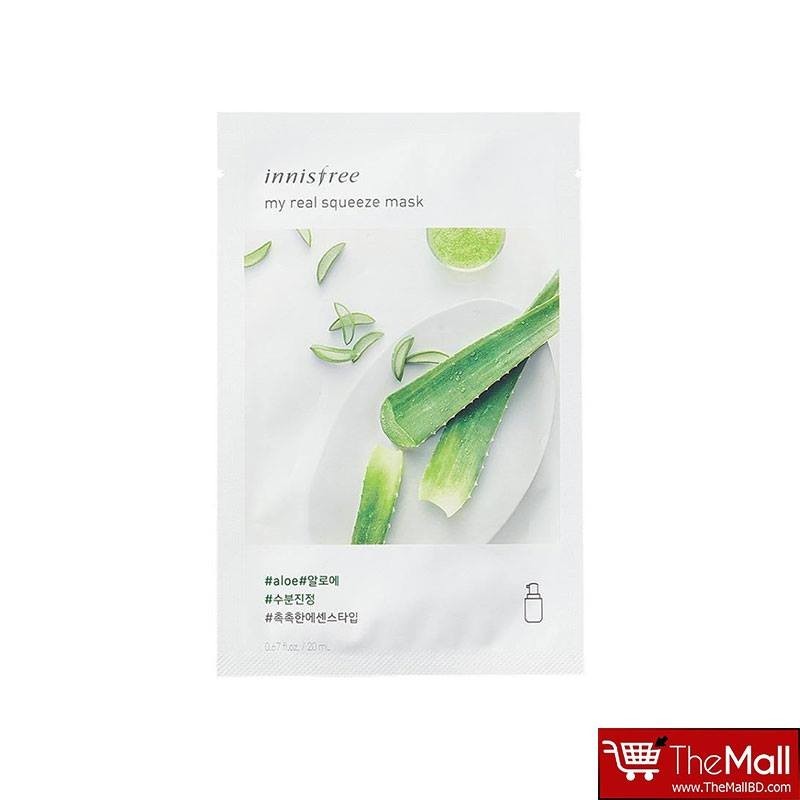 Innisfree My Real Squezze Mask 20ml - Aloe
A mask made with aloe vera to fully moisturize and soothe the skin.
The Aloe gives your stressed skin vitality by soothing and moisturizing it.
This triple-layer sheet has a long-lasting moisturizing effect so that the essence can gradually be absorbed into the skin.
Made in Korea.