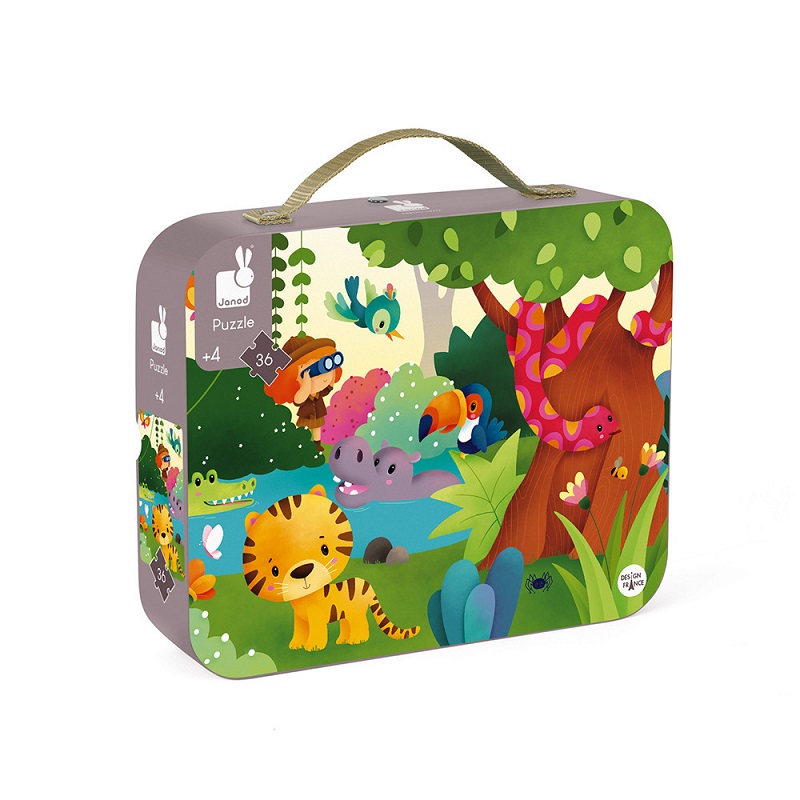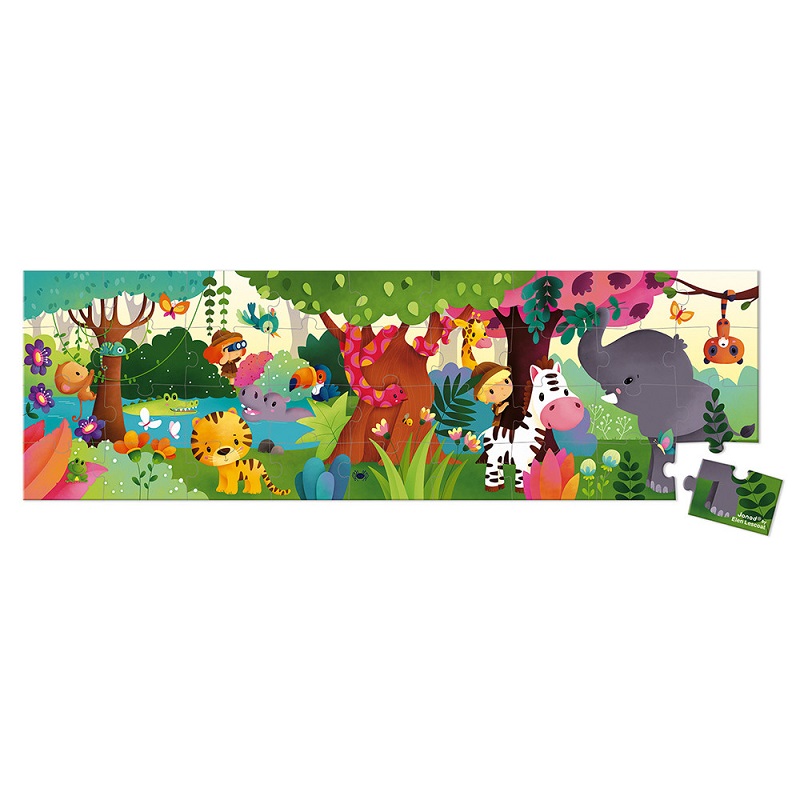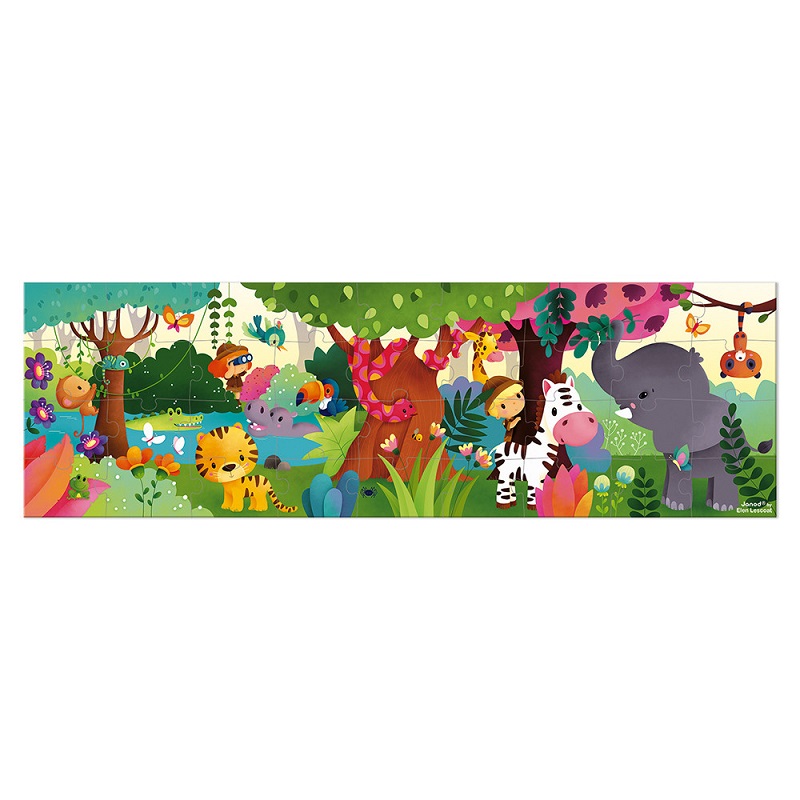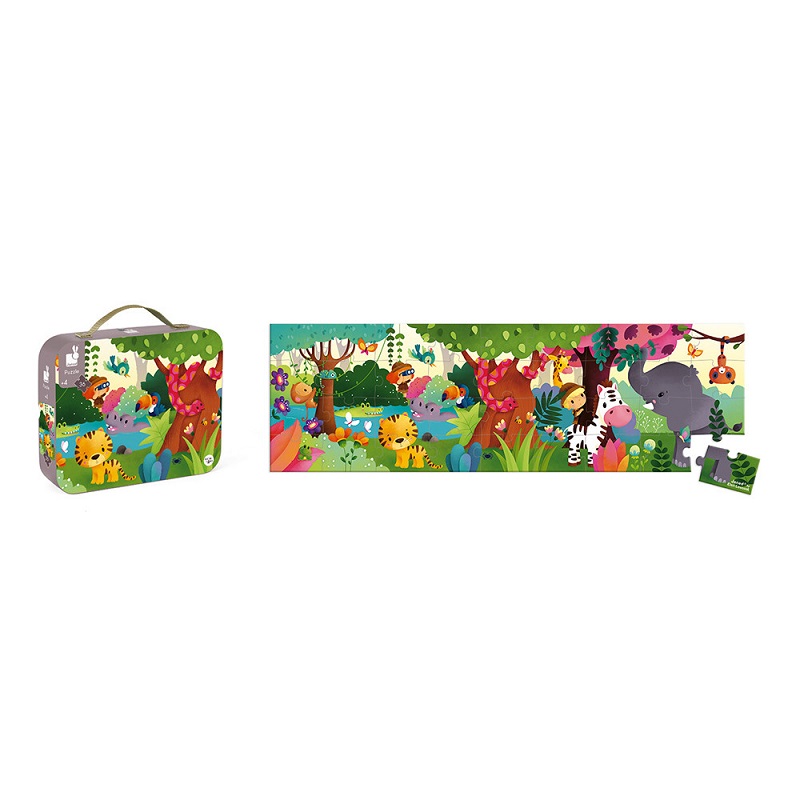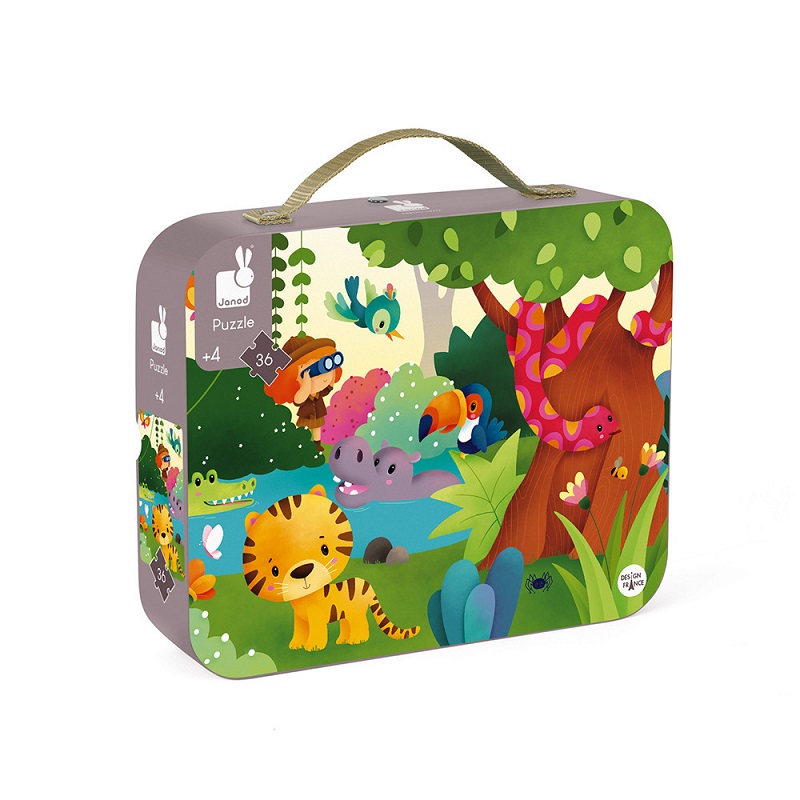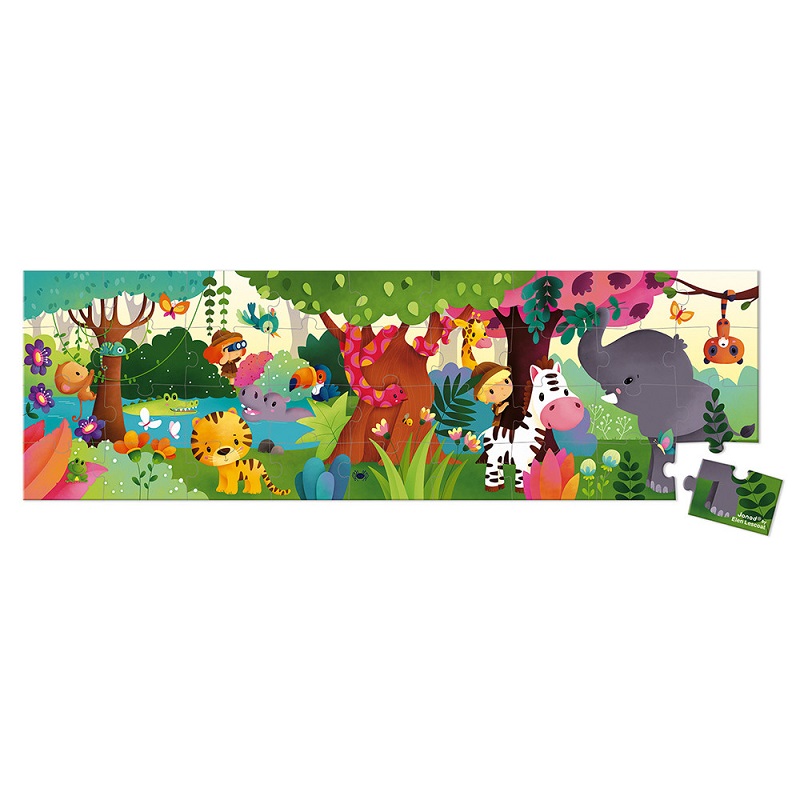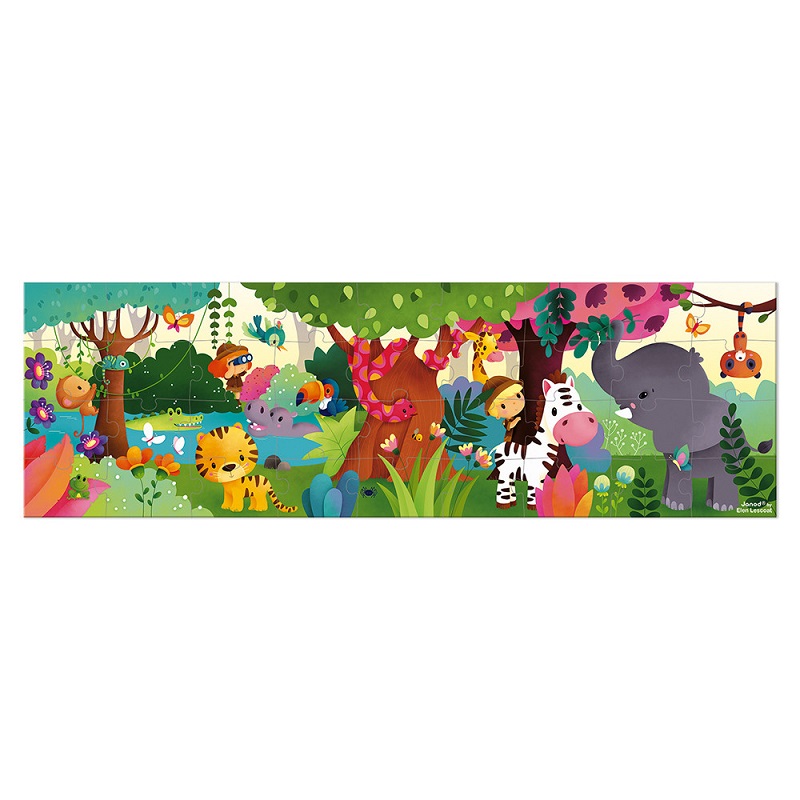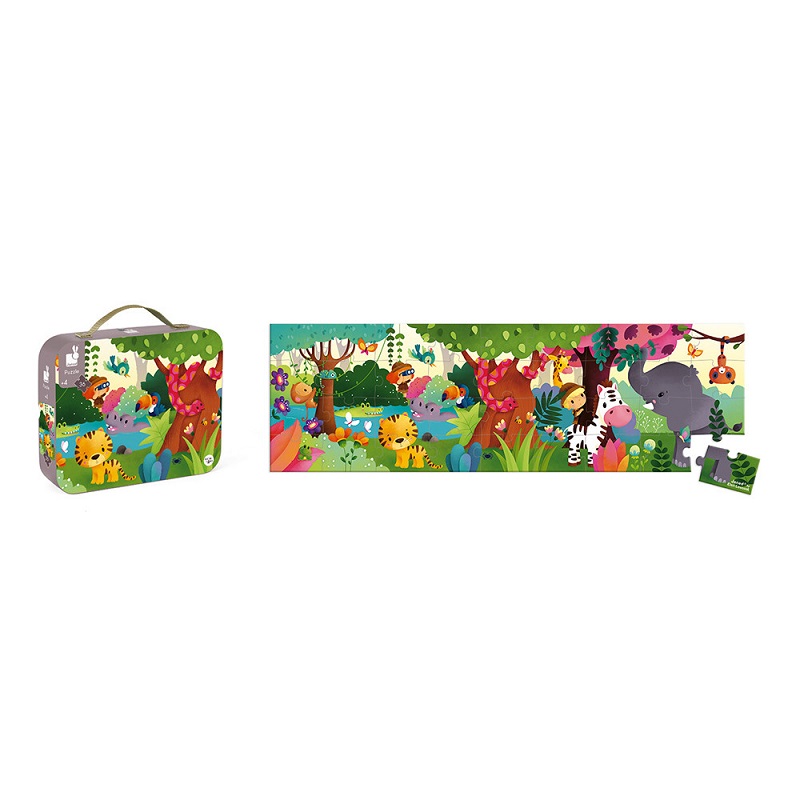 Janod Hat Boxed Panoramic Puzzle Jungle 36 Pieces
Dive into this adventurous puzzle case from Janod!
The suitcase contains panoramic cardboard 36-piece puzzle on the jungle animals theme.
Poster included.
Illustrations suitable for children aged 4 to 7 years old.
Beautiful boxed case for easy transport.
Imported from UK.
Made in China.