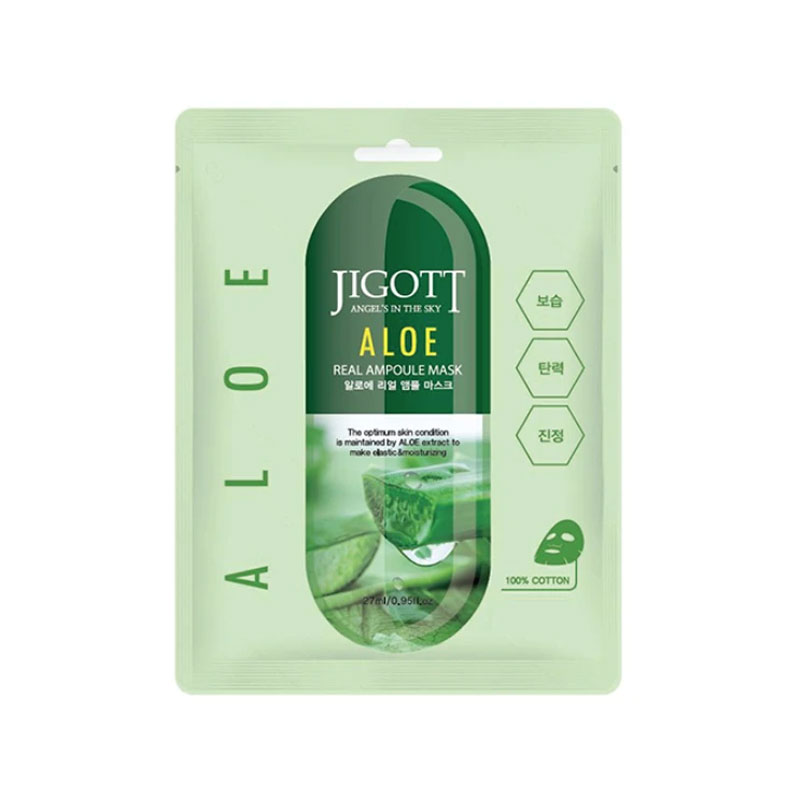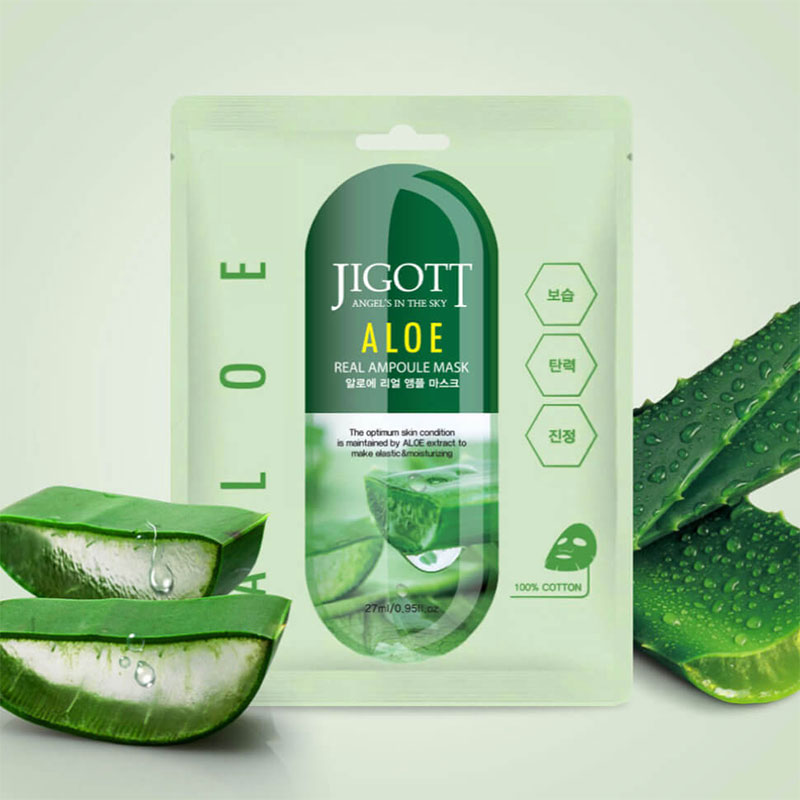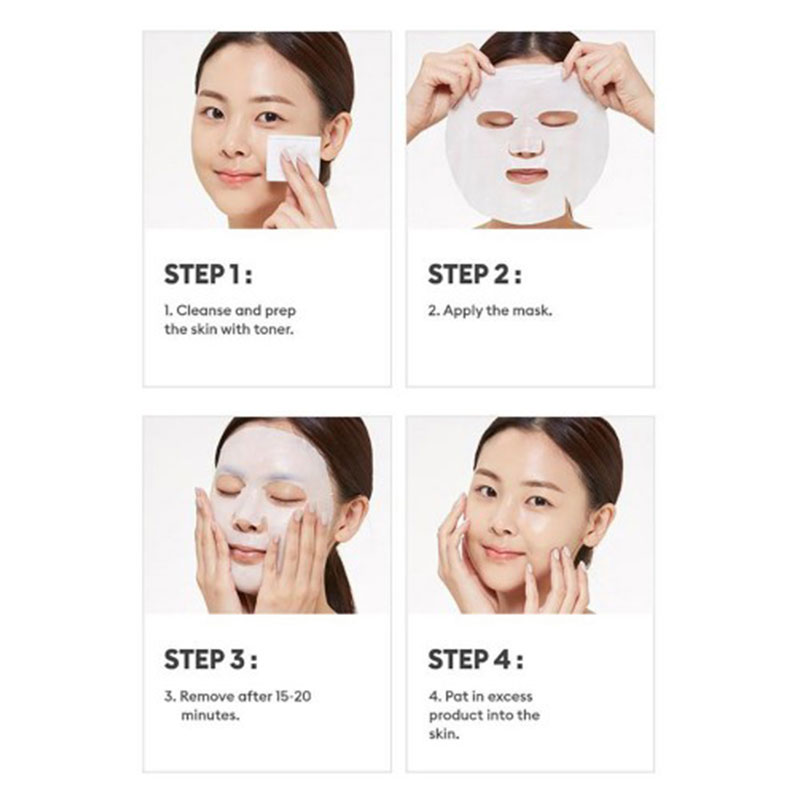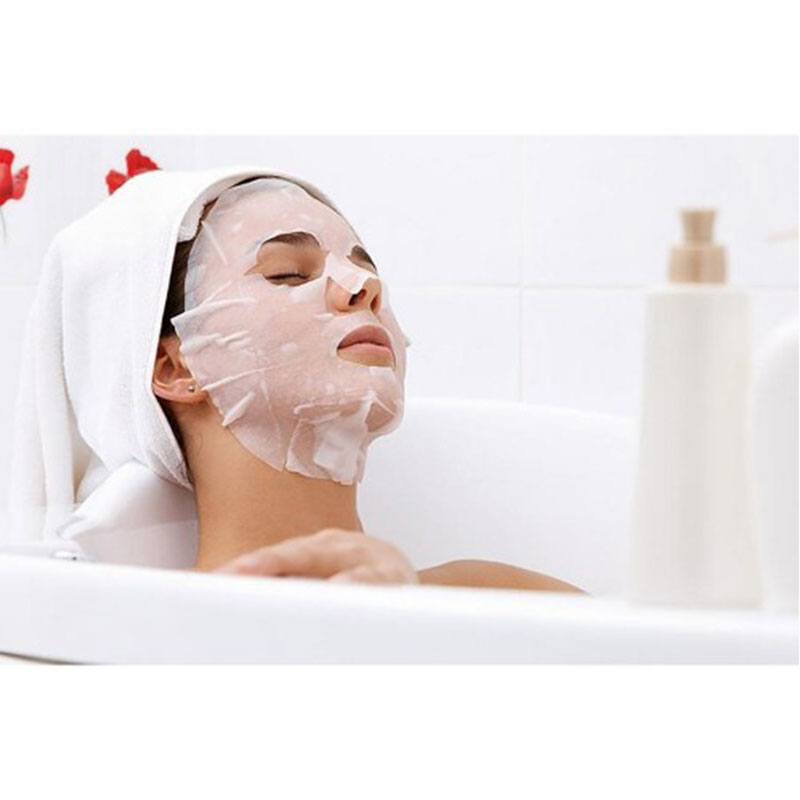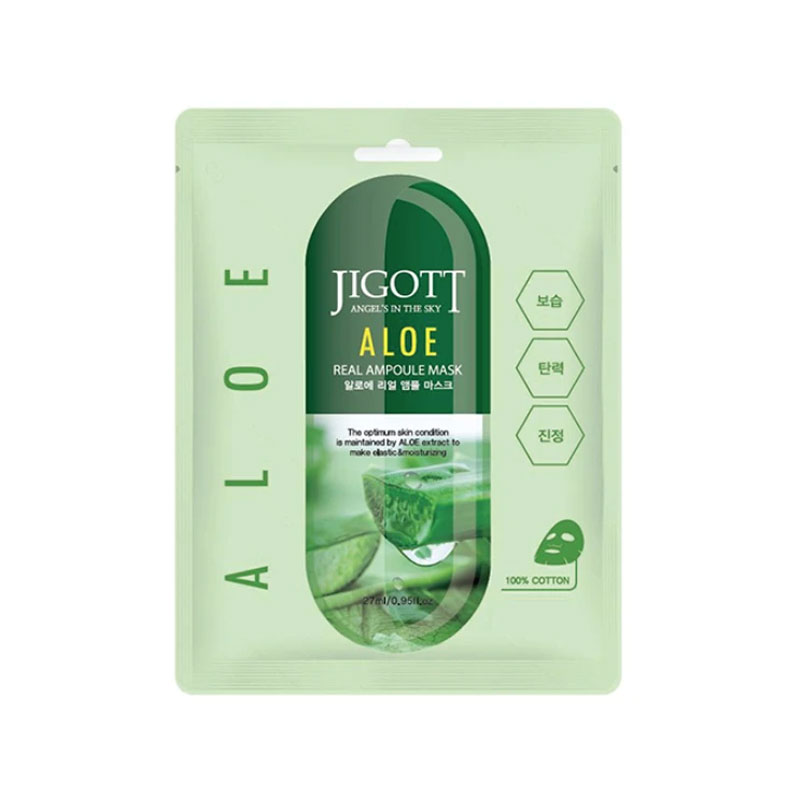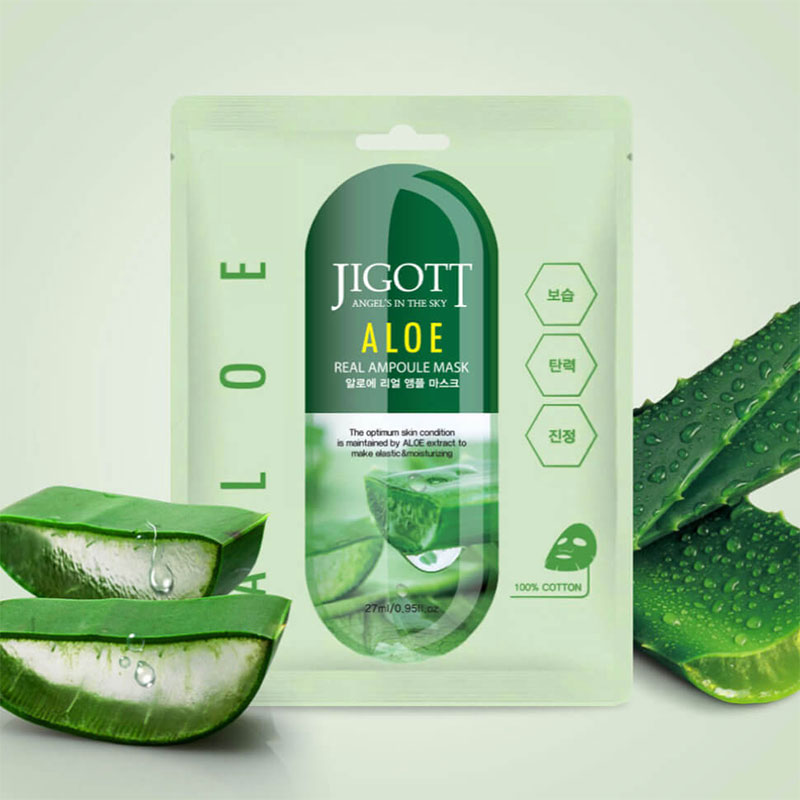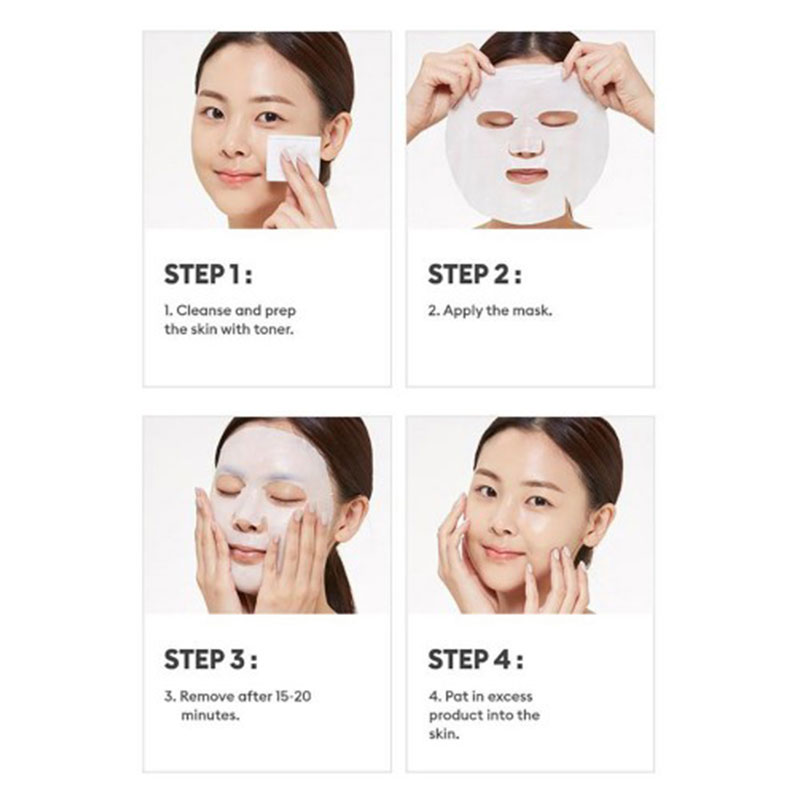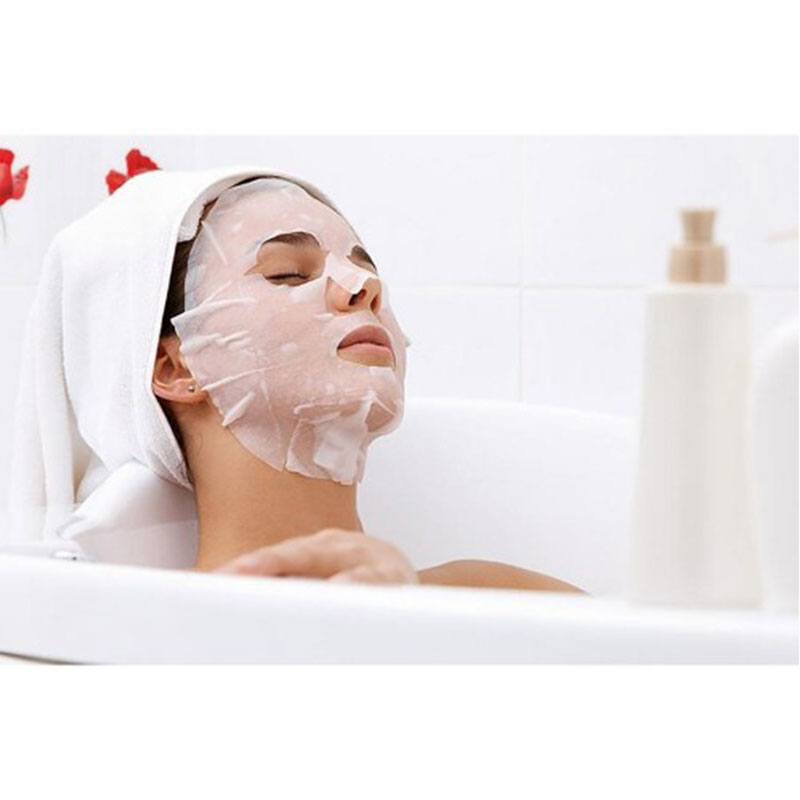 Jigott Aloe Real Ampoule Sheet Mask 27ml
The Aloe Ampoule Mask is effective in moistening and nourishing the skin as aloe vera leaf extract and witch hazel extract give a refreshed moisturizing feeling to the skin.
As the mask sheet contains monarda didyma leaf extract, snail secretion filtrate, lotus flower extract, honey extract, camellia seed extract and green tea extract,
it helps softly smooth the skin and create clean and healthy skin.
Made in Korea.