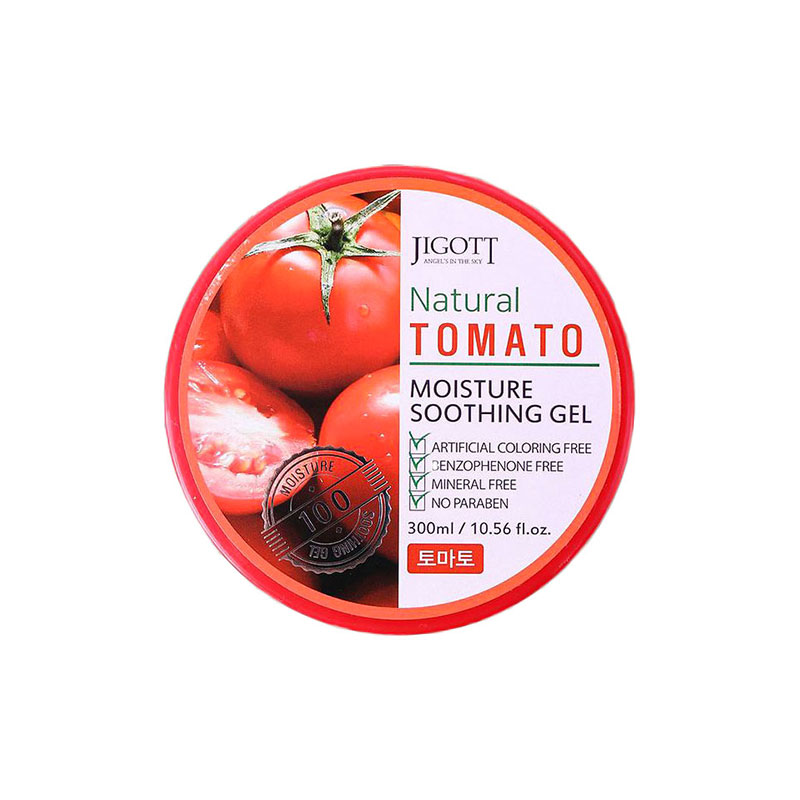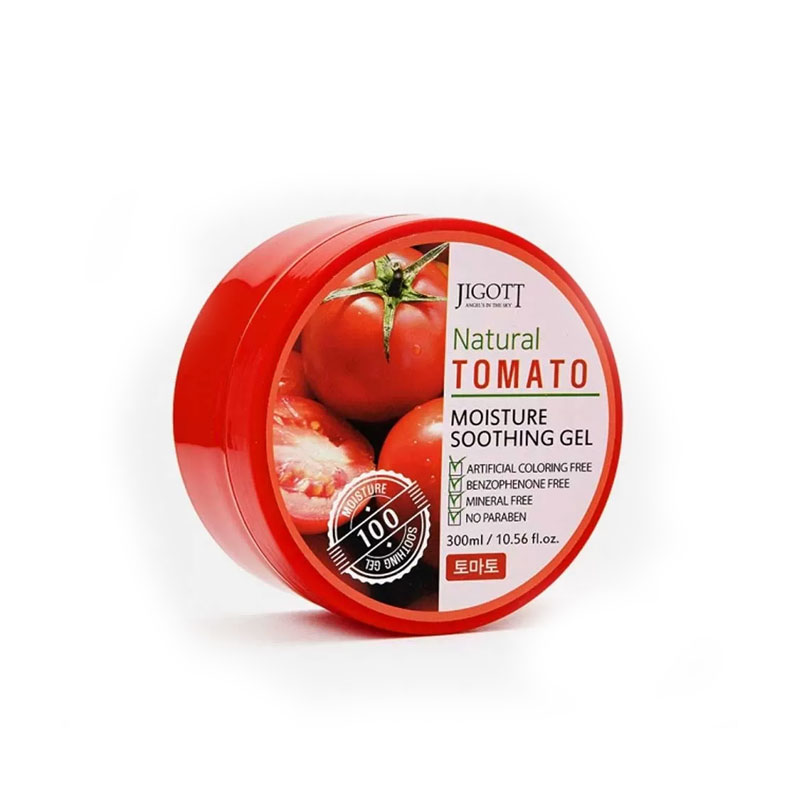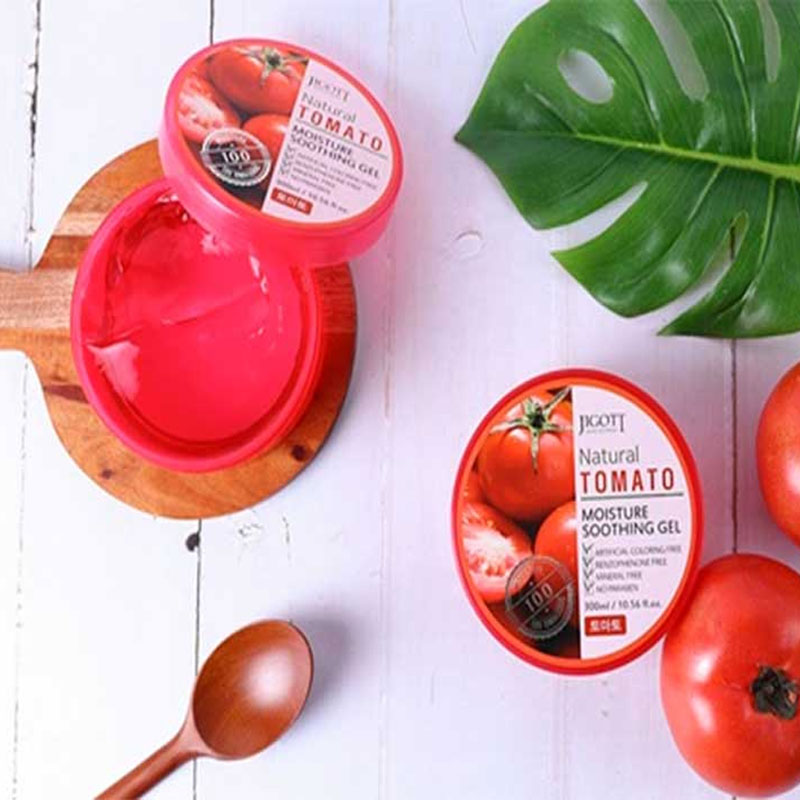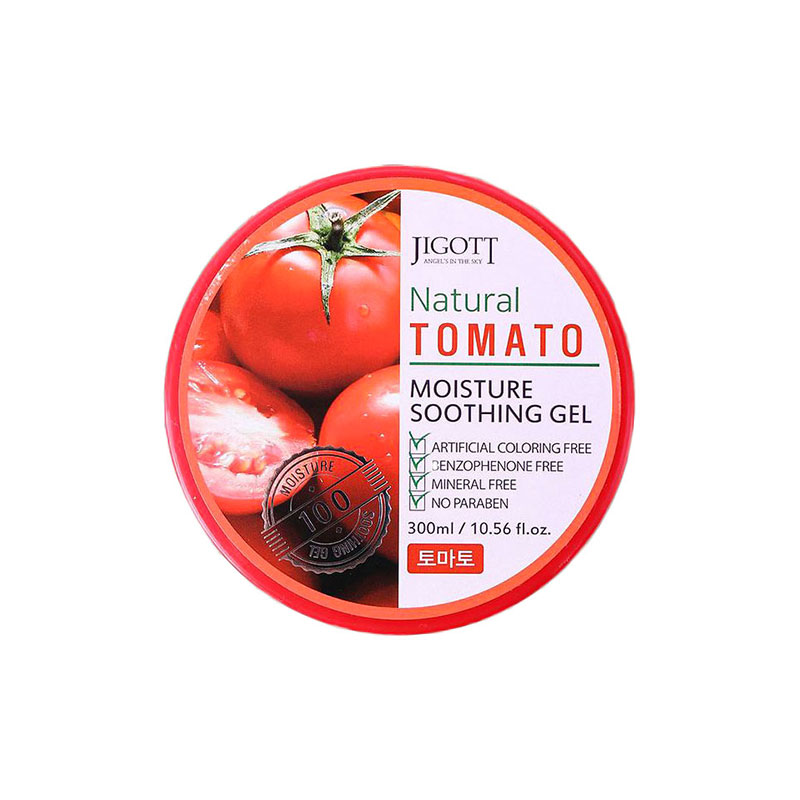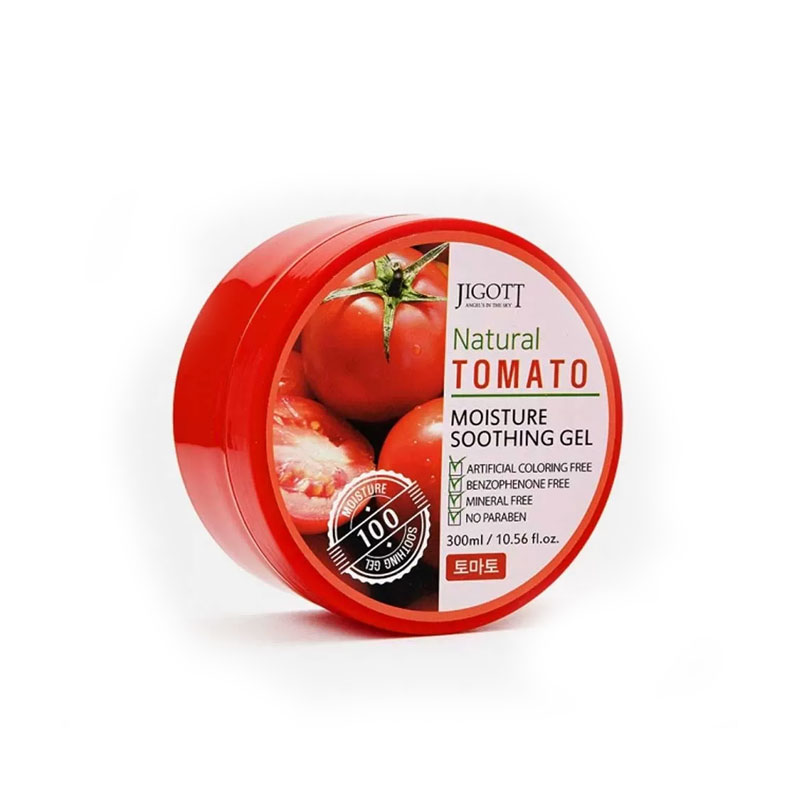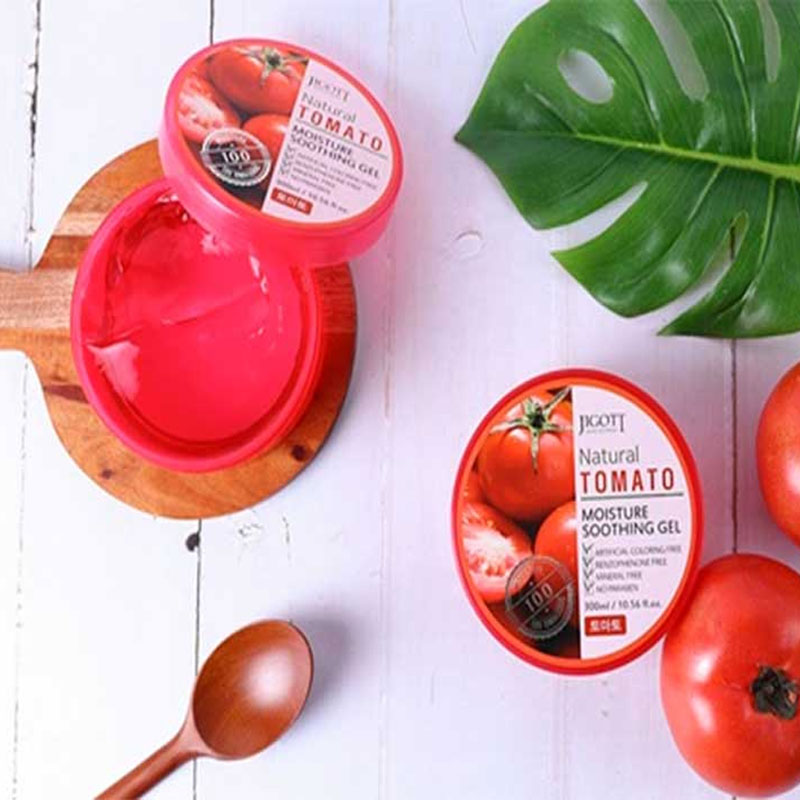 Jigott Natural Tomato Moisture Soothing Gel 300ml
Artificial coloring free.
Benzophenone free.
Mineral free.
No paraben.
Comes in the refreshing form to be used as toner or serum.
Moisture is absorbed refreshingly without leaving a sticky residue.
Skin troubles on face or body caused by excessive sebum.
The gel is designed to soothe and moisturize the skin of the face and body exposed to negative natural factors: sharp wind, cold, prolonged. exposure to direct sunlight.
Tomato extract contains abundant Mineral and Vitamin ingredients create a layer on the surface of the skin to hold moisture in and prevent it. from environmental irritants, plumping skin and leaving skin looks health.
Jigott "Natural" Tomato gel has a light texture, is quickly absorbed, non-sticky, suitable for all skin types.
Made in Korea.