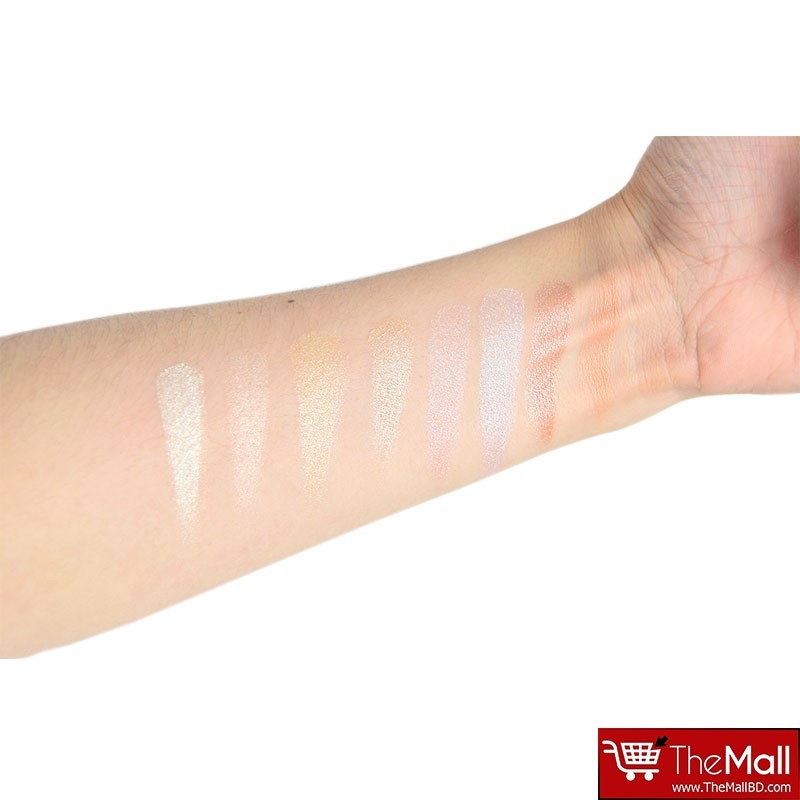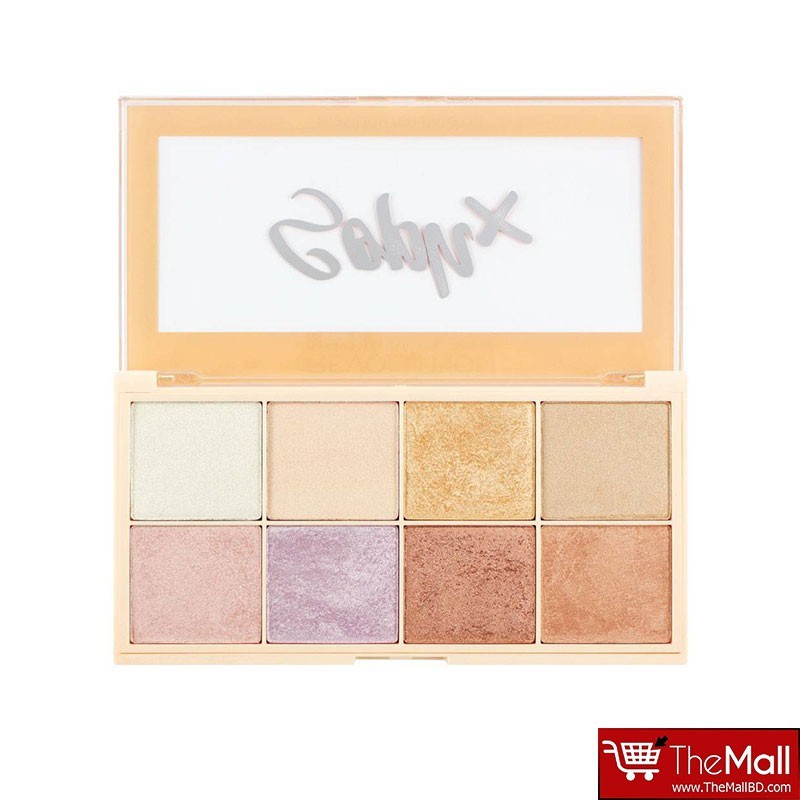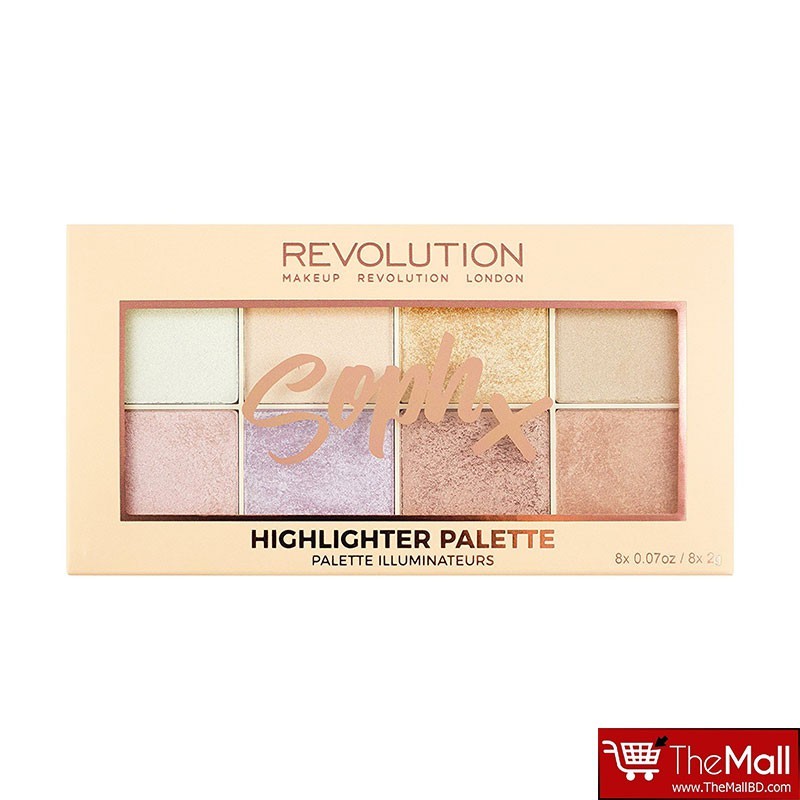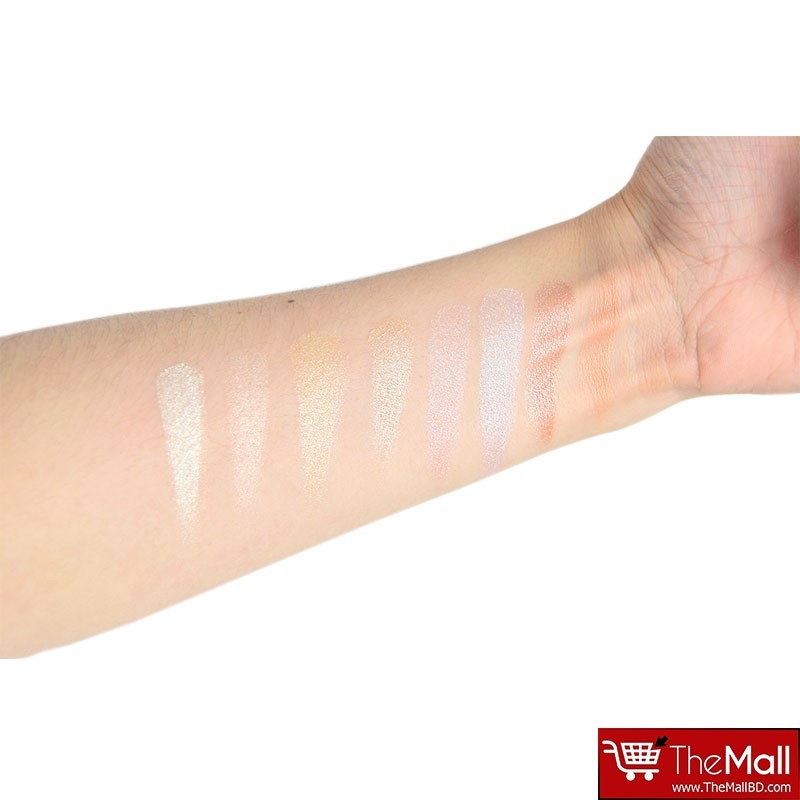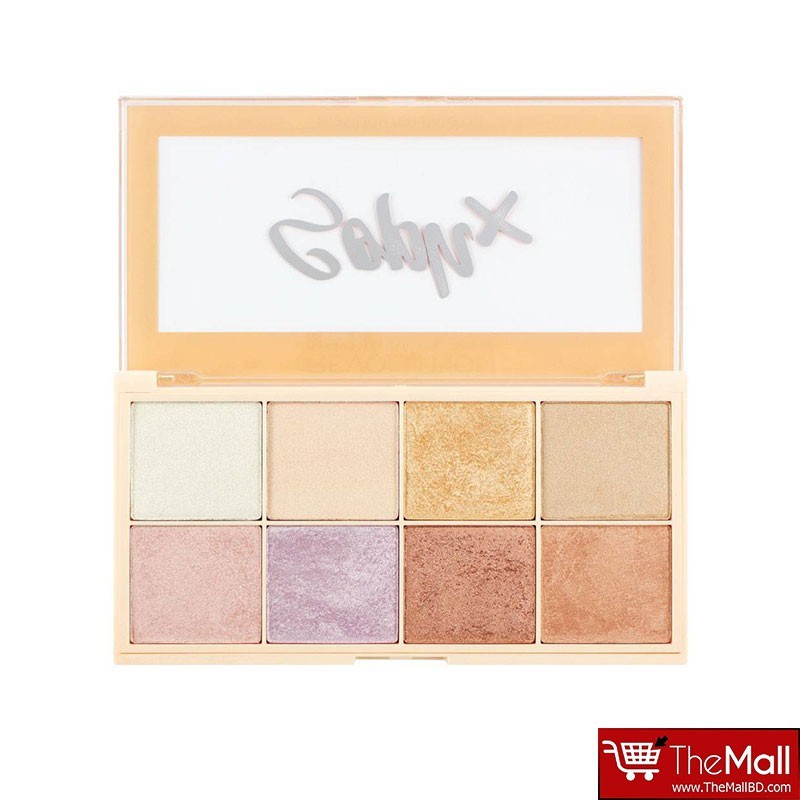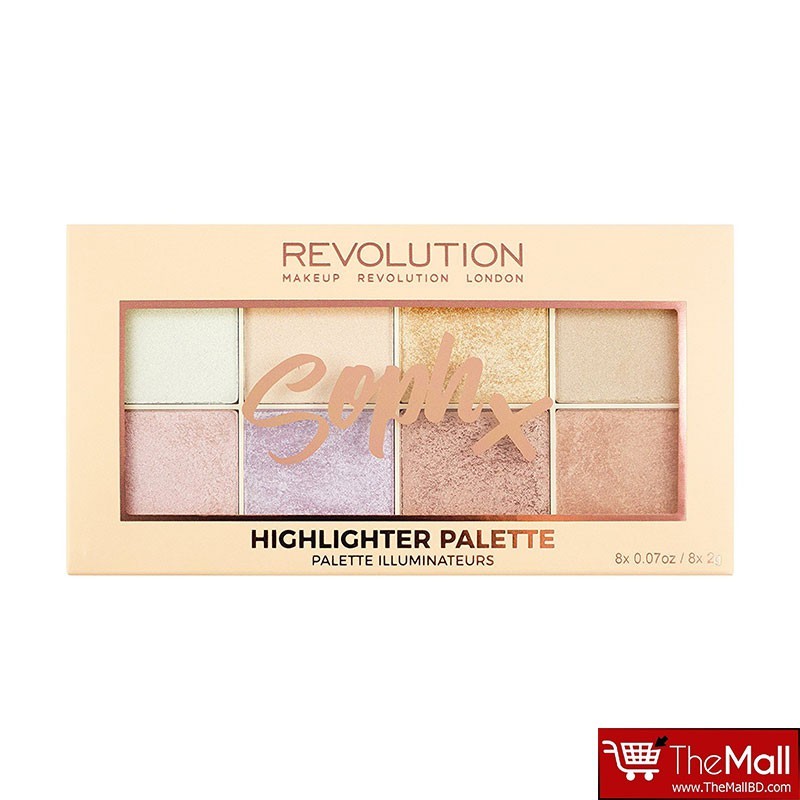 Makeup Revolution Soph X Highlighter Palette
With 8 different shades (5 baked and 3 pressed).
Create the perfect glow for skin tone.
From a natural glow from within, to a blinding highlight that can be seen from space, we got you covered.
Vegan Cruelty Free.
Gluten Free.
Imported from UK.