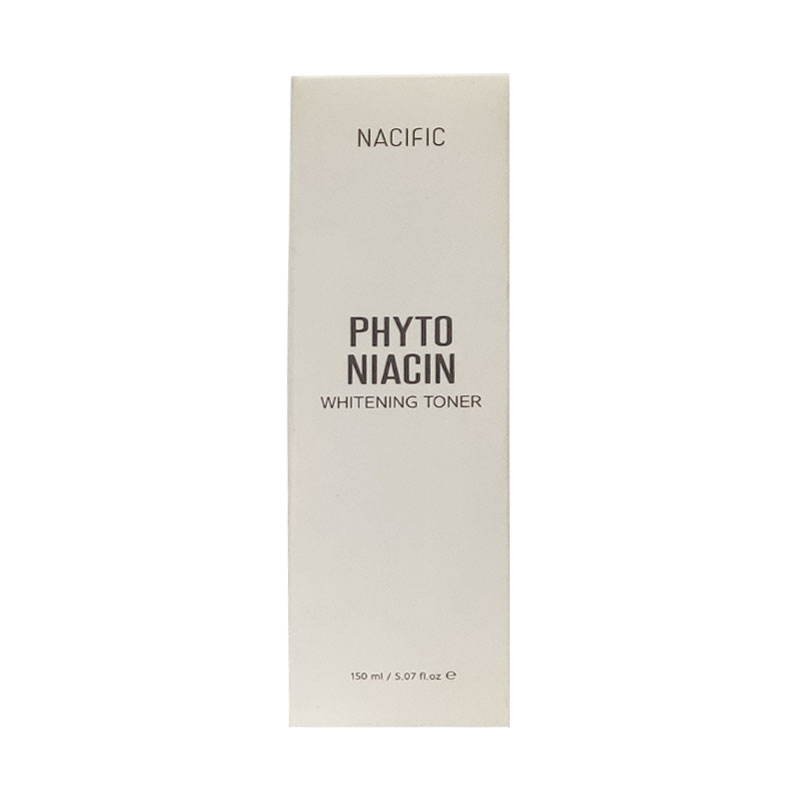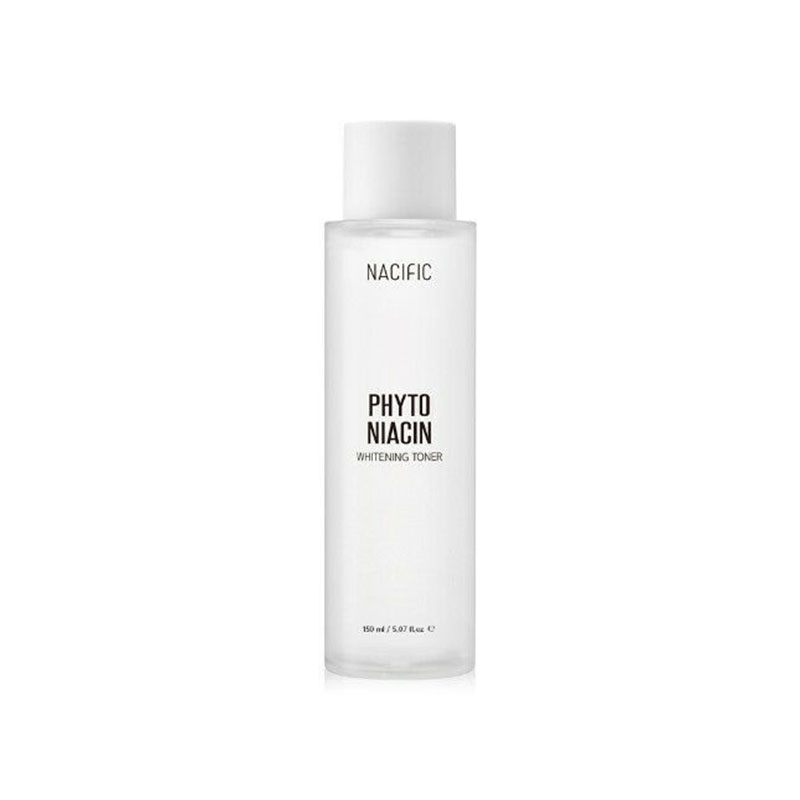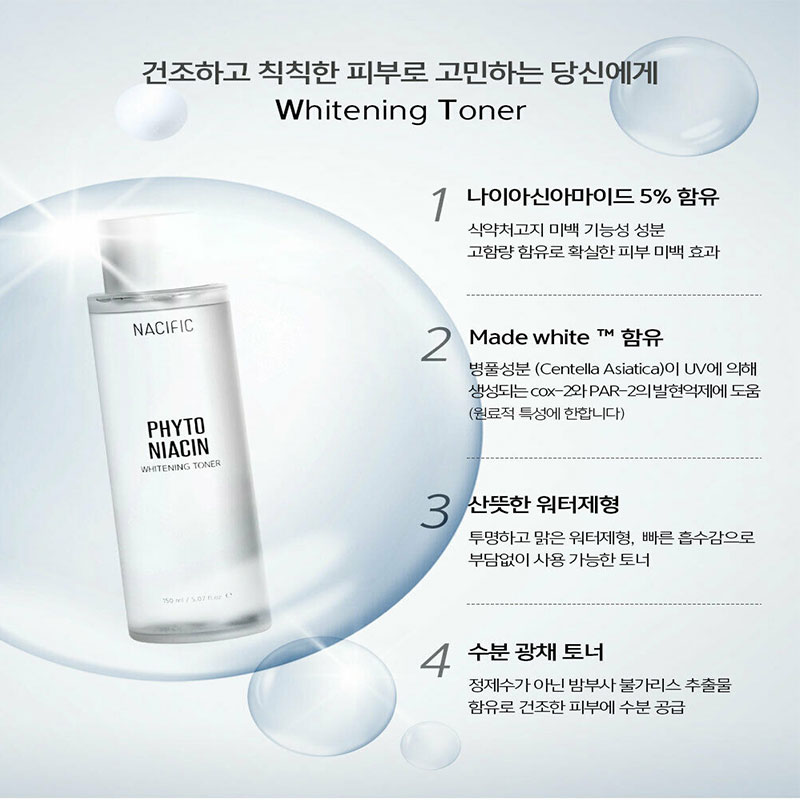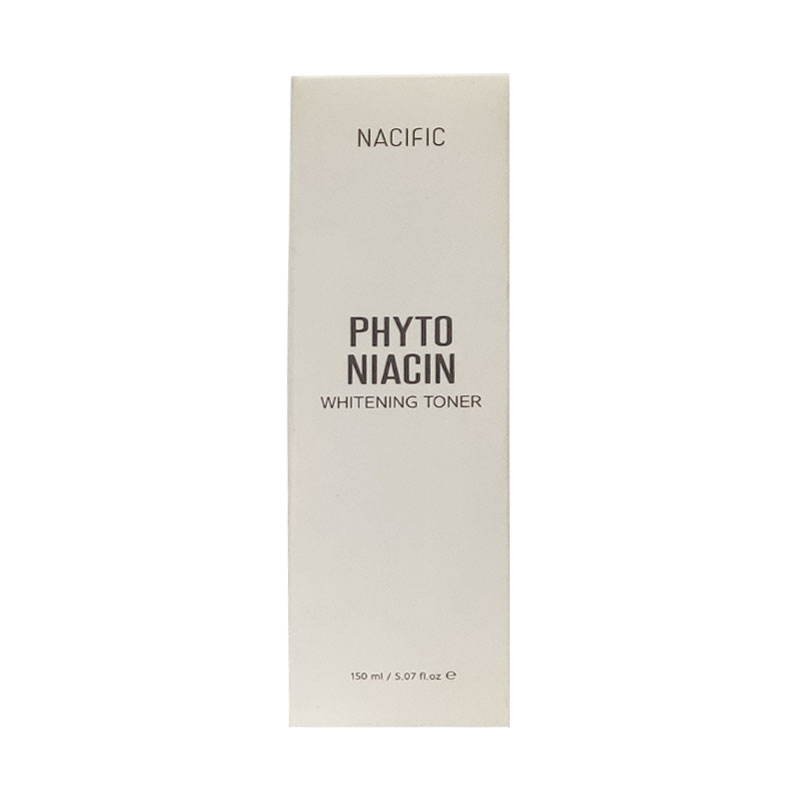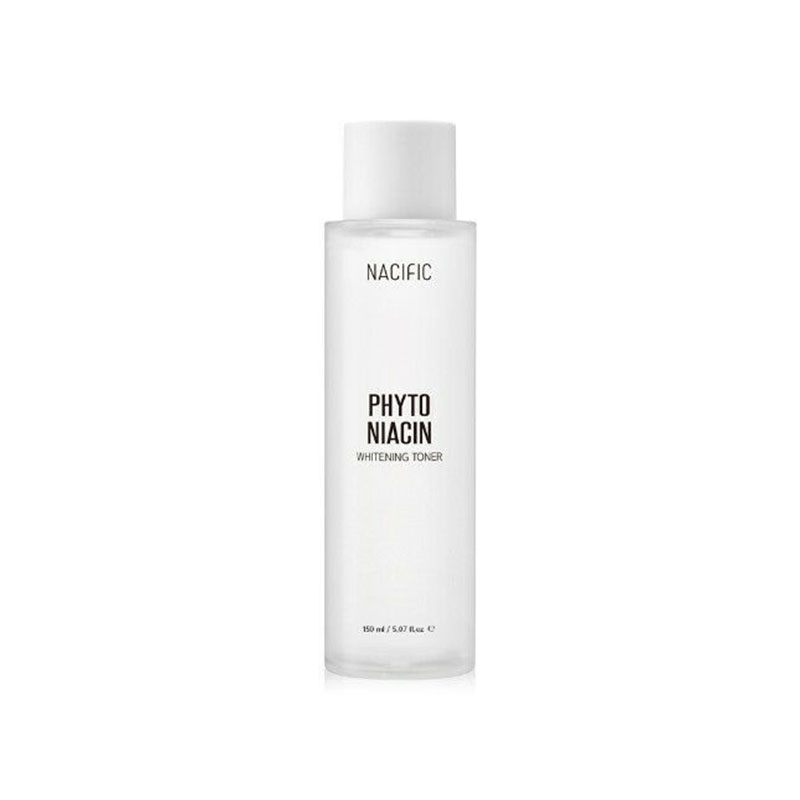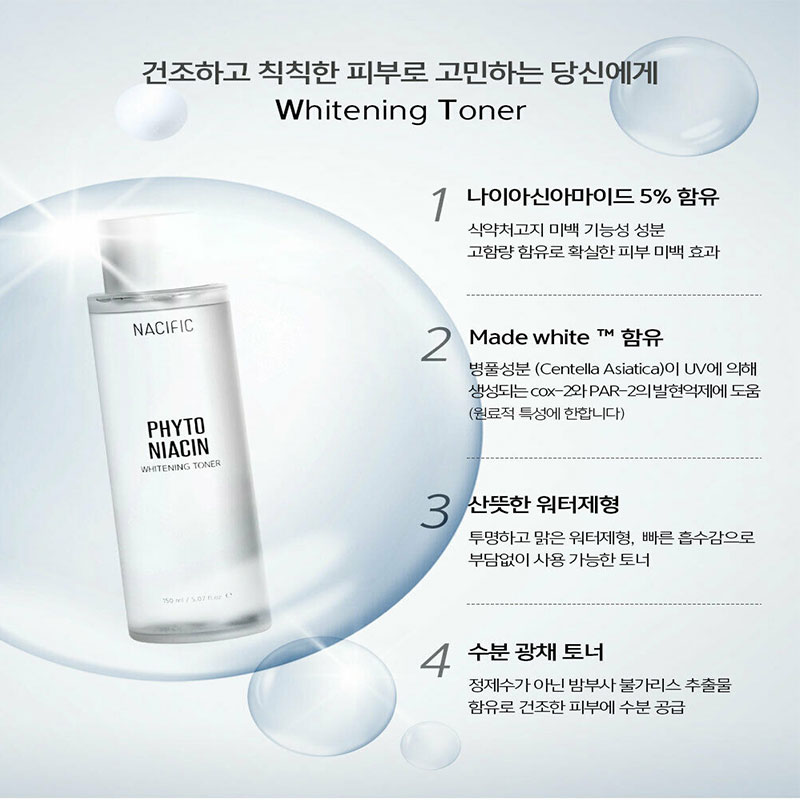 Nacific Phyto Niacin Whitening Toner 150ml
This toner makes bright skin by making dull skin tone healthy.
It helps to soothe the dull skin irritated by UV.
Help resolve skin thirst, effectively enhancing dryness and keeps the face radiant.
It is excellent at whitening and brightening the skin.
The toner helps to arrange skin texture smoothly.
It has clear water type texture that moisturizes the skin.
Made in Korea.