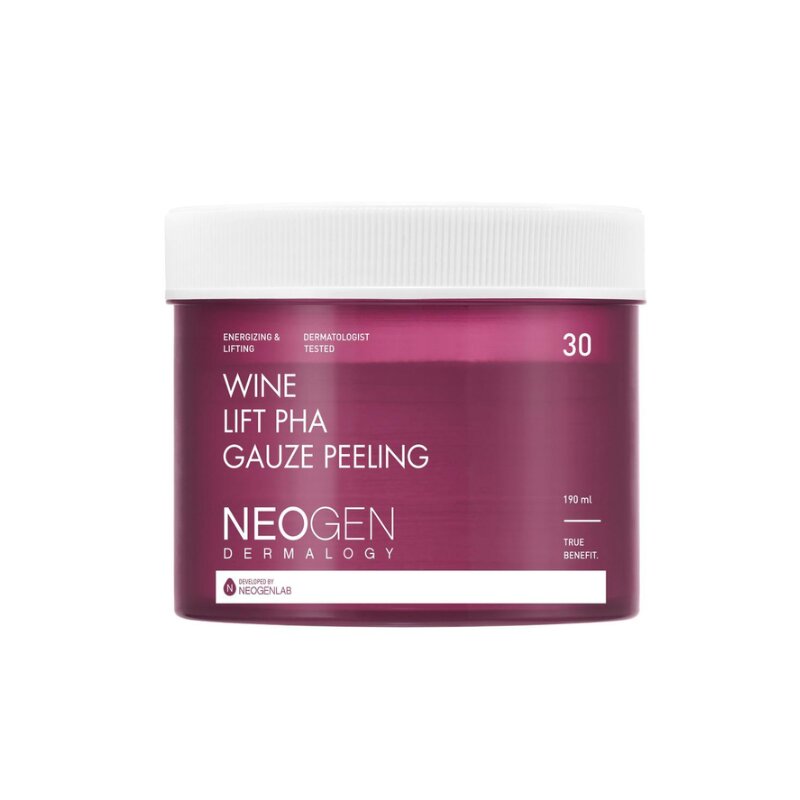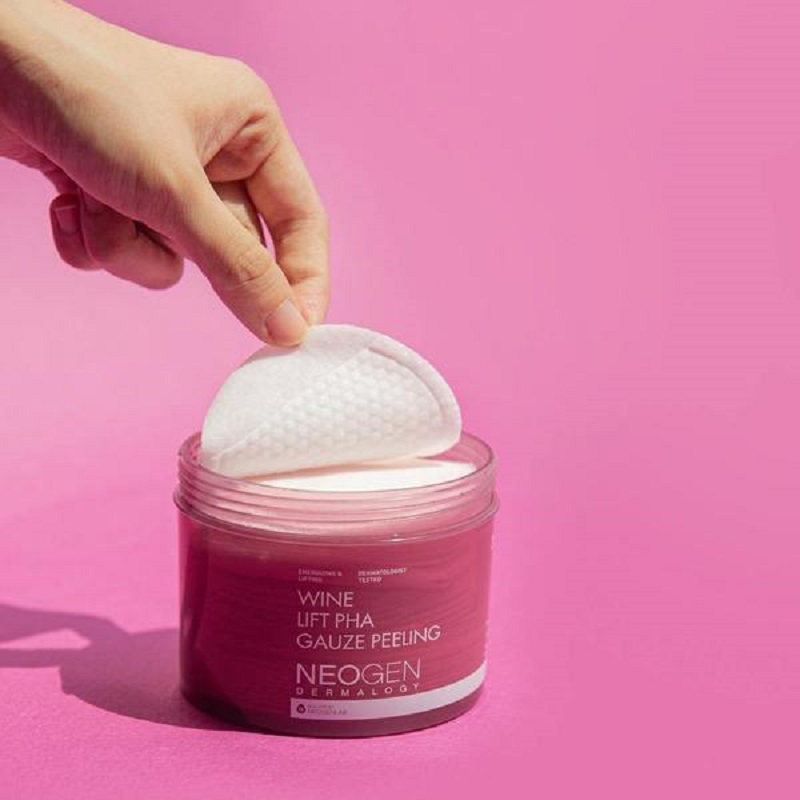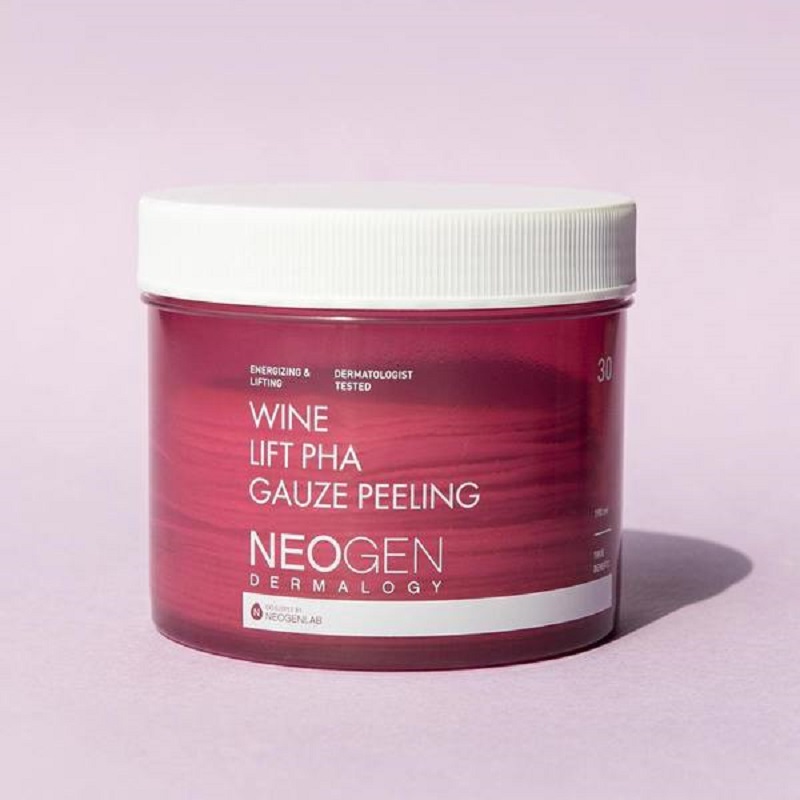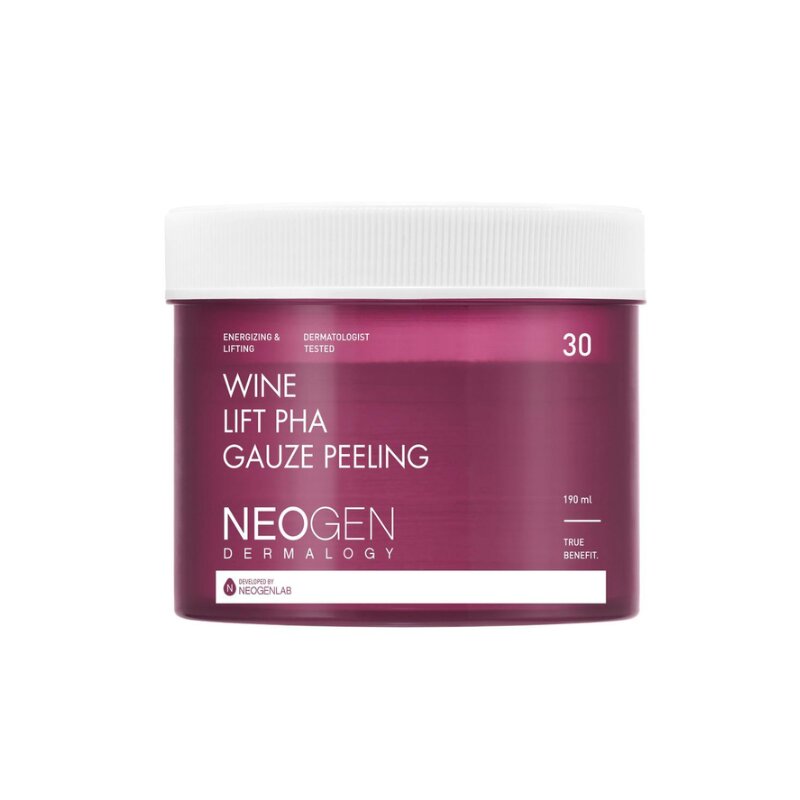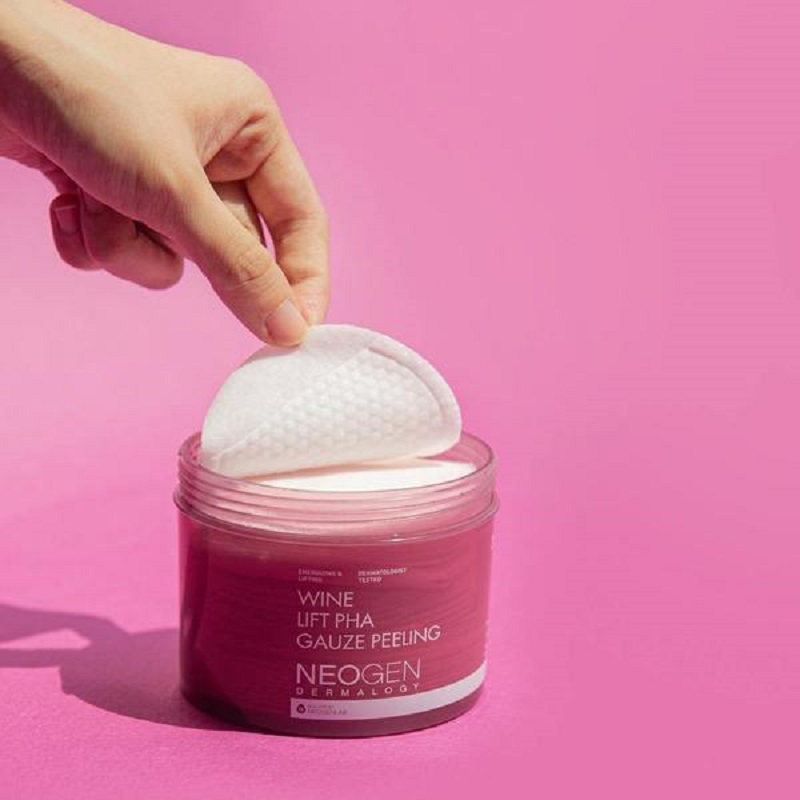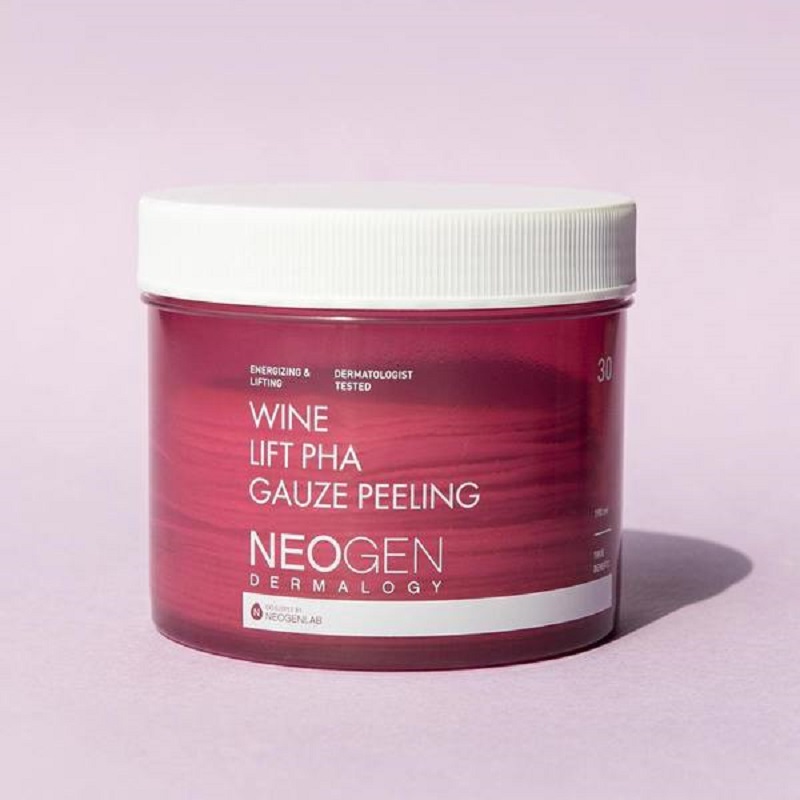 Neogen Dermalogy Wine Lift PHA Gauze Peeling 190ml (30 Pads)
It is a gauze peeling pad that exfoliates and cleans your impurities while it nourishes the skin.
Brings out the customized effects for each skin condition.
Healthy purple wine ingredients that firm skin
Prevents oxidation & delivers firmness and anti-aging effects.
PHA to help remove dead skin cells instantly as well as improve skin texture, skin tone, skin.
Formulated with more than 10 types of berries with powerful antioxidant effects,
That revitalize and firm skin into a youthful complexion.
Forms skin-firming barriers and delivers firming effects with peptide, collagen and adenosine to skin losing elasticity.
Made in Korea.