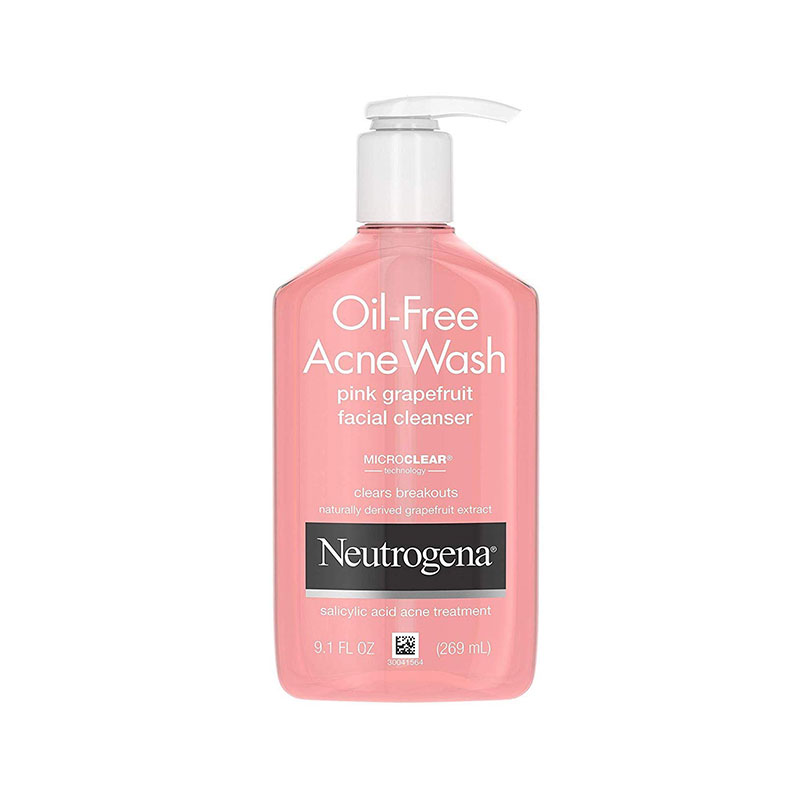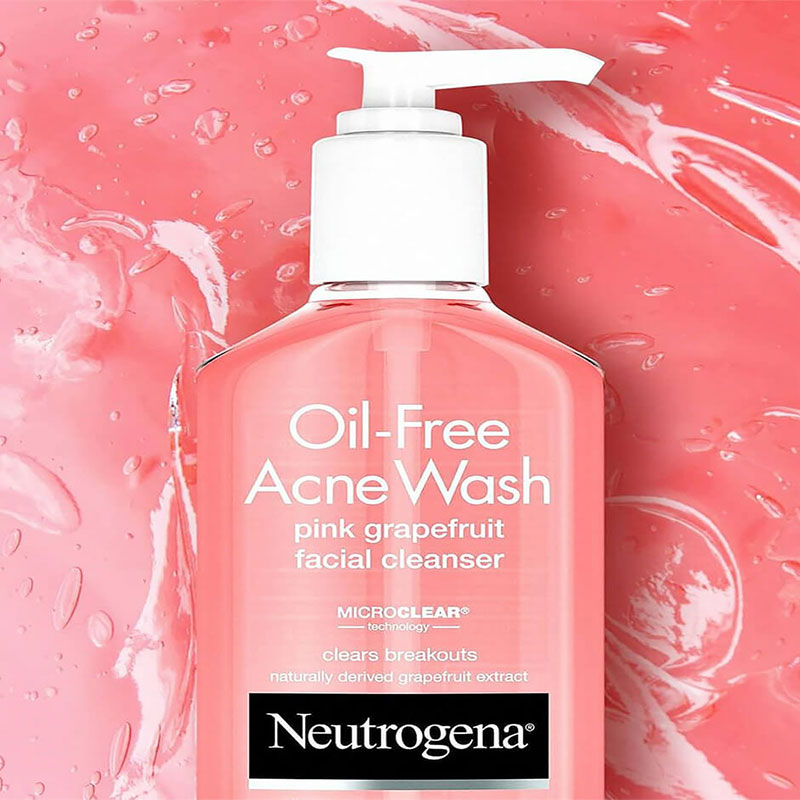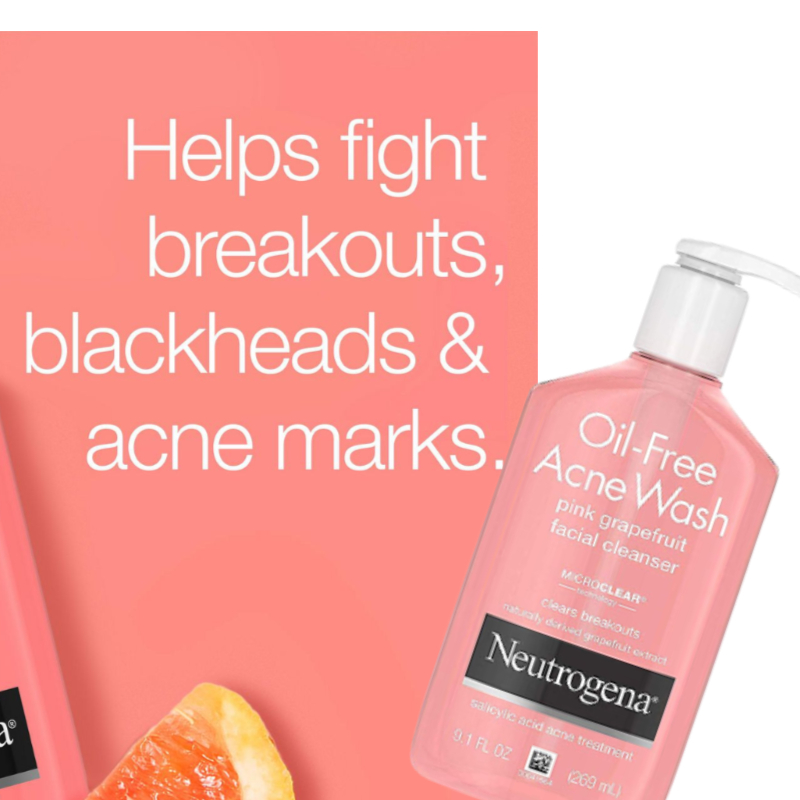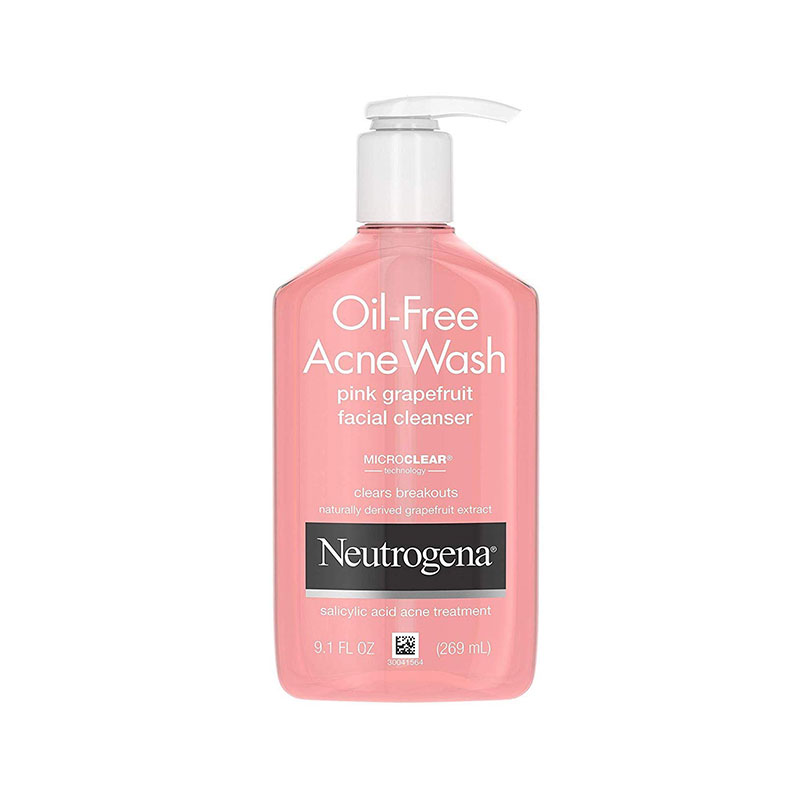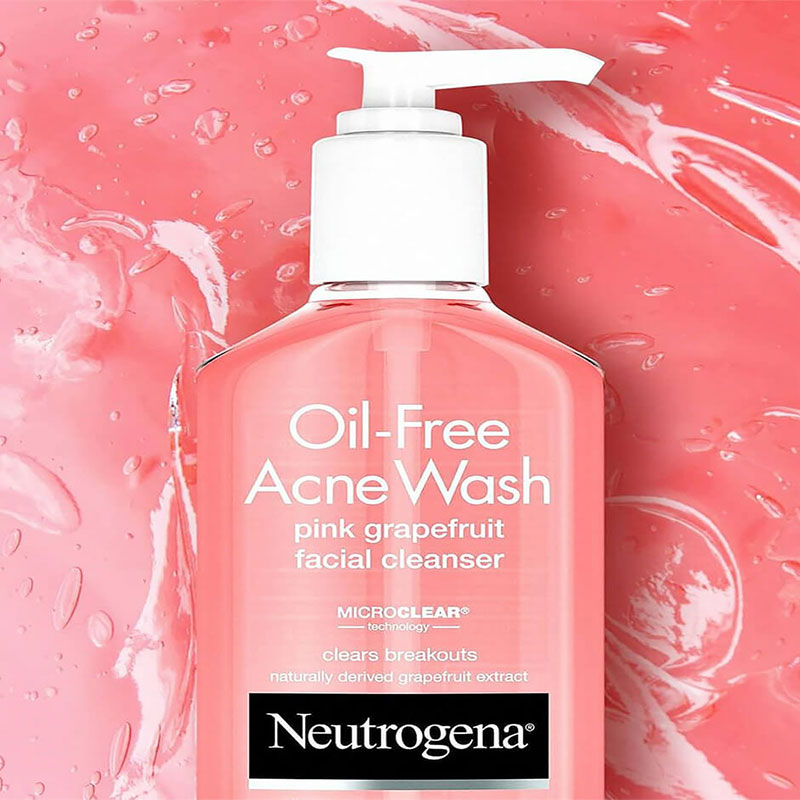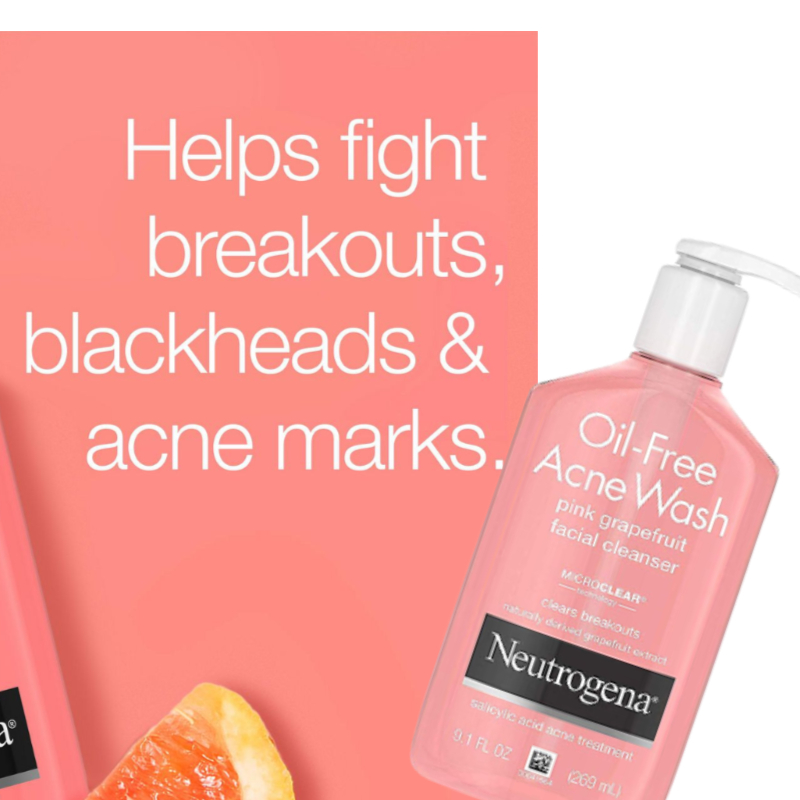 Neutrogena Oil Free Acne Wash Pink Grapefruit Facial Cleanser 269ml
With naturally derived grapefruit, Vitamin C and Salicylic Acid.
This oil-free face wash starts working instantly to clear breakouts and even the marks they leave behind.
With maximum strength Salicylic Acid, this unique formula powerfully treats and helps prevent breakouts—even blackheads.
It eliminates oil and dirt, as well as rinses clean without over-drying.
Cleanses away dirt, oil, grime, impurities, and bacteria
Oil-free.
Non-comedogenic (won't clog pores).
Vitamin C.
Maximum Strength Salicylic Acid.
Imported from UK.