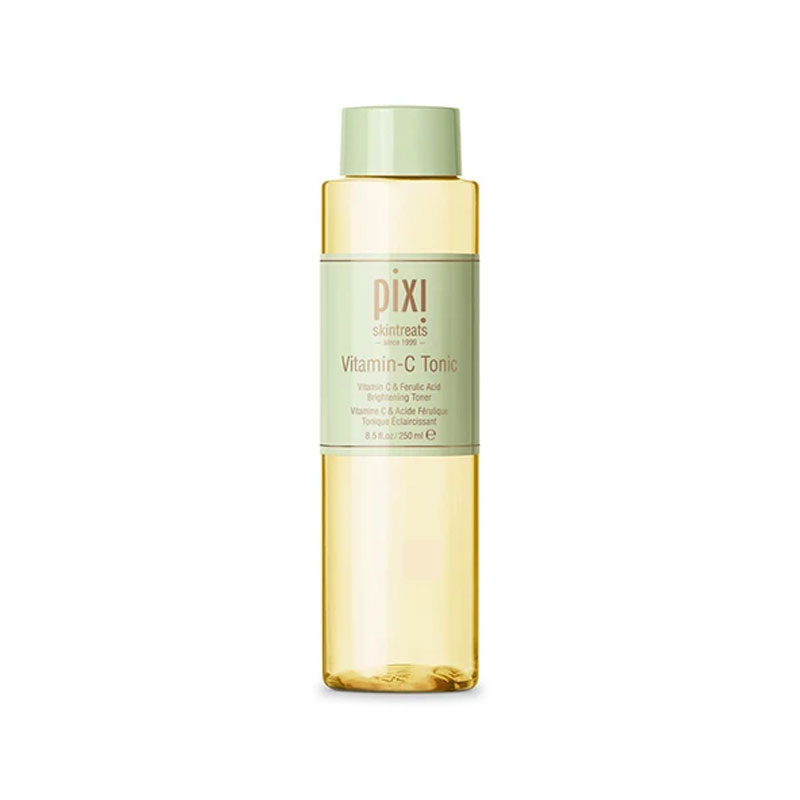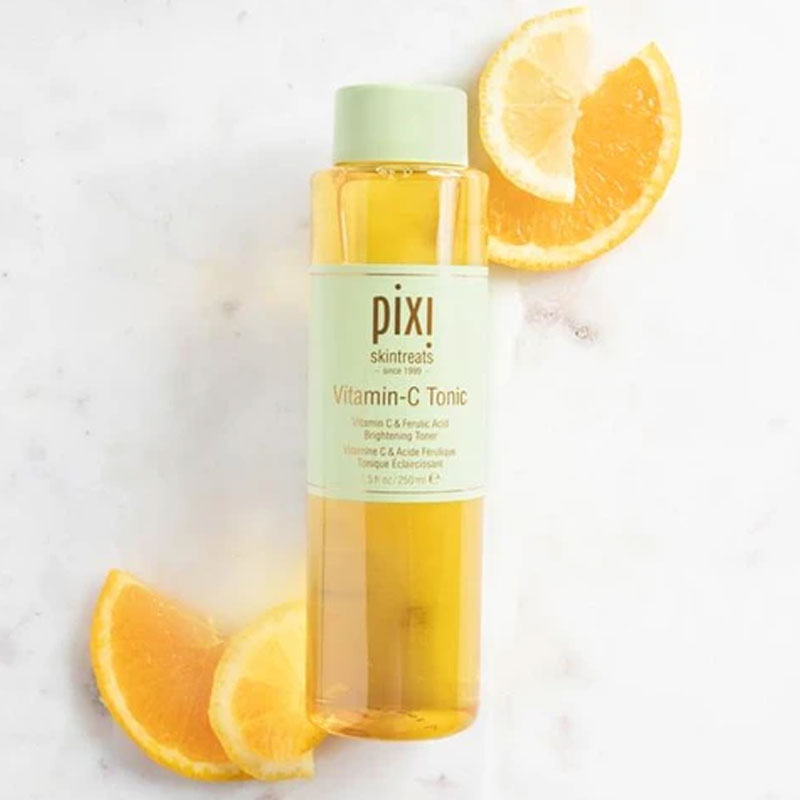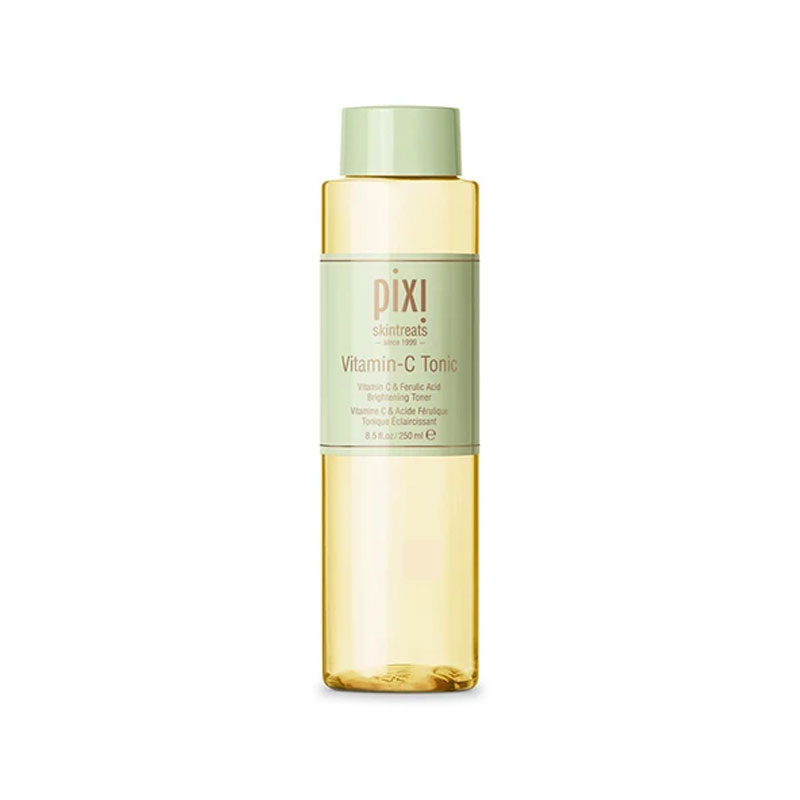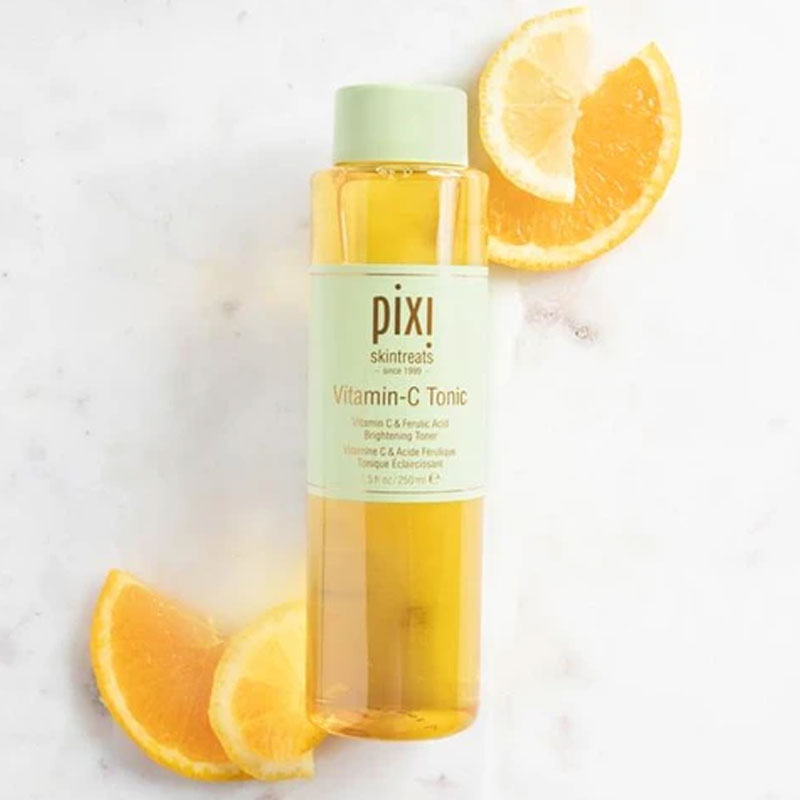 Pixi Skintreats Vitamin C Tonic Facial Brightening Toner 250ml
Rich Antioxidants give your skin a healthy glow.
Fortifies your skin's natural barrier through the use of Probiotics.
Skin damage caused by the sun is reduced due to Vitamin-C and Ferulic Acid.
Helps give you a smoother complexion and more even skin tone.
Gently exfoliates your face with Willow Bark and Fruit Extracts.
Aloe Vera Extract provides soothing hydration.
Formulated using Orange, Lemon and Grapefruit.
Made in USA.