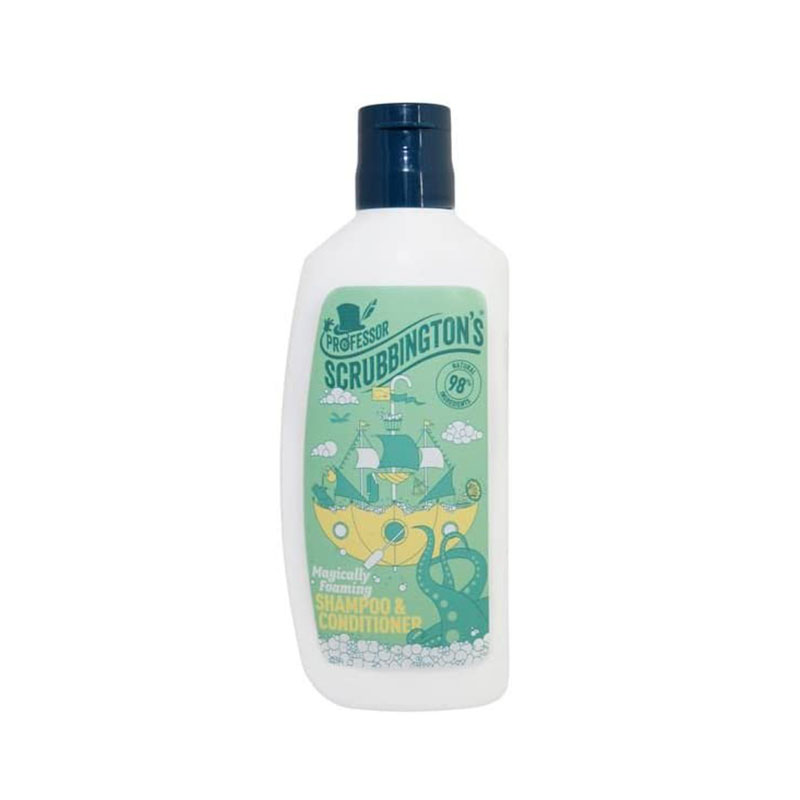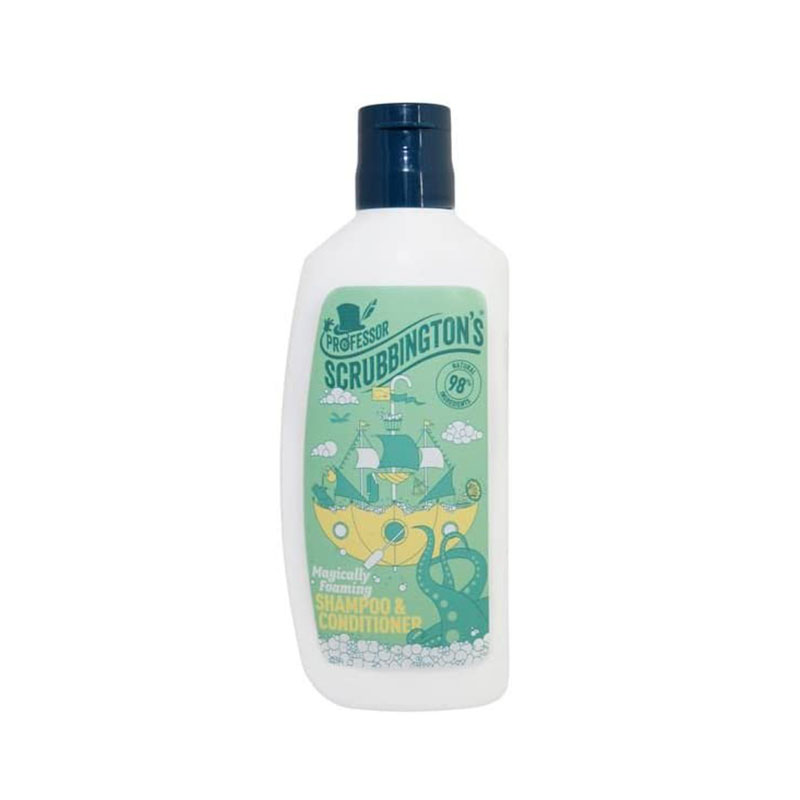 Professor Scrubbington's Magically Foaming 2 in 1 Shampoo & Conditioner 150ml
Scrub your locks smooth with magically foaming 2in1 Shampoo & Conditioner.
Foam that stays on small hands and is easy to apply, made with 98% natural ingredients
Including moisturising aloe vera, with a fresh, gender neutral fragrance and gently de-odourising,
Welcome to my emporium of clean - natural concoctions designed to help children wash themselves:
Smaller easy squeezebottles and foam that sticks to young hands reaching greasy and unruly locks better than any gel.
approximately 50 washes per bottle.
Absolutely no nasties for clean smooth locks with no need for a double dousing.
Made in Britain.