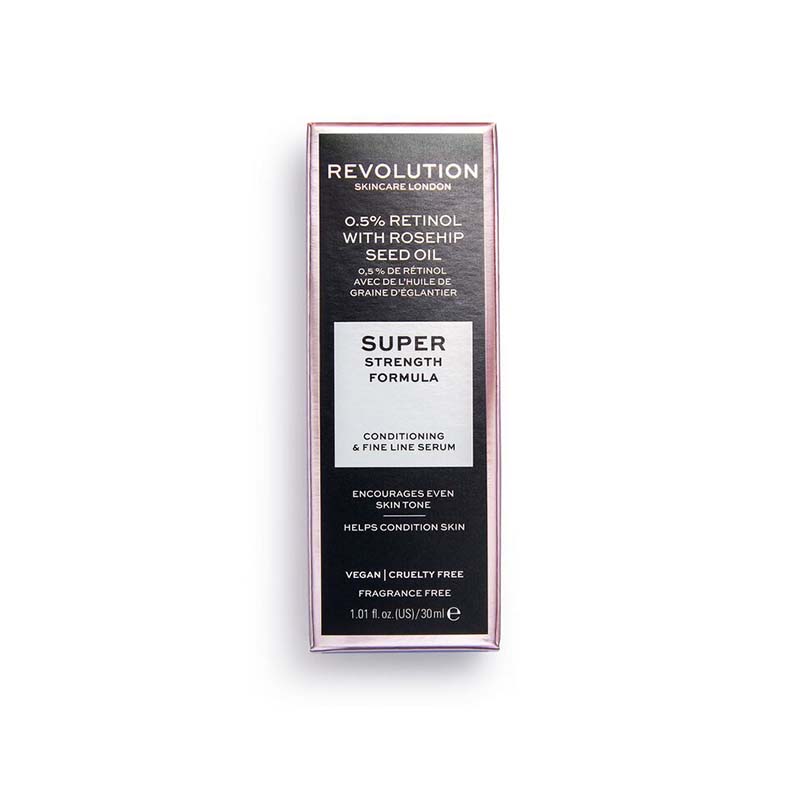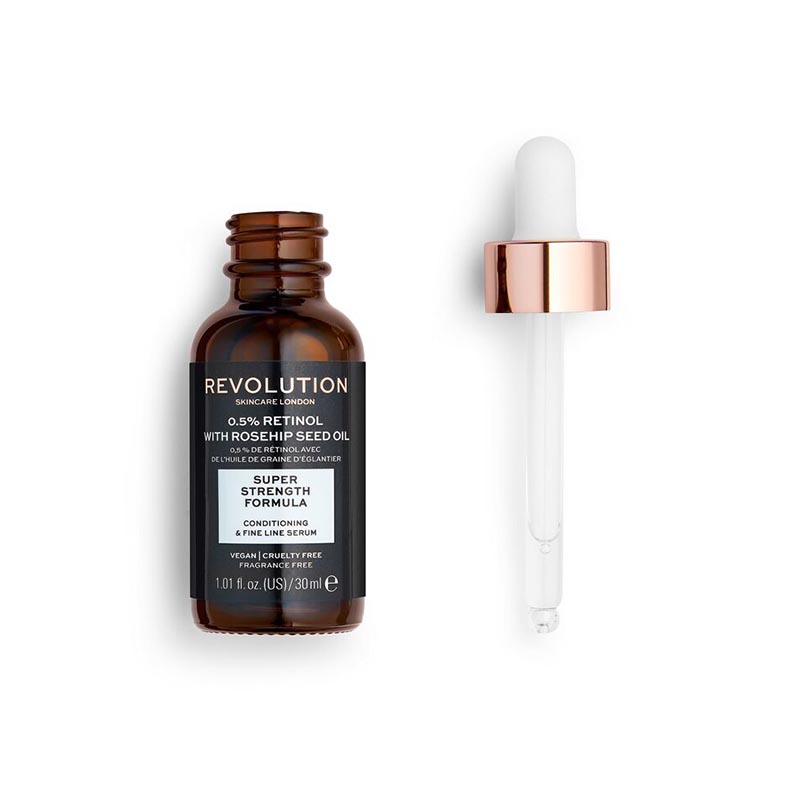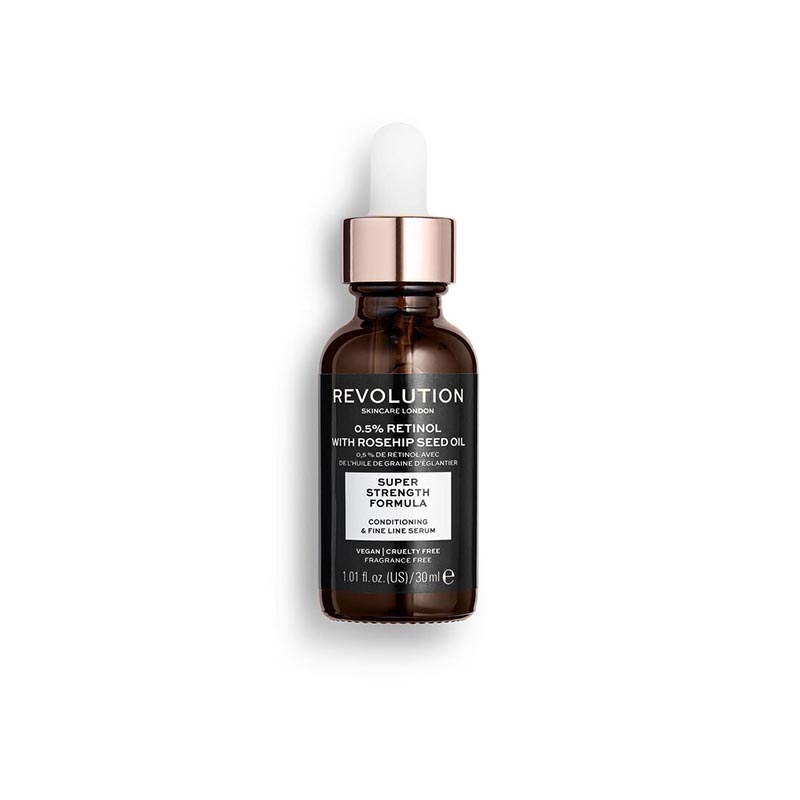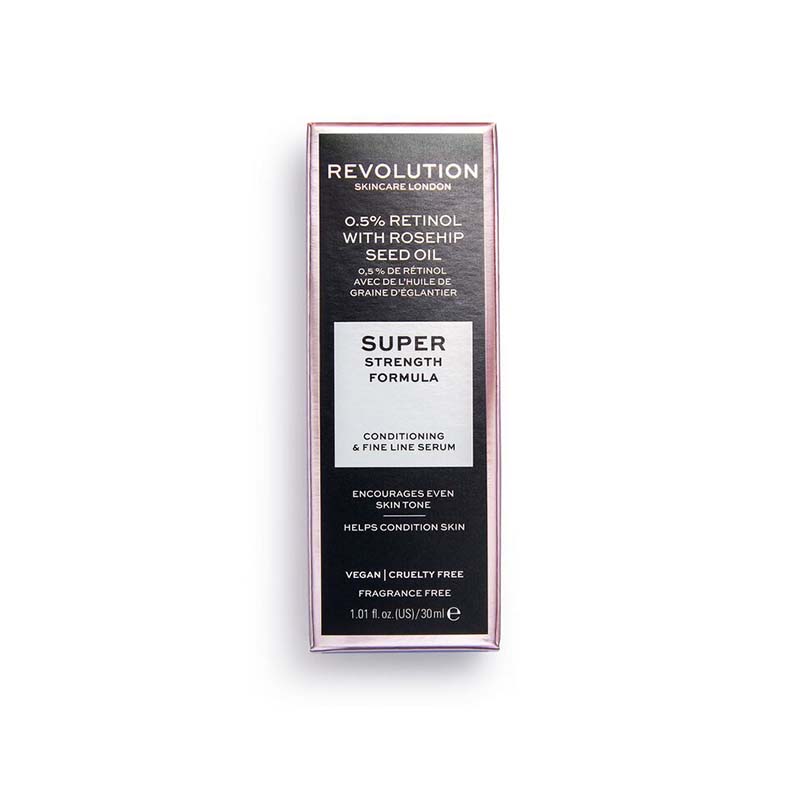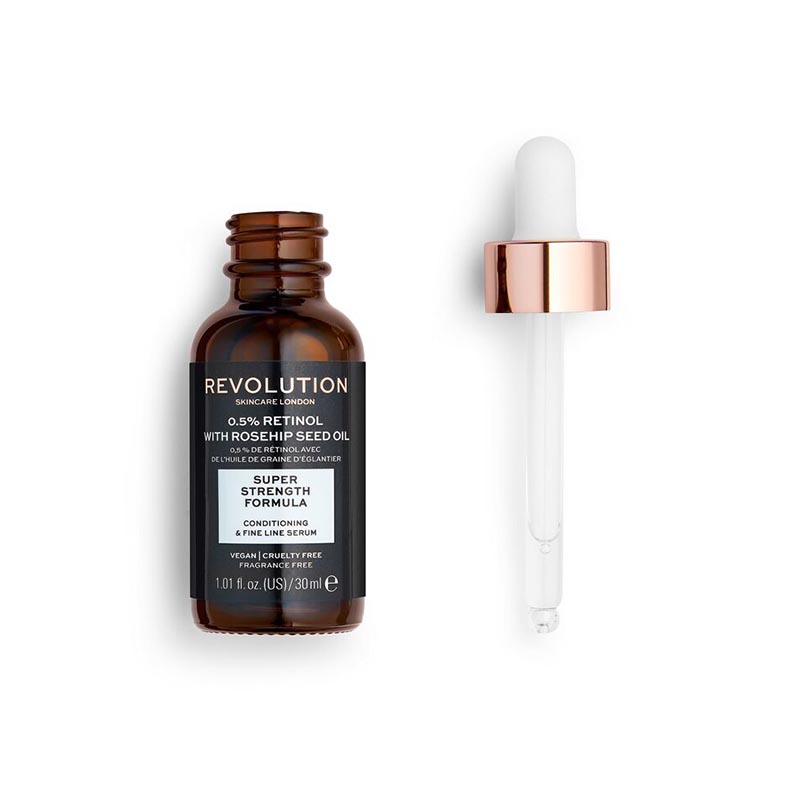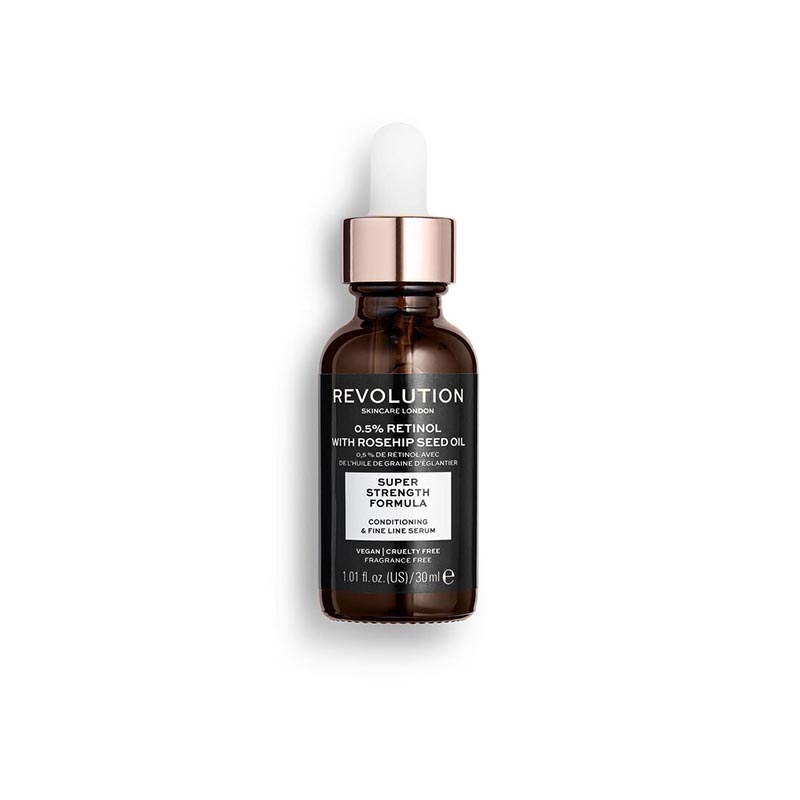 Revolution Skincare Extra 0.5% Retinol with Rosehip Seed Oil Super Strength Formula Serum 30ml
The Retinol Super Serum is here.
We're talking 0.5% of Retinol, the ingredient known for encouraging the natural cell turnover of your skin to reveal a smoother complexion and more even skin tone.
And we've combined it with Rosehip Seed Oil, for it's skin conditioning and hydrating properties.
Encourages even skin tone.
Helps condition skin.
Encourages a healthy complexion.
Cruelty free and vegan.
Made in UK.