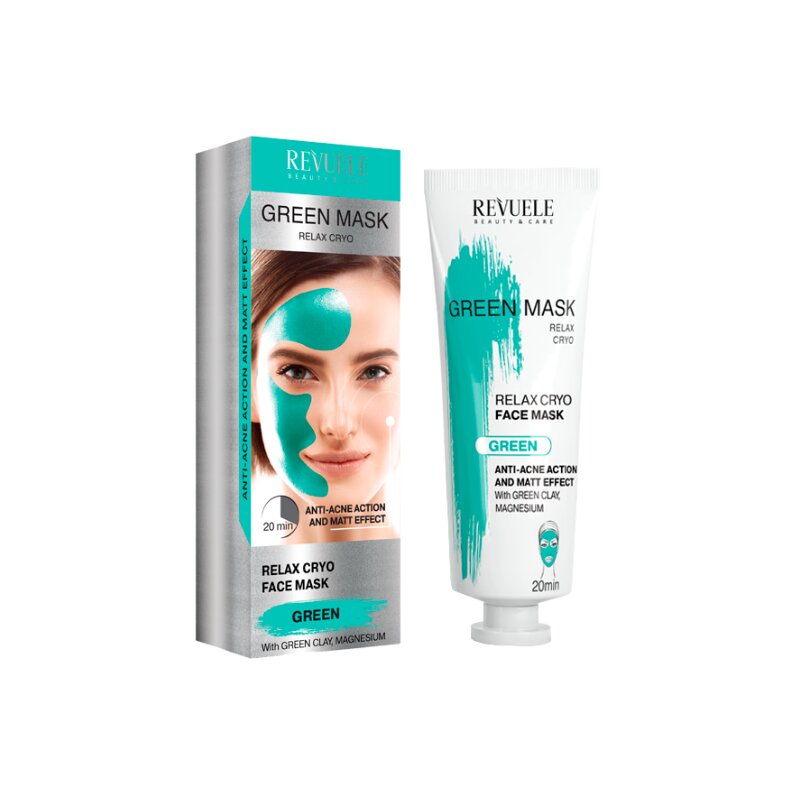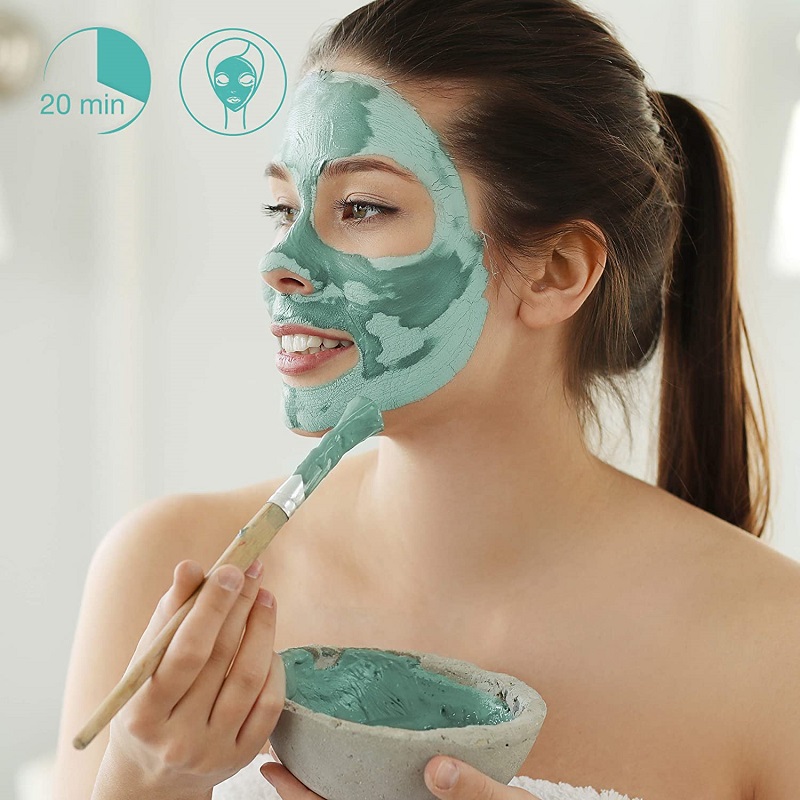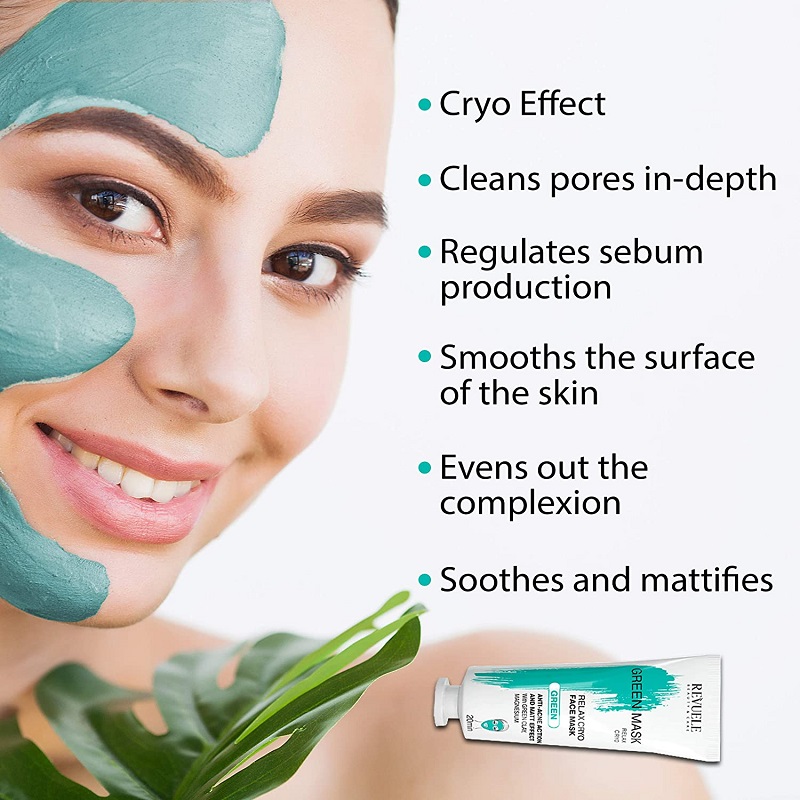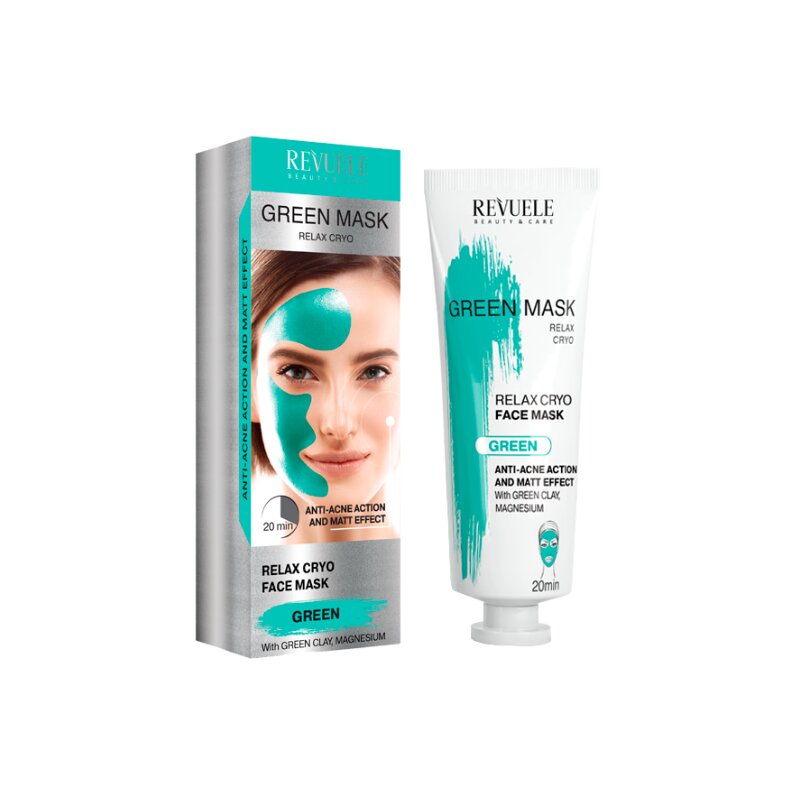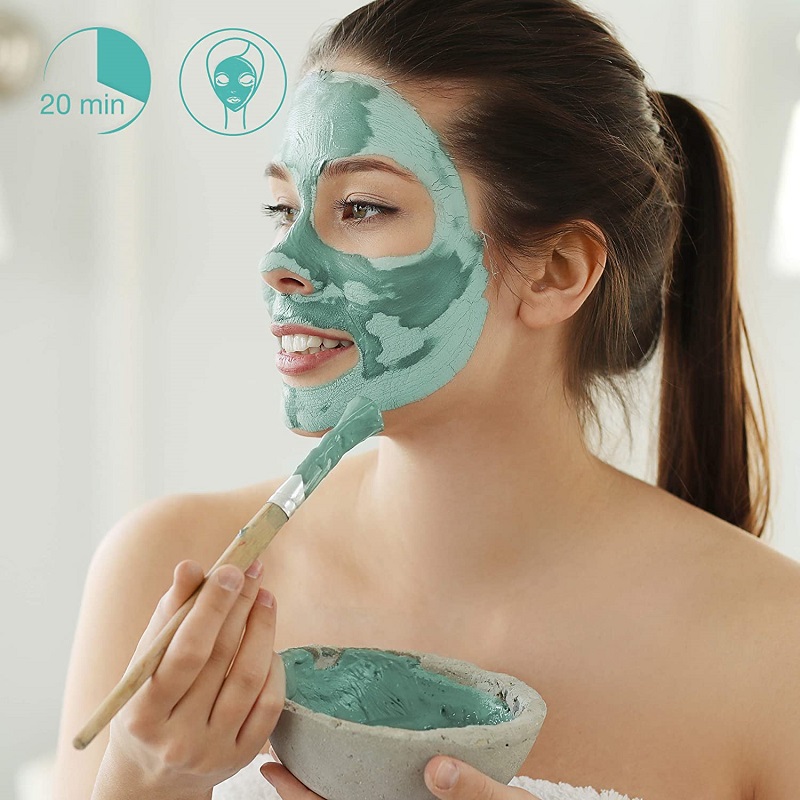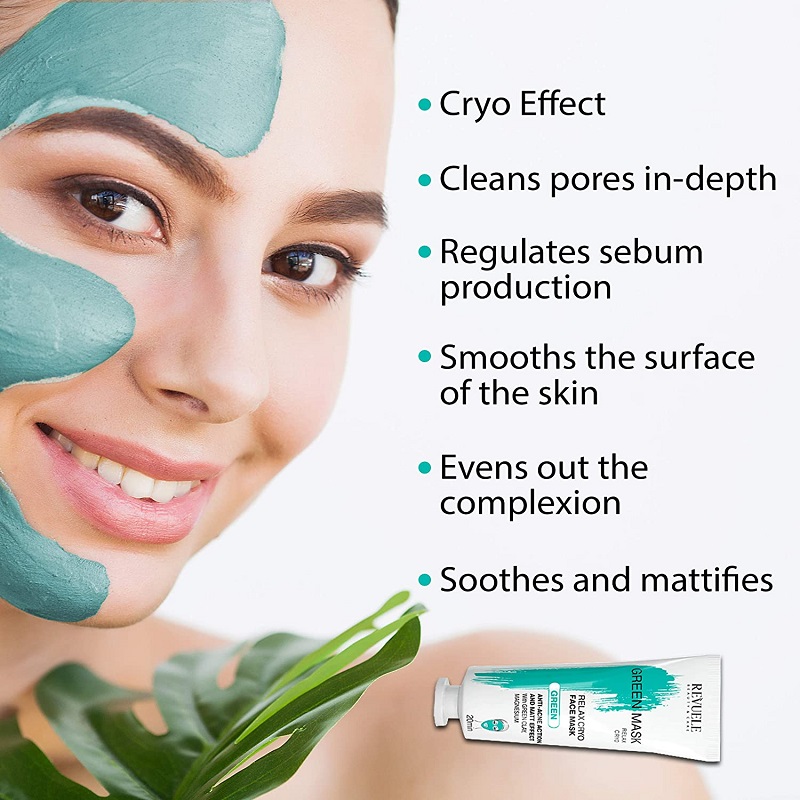 Revuele Beauty & Care Cryo Effect Green Face Mask 80ml
Discover the secret of transformation with the magic of the green mask!
This deep cleansing agent will give your skin elegance beauty, unrivaled softness and natural radiance.
Hydrated, nurtured, shining with natural energy.
Your skin will become elastic and toned.
The mask contributes to the deep exfoliation to the narrowing of the pores and the sebum reduction.
The Zinc Oxide improves the condition of the skin and activates the regeneration of its cells.
The Bisabolol smooths the surface of the skin and evens out the complexion.
Cryo complex based on Menthol instantly tightens the skins and tones the skin.
The Relaxing properties of the Lavender Oil will immerse you into the world of SPA.
Your skin will be rested and glowing.
Your skin will be toned and rested.
Made in European Union (EU).