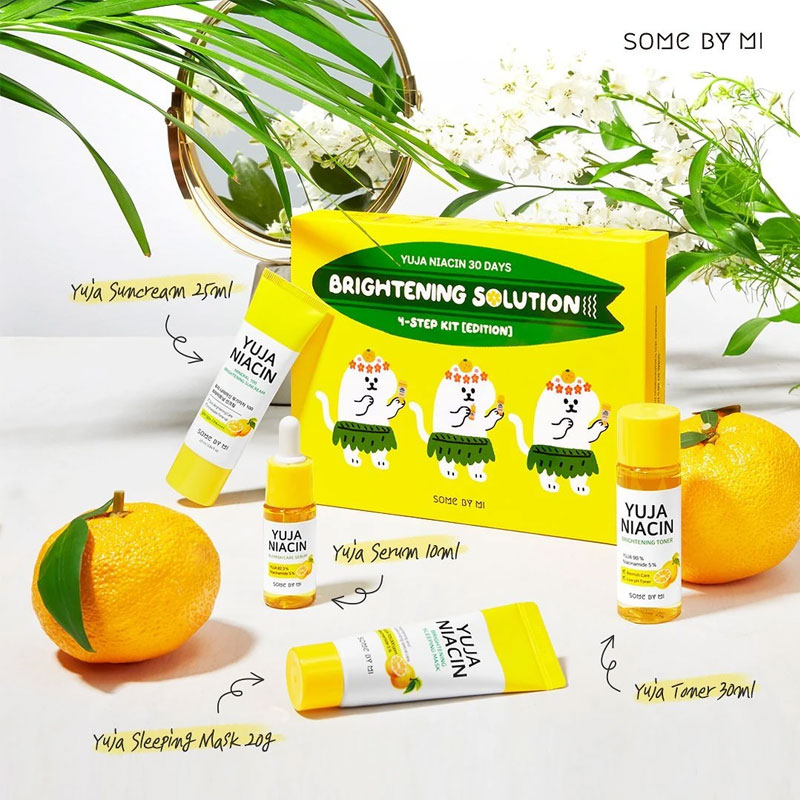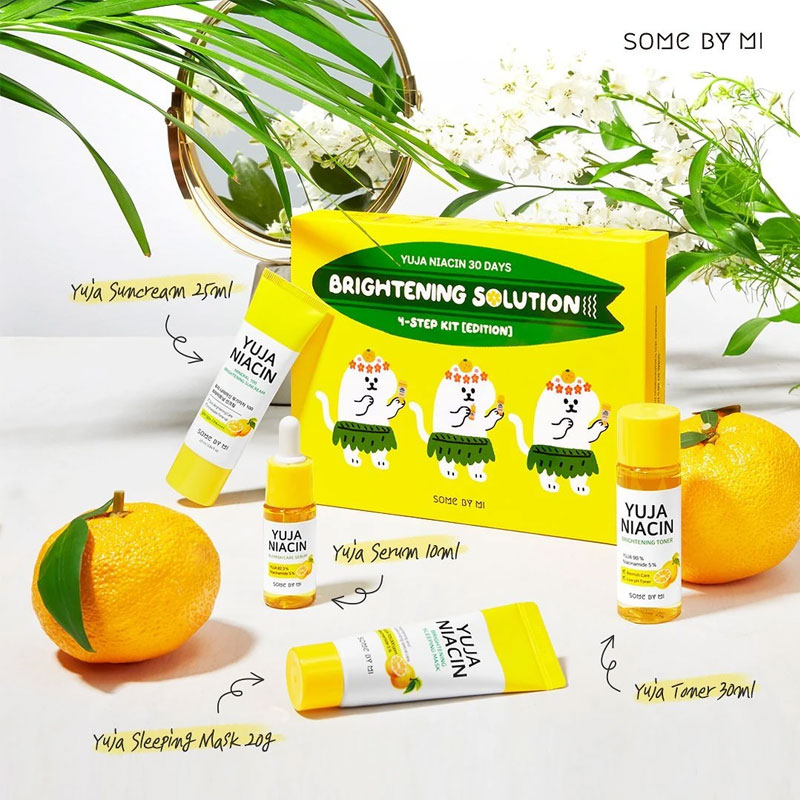 SOME BY MI Yuja Niacin 30 Days Brightening Solution 4-Step Kit
Yuja Niacin 30 Days Miracle Brightening Toner 30ml
Yuja Niacin 30 Days Blemish Care Serum 10ml
Yuja Niacin Brightening Sleeping Mask 20g
Yuja Niacin Mineral 100 Brightening Sun cream 25ml
A dual functional set products: Whitening + Anti-wrinkle.
Brightens up skin with Glutathione and Arbutin.
Niacinamide.
Made in Korea.