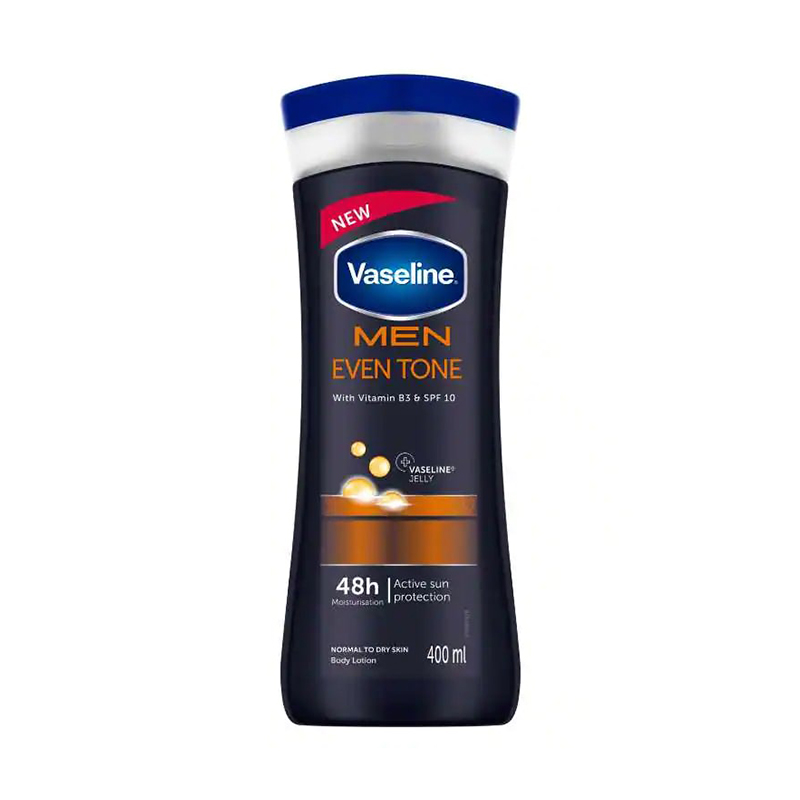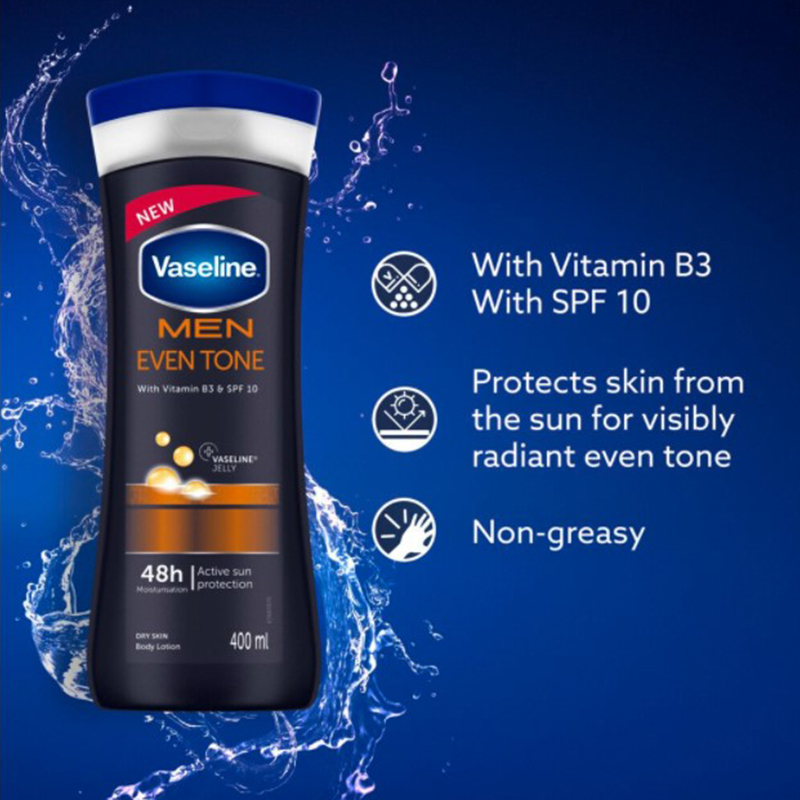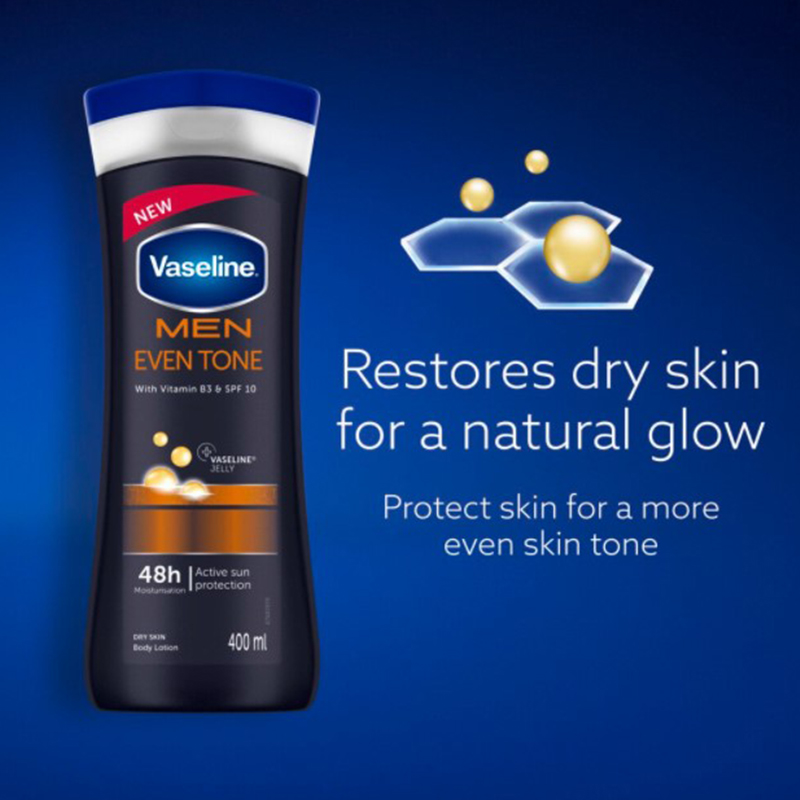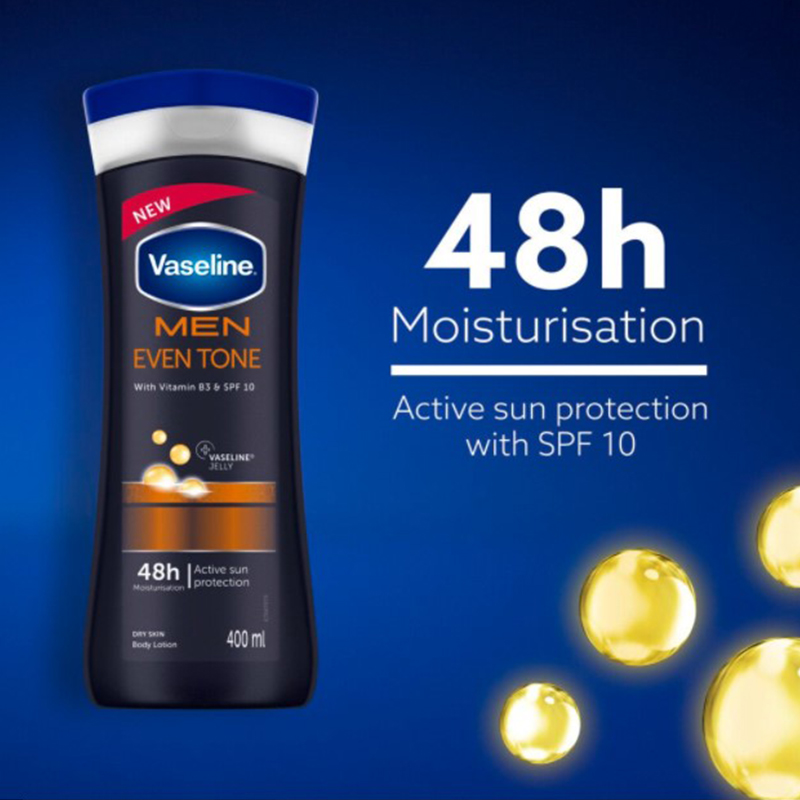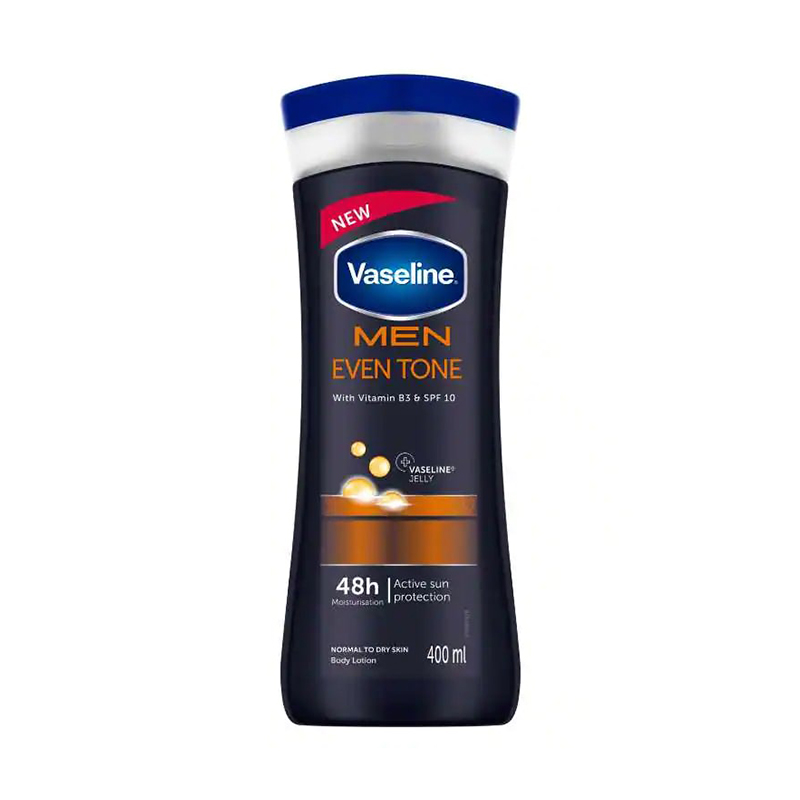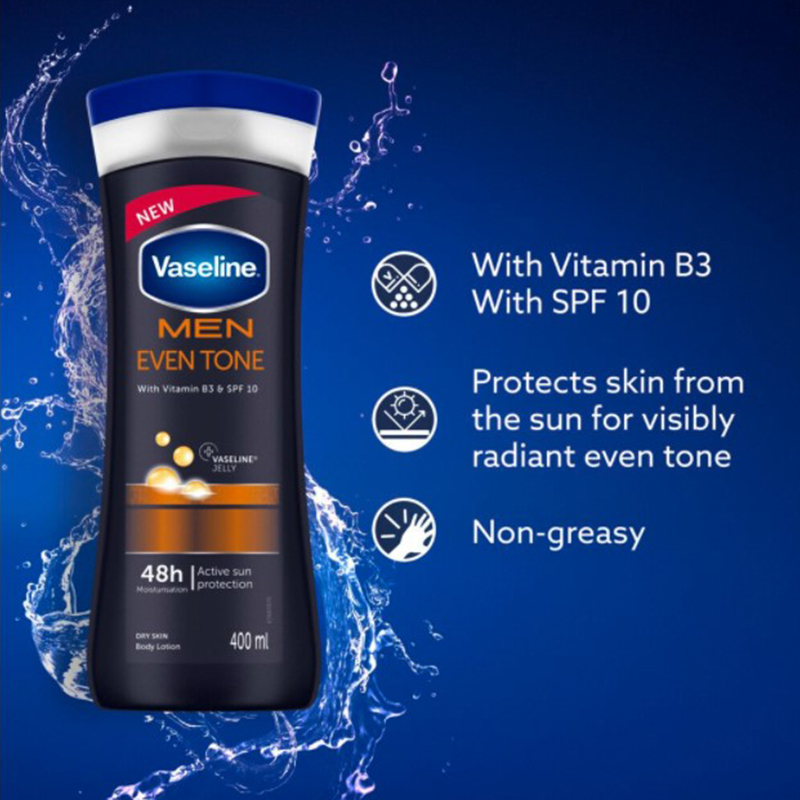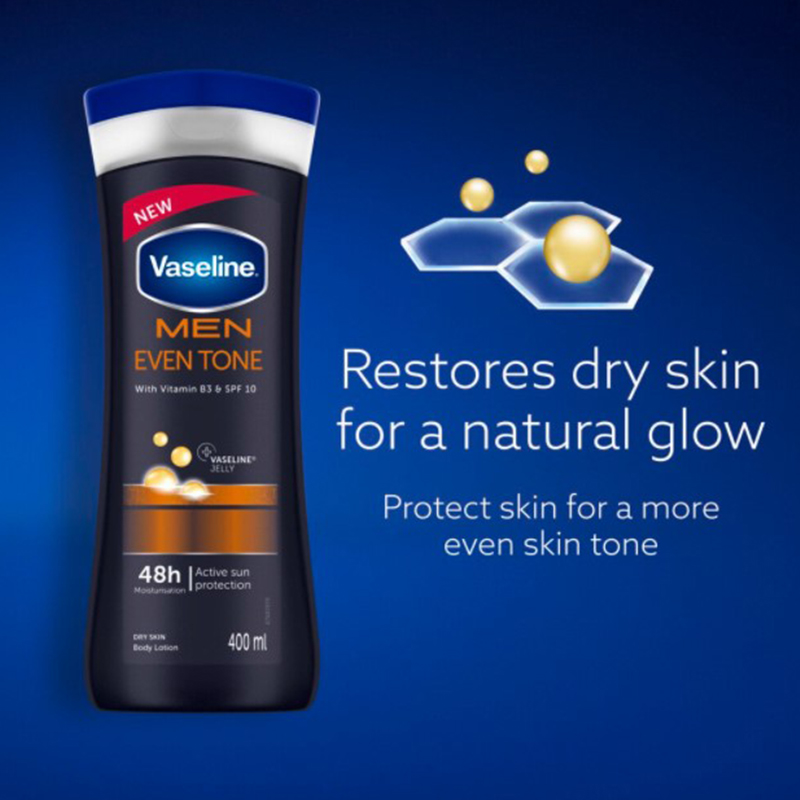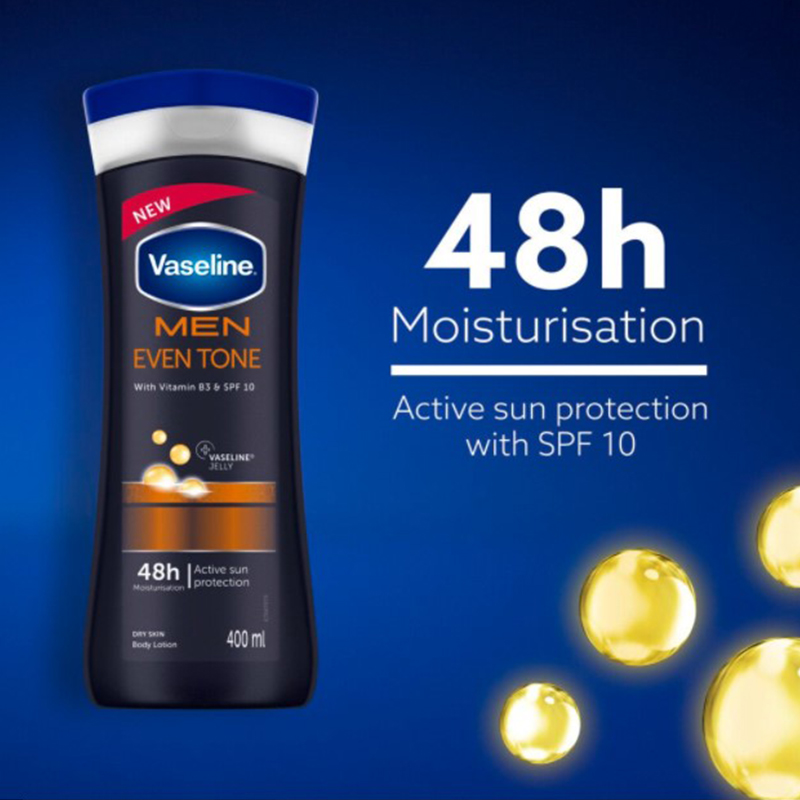 Vaseline Men Even Tone Active Sun Protection Body Lotion 400ml - SPF 10
Vaseline men spf 10 even tone body lotion is tailor-made for men's skin care.
Helps to provide real moisturising for uneven and dry skin.
Light, fast absorbing moisturising lotion with a non-greasy feel.
Don't need to suffer dry, patchy skin.
This body lotion calms and soothes dry, irritated skin leaving your skin feeling cool and smooth.
Suitable for normal to dry skin.
Imported from UK.