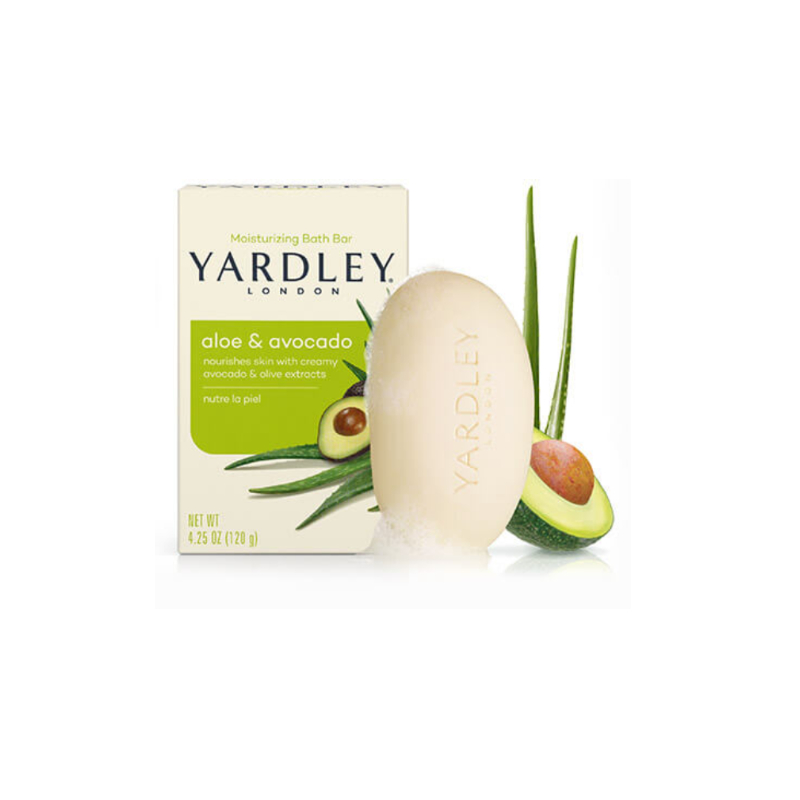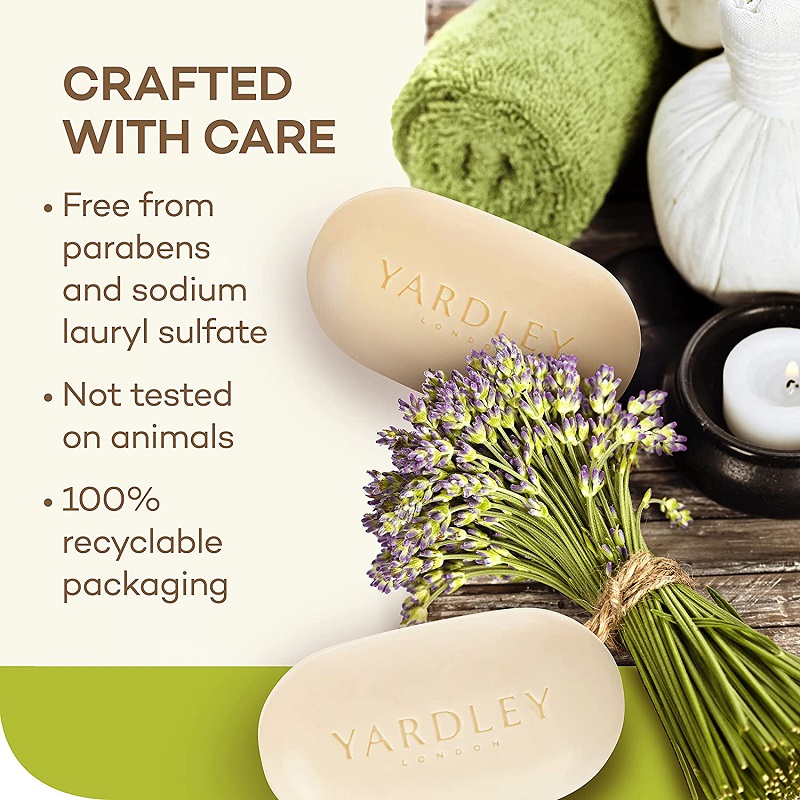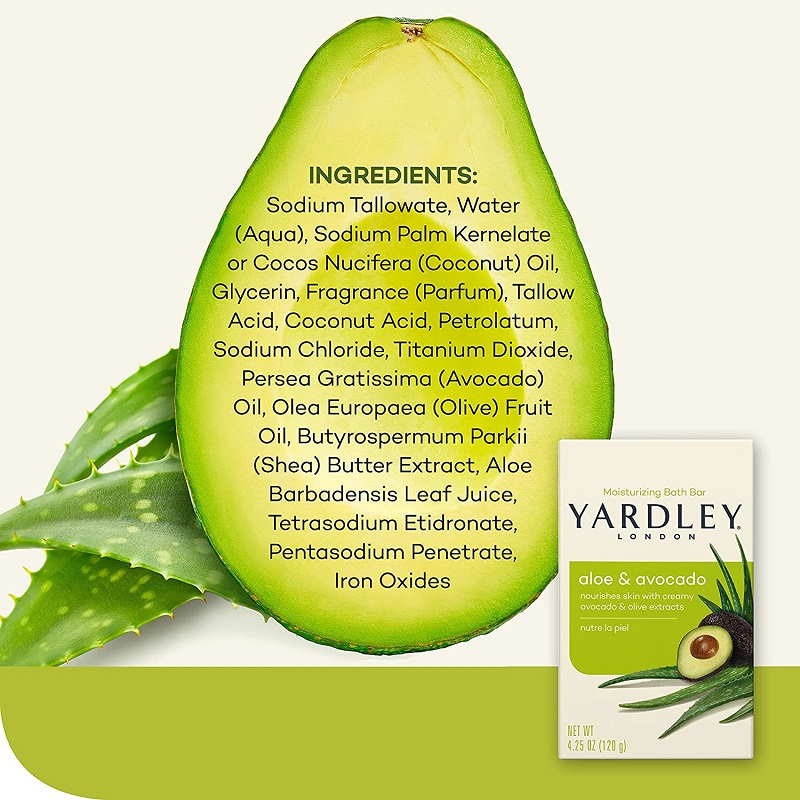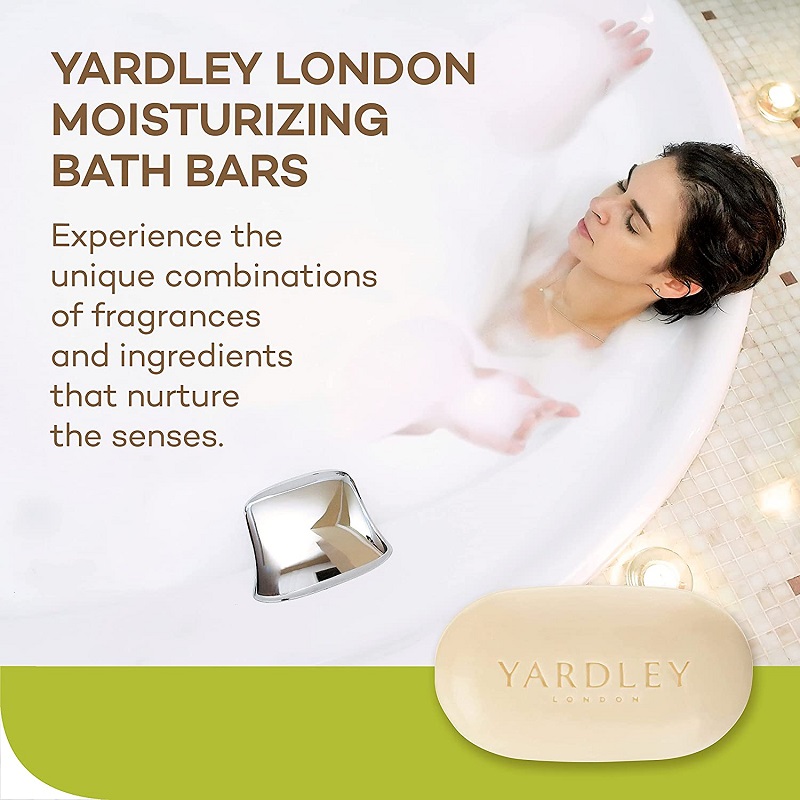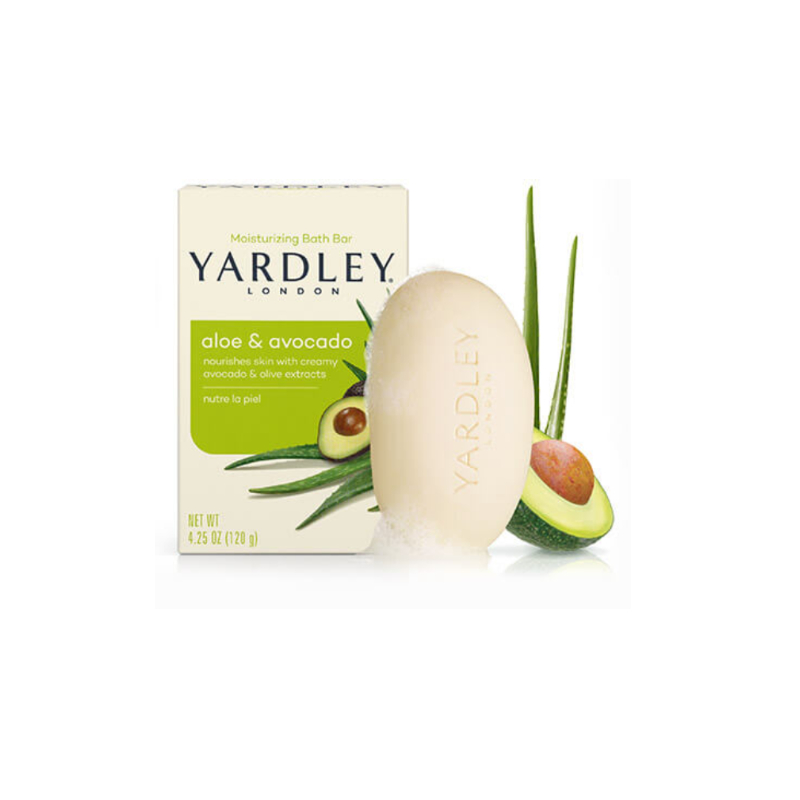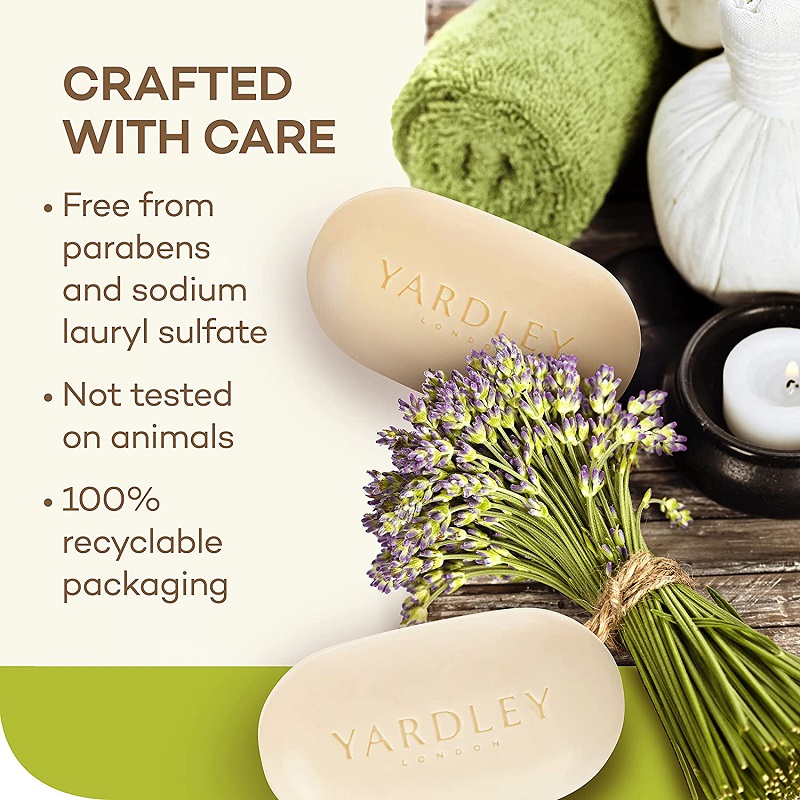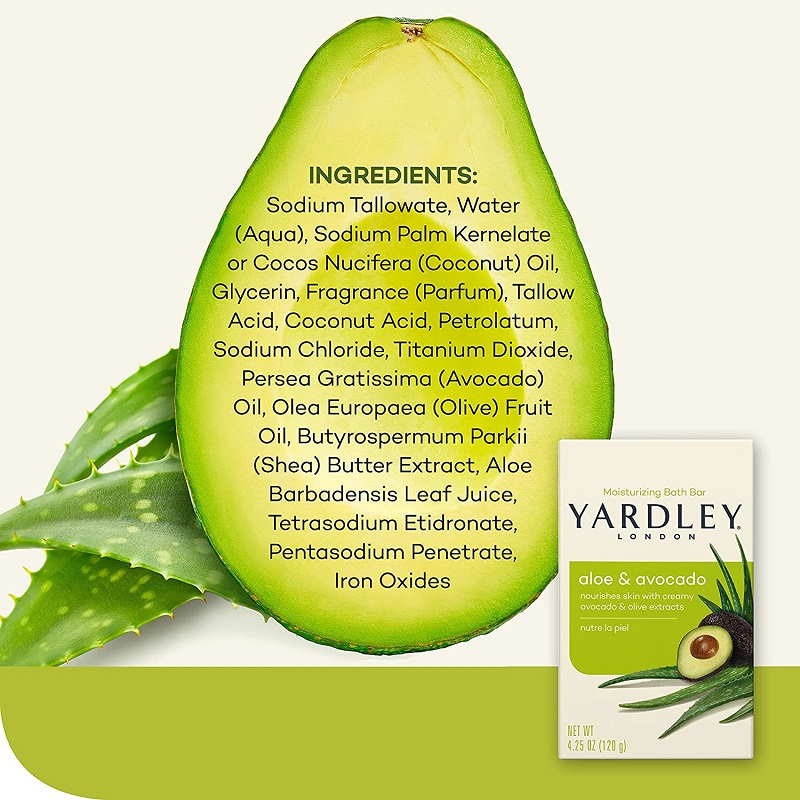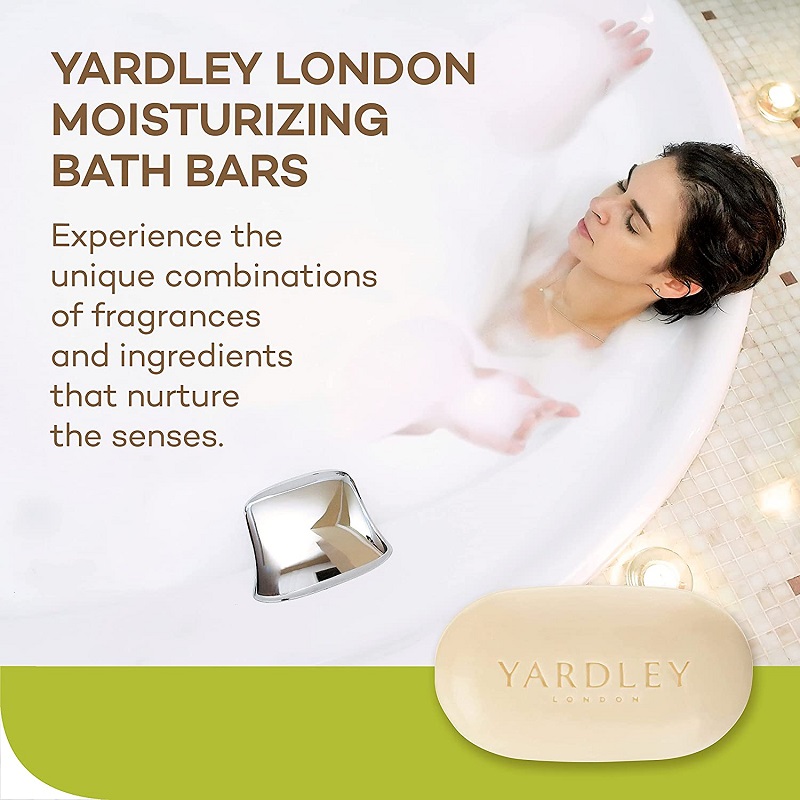 Yardley London Aloe & Avocado Moisturizing Bath Bar 120g
Wash off for a fresh take on the day with this luxurious blend of aloe essence, creamy avocado and olive extracts.
These moisturizing elements complement its refreshing herbal and citrus scent leaving you with a luxurious freshness that completely satisfies.
This product is free of Parabens, Sodium Lauryl Sulfate and is never tested on animals.
Made in USA.