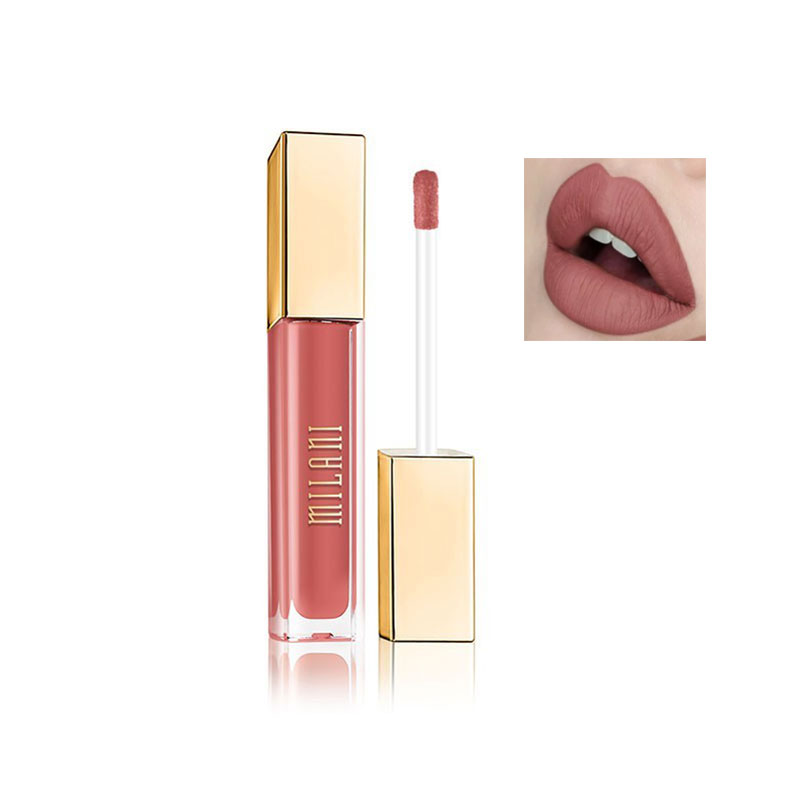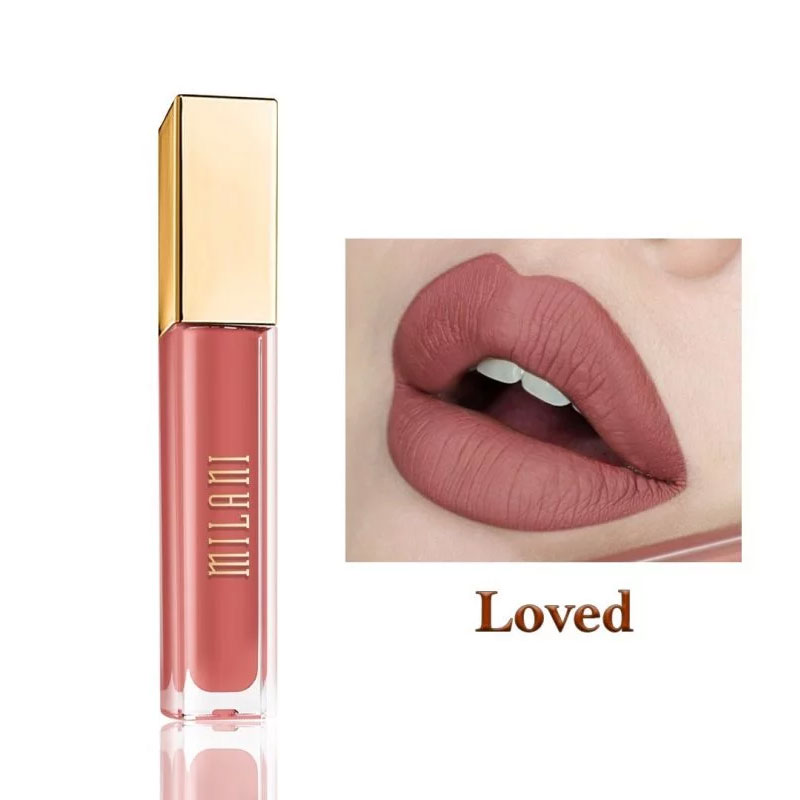 Milani Amore Matte Lip Creme 6g - 12 Loved
Download The MallBD app for IOS and ANDROID
This revolutionary, highly saturated liquid-to-matte formula dries to a soft, velvety finish for fuller-looking lips.
Its double-sided, flexible plush applicator hugs the contours of lips, working to lock in bold, opaque color.
Non-sticky, smooth and ready for all-night wear (up to 16 hours!).
Made in USA.
Color may vary depending on skin tone.
Using the Amore Matte Lip Crème's double-sided plush applicator, glide the liquid matte across your lips smoothly, starting at the cupid's bow in a criss-cross pattern, then along the outer corners of lips, and the bottom of lip. Next, fill in the rest of the lips as if you are connecting-the-dots.
By: Dipa

Submitted: 02 Apr 2023

❤️❤️❤️
Replied By MallBD

Hello Ma'am ^_^ Thank you so much for sharing your feedback with us. We are glad to know that you loved our product. We hope to serve you more in future - The Mall Team.

By: FaRzana

Submitted: 27 Dec 2022

Worth it ❤️
Replied By MallBD

Hello Ma'am ^_^ Thank you so much for sharing your feedback with us. We are glad to know that you loved our product. We hope to serve you more in future - The Mall Team.

By: Tania

Submitted: 23 Sep 2022

Just fell in love 🤍
Replied By MallBD

Hello Ma'am ^_^ Thank you so much for sharing your feedback with us. We are glad to know that you loved our product. We hope to serve you more in future - The Mall Team.

By: Rubaya

Submitted: 03 Apr 2022

Awesome
Replied By MallBD

Hello Ma'am ^_^ Thank you so much for sharing your feedback with us. We are glad to know that you loved our product. We hope to serve you more in future - The Mall Team.

By: Rubaya

Submitted: 03 Apr 2022

Milani-loved
Replied By MallBD

Hello Ma'am ^_^ Thank you so much for sharing your feedback with us. We are glad to know that you loved our product. We hope to serve you more in future - The Mall Team.

By: Rejwan

Submitted: 29 Oct 2020

Excellent
Replied By MallBD

Hello Sir ^_^ It's so kind of you that you shared you experience with us. Thank you - The Mall Team. -