VIP CARD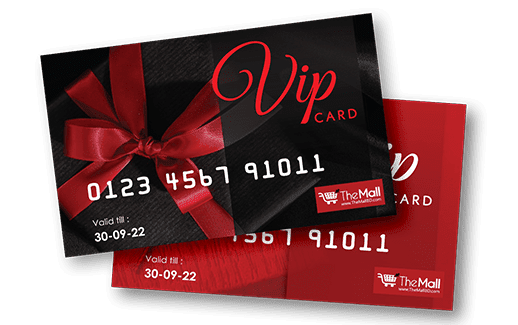 RULES & REGULATIONS OF VIP CARD
The Vip card can only be used by the person on whose name the card has been issued to.
This card is valid only at The Mall and other corporate clients affiliated with The Mall.
For redemption of the VIP card, minimum purchase of BDT 10,000 Tk must be done in a year.
Lost card can be replaced with the payment of BDT 200tk.
Use of this card constitutes acceptance of terms & conditions of The Mall and regulations issued thereunder as may be amended from time to time. The Mall reserves the right to change the benefits and rules of membership without prior notice.
Because You're a VIP

You earn 1 point for every 100 Tk. spent

Good things happen to the Mall VIP members!
Shop to start earning!
GENERAL
LOYALTY
VIP

Points per 100Tk.

1 point
1 point
1 point

Birthday Gift

Seasonal Savings

Early Access to Products

Exclusive Events

Purchase Rewards
(Using Voucher Code)

Surprise Gifts

Express Delivery
***Terms & Conditions Applied.***