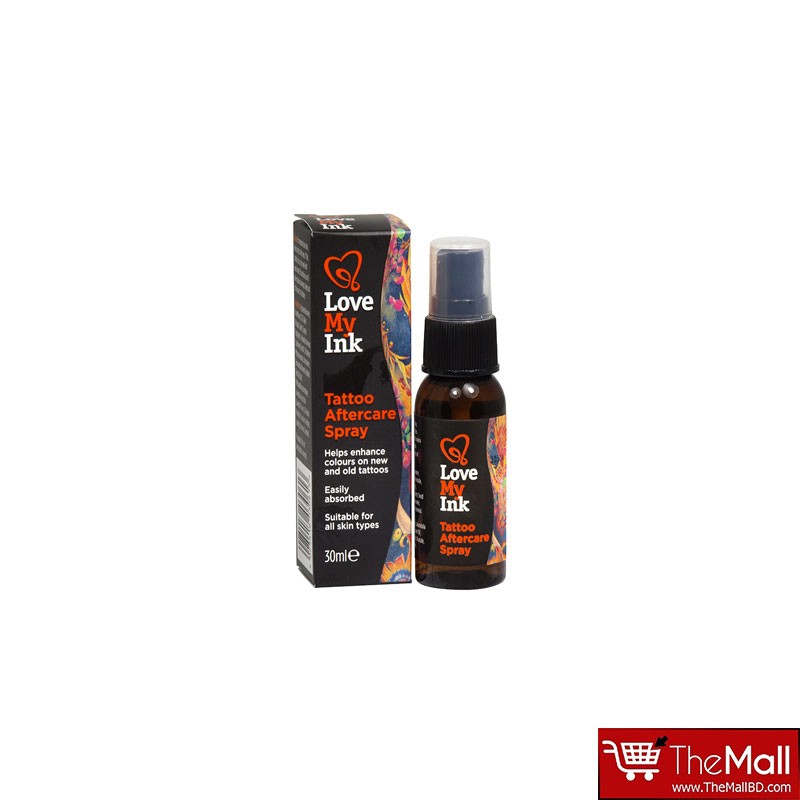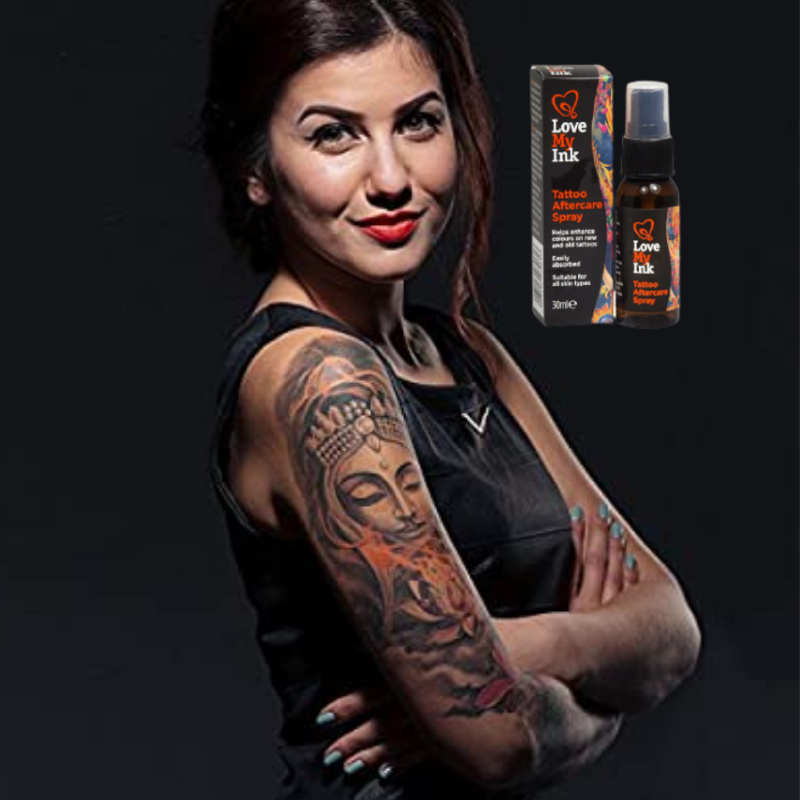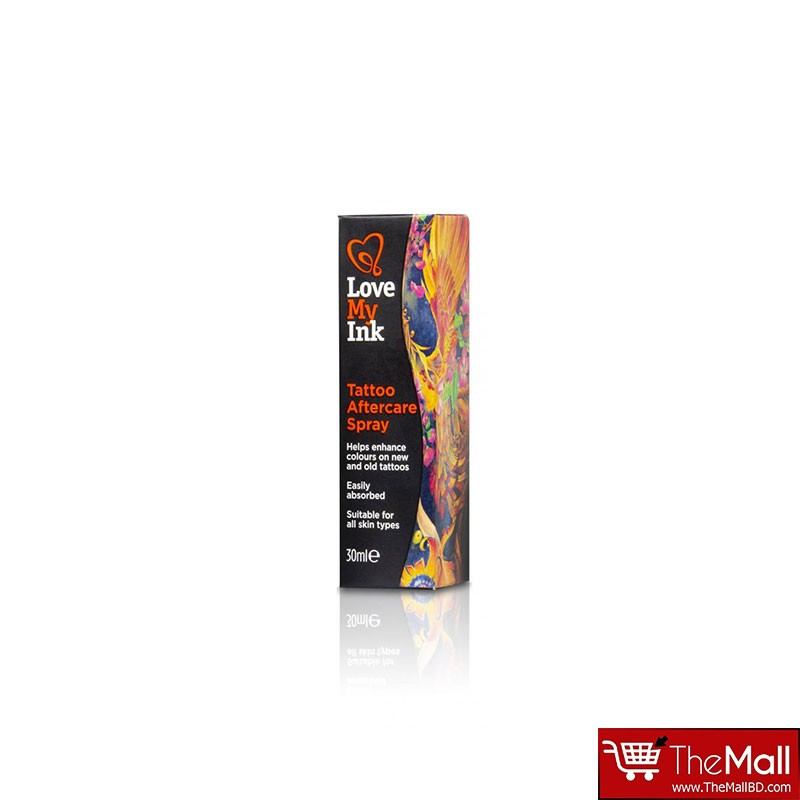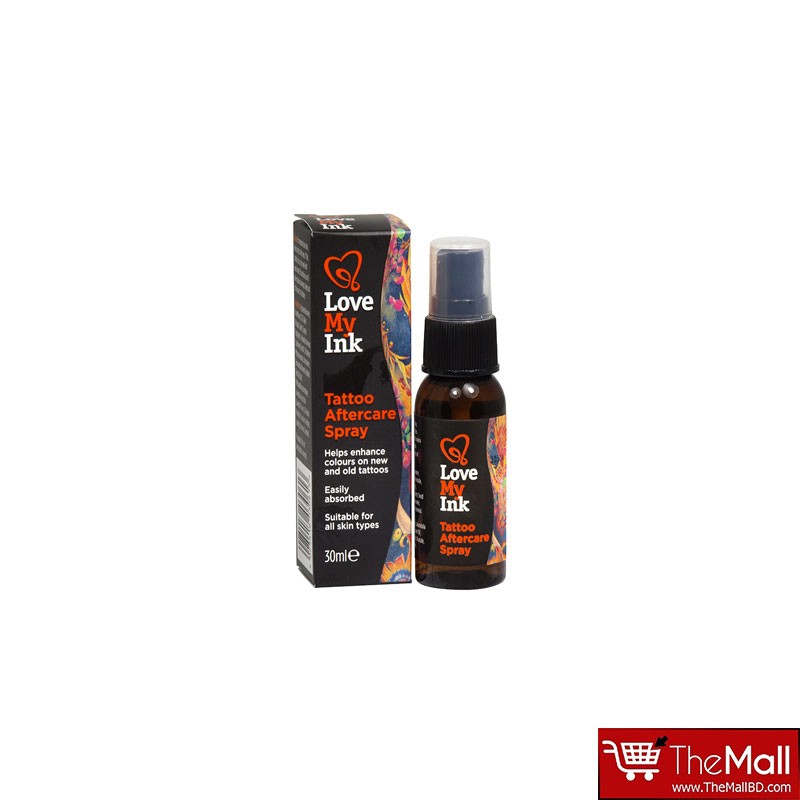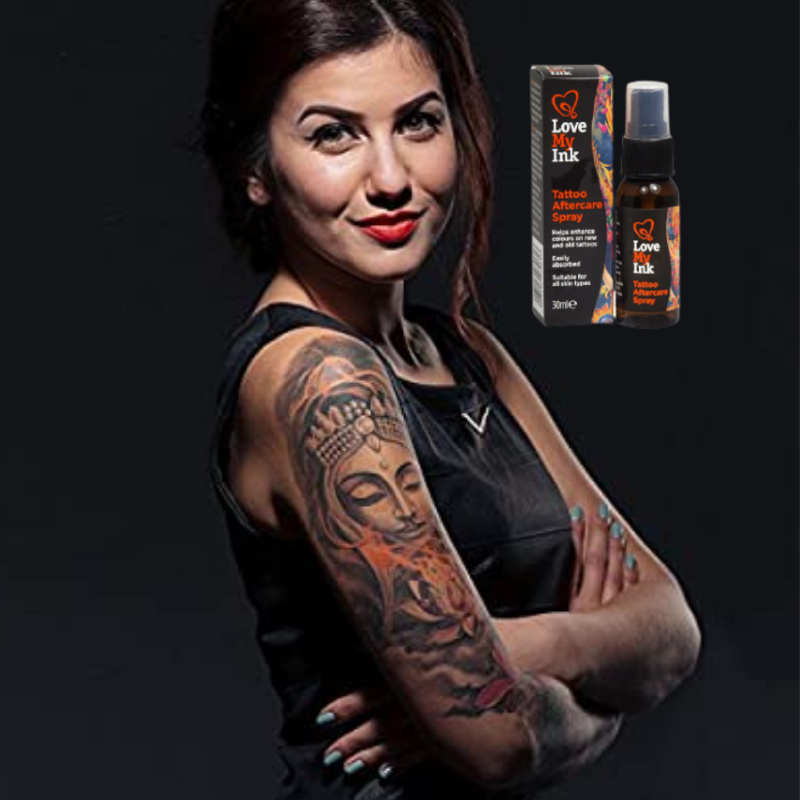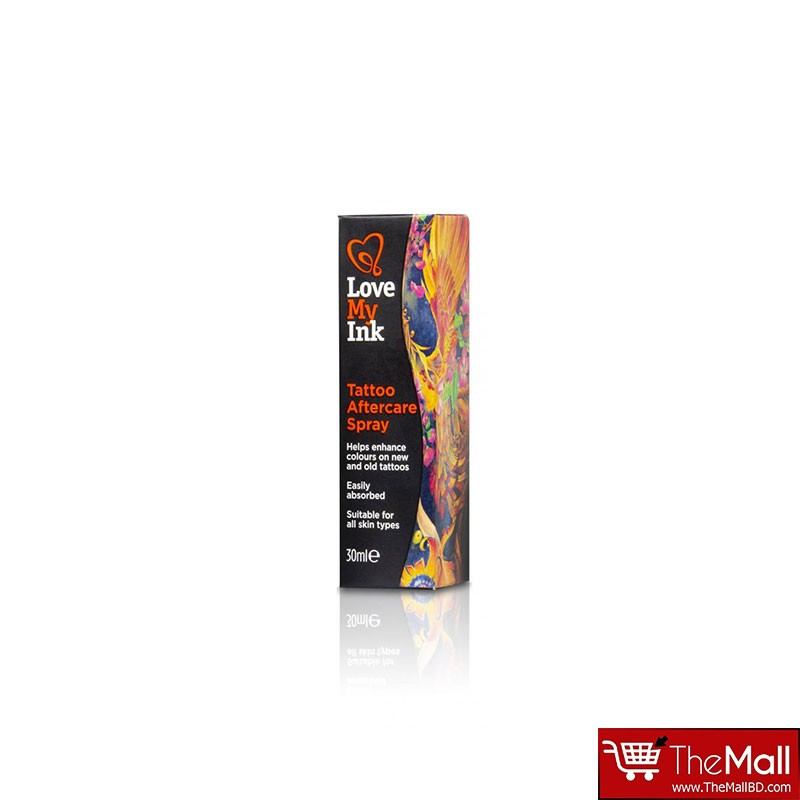 Love My Ink Tattoo Aftercare Spray 30ml
This will not only help to moisture and soften the skin but also assist in the regeneration of the skin.
This unique tattoo aftercare spray includes a selected blend of skin nourishing actives.
With added UV agents, this helps protect the colours from fading, so you can continually love your tattoo.
Non-greasy easily absorbed tattoo enhancer created to help maintain the colour vibrancy of your body art.
Made in England.