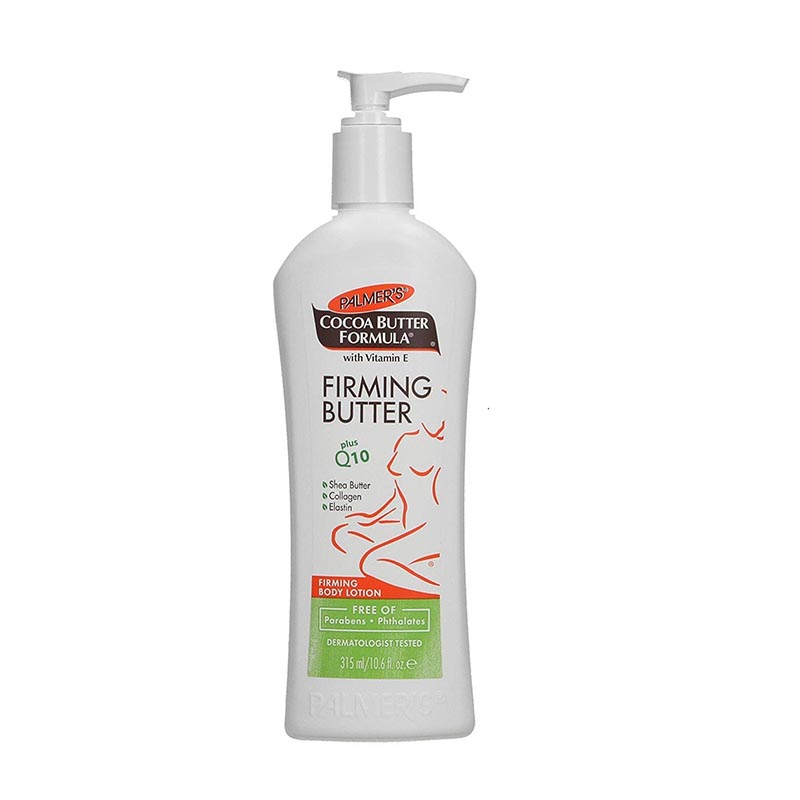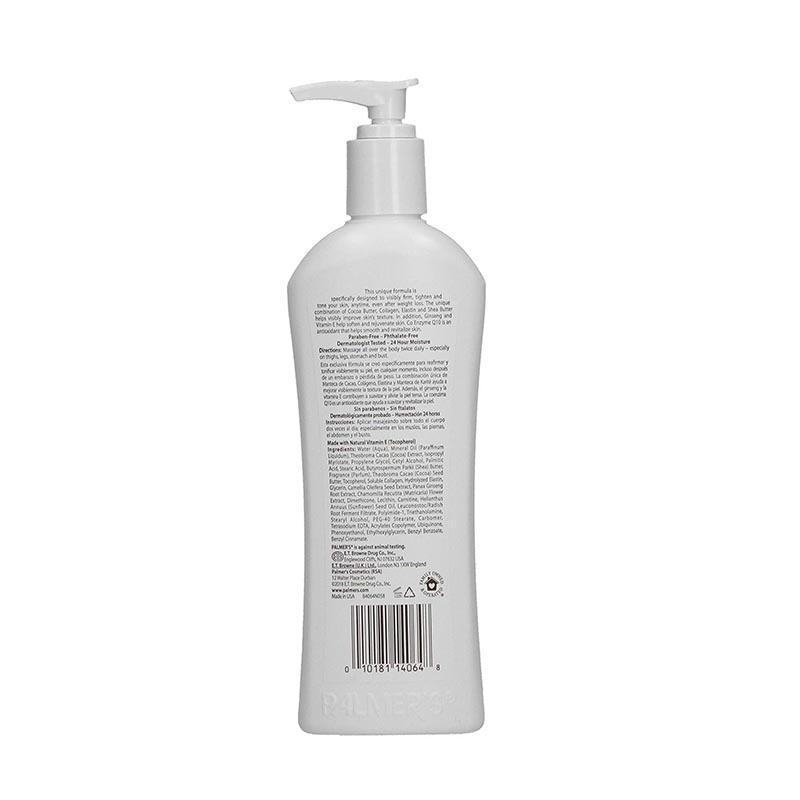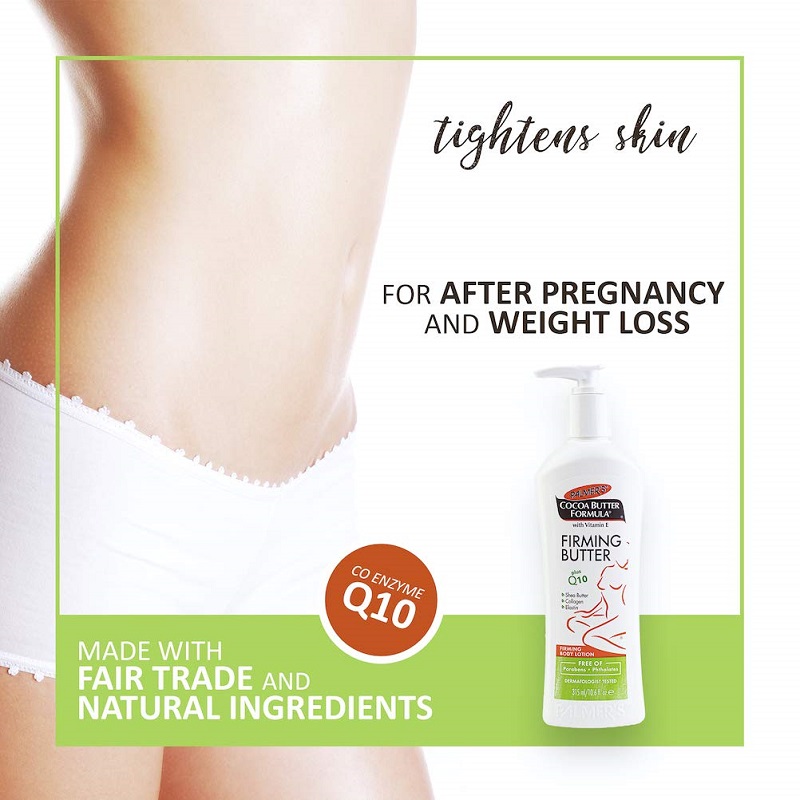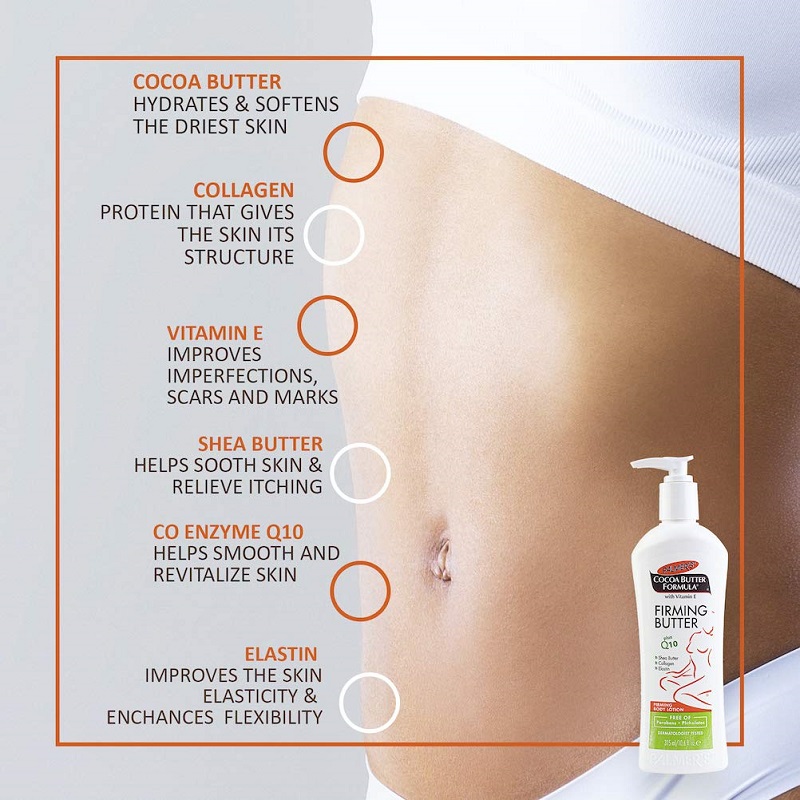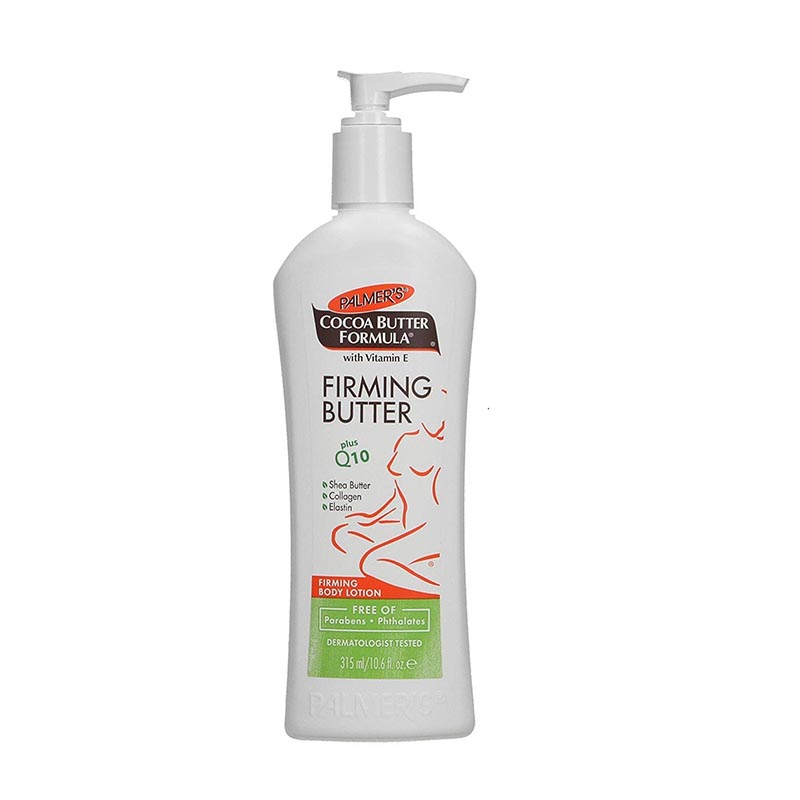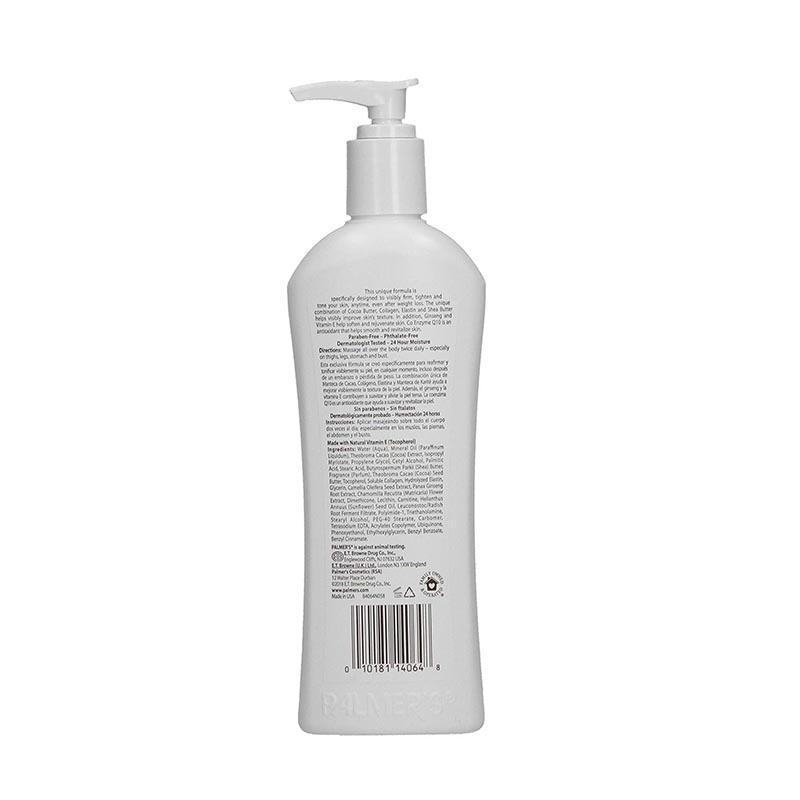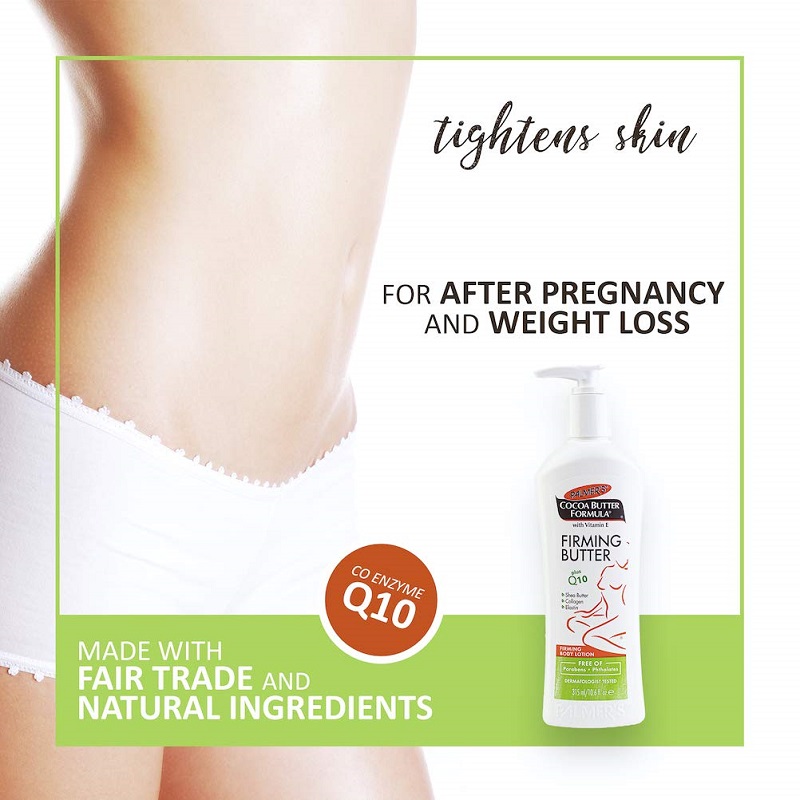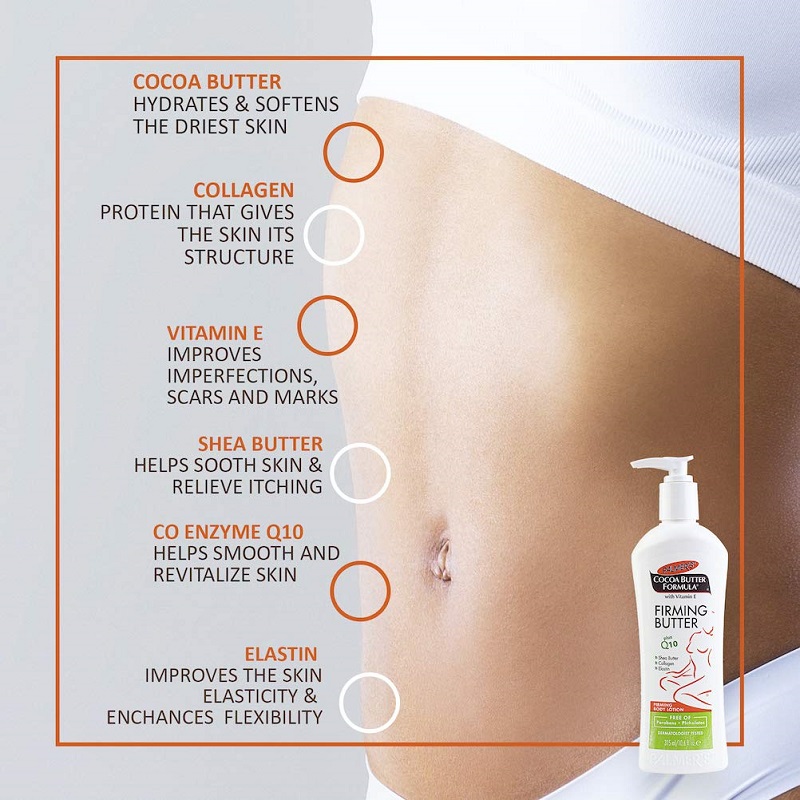 Palmer's Cocoa Butter Firming Body Lotion With Vitamin E 315ml
Lotion formula Allows the skin to form a tight-fitting slack as often as desired.
The delicate lotion absorbs into the skin quickly.
Enriched with Cocoa Butter and help tighten and rejuvenate your skin smooth.
Hydration And protect skin from dryness with a value of Shea Butter.
Combining a mixture of Co-enzyme Q10 helps the skin regularly.
Smooth natural your skin looks so fitting into a soft and smooth to the touch, ideal for through childbirth.
Made In USA.