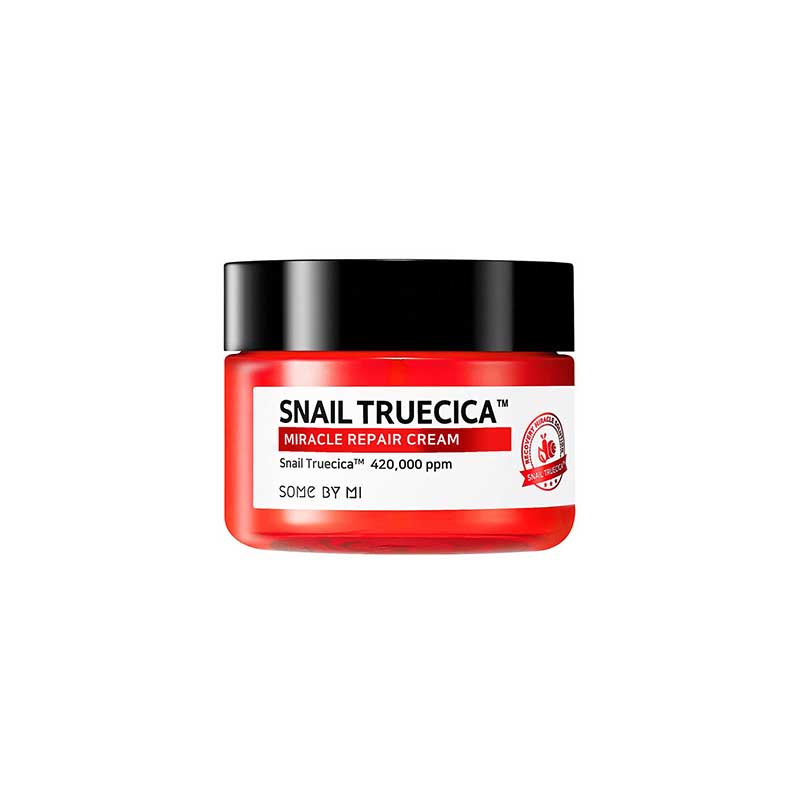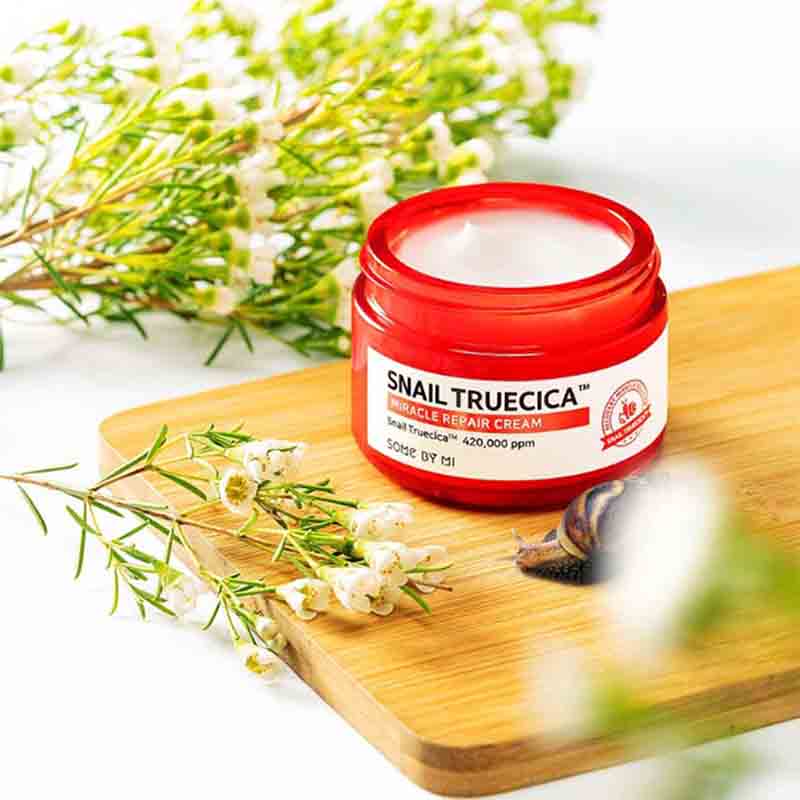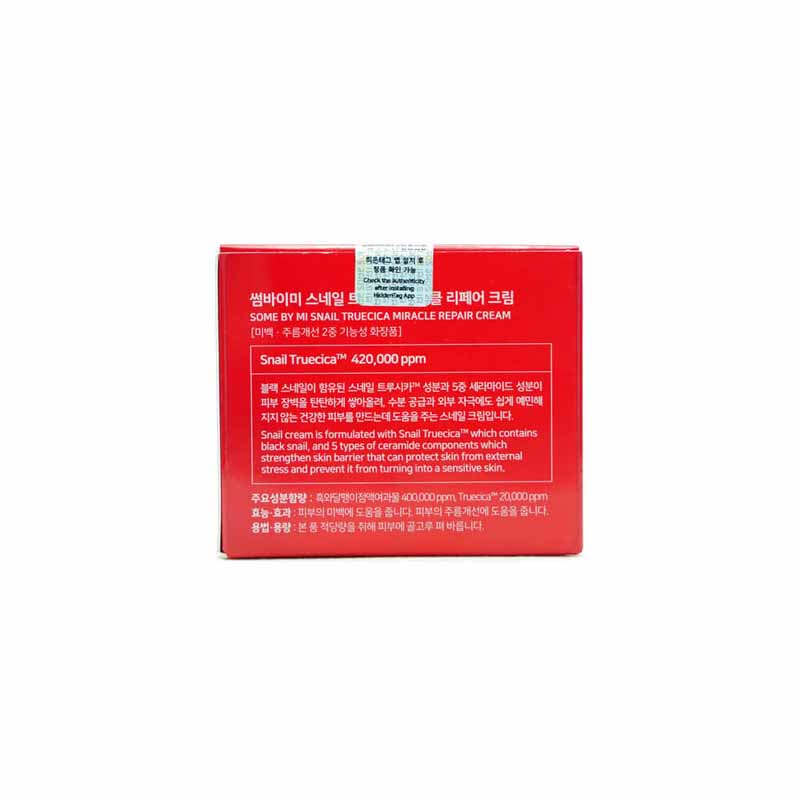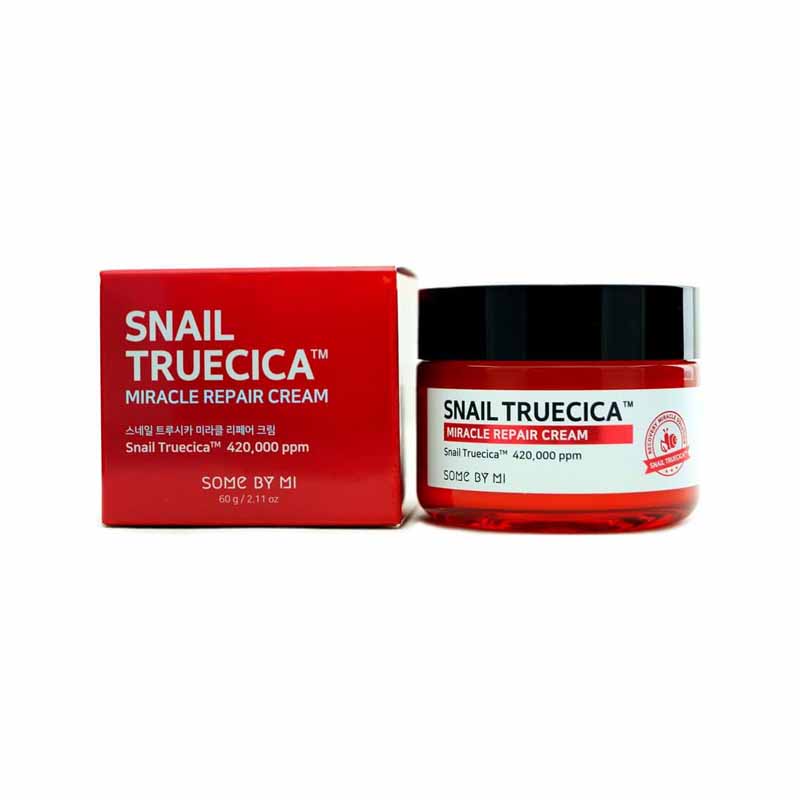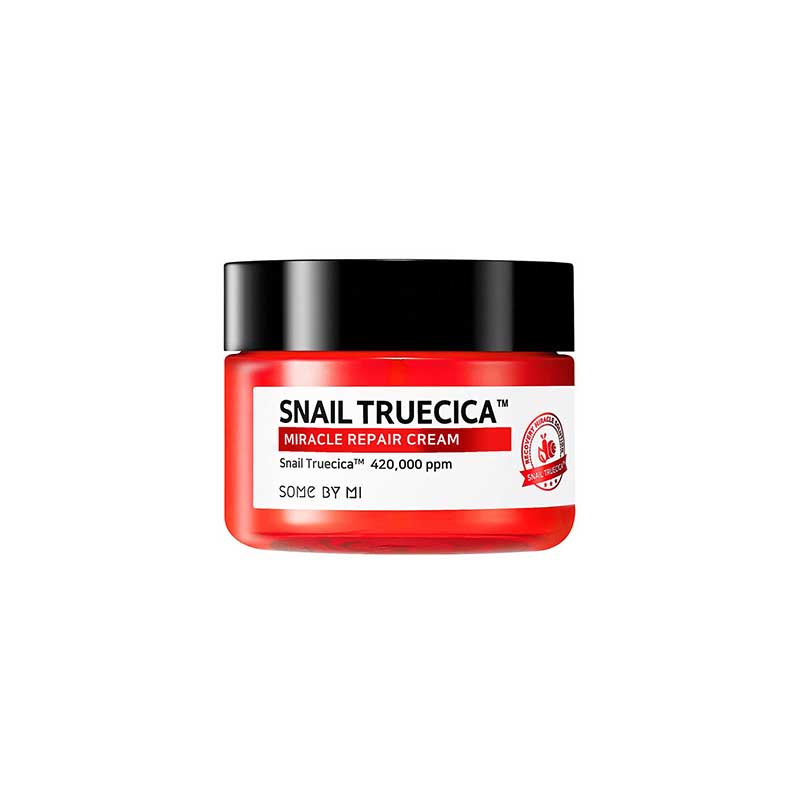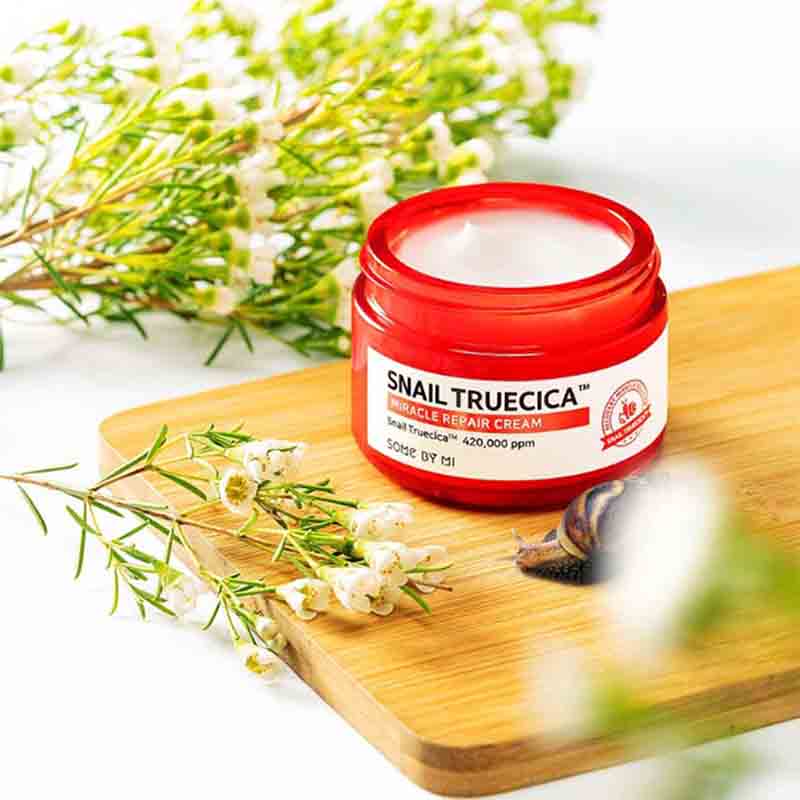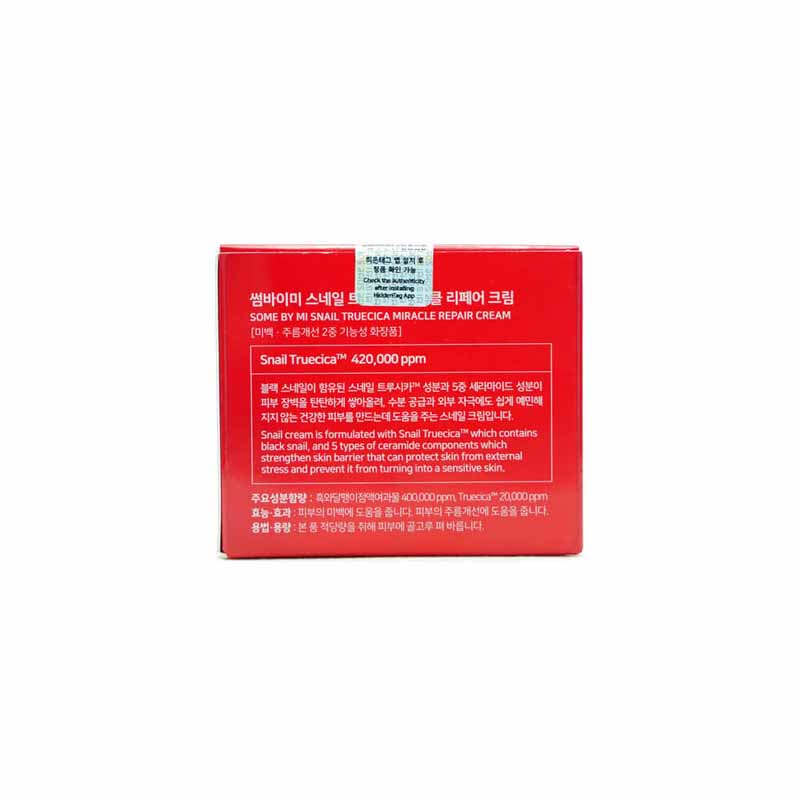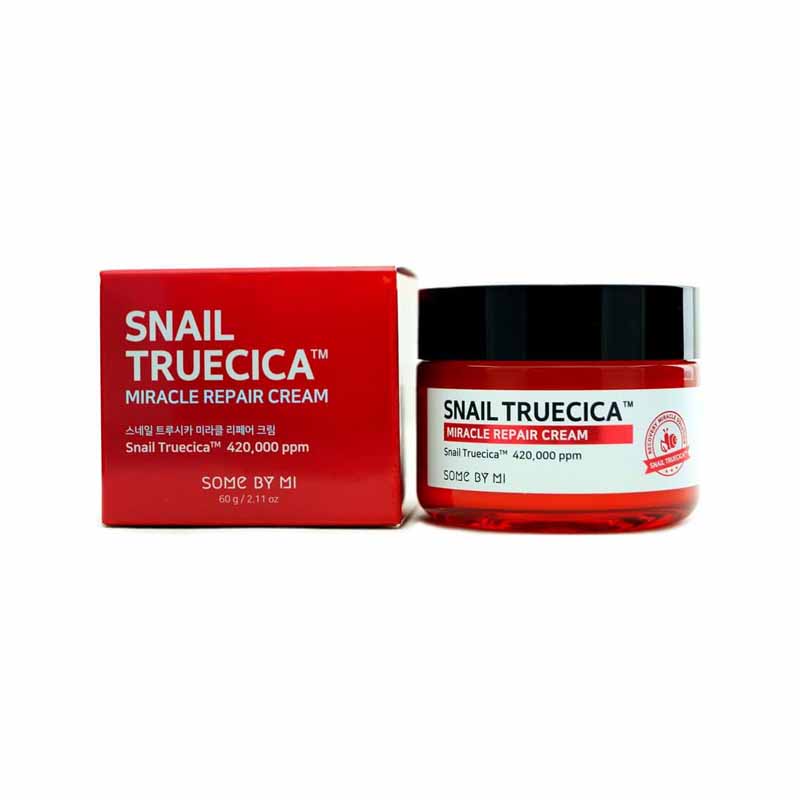 SOME BY MI Snail Truecica Miracle Repair Cream 60g
Black snail truecica complex revitalizes skin.
Formulated with Niacinamide which acts as a skin brightening agent, giving skin a radiant glow.
Strengthens skin barrier and restores sensitive skin suffered from external stress.
Acne spot care to erase skin pigmentation and stop melanin production.
A dual functional product: Whitening + brightening.
Soothes skin with Black Snail Extract to heal damage skin.
Made in Korea.