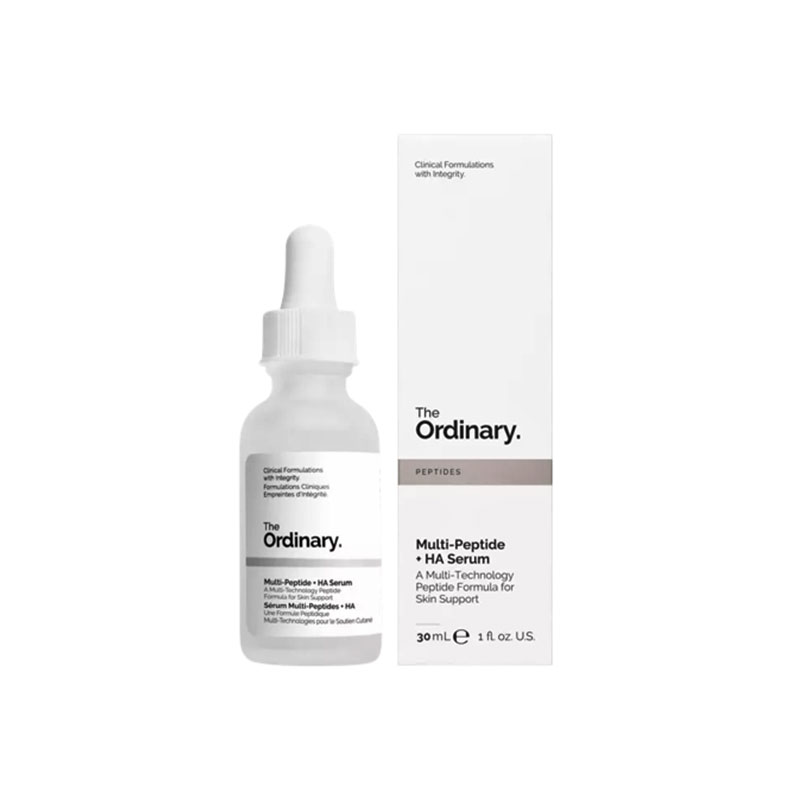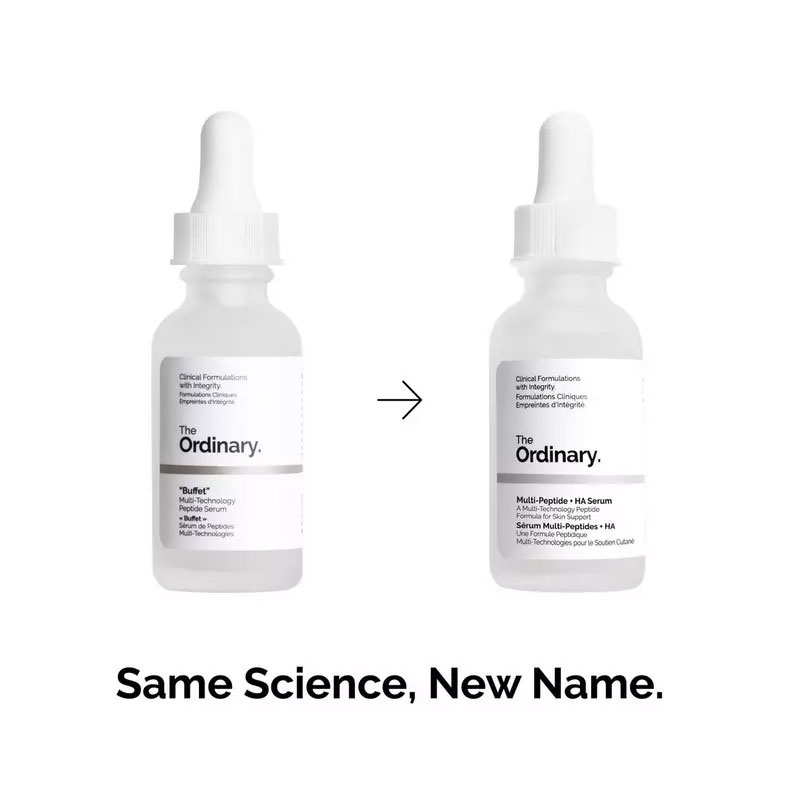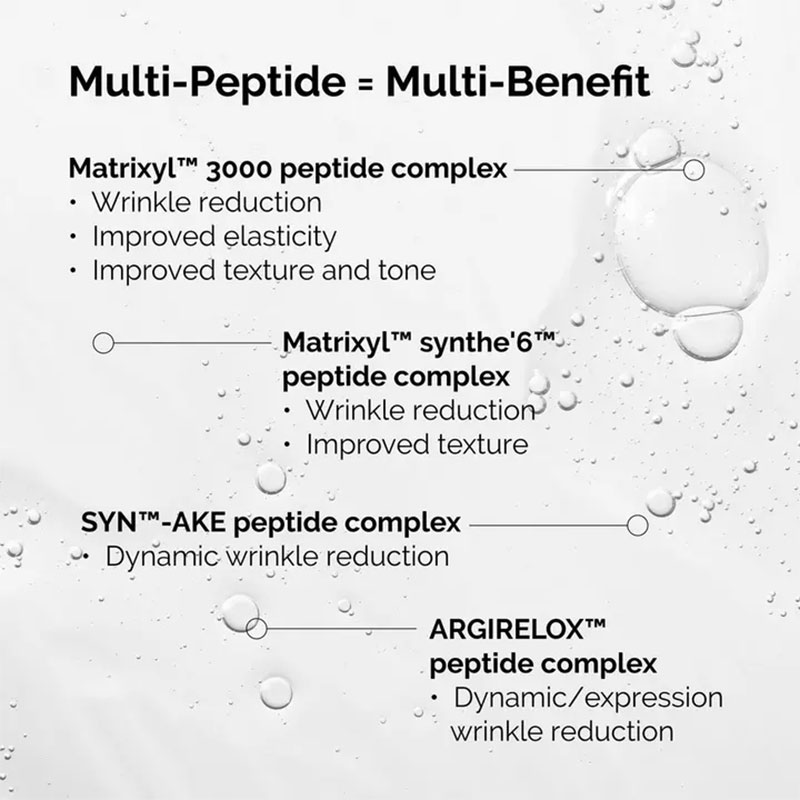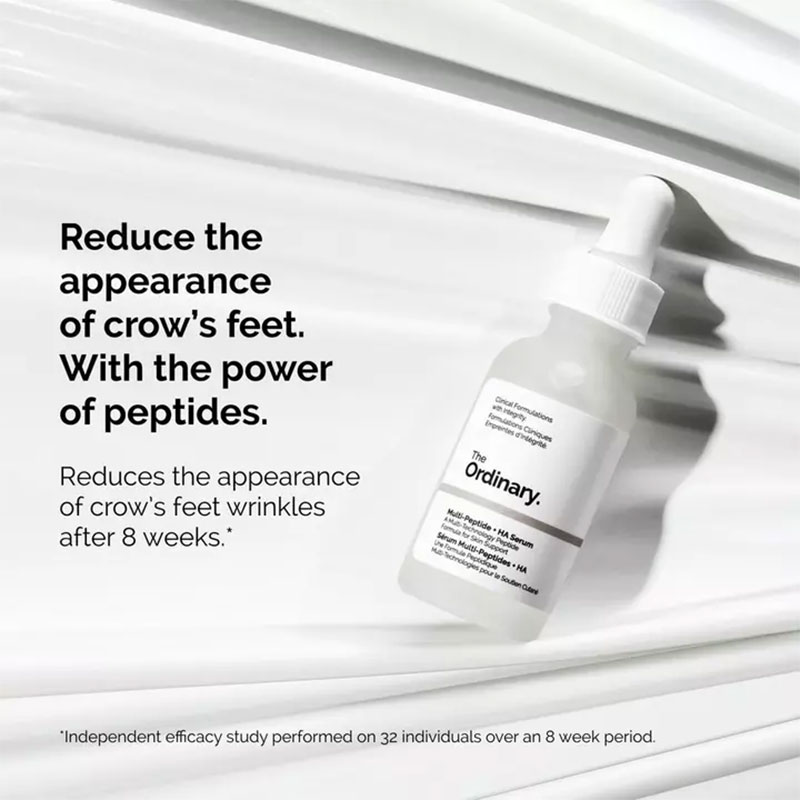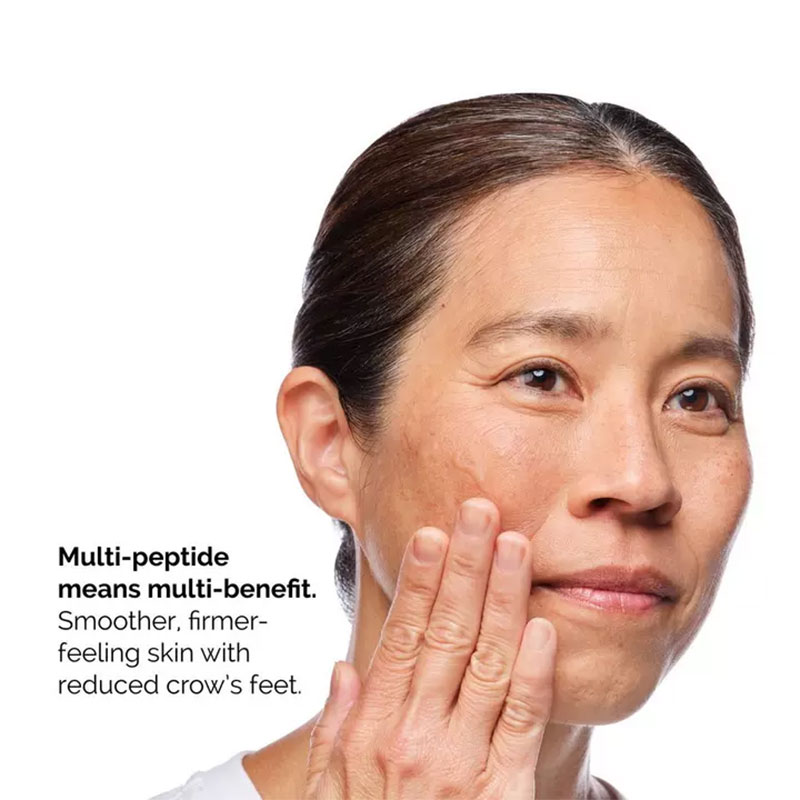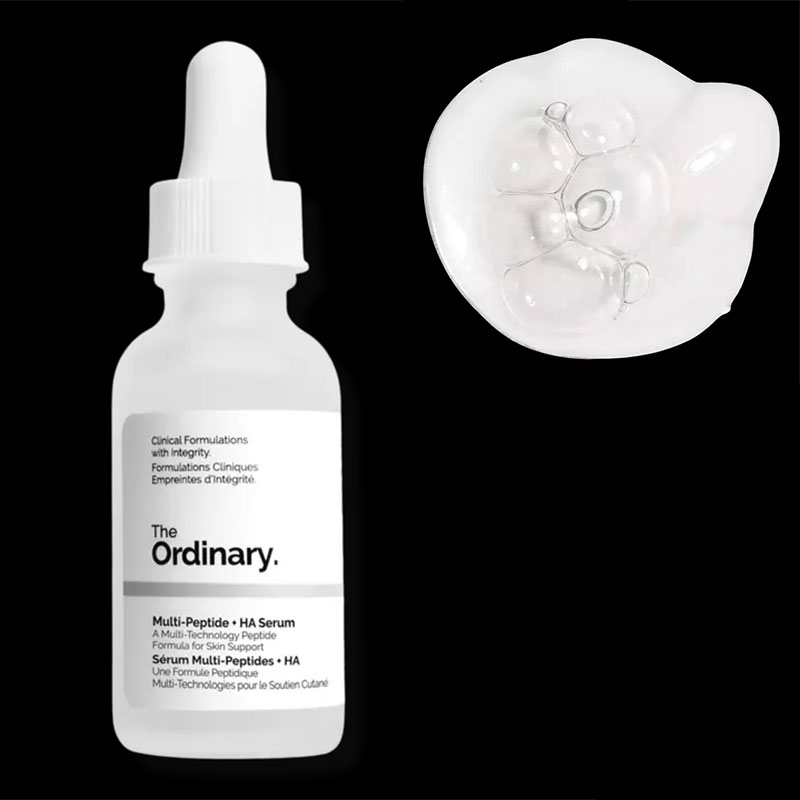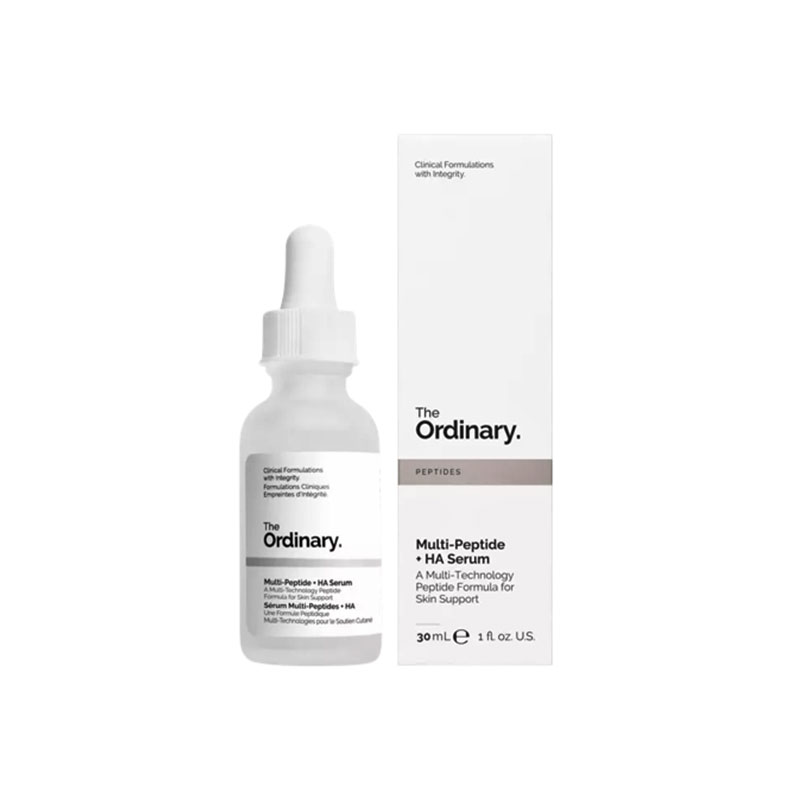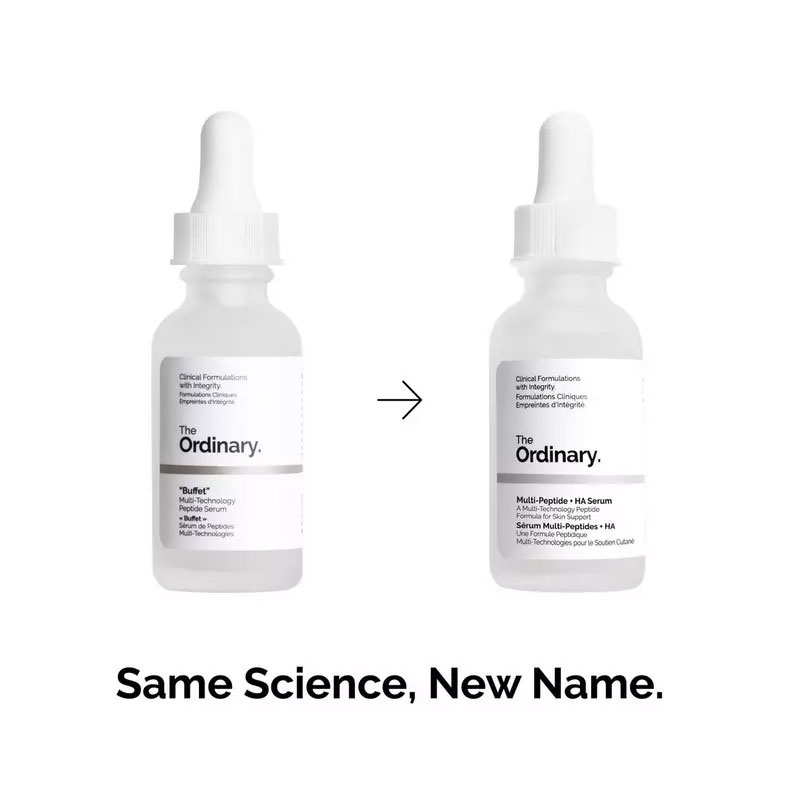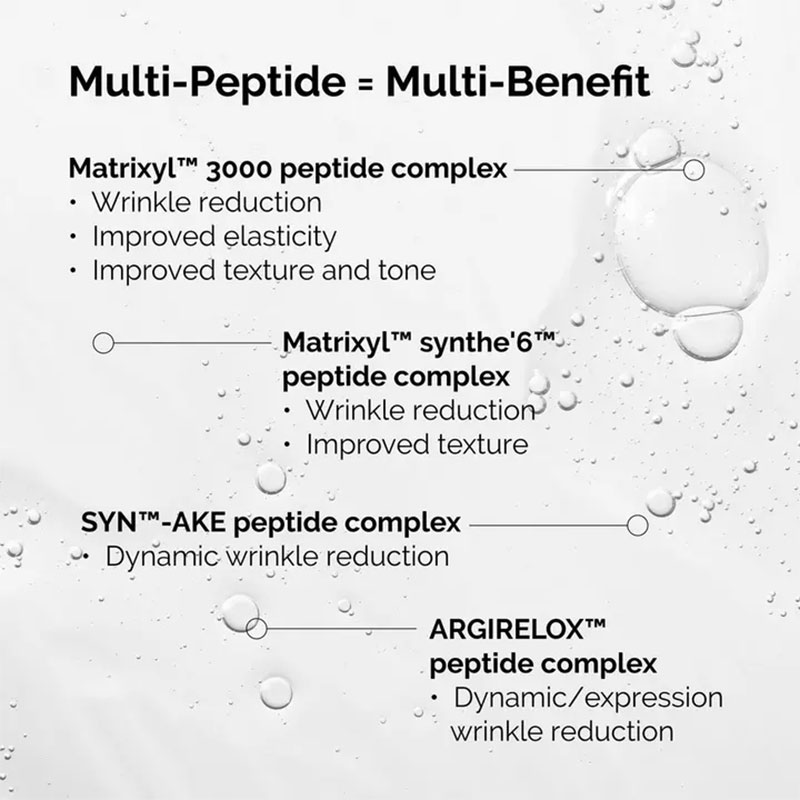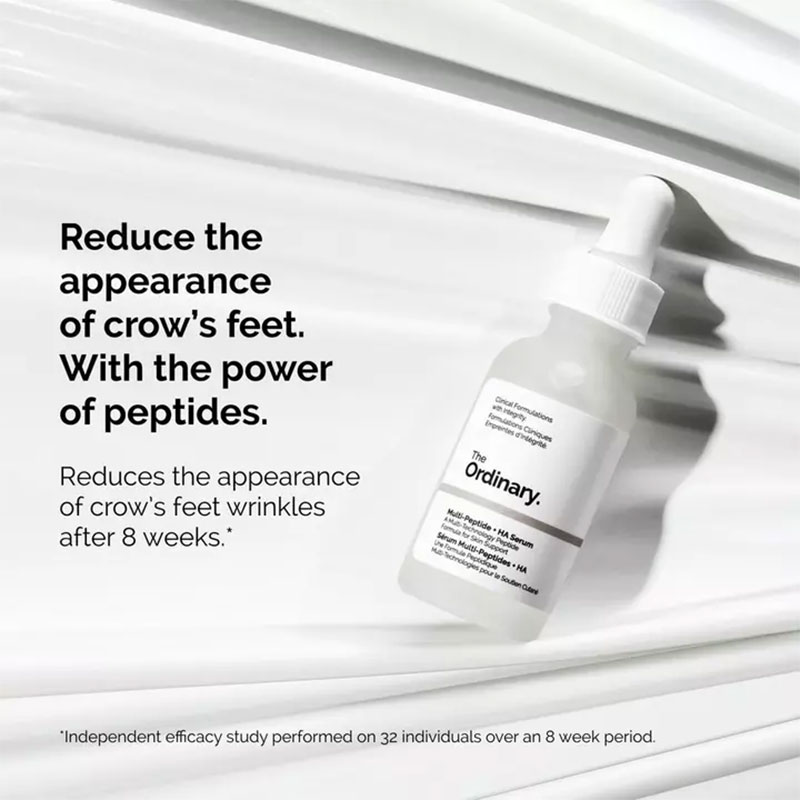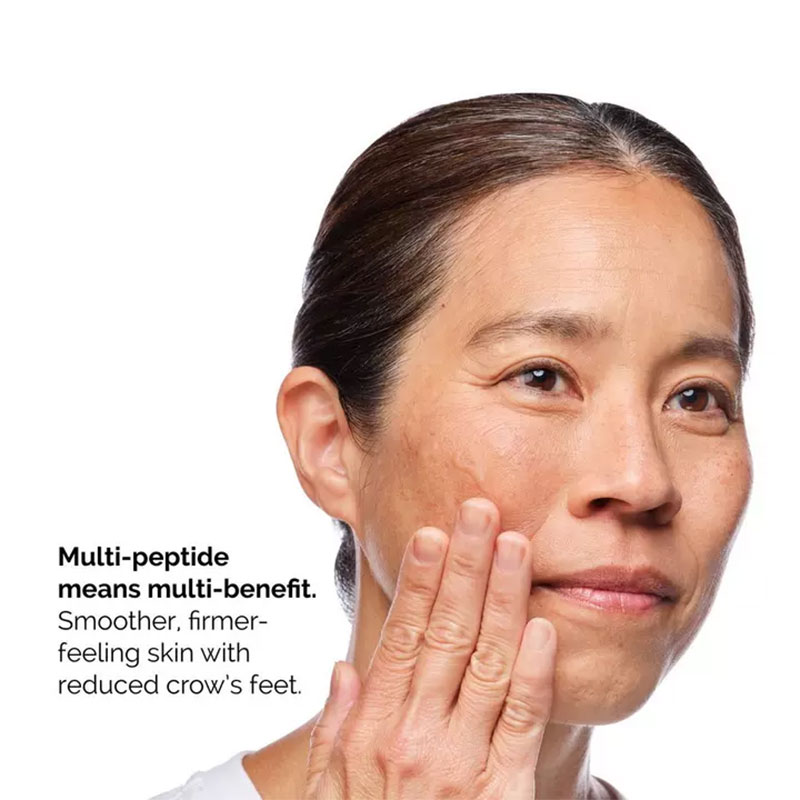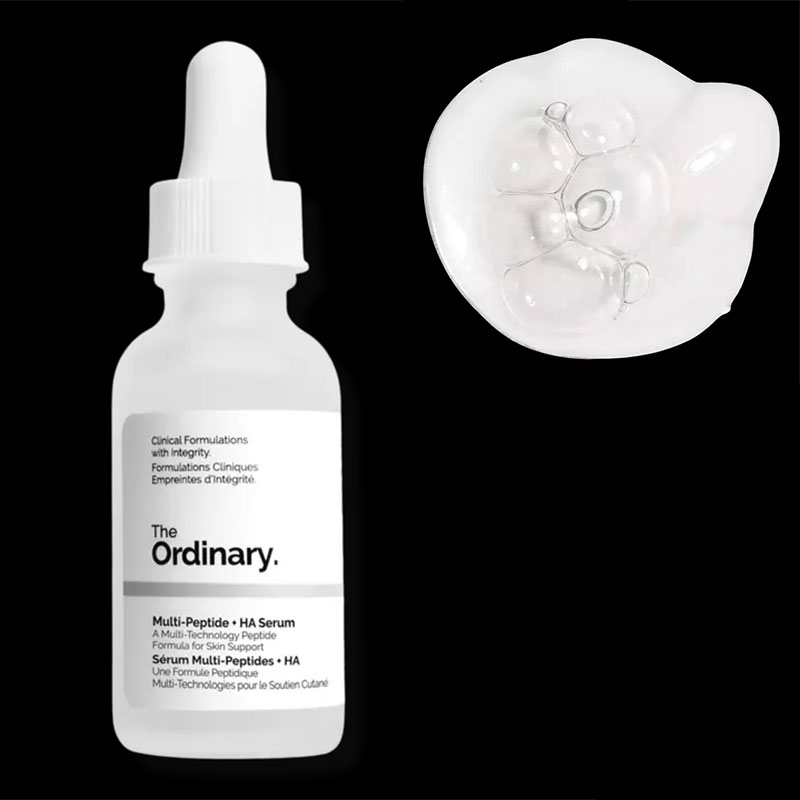 The Ordinary Multi-Peptide + HA Serum 30ml
Multi-Peptide + HA Serum (formerly known as "Buffet") is a universal formula that combines a comprehensive array of technologies to improve skin smoothness and target multiple signs of aging at once.
By utilizing four well-studied peptide technologies, skin-friendly amino acids, and multiple hyaluronic acid complexes, it helps significantly improve the appearance of crow's feet, as well as improving the feel of skin elasticity and firmness.
This formula contains SYN™-AKE, Matrixyl™ synthe'6™, Matrixyl™ 3000, ARGIRELOX™ peptide, Hyaluronic Acid, Amino Acids, and Bio-Derivatives.
An age-supporting peptide serum that does a little bit of everything for your skin.
Targets: Crow's Feet, Signs of Aging, Dryness.
Skin Type: All Skin Types.
Format: Water-based Serum.
Made In Canada.