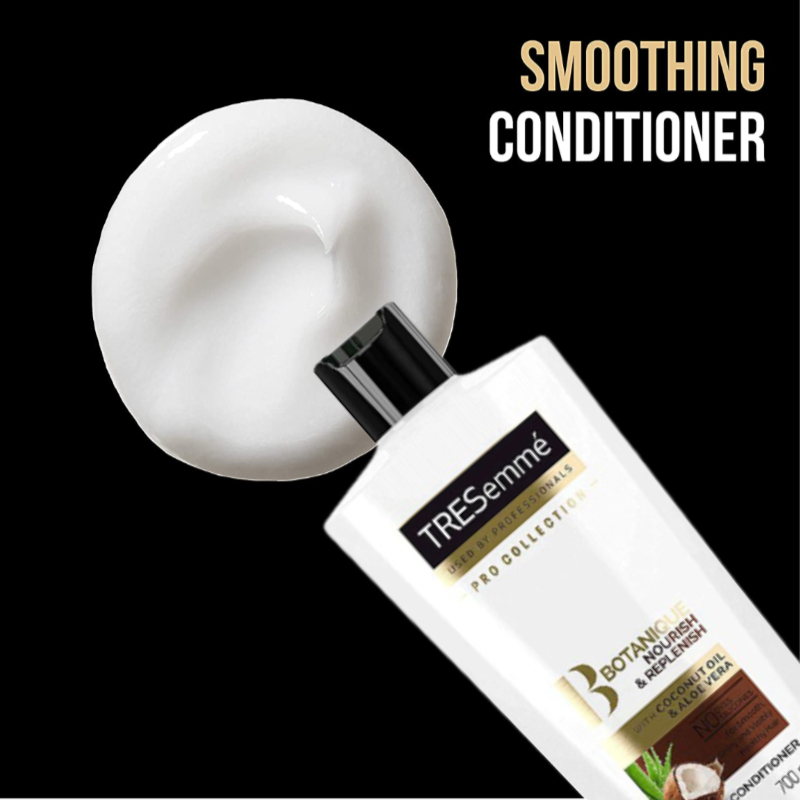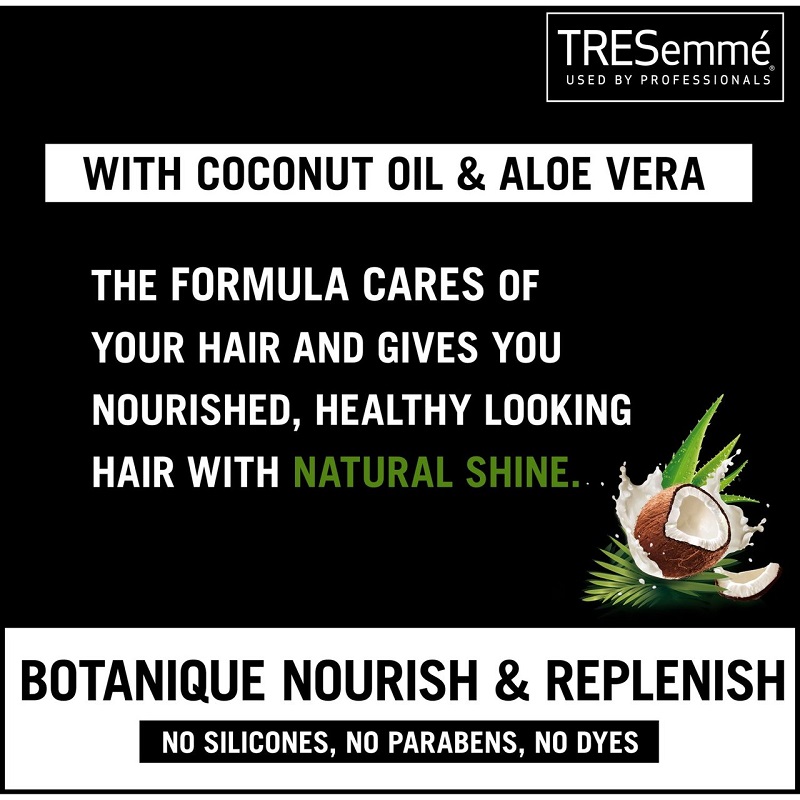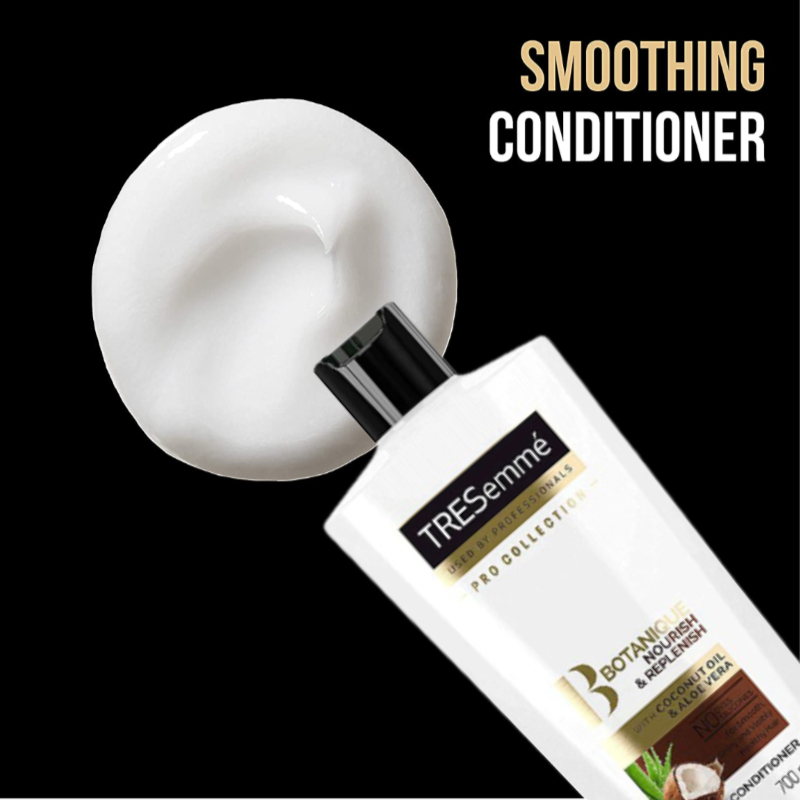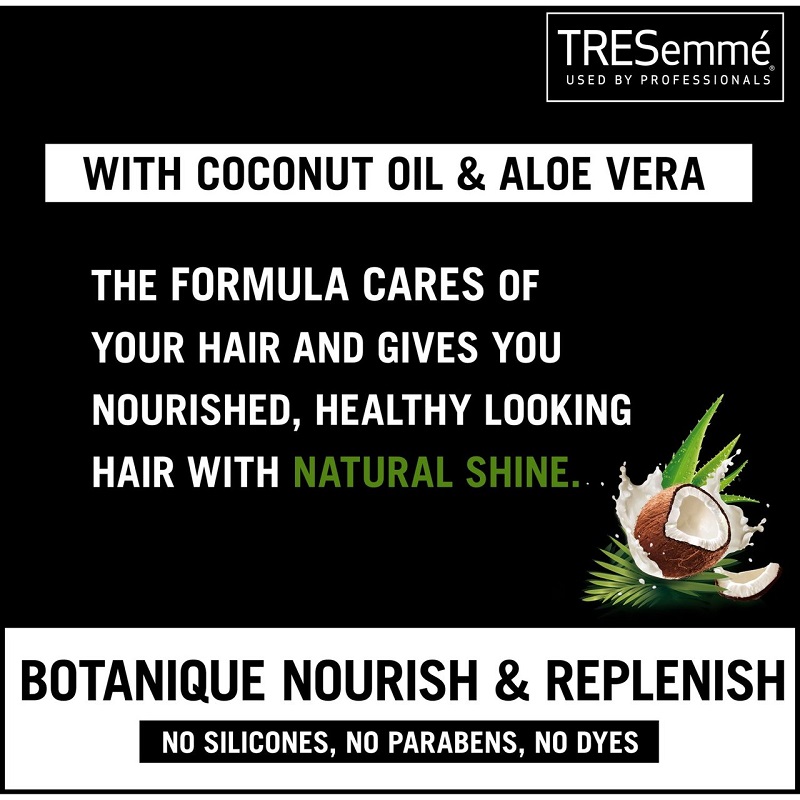 Tresemme Botanique Nourish & Replenish With Coconut Oil & Aloe Vera Conditioner 700ml
This conditioner is infused with coconut milk and aloe vera.
Helps to nourish your hair through professional-quality formula that brings smoothest and silken hair.
Smoothest, detangles and hydrates to leave your hair smooth and silky.
Nourish smooth hydrating and moisturising conditioner for men and women.
Professional deep cleansing and replenish for all hair types and colour.
Free from silicones, parabens and dyes.
Keeps your hair beautiful and healthy looking every day.
Made in UAE.