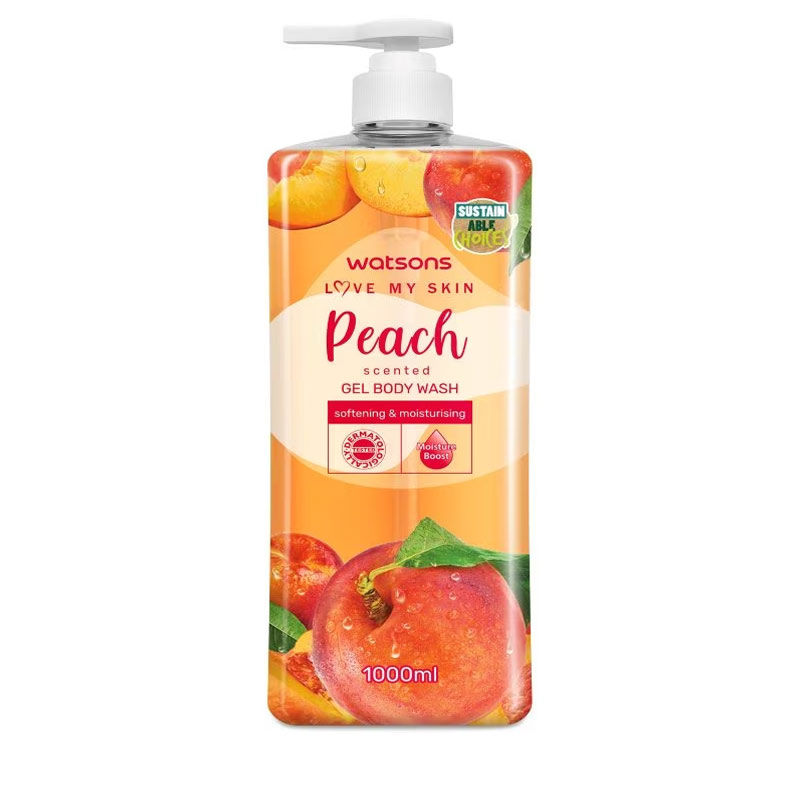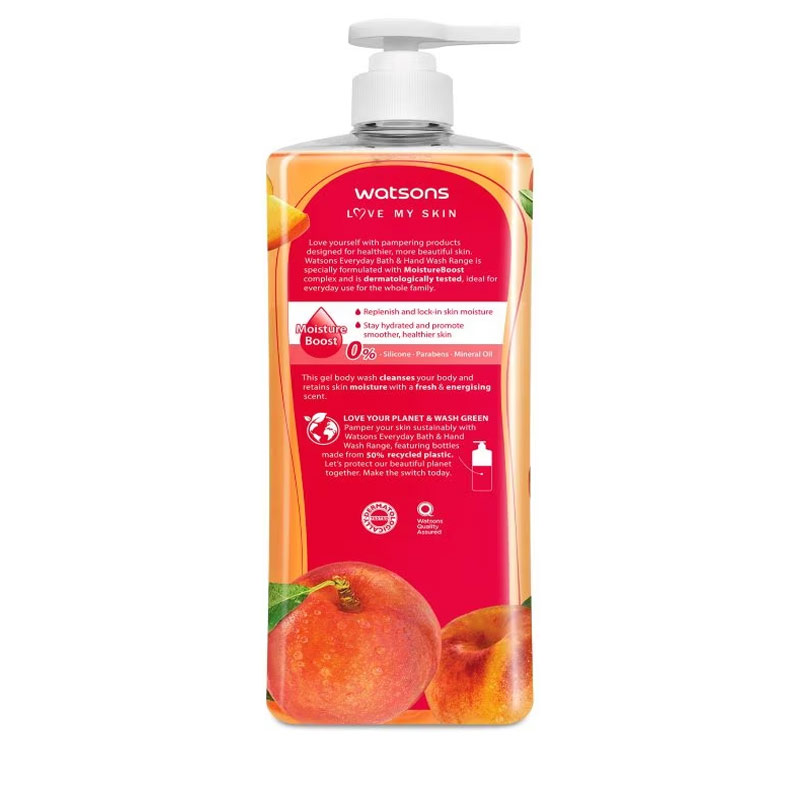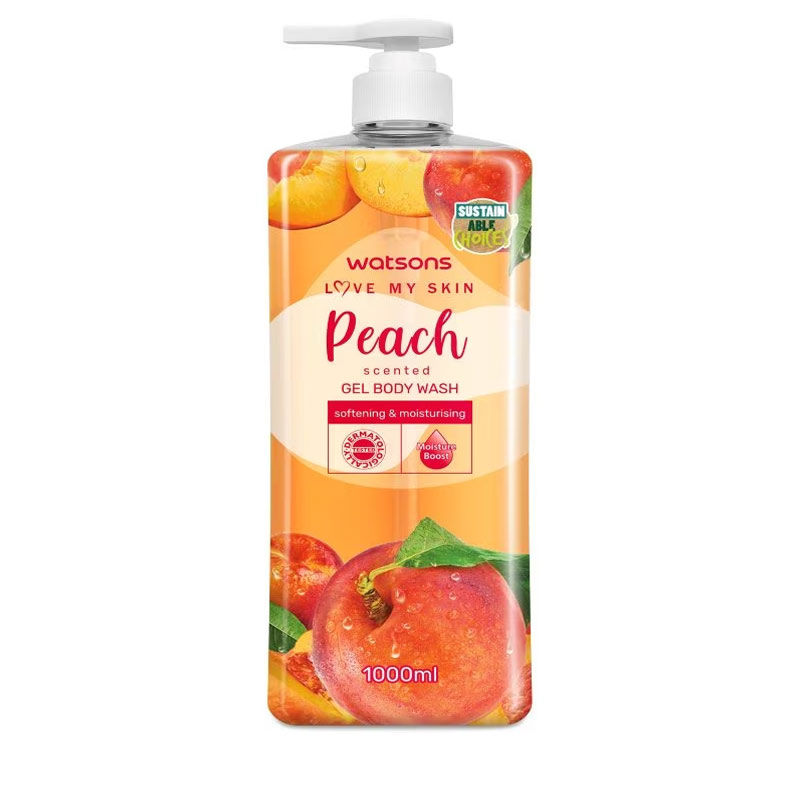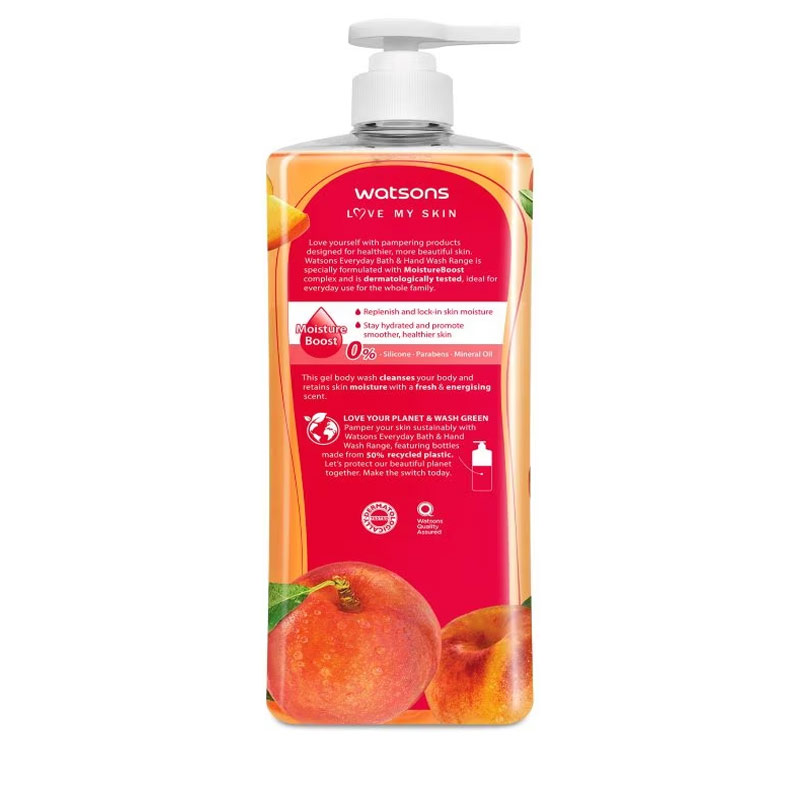 Watsons Love My Skin Peach Scented Gel Body Wash 1000ml
For Men & Women.
Suitable For: All Skin Types.
Fragrance: Peach gel.
Watsons Peach Scented Cream Body Wash thoroughly cleanses body and helps skin retain moisture.
This nourishing cream body wash come in a floral scent.
It leaves your skin clean, soft, and smooth, for a delightful feeling.
Madse in Malaysia.