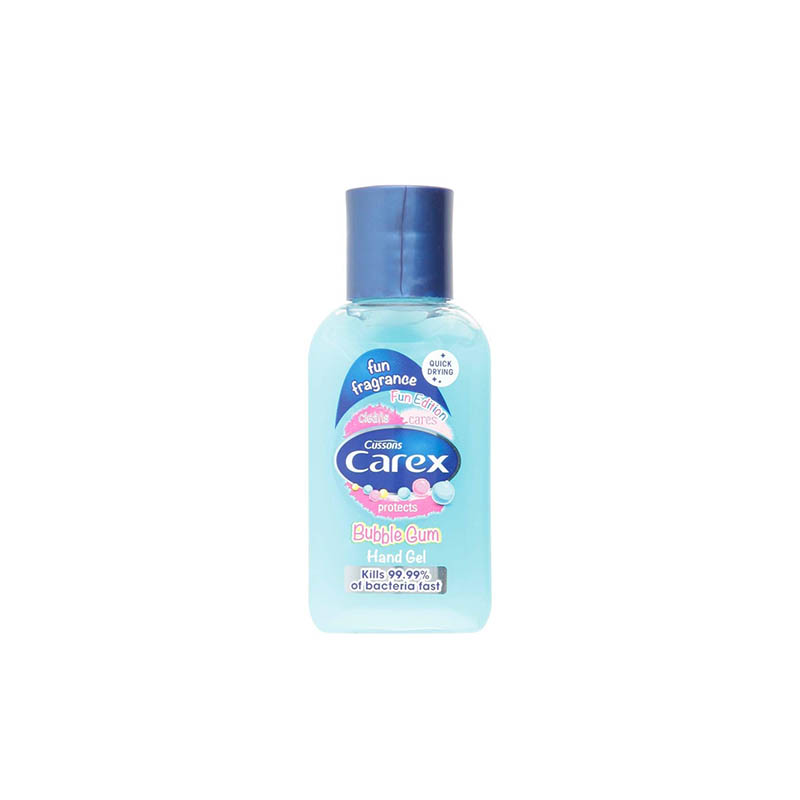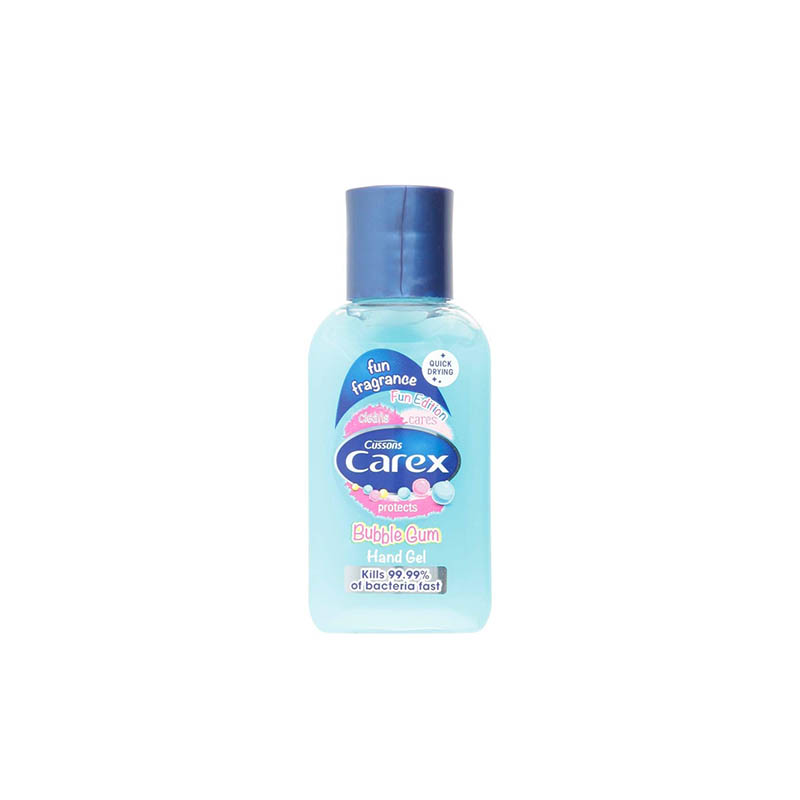 Cussons Carex Bubble Gum Hand Gel 50ml

Fun bubblegum fragrance.
Kills 99.99% of bacteria.
Dermatologically tested by experts.
Imported from UK.
Cleans,cares and protects your skin.
This handy sized hand gel is a great item to keep on you for when cleaning facilities are not nearby.
Its handy 50ml capacity is the perfect size for popping into your handbag for on the go sanitizing and kills 99.9% of bacteria.
Its sweet scent of bubblegum means no nasty chemical smells will be left on your hand.
Imported from UK.