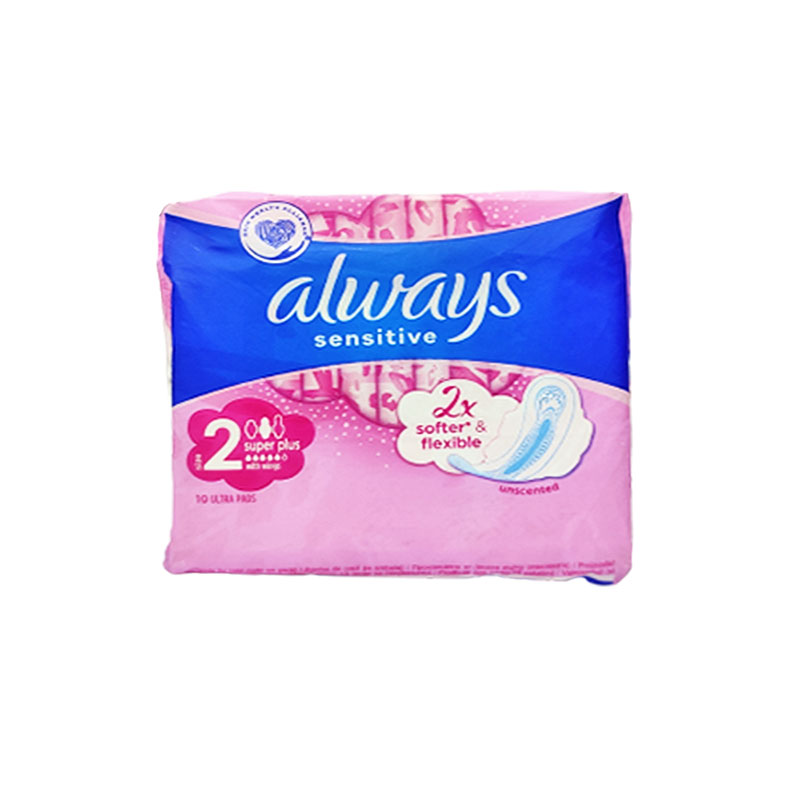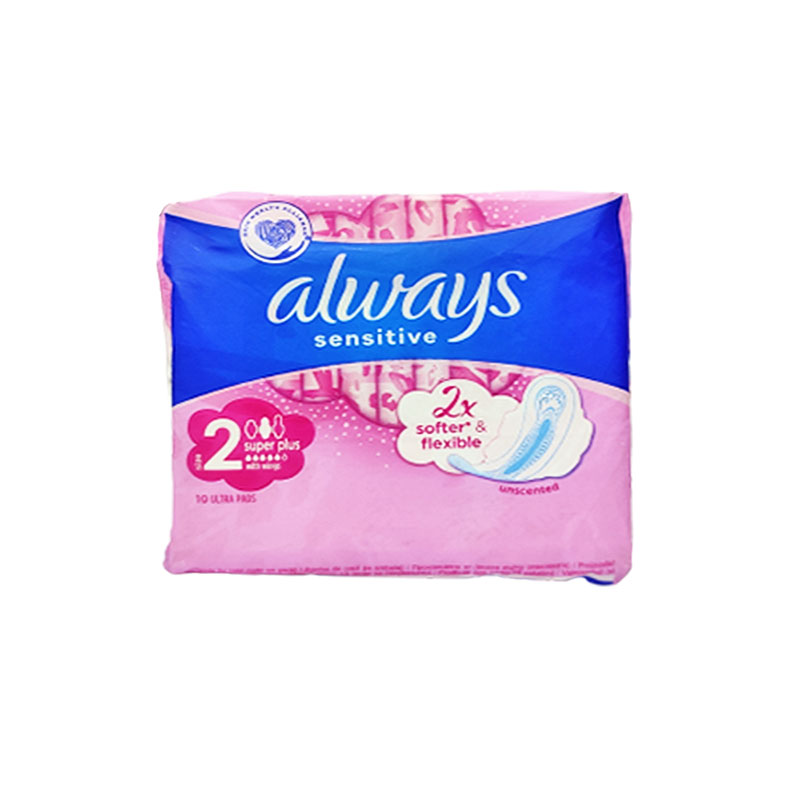 Always Sensitive Super Plus with Wings Ultra 10 Pads - Size 2
Exceptionally Soft top layer with comfort zones for added comfort.
Super absorbent Ultra core with liquid-locking gel.
Super thin sanitary padsf for comfort and discretion.
With wings to keep the sanitary pad in place and added side leakage protection.
Sanitary pads are dermatologically tested to be gentle on skin.
Individually wrapped for additional hygiene so you can carry them with you on the go.
Imported from UK.