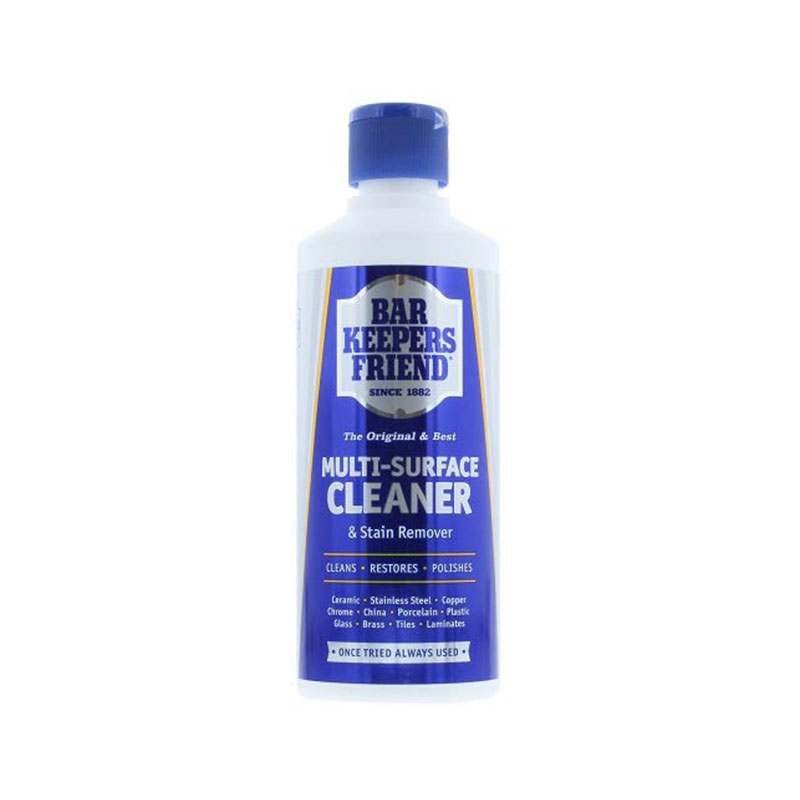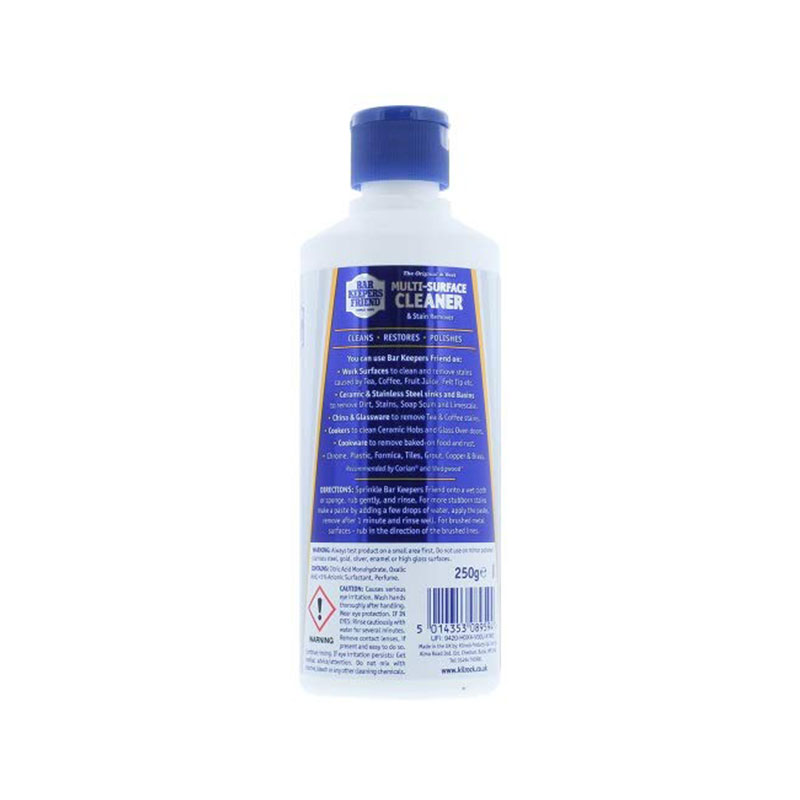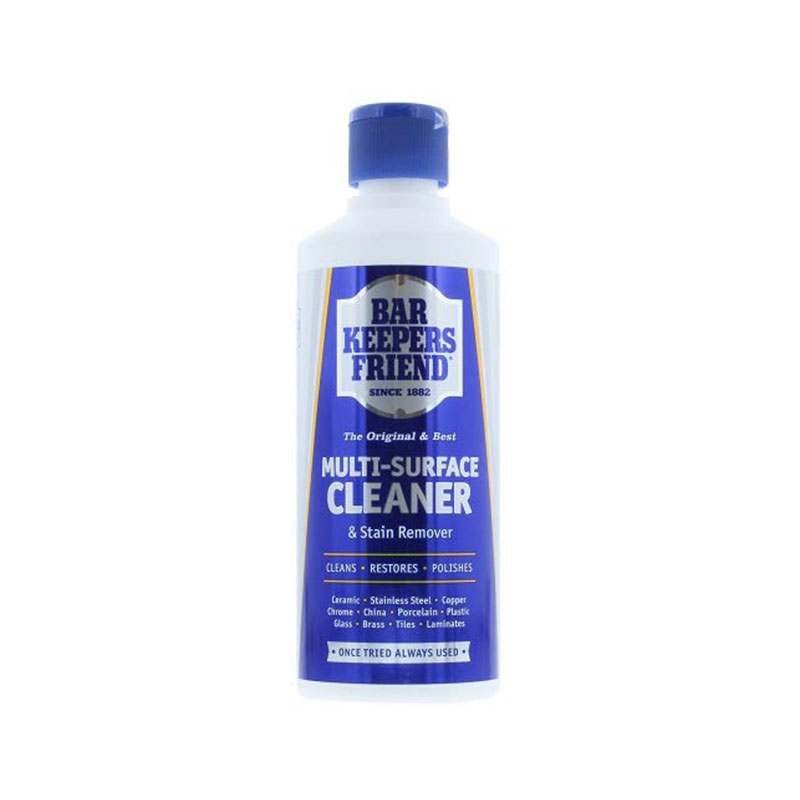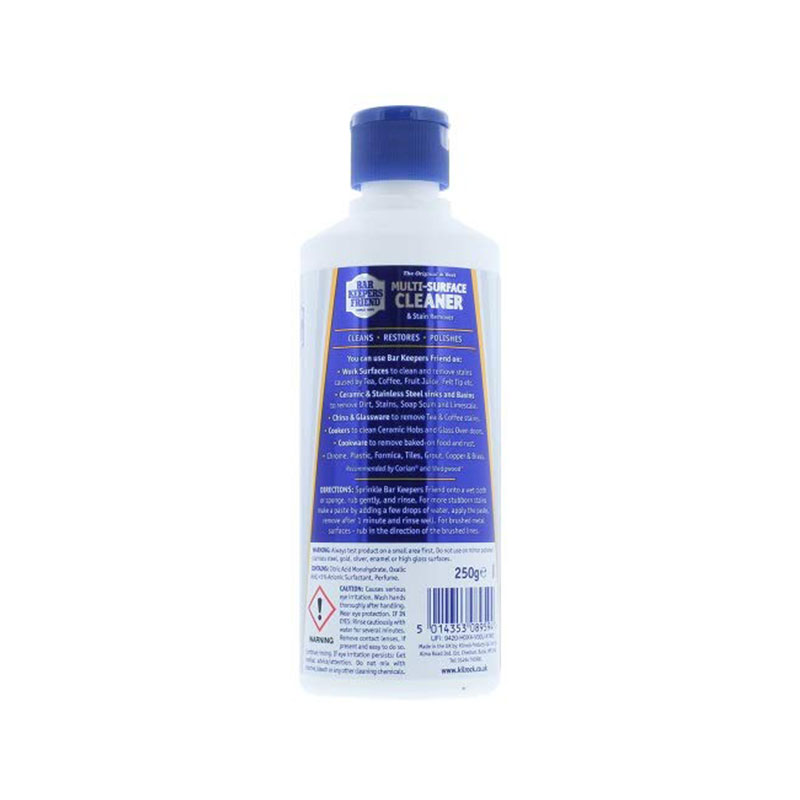 Bar Keepers Friend The Original & Best Multi-Surface Cleaner & Stain Remover 250g
The multi-surface cleaner cleanses, restores & polishes.
You can use Bar Keepers Friend on:
Work surfaces: to clean and remove stains caused by Tea, Coffee, Fruit Juice, Felt Tip etc.
Ceramic, stainless steel sinks & basins: to remove Dirt, Stains, Soap Scum and Limescale. stains.
China & Glassware: to remove tea & coffeestains.
Cookers: to clean ceramic hobs and glass oven doors.
Cookware: to remove baked-on food and rust.
Chrome, Plastic, Formica, Tiles, Grout, Copper & Brass.
Made in the UK.