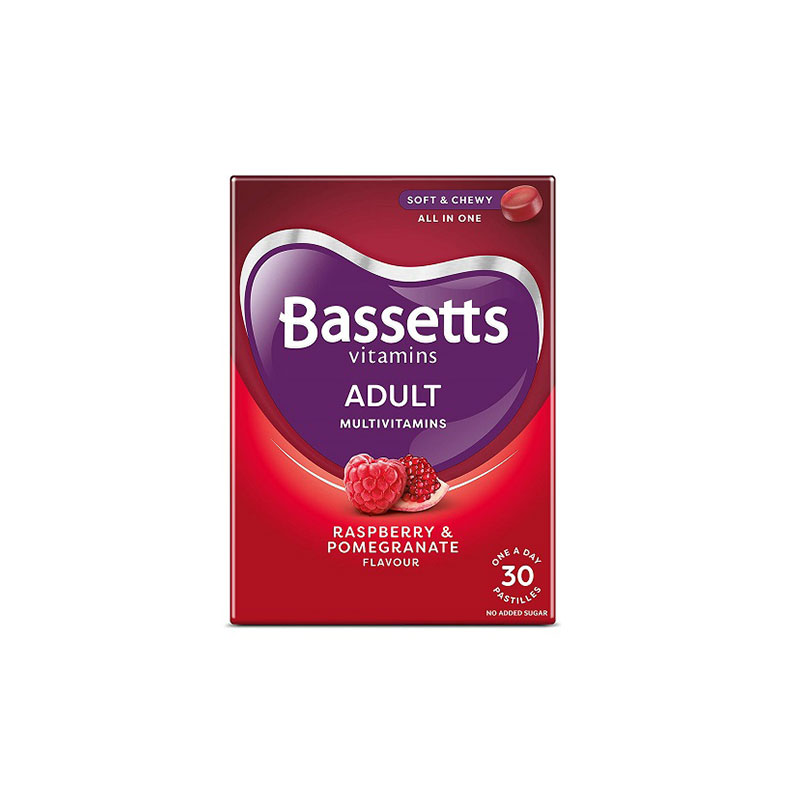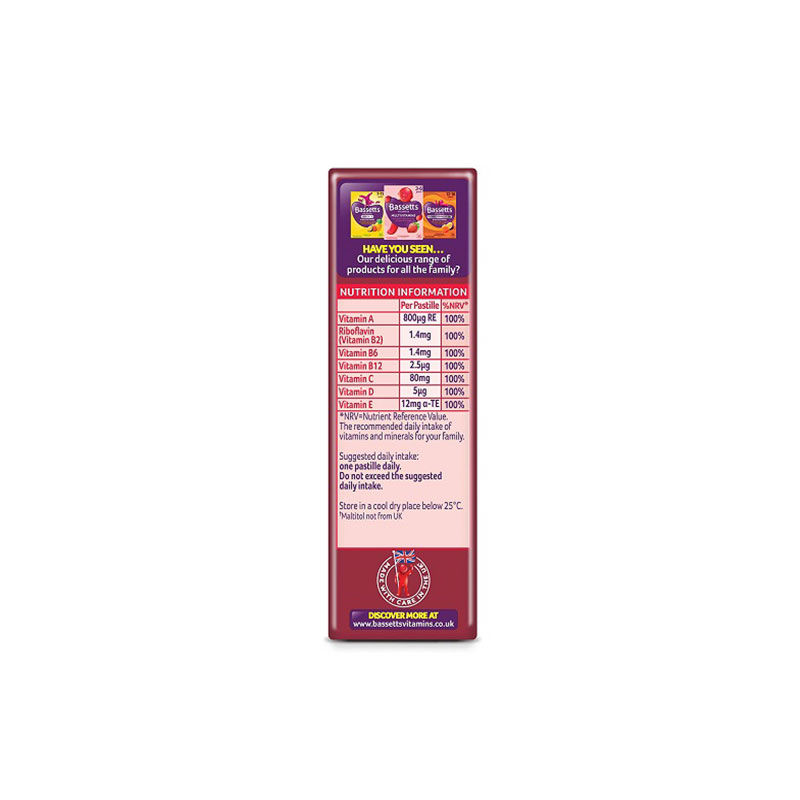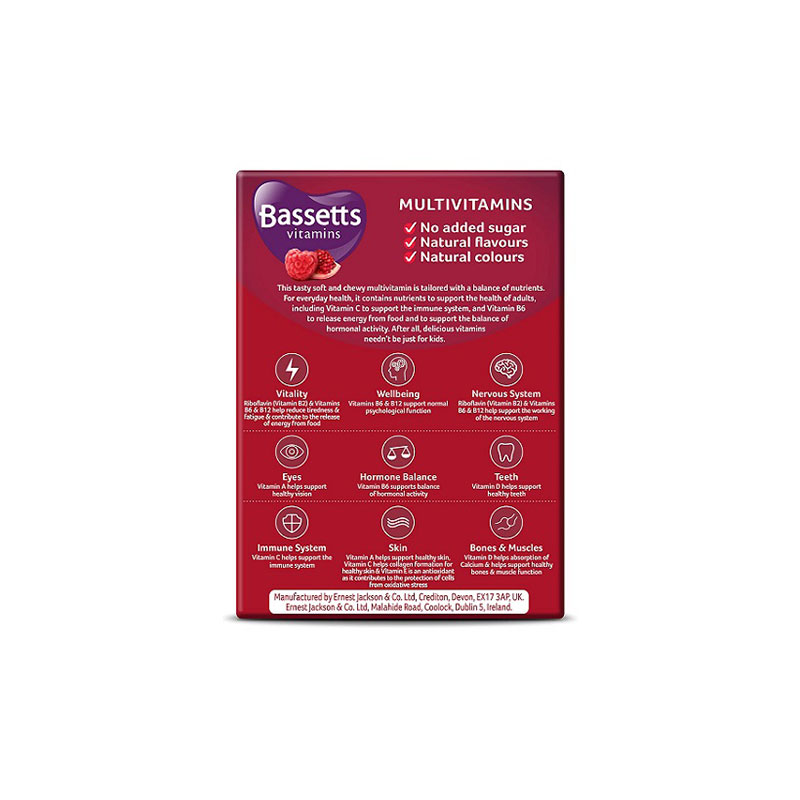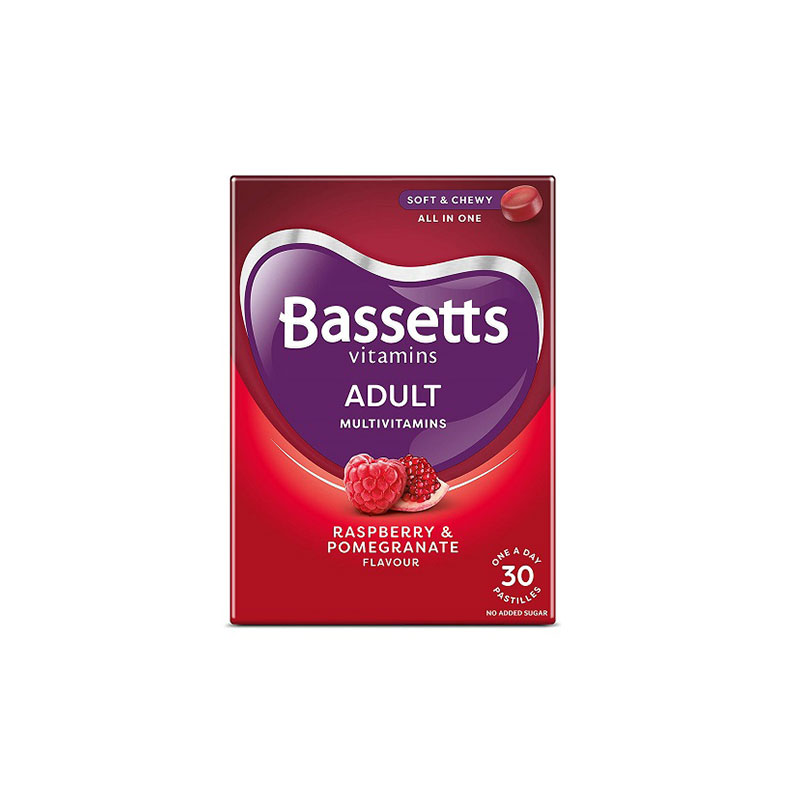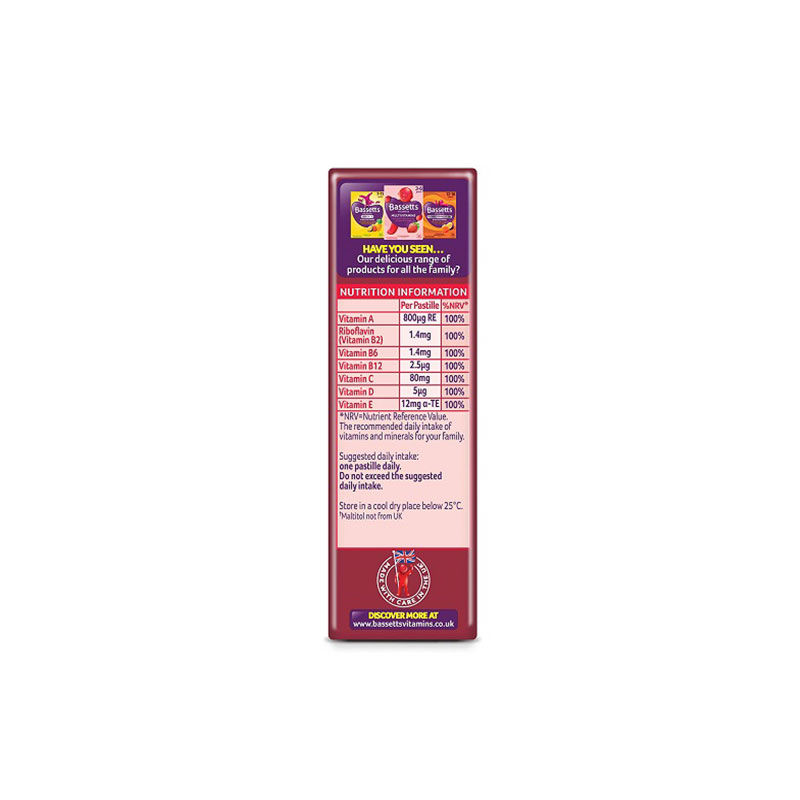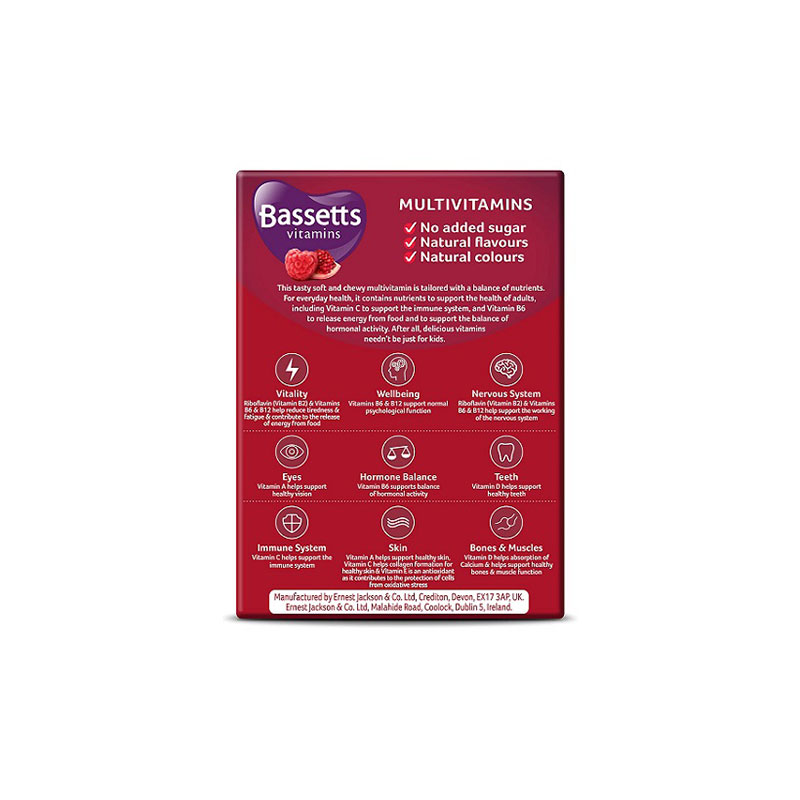 Bassetts Vitamins Adults Multivitamins Raspberry And Pomegranate Flavour Soft and Chewy - 30pcs
Expire Date: 30 November 2023​.
This tasty soft and chewy multivitamin is tailored with a balance of nutrients.
For everyday health, It contains nutrients to support the health of adults.
Including vitamin C to support the immune system, and vitamin B6 to help release energy from food and to support the balance of hormonal activity.
After all, delicious vitamins needn't be Just for kids.
Imported From UK.