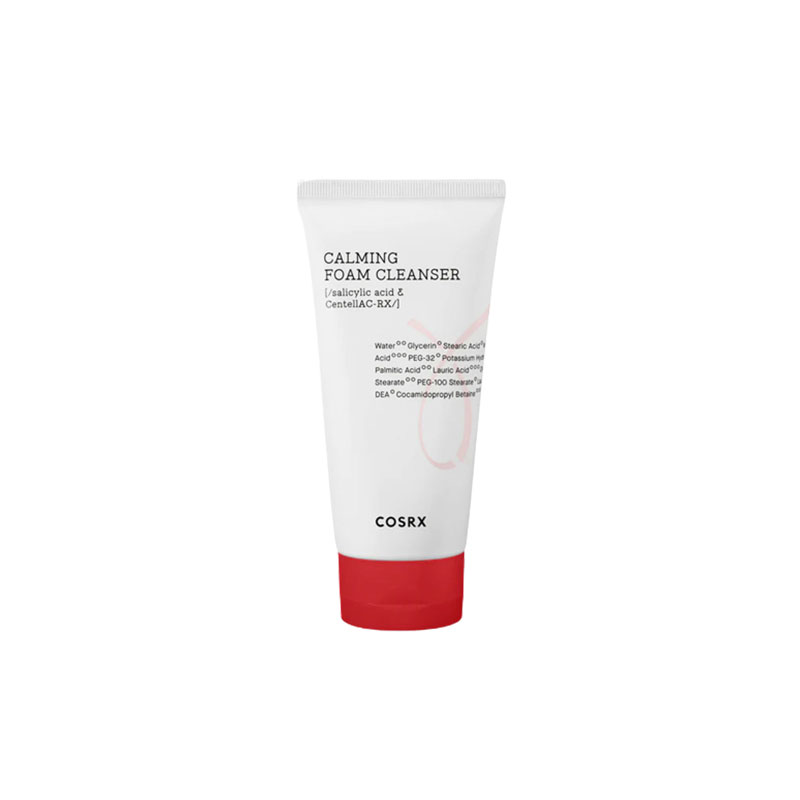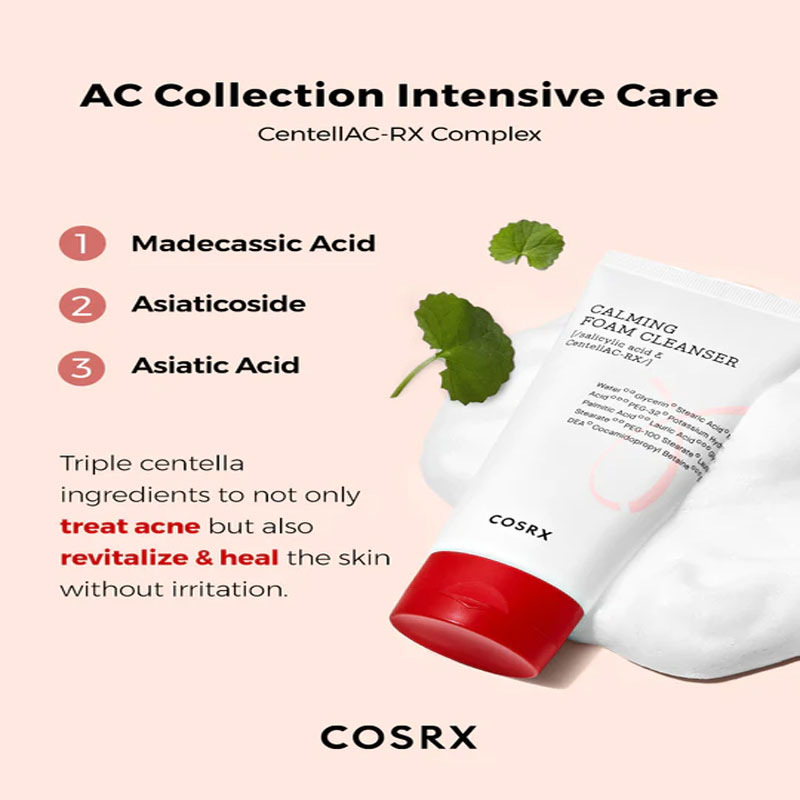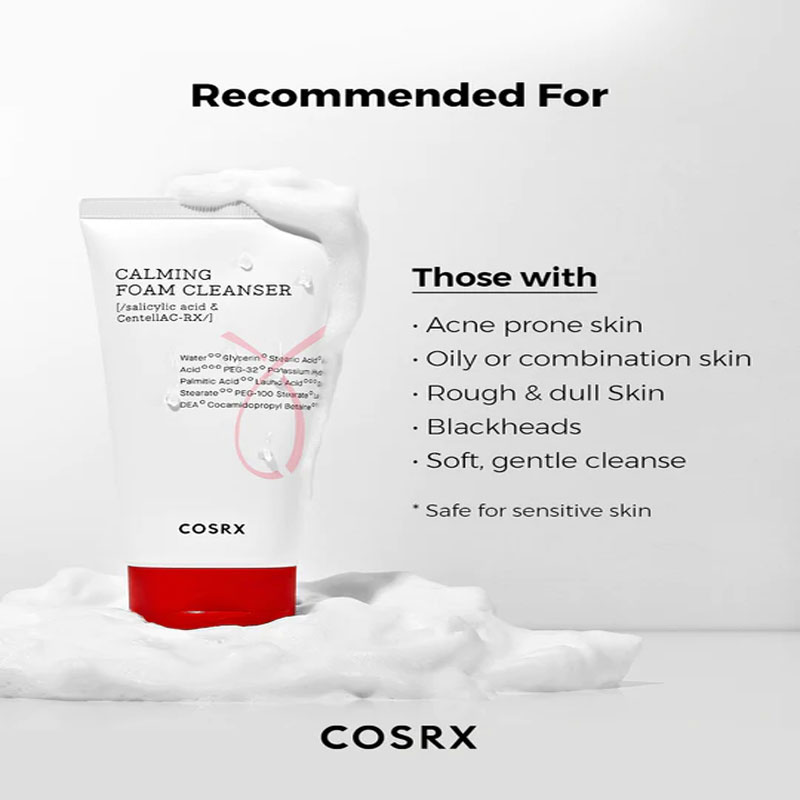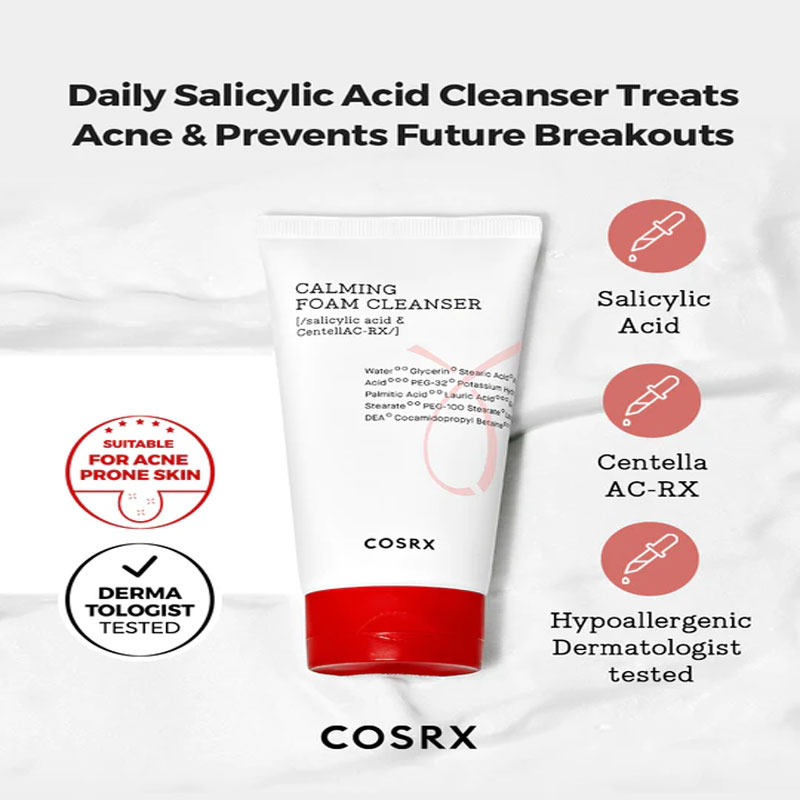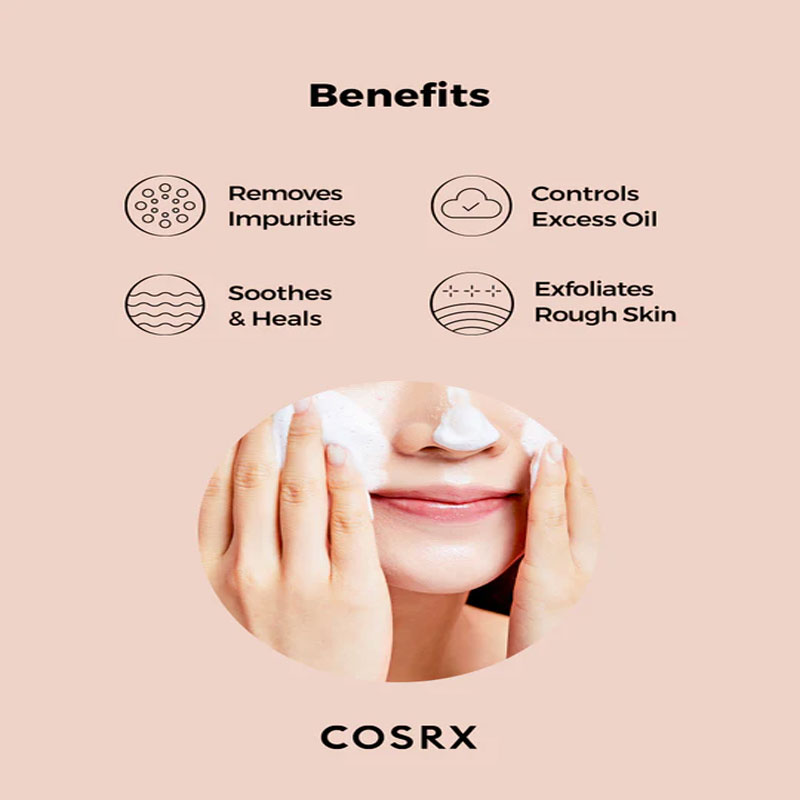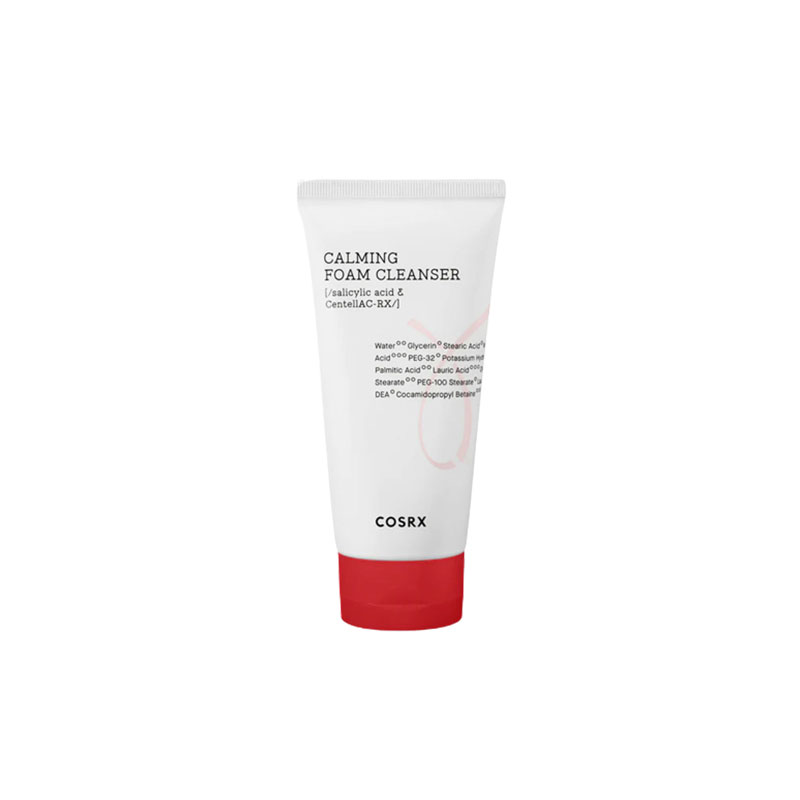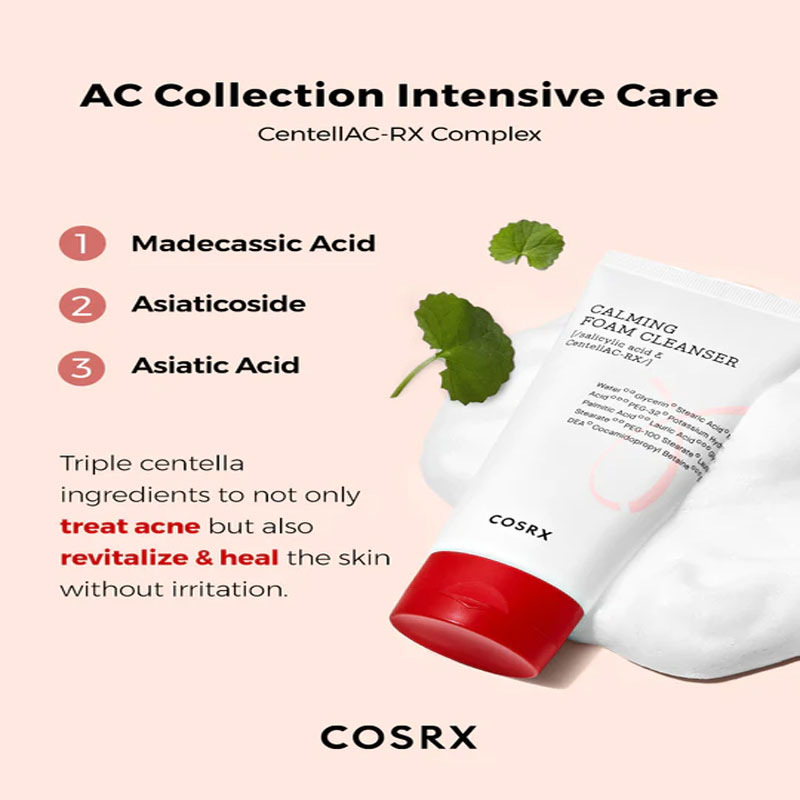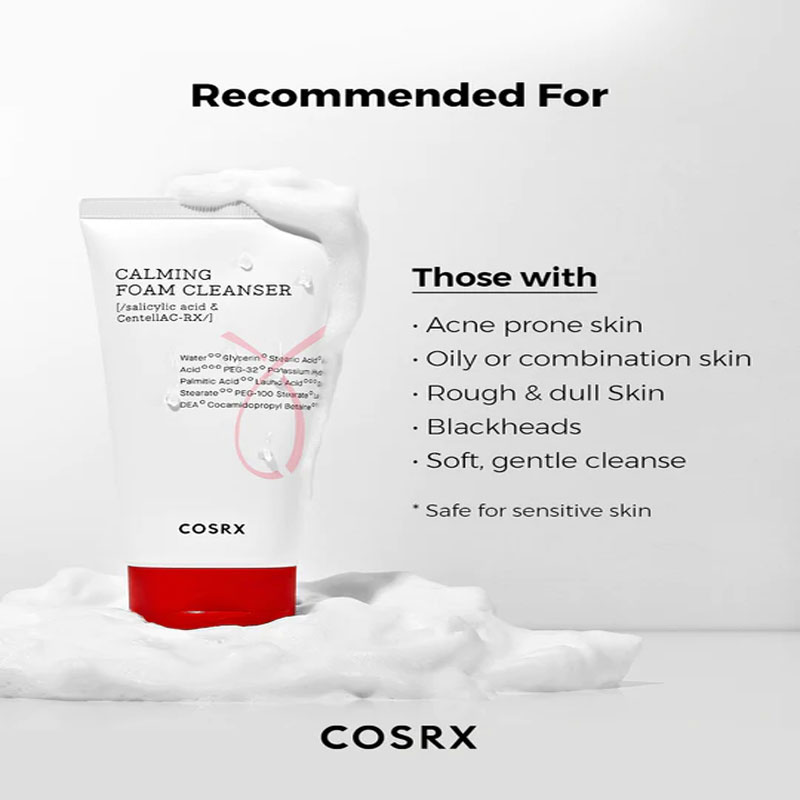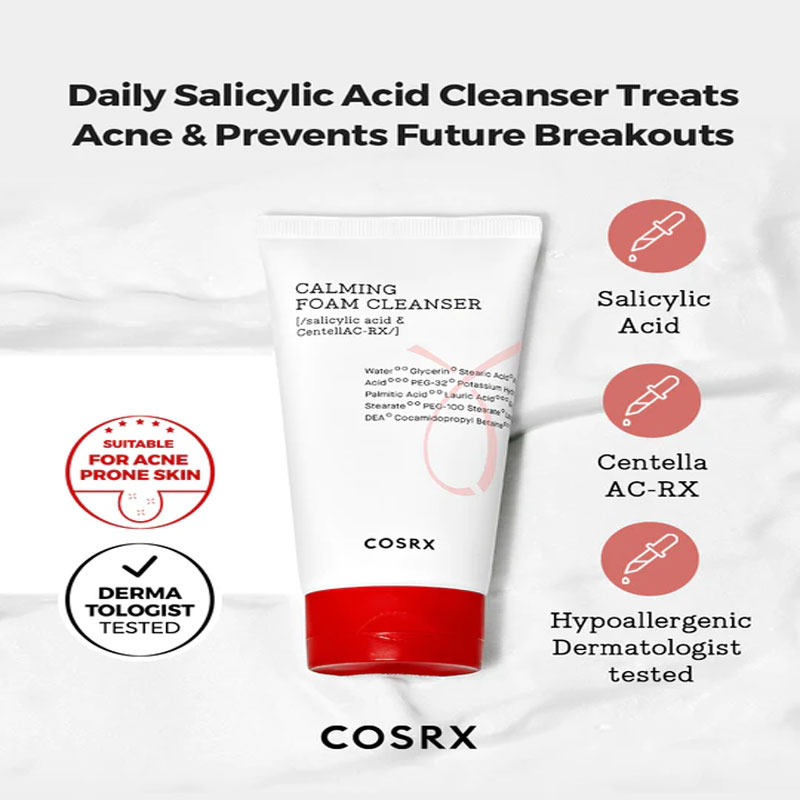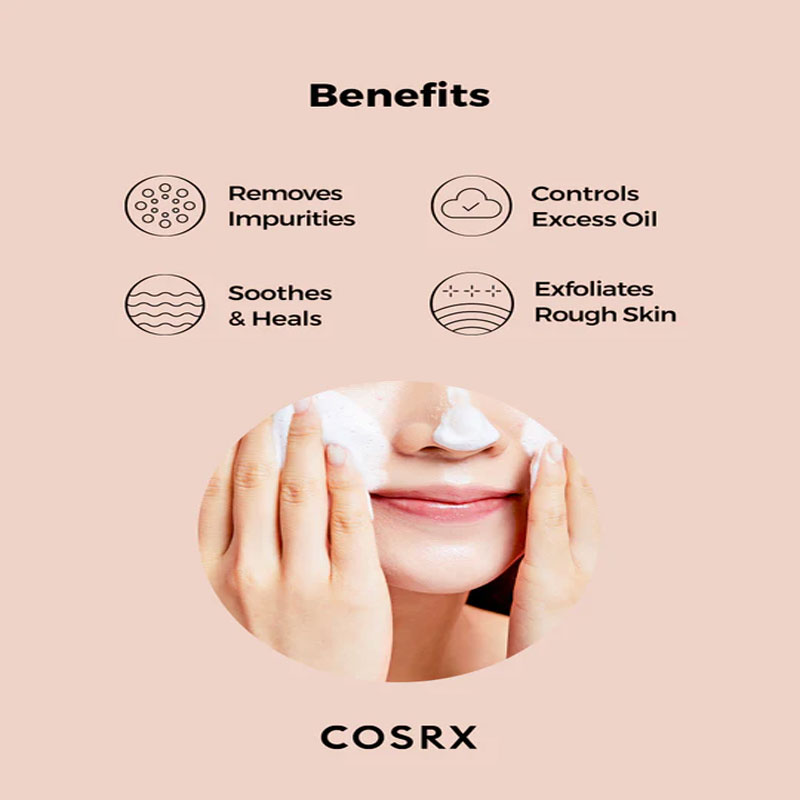 Cosrx Calming Foam Cleanser 50ml
The AC Calming Foam Cleanser by Cosrx is a perfect daily cleanser that not only combats breakouts but also heals damaged skin.
This creamy foam cleanser is formulated with Cosrx's unique CentellAC-Rx Complex that optimizes the natural regenerating benefits of centella asiatica, including soothing irritation, strengthening skin's barrier and maintaining balanced skin.
Salicylic acid gently removes dead skin cells and excess oil to keep skin blemish-free without over-drying.
The CentellAC-Rx combined with the salicylic acid will leave skin clear, soothed and soft.
This foaming cleanser is non-acnegenic, hypoallergenic, dermatologist-tested, gluten-free, and cruelty-free. Made without oils, silicone, artificial fragrances or parabens.
Great for all skin types, especially those with oily and acne-prone skin.
Made in Korea.