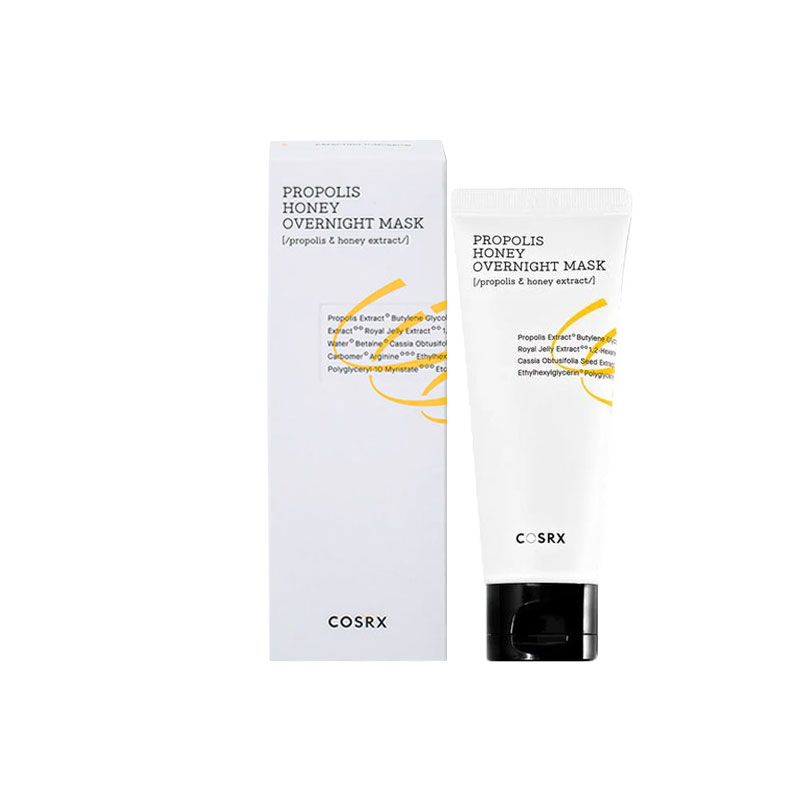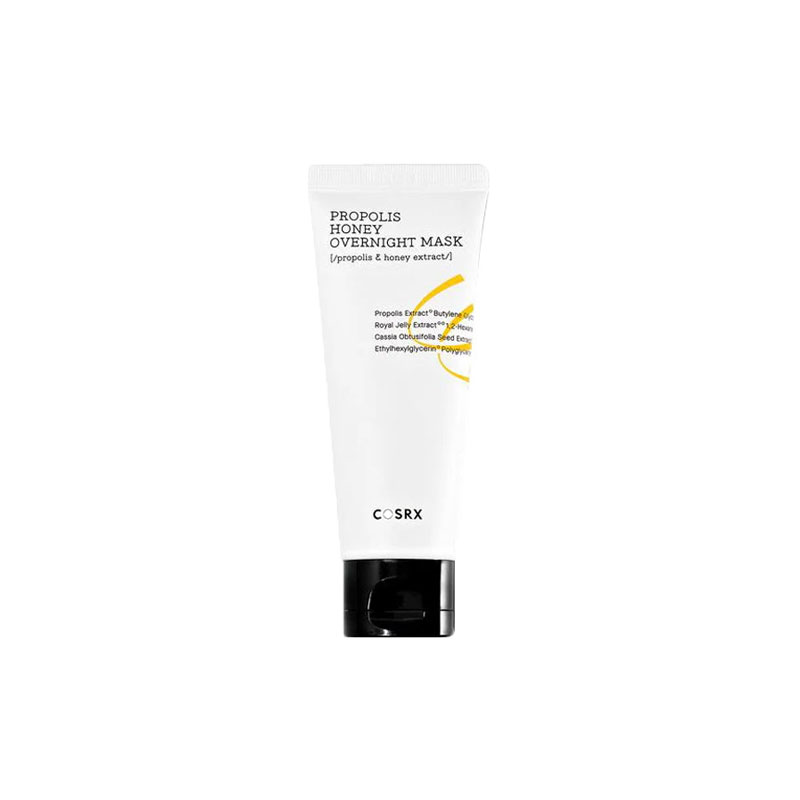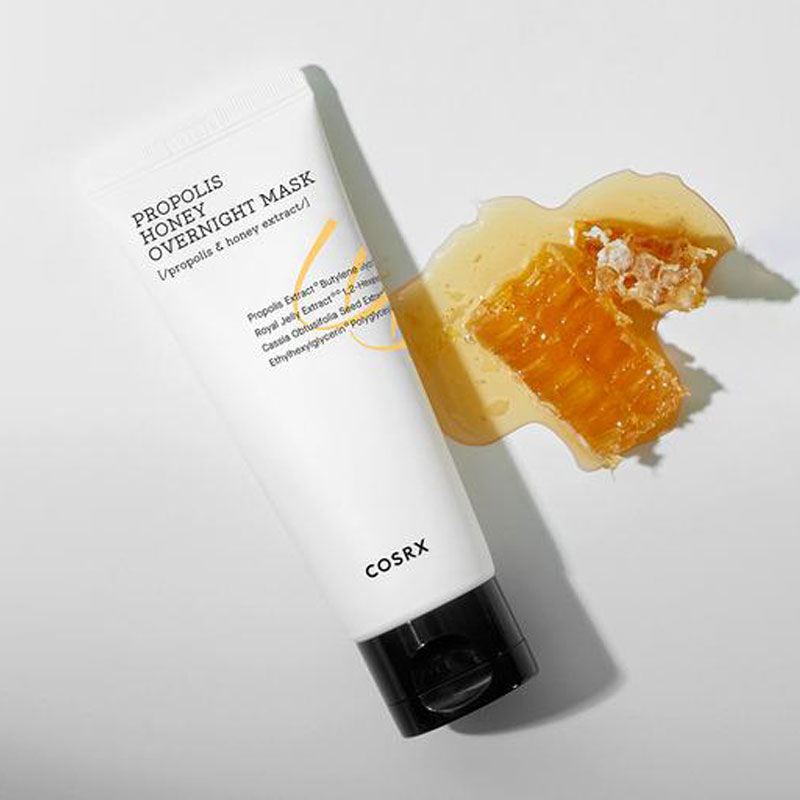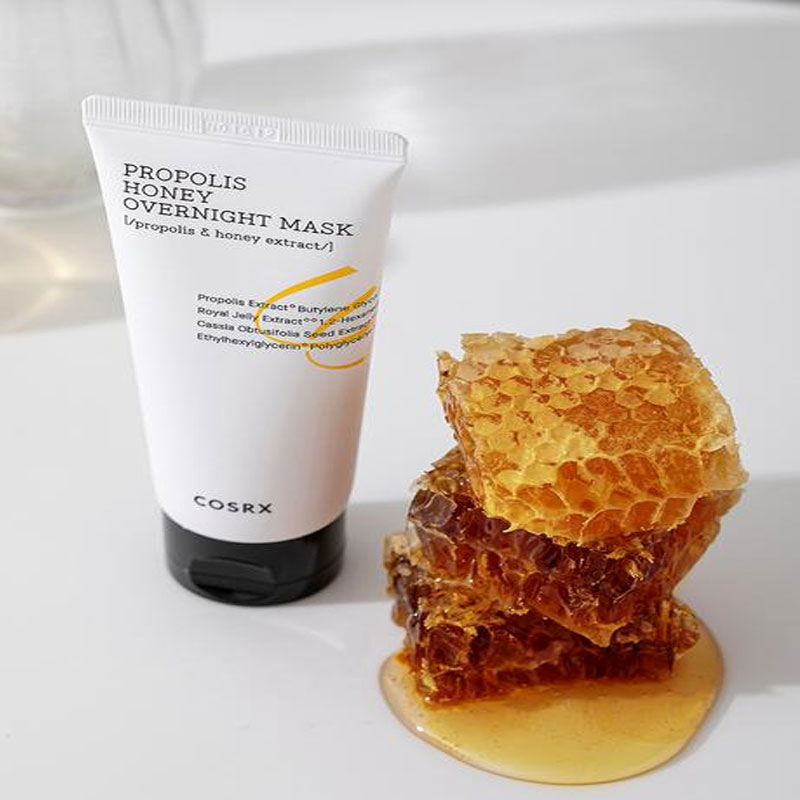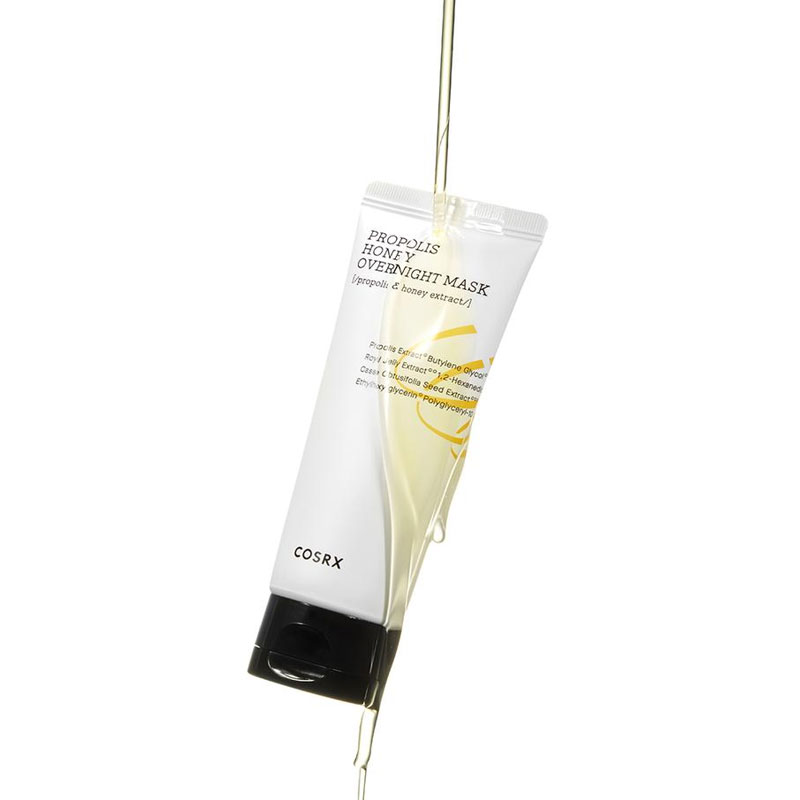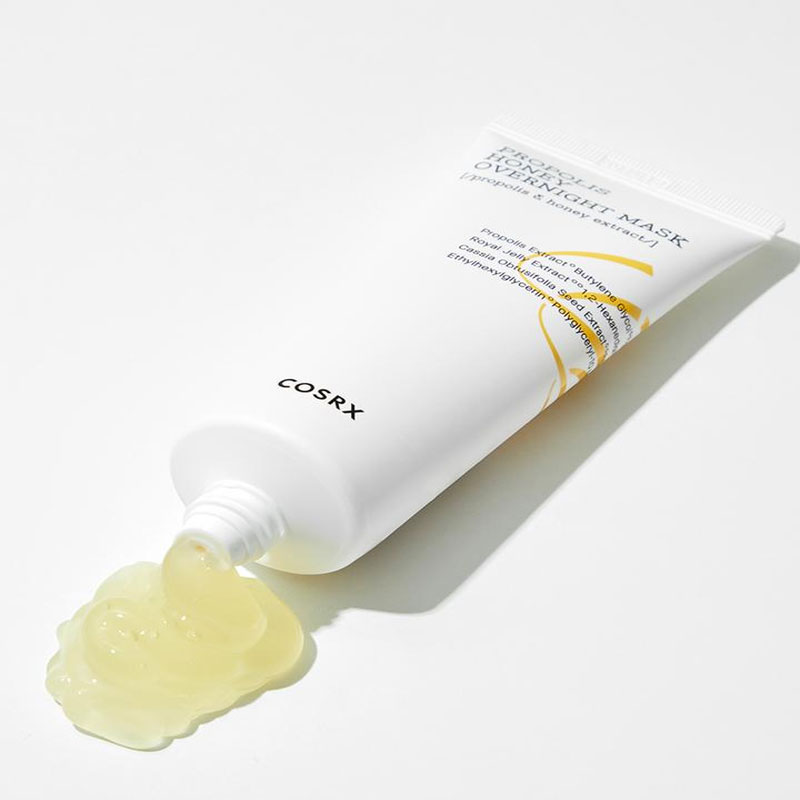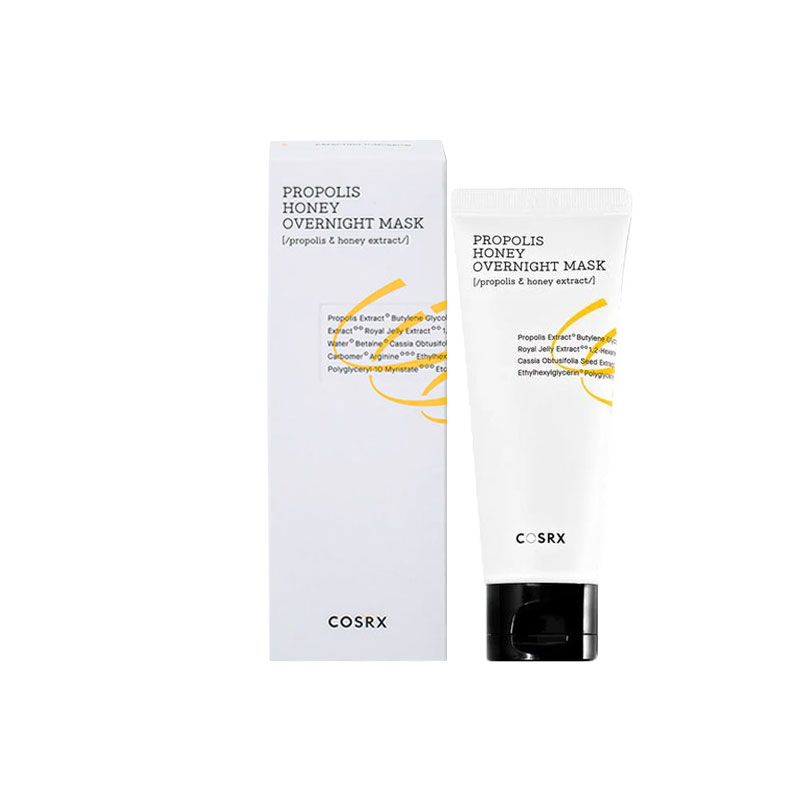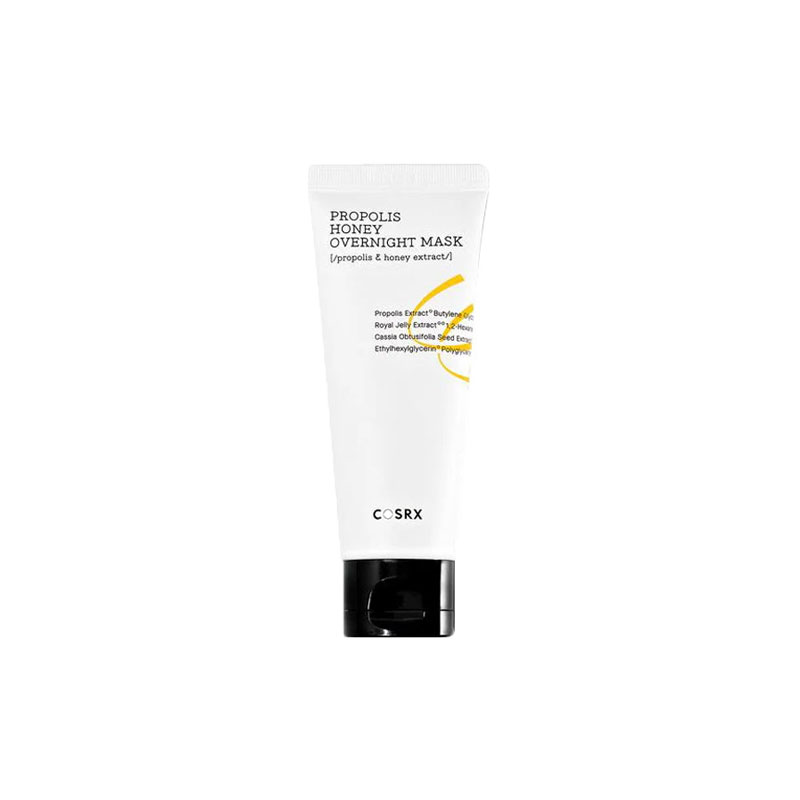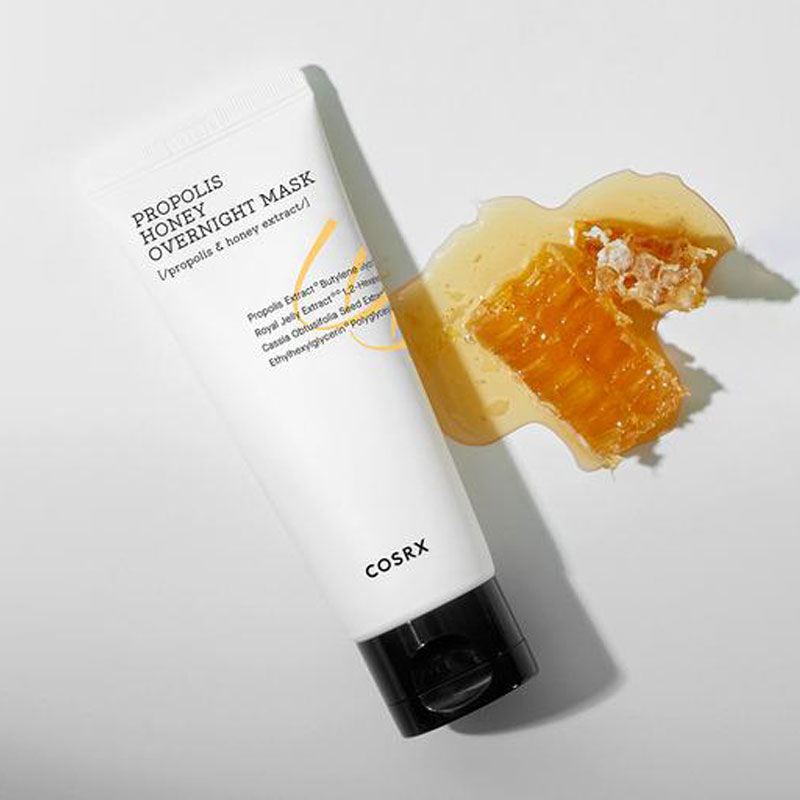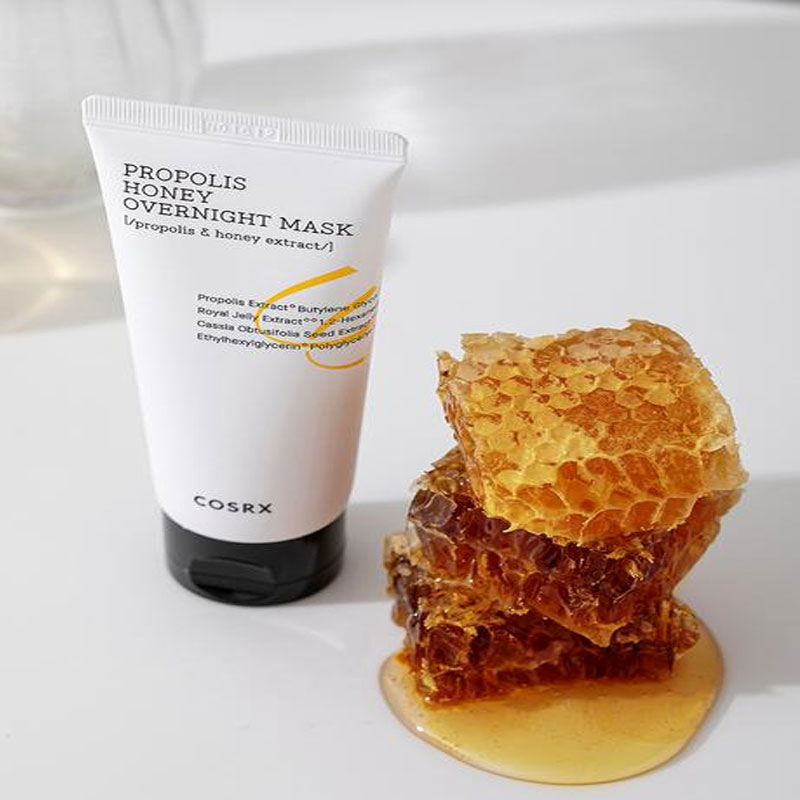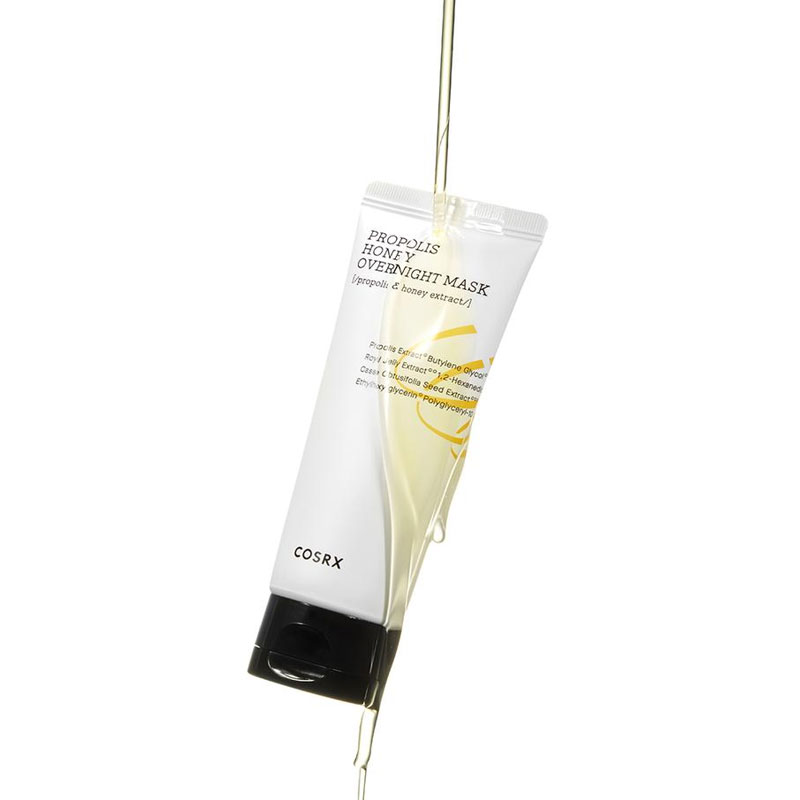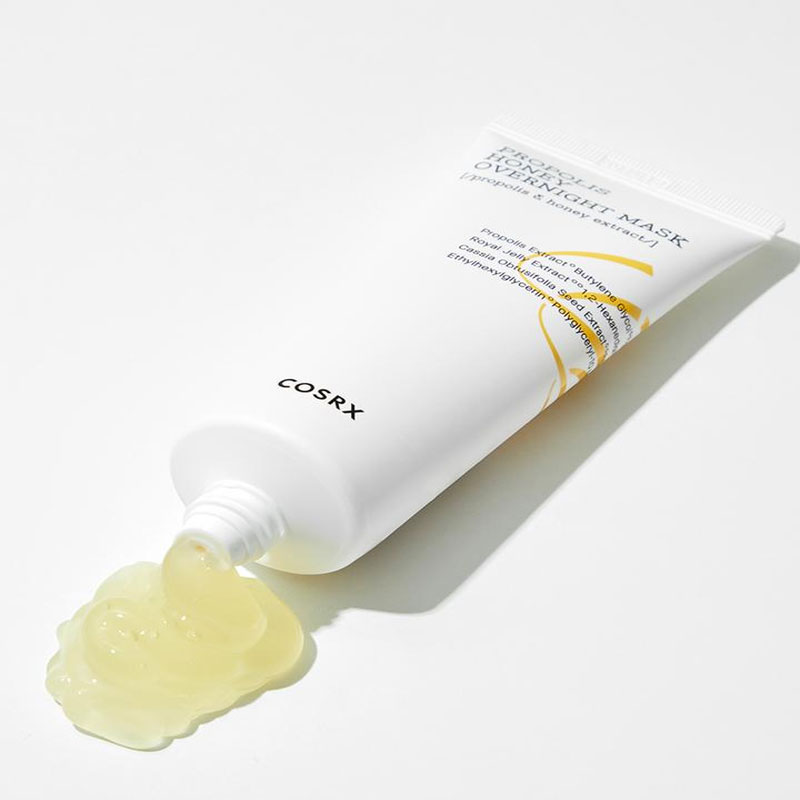 Cosrx Propolis Honey Overnight Mask 60ml
This gel type overnight mask feels refreshing on the skin, and it is good for cooling down sunburn or heated skin.
Also, the moisturizer is so lightweight that it is absorbed into the skin very quickly, leaving the skin hydrated and baby soft.
Propolis extract, a natural antibacterial and anti-inflammatory ingredient, helps healing stressed skin and reduce redness.
The overnight mask comes in a tube for more convenience and to prevent bacteria and air exposure.
Enriched with more than 87% of Propolis Extract and natural beeswax.
This mask provides intensive hydration with refreshing moisture.
Made in Korea.