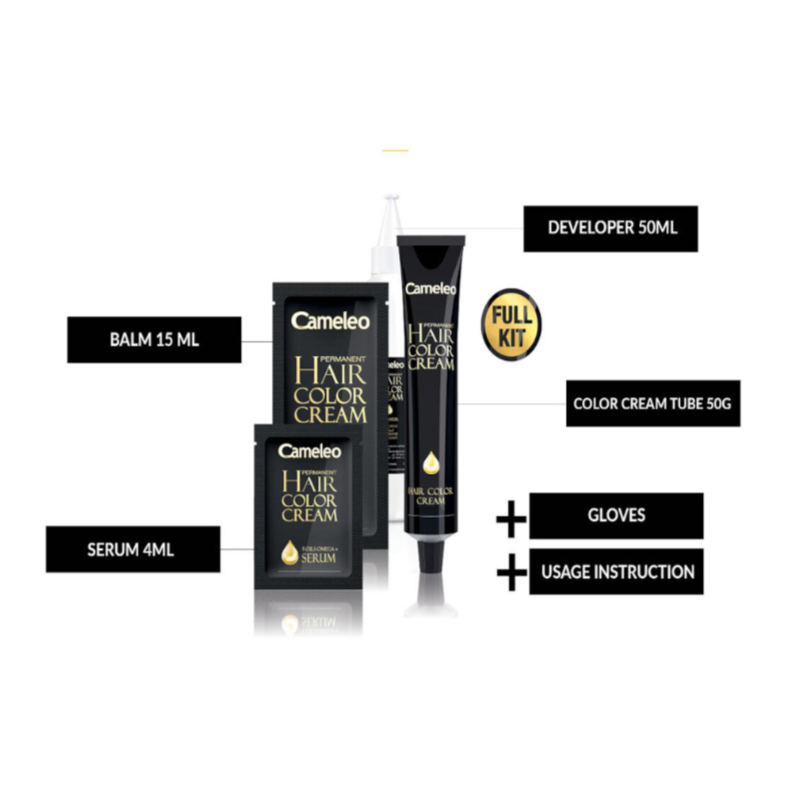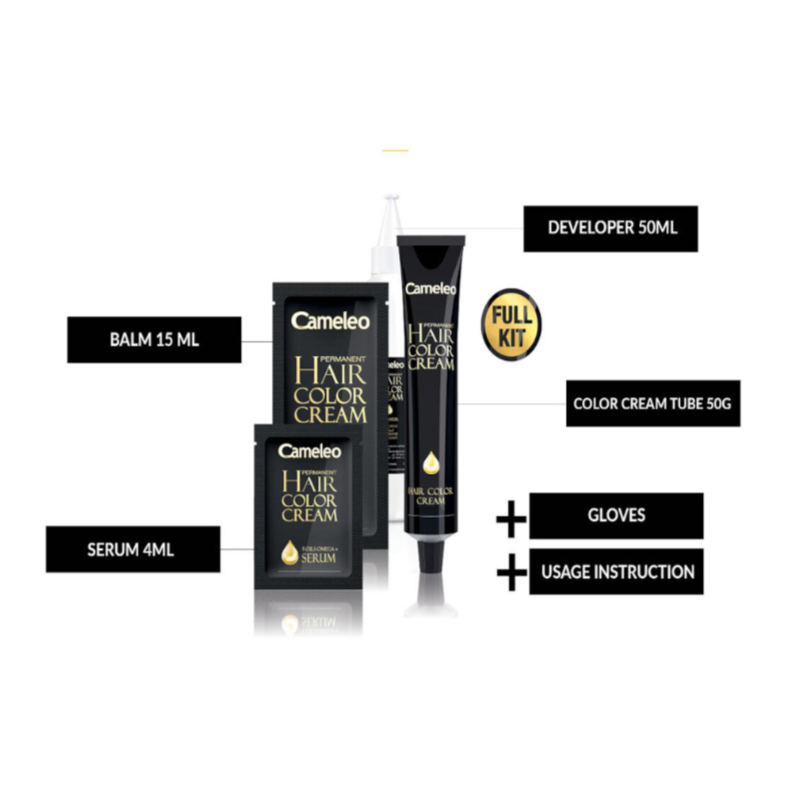 Delia Cosmetics Cameleo Permanent Hair Color Cream - 5.4 Chestnut
Expire Date: 30 September 2023.
This is a permanent coloring paint.
The breakthrough technology of HCE ( High Conditioning Enhancer ) ensures intense color penetration into the hair and MAXIMUM effect.
Its unique composition of pigments that provide intense and multidimensional color.
They are more resistant to rinsing, so you can enjoy your favourite colour longer.
It provides your hair with double protection.
Made in Poland.